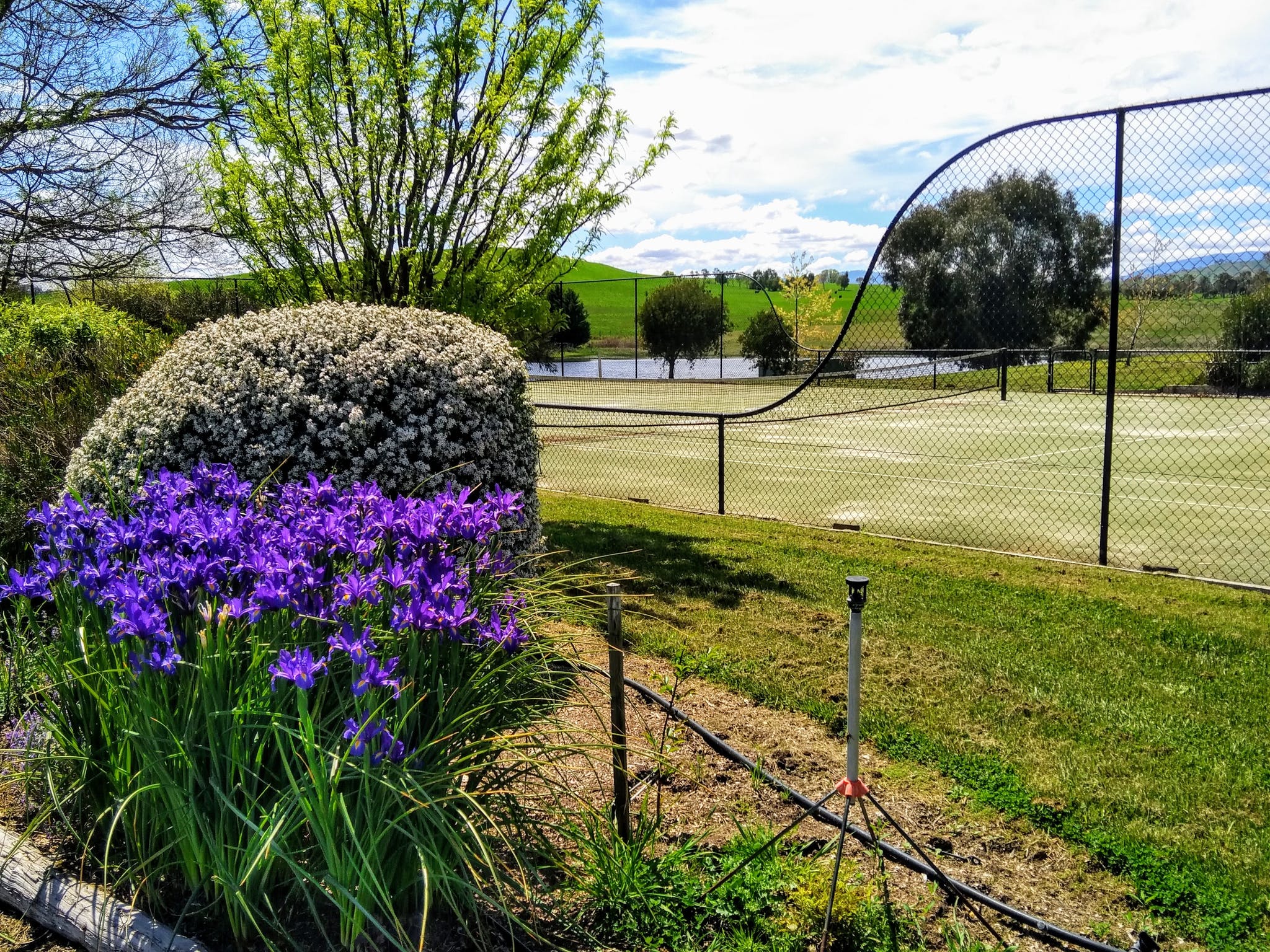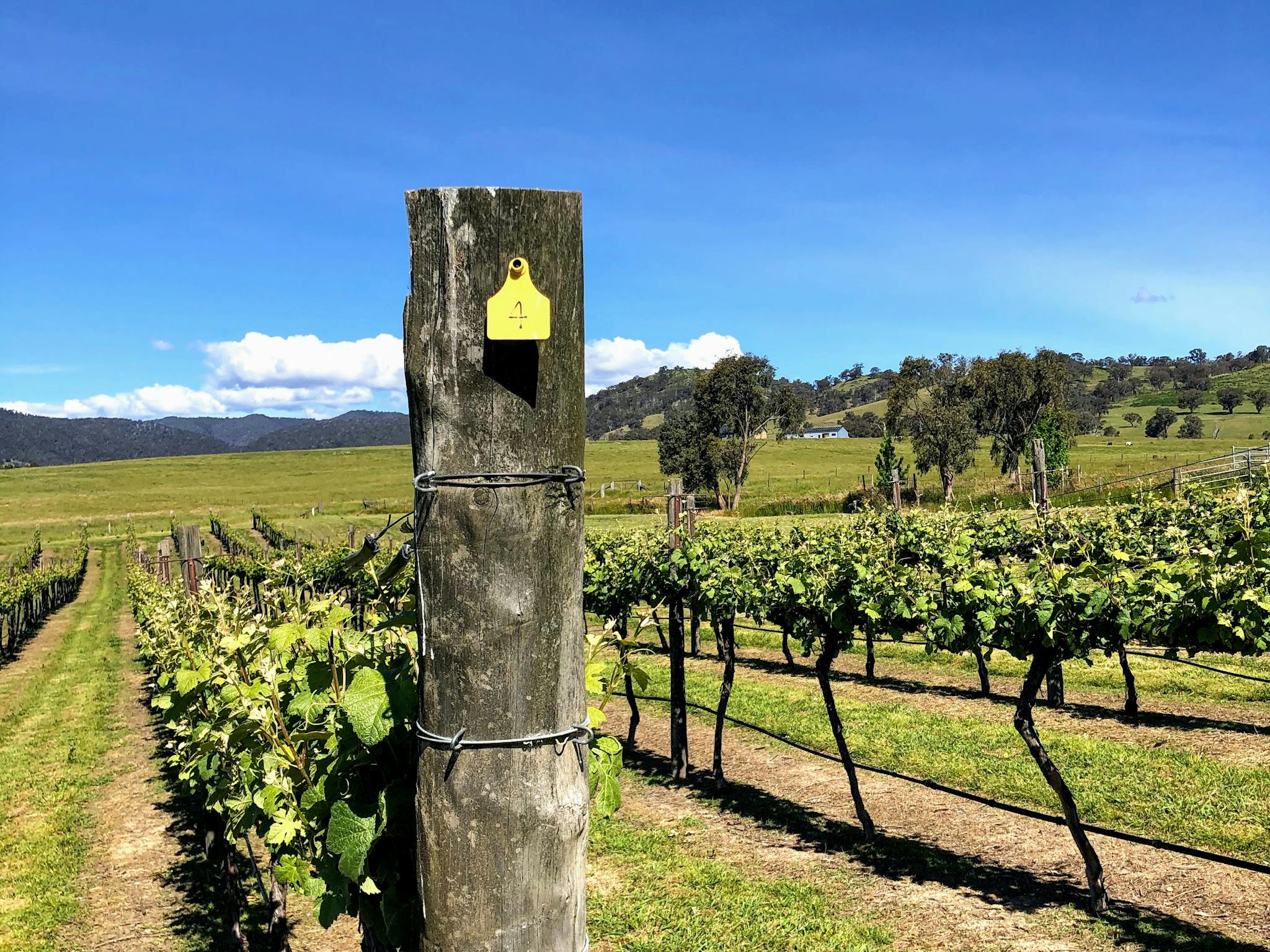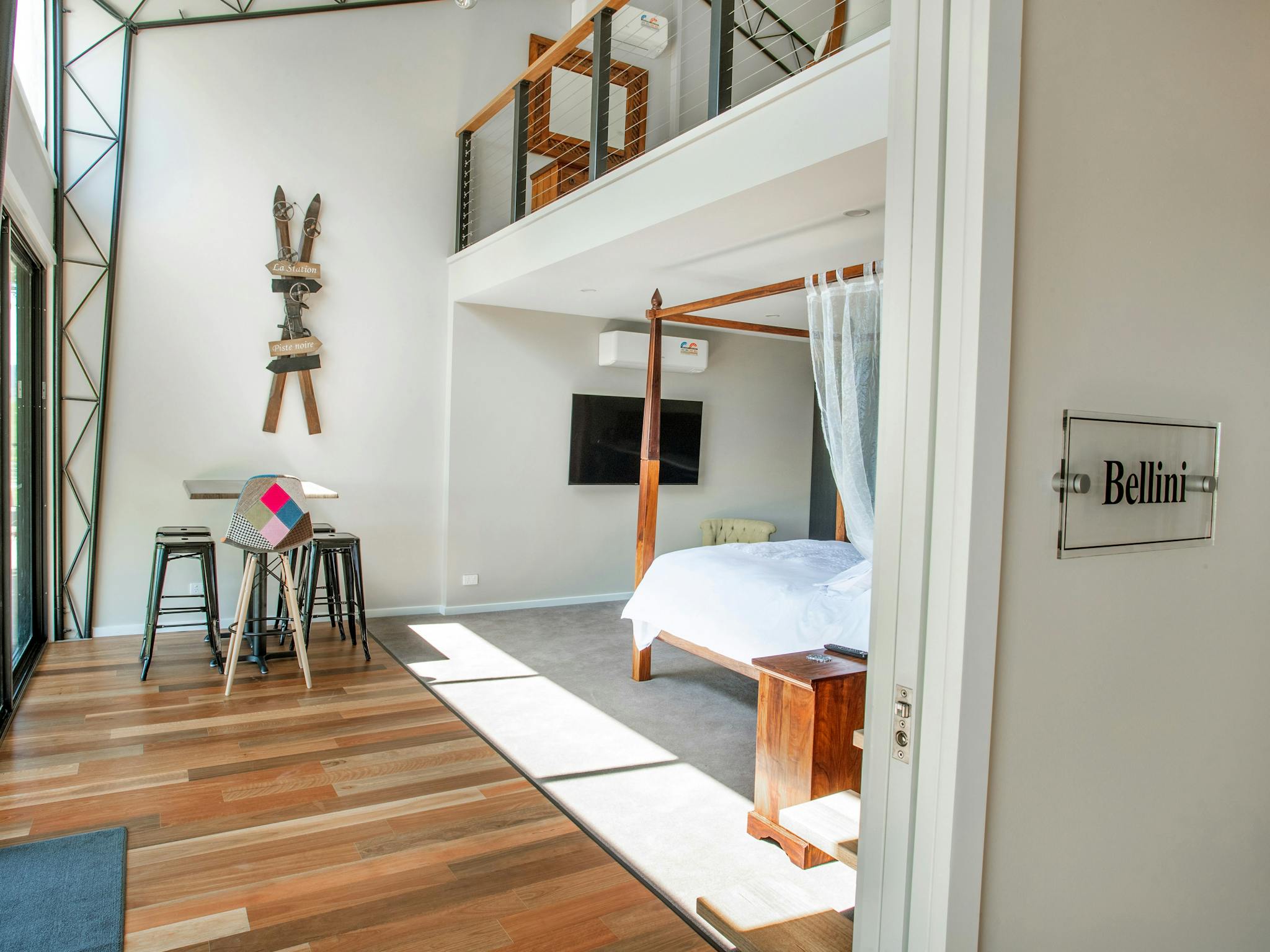 Picturesque and perfectly positioned in the Alpine foothills, Altitude 221 is surrounded by extraordinary natural beauty within a unique Australian ecosystem, home to an incredible variety of native flora and fauna.
In winter, the view of snow-capped Mt Timbertop is visible from the lodge verandah as sundowners of sparkling wine, produced from the established vineyard grapes, are enjoyed. Black Angus cows graze with calves at foot, kangaroos and deer hop across the fields at dusk and kookaburras can be heard chuckling in the pin oak trees at daybreak.
Altitude 221 consists of two luxury accommodation options. The Timbertop Suite in the main lodge accommodates two guests in a king bed with the Bellini and Mimosa Suites within the transformed Cellar Door each accommodate four adults.
Altitude 221 is surrounded by breathtaking landscape and is complete with a tennis court and a nine hole hub and spoke golf course (longest fairway is 179m) with Pitch and Putt holes for the beginner.
15 minutes from the tourist hub of Mansfield, close to Lake Eildon, several national parks and the Mt Buller snow fields, Australia's most accessible international ski resort.
The property has its own vineyard planted to Pinot Meniur and Pinot Noir. The grapes are harvested for sparkling wine, Pinot Noir and Blanc de Noir.
ID: 5e4f33d0268994bd31641fc9