Some people live for the colder months. They suffer through Summer, waiting for the cool relief of Autumn and come alive when the last orange leaf is replaced with a snowflake. Others shiver through winter, looking ahead to sunny days, shorts, singlets and ice-cream.
Snow-bunnies and bikini-babes alike, we're all in it together and there's no denying wine by an open fire is a delicious way to spend a chilly evening! Mulled-wine, big reds, world-revered Muscats and full-bodied Chardonnays are all on the menu and easily paired with your favourite Winter dish. Think subtly oaked Chardonnays with creamy mushroom and black truffle gnocchi, a dark-berry flavoured Shiraz with slow cooked lamb, or a rare Rutherglen Muscat with sticky date pudding… the mouth waters!
Be sure to take the opportunity to explore these striking High Country wines this Winter.
For the best Winter wines ...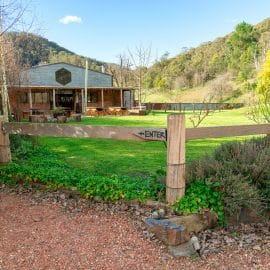 Billson's Brewery and Mitta Mitta Brewing Co. have officially joined the High Country Brewery Trail! The newcomers bring fresh, new perspectives on beer, fantastic (and very different) venues and a swag of delicious beers to try. For those with a passion for history, Billson's will surely satisfy and those interested in finding that 'taste of place,' Mitta Mitta is your next stop.