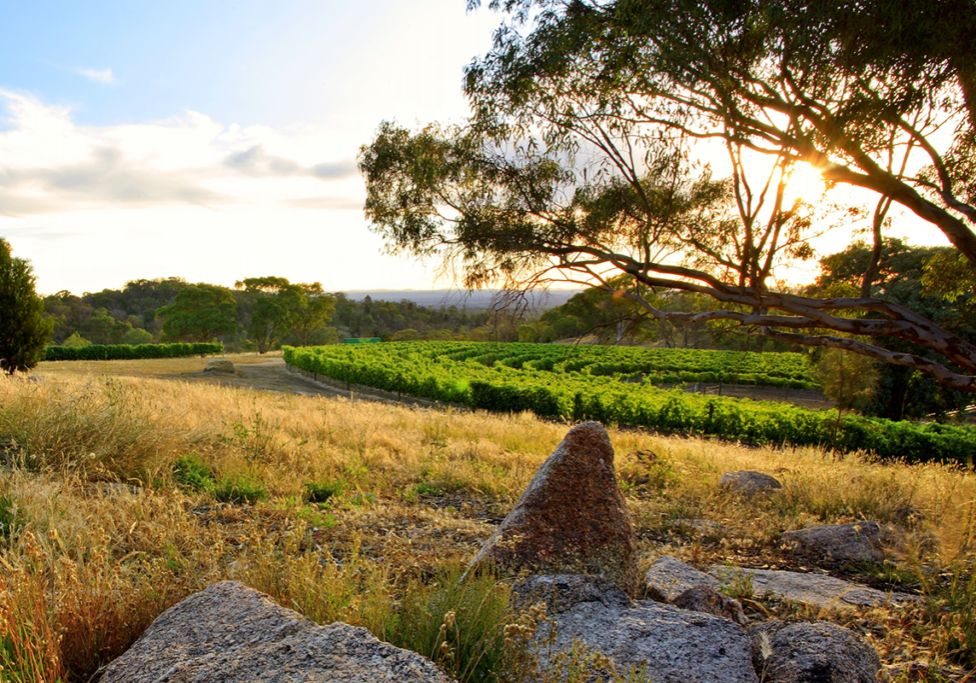 The Labyrinth: Beechworth Spice
As is the nature of winemaking in general, achieving spice in a wine is a superb harmony of science and art; it's Heston Blumenthal working seamlessly beside Poh Ling Yeow to present one perfect, unique and heavenly dish.
There's no doubt spice is desirable in a wine - just pick up any bottle of high-end Shiraz and check the tasting notes. How it's achieved and the intricacies of the end result, however, are topics that could (and do) evoke endless discussion. For Beechworth vignerons, spice is many things: It's naturally amenable in their region, but delicate and easy to destroy. It's the pinnacle of success in many wines but worthless without finesse, depth and complexity. It's a proud hallmark of Beechworth wine, but identified only as a specific sliver at the darker end of the spice spectrum…
Victoria's High Country took the plunge into this fascinatingly deep, labyrinthine subject, speaking with fourth generation winemaker, Stephen Morris of Pennyweight Winery (certified organic and bio-dynamic) and assistant winemaker Nathan Kinzbrunner of the world revered, highly acclaimed Giaconda Vineyard and Winery. As we begin our labyrinth journey, perhaps the best passage to choose is the one that simply asks 'what is spice in Beechworth wine, and what is not?'
Photo courtesy of Wine Australia
Naturally, one now begs the question, 'how?' The answer is a tangled vine composed of the terroir and climate, plus the techniques and collective skills of the winemaker/ viticulturist in understanding vine clone selection. It began, however, with good old fashioned luck.
"I think most of us came here because we were looking for a cooler climate to make more European style wines," Stephen said.
"It was certainly an experiment when we started here, which was the same for Sorrenberg and Giaconda - we didn't have anything to go on really until we started making wine. To some extent, it was more good luck than good management - we tried it and it worked, incredibly well."
Discovering success within the terroir and climate of Beechworth may well have been a fortunate hunch, but overall the land continues to deliver the building blocks for winemakers to create complex wine underpinned by deep, dark spice.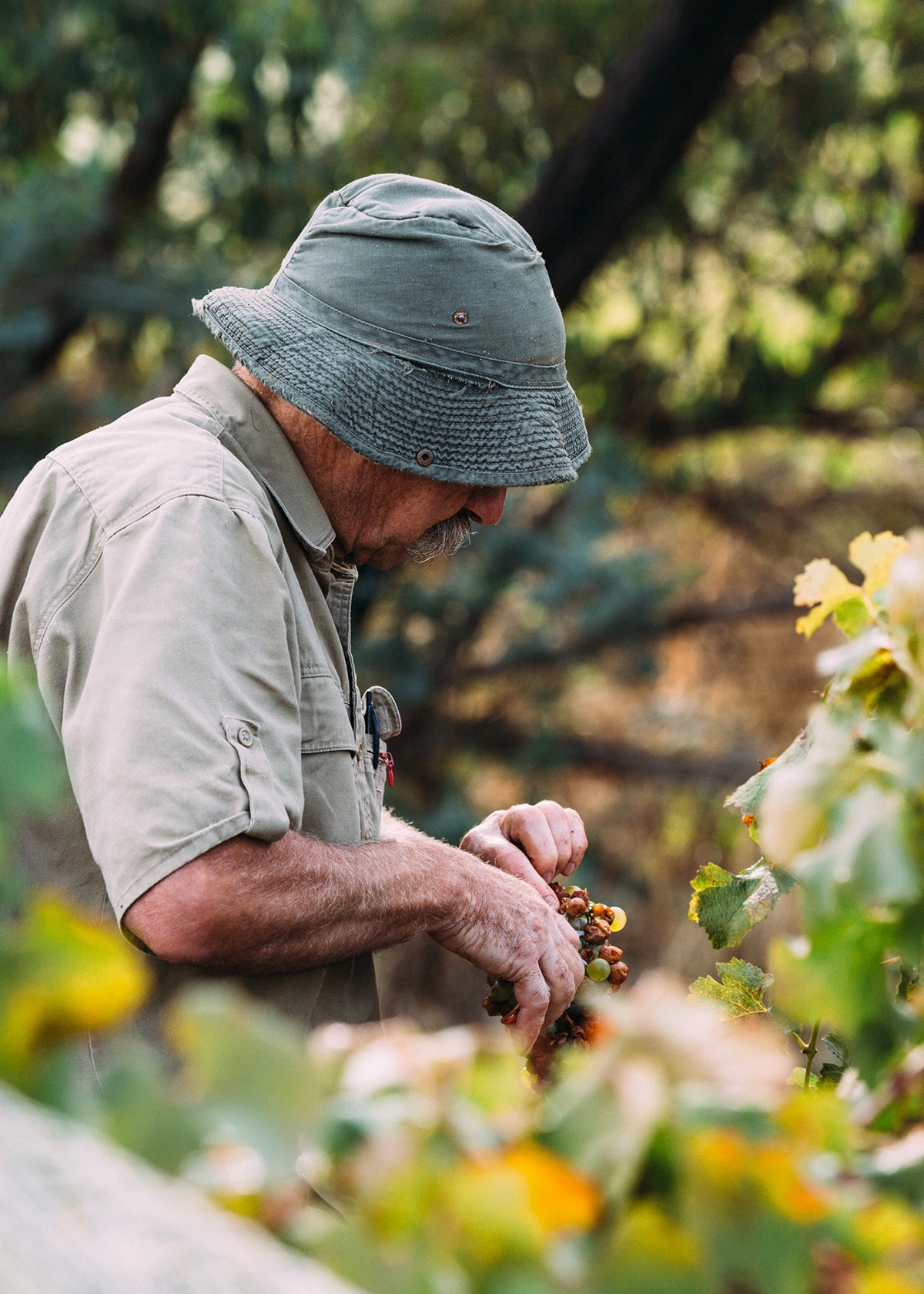 "Spice is a relatively subtle character when it's done well," Nathan said. 
"In a hotter climate, if you were trying to generate spice you might have to pick earlier and try to preserve some of that spiciness, but forgo some ripeness. Here in Beechworth, in the lower alpines, we tend to hit a sweet spot in terms of being able to develop good ripeness, richness and depth to our wines - thanks to our powerful summers - but preserve those beautiful spicy characters with our cool evenings, particularly in a variety like Shiraz."
Stephen echoes this belief, saying the terroir and climate allow for more traditional winemaking techniques.
"In Beechworth there's good levels of fruit characters in the grapes at the time of harvest; we don't need to use a lot of high tech stuff to get wine in the bottle because we've got plenty to play with," he said.
At this point, humility aside, the winemaker is God when it comes to crafting wine. Every measured decision and interaction between wine and maker can enhance or diminish spice in a wine. It begins with picking - too early means too much acid, too late and you're left with blown-out, fruit dominant wine. Then comes fermentation - using whole bunches, crushed berries and introducing skins to welcome the emergence of spice…
"Then it's about the length and heat - short fermentations can promote fruity and floral aromatics, whereas longer, deeper fermentations can extract more out red grape skins and encourage some of the spicy, aromatic complexities," Nathan said.
The next major influence on spice is oak - a labyrinth within the labyrinth. This stop in the journey is complicated with endless barrel options layered with time and money constraints; the ordering of the barrels must happen six months in advance - before you know the particular wine you're playing with - and for smaller, artisan wineries like those of Beechworth, cost is another factor. Hence, correct toasting levels are crucial.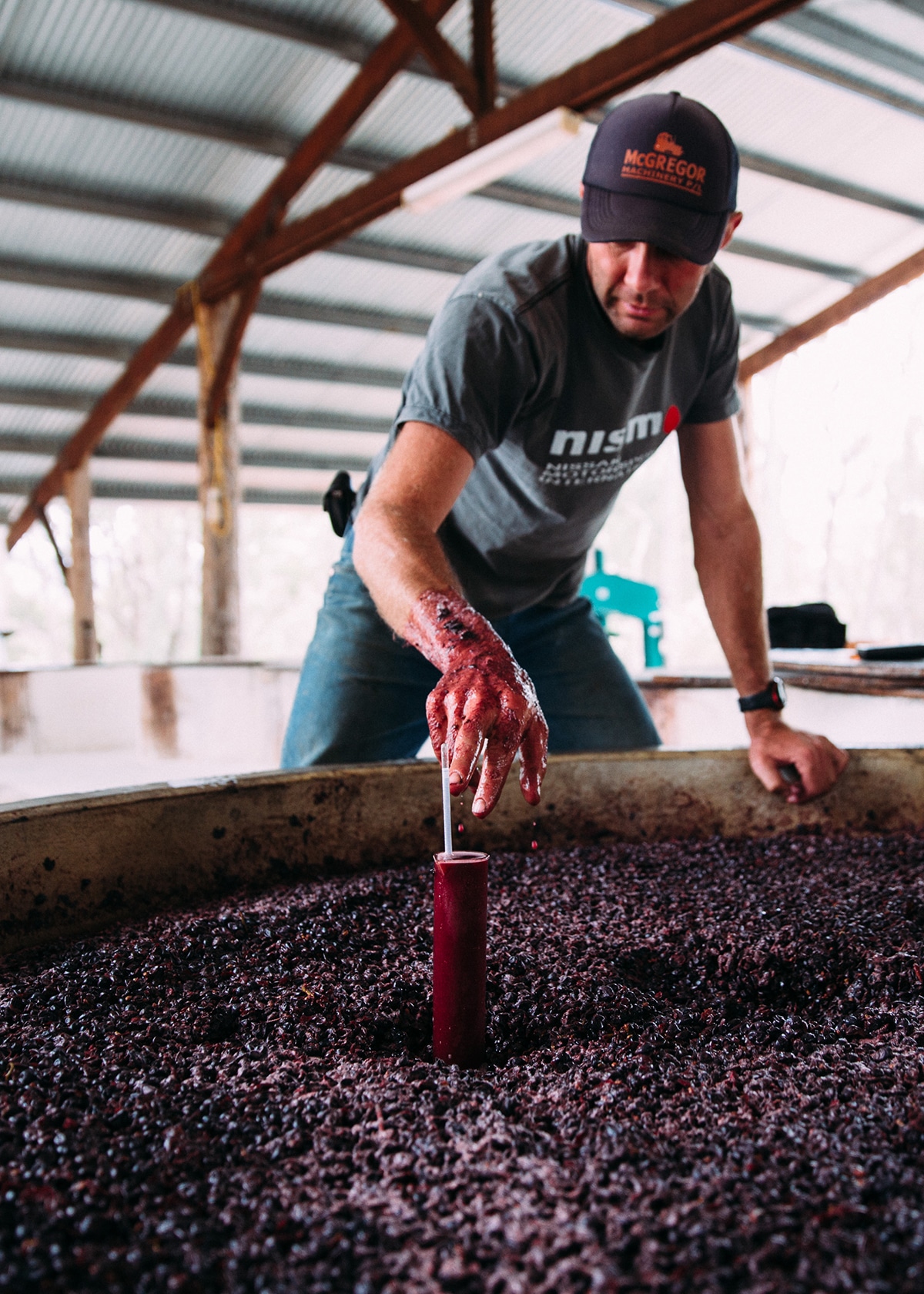 "It's as important as selecting the fruit," Stephen said.
"We found here that French coopered barrels with the right levels of toasting definitely can balance the wine but if you go too far with the toasting or you don't choose a cooper that's producing exactly what matches your particular style, the wood can detract or overpower all the characters - including the spice - which destroys the very thing you're trying to produce."
At this point, ageing will also come into play as oak is fundamentally a method of controlled micro-oxidation.
"It's aiding a controlled aging of the wine, building complexity and evolving it," Nathan said.
"Through integration with oak you're evolving the wine into something deeper. I see Beechworth Shiraz can match beautifully to spicy and toasty oak and this for me is just enhancing the underlying complexity of the wine."
The final major passage to move through is that of bottle aging. If a winemaker has made all the right decisions to this point the meticulous balance they managed along the way should remain. This is the final step before opening the wine in a year, or perhaps years to come, and even that's not the final sigh of relief...
"Wines will keep changing in the bottle - they develop and gain more complexity," Stephen said.
"If you've got the right balance at the time of bottling, usually the wine will keep that balance throughout the bottle aging but will also lift in intensity and complexity - you get other characters coming in to support those initial primary characters.
"Beechworth wines age and develop well which is another feature of the style. That's a pretty exciting thing. Unfortunately most of them are consumed pretty quickly."
The next time you enjoy a beautifully spiced Beechworth Shiraz, Nebbiolo, Gamay or Pinot, be sure to give the winemaker a nod. Their spice-laced elixir may slip down your throat with ease (perhaps too much ease!) but rest assured, the journey has been anything but, and it's the creeping smile on your face as you savour your glass contents that is the winemaker's emergence from the labyrinth.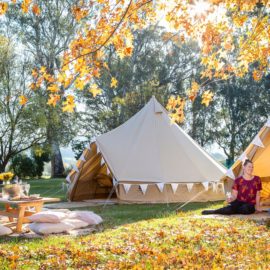 From Prosecco matching classes to e-bike adventures and luxurious glamping, seven new Prosecco Road experiences await you this Spring. Make a long weekend of the Melbourne Cup holiday this year and spend it in the beautiful King Valley.