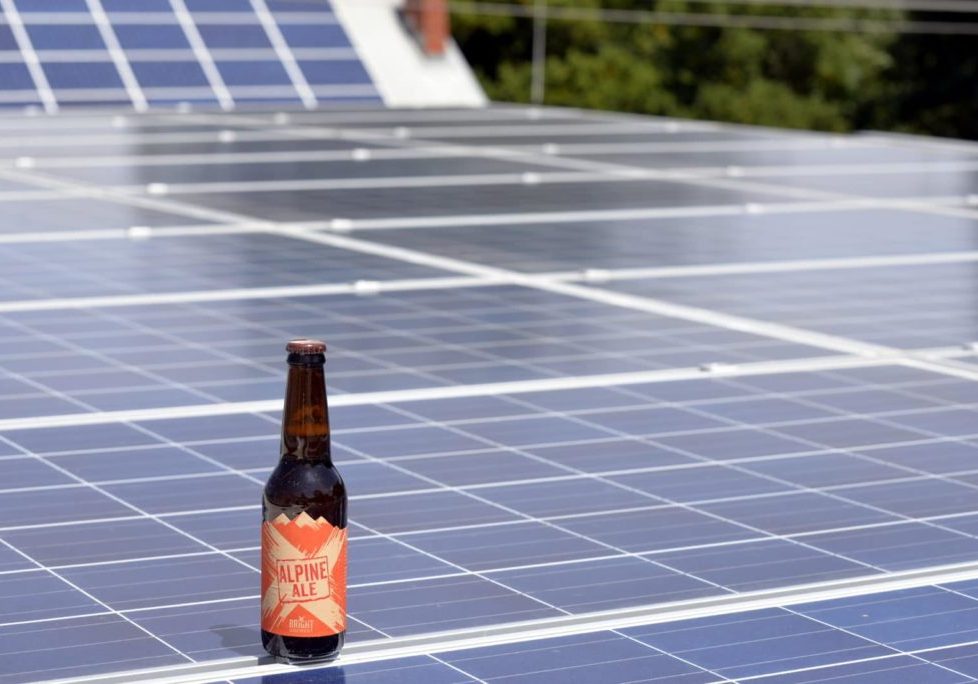 Bright Brewery is well known around these parts. It's been a staple in the High Country beer loving community for over 12 years. But we guarantee every time you come back for a visit to the beautiful town of Bright something new will have been added. The team at the Brewery are forever tinkering, renovating, updating and improving their venue, their menu and of course their beer. These guys never rest on their laurels, as they always want to make sure you're getting the best experience possible.
Bright Brewery was founded on sustainable principles, which drives everything they do. The team cares as much about the quality of their beers as we do about the quality of their hometown. They believe they owe it to their environment, from which we take so much joy, to do everything they can to keep it in its natural state. It sounds simple, but their hard work and determination deserves to be acknowledged and celebrated. Here's cheers, Bright Brewery!
What makes the new solar powered brewery so special?
We're on a journey to make Bright Brewery as sustainable as possible, with the aim to reduce our total environmental footprint. Solar power was our first major step towards achieving that goal. Making craft beer is an energy and water intensive business, so anything we can do to reduce carbon emissions and waste is a win.
Our 50kw Enphase solar system, covering Bright Brewery's 600 square metres of roof in 192 solar panels, was designed to maximise the efficiency of a complex and often shaded roof space by using micro-invertors and the latest smart technology. The system provides all the electrical power we need to run our original brewhouse.
As a growing business, we wanted to make sure that the solar system is adaptable should we need to make changes or upgrades. The advantage of this system is that it can be moved, added to and allows for software updates and operational maintenance to be completed instantly from anywhere in the world. That's extremely important for us in a regional area.
The system provides us with an annual carbon offset of approximately 90,660 lbs, equivalent to 1035 trees.
Beside the solar powered brewery, what other practices do you implement to keep the brewery as sustainable as possible?
Every decision we make in managing, operating and growing Bright Brewery is first put to the test to make sure it meets our values: is it authentic, is it sustainable and is it active?
When it comes to the making of the beers, our brewers hose wash the mash plates (fancy brewing equipment) over garden beds and all spent grain from our brewing and side streamed yeast is collected by local farmers to feed their livestock.
When the beer is boxed up and ready to go, we use our very own green freight system – when one of our Bright customers orders, we load up a trolley and walk the beer to them!
Across the entire operation, Bright Brewery's waste reduction goal is to reduce our hard waste to less than 10% of total waste, with all other waste going to recycling, compost or reuse.
These are only a handful of examples of how we are working together to make Bright Brewery as sustainable as possible.
Are you starting to see an increased appetite for more sustainable brews?
People are increasingly mindful about the impact of purchases they make. They want to know who is making their food and drink, how it's made, and what it's doing for the local environment and economy. In an increasingly noisy, intense and fast-moving world, making an ethical choice is one way that we can be proud our purchases will lead to a better world tomorrow.
Do you think you can taste the difference in the beer?!
Not exactly! However, we believe that enjoying good beer is an experience. And so tasting a beer that is full of flavour and character, and also knowing that it was made with minimal impact on the environment is an extra good feeling and reason to enjoy another!
Enjoying exploring, cycling, skiing and hiking through the pristine mountain environment that surrounds us, followed by a sustainable beer, is an experience we want everyone to be able to enjoy.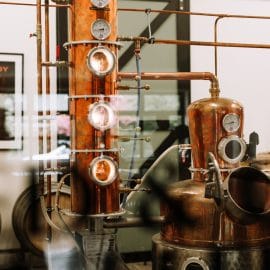 Three years on, Rachel Reed and Hamish Nugent's baby has grown!