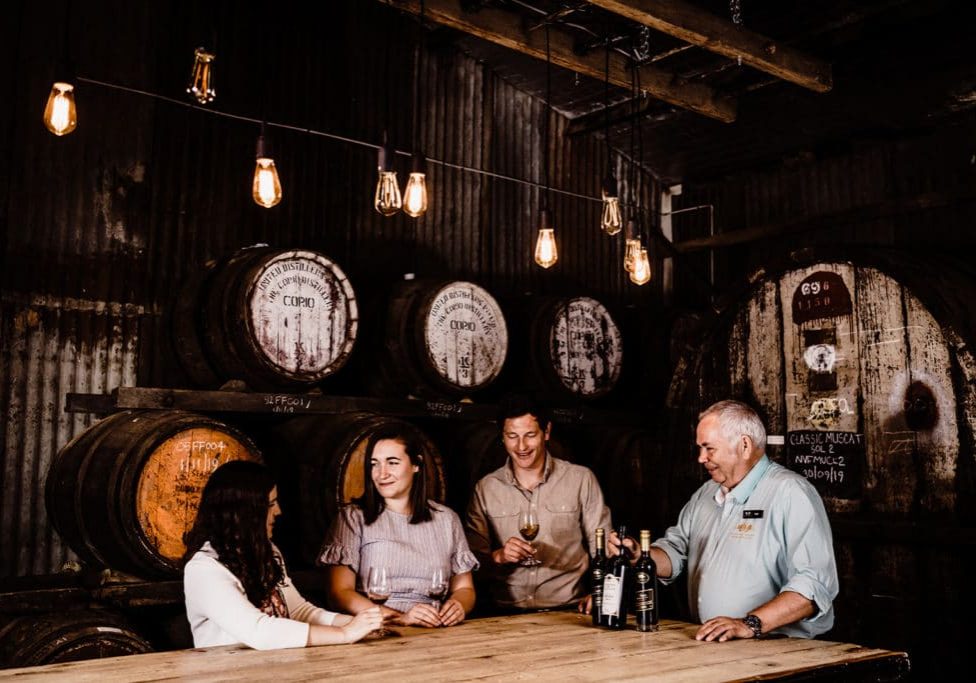 You don't have to be a sommelier to know of the famed Rutherglen Wine Region, producing arguably the world's best fortifieds and Durif. Akin to a naturally gifted athlete, her rich soils, cool nights, hot days and long autumns allow for truly full flavours and firm natural tannin structure, vintage after vintage. 
Up to seven generations of winemakers continue to compound technique, knowledge and soleras to carry on the prestige, but with so much change afoot - environmental, consumer and technology, how will the next generation of Rutherglen winemakers embrace the history that put their region on the map whilst flexing their muscles as individual winemakers?
Photo courtesy of Wine Australia
Victoria's High Country spoke to Natasha Killeen (seventh generation Rutherglen wine family) and her husband Greg Ley of Stanton & Killeen Wines, as well as Ben Jones (sixth generation winemaker) of Jones Winery & Vineyard about this very challenge, beginning with what they believe needs to be preserved from previous generations…
"The Muscats and Topaques of Rutherglen are world famous and can't be emulated anywhere else because of the unique combination of our soils and climate, specific vine clones and the multi-generational winemaking aspect," Natasha said.
"That knowledge is passed from family member to family member but also between families. Barrel aged fortifieds are a living connection to the past - if Rutherglen is to maintain authenticity and integrity it needs to hold onto that."
Whilst this rang true for Ben as well, the importance of tangible history is also front of mind for the emerging winemaker of one of the High Country's oldest wineries.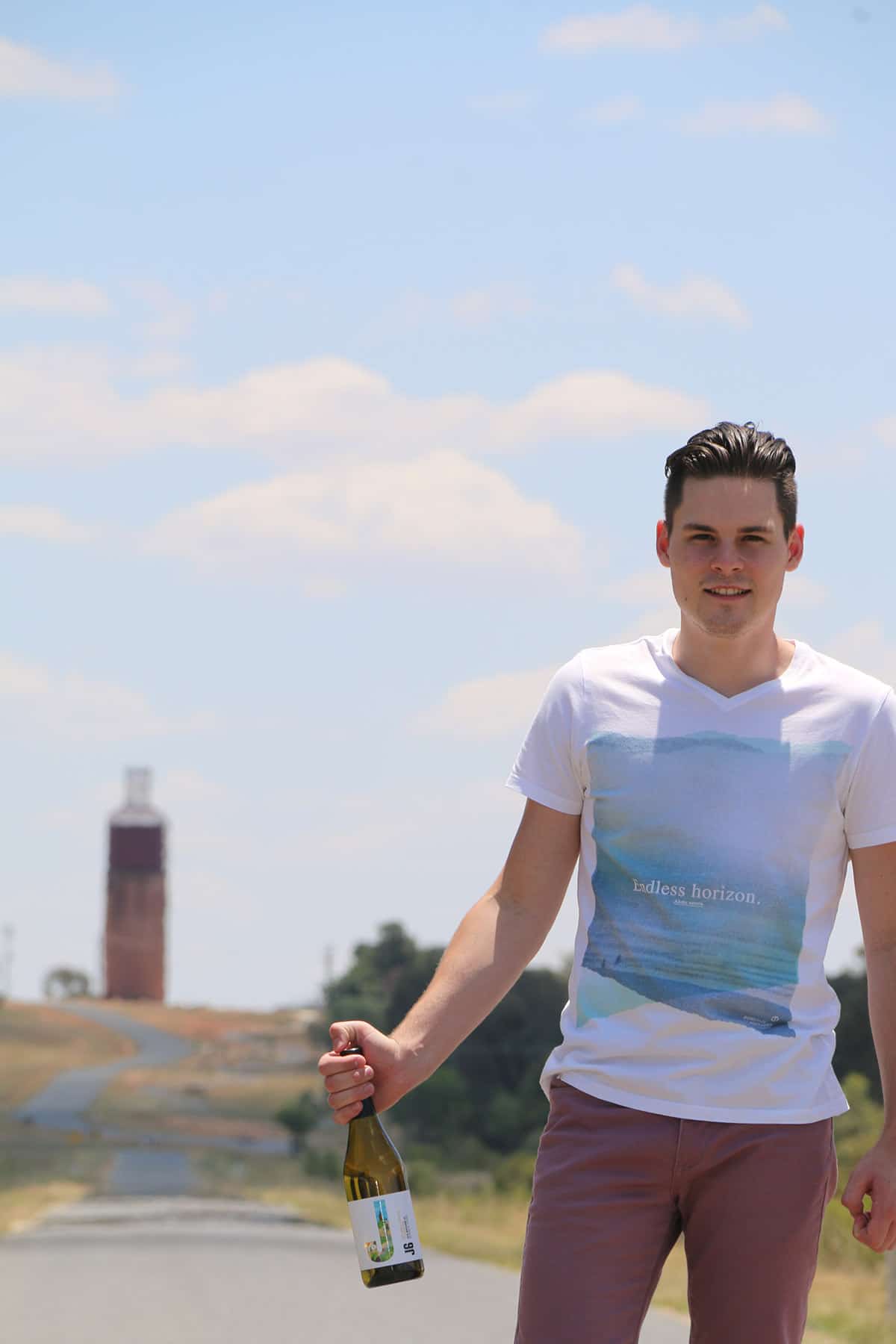 "We like to use equipment we still have from over 150 years ago, like the oak fermenters - they've been used every year since 1860," he said.
"There's newer processes that are much more meticulous from the chemistry side, but we still hold on to equipment and processes that are tried and true."
The big reds and fortifieds generations have fallen in love with won't be struck off Rutherglen wine lists any time soon. That said, young winemakers are thoroughly enjoying experimenting with these traditional varieties - take Scion's Rosé made from Durif grapes, or Jones' J6 Muscato. 
"My generation and younger wine drinkers are really enjoying alternative styles," Ben said.
"Rutherglen has such a rich history with certain varieties like Muscat, so I'm using the same grapes in a different style; where we usually drink our Muscats as fortifieds, the idea of the J6 is switching that around and doing a dry style. It's an amazingly floral wine that's taking the grapes we've always had and putting a different spin on the wine so people can look at it in a different way."
Natasha said this kind of innovation can be found all over Rutherglen now - a refreshing challenge to create 'new age wines from old age vines.'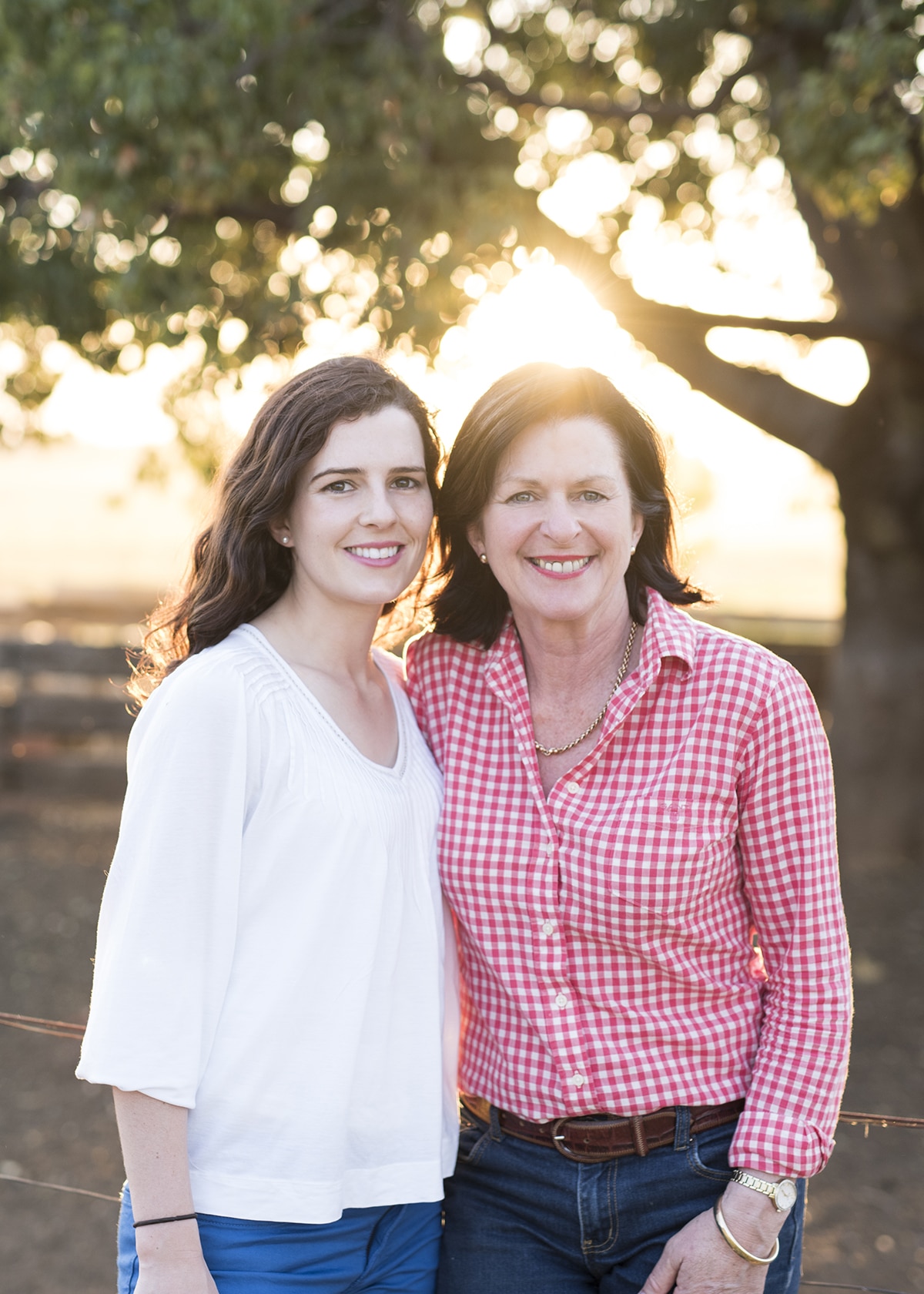 "My dad planted Portuguese grape varieties in the 1990s specifically to create his unique interpretation of Vintage Port, now called Vintage Fortified in Australia," she said.
"He only ever used these varieties for fortifieds, probably because consumer tastes were quite different 15-30 years ago. Sadly, he passed away in 2007, and in 2008 (and only in the best years since) we have made a medium bodied, savoury table wine from these Portuguese varieties in his honour. We called it 'The Prince' because my Dad was known in the industry as 'The Price of Port'. In 2008 people were confused by it - they were expecting a heavy red, however 12 years on it's one of our most special wines and a catalyst for planting new varieties."
Moving with the market's tastes and trends, however, is not necessarily the main driver of change and creativity in Rutherglen. By many accounts, it stems from sustainability, and Stanton & Killeen Wines in particular are taking it very seriously.
"Such a huge focus for the business is on our sustainability plan," Greg said.
"We're maintaining respect for the previous generations by ensuring the business is sustainable for generations to come. There's two arms to how we take the business forward – our traditional reds and fortified wines will be maintained alongside exciting new styles, and sustainability practices need to be embraced, so that we can pass it down to our kids one day if they want to take up the mantle."
Stanton & Killeen Wines have undertaken an energy audit in a bid to mitigate their carbon footprint and improve efficiency from all angles - from water use in the vineyard to installing solar, insulating the wine rooms and improving packaging. 
The winery's long-term goal is to become organic, whilst on a larger scale, the Winemakers of Rutherglen (a collective of 19 wineries aimed at promoting the region) are creating a region-specific sustainability framework to help the members achieve best-practice operations.
Perhaps the most interesting effect of such an intense focus on sustainability is the revision of varieties grown. Portuguese white varieties Arinto, Alvarinho and (soon to come) Antão Vaz were added to the Stanton & Killeen vineyard as a result of just this, with an overwhelmingly positive response from both the wine community and customers.
"Sustainability was one of the primary reasons for planting these varieties," Natasha said.
"Australia, but in particular Rutherglen, will be drier and hotter going into the future, so it's really future proofing the vineyard. Arinto and Avarinho love our climate and our soils, and don't require as much water. 
"I really felt we needed to be honest about what we grow relative to our specific site and mesoclimate. We have two young children and in a multigenerational business we think about the climate in 30-50 years' time. Will the varieties we have today still be performing then?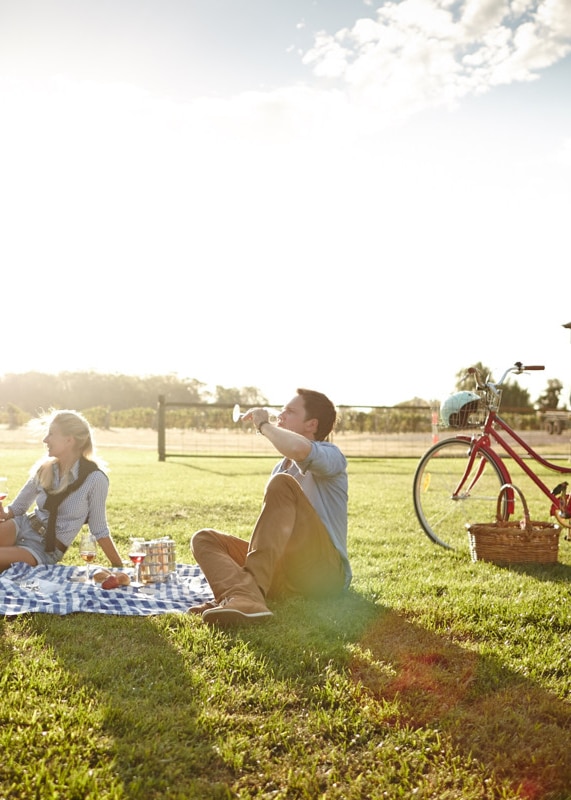 "So far we've been really impressed with how the Arinto and Alvarinho have maintained their acidity over our warm and dry growing season - they create really bright, fresh, crunchy style white wines. Last year they both won trophies at the North East Victorian Wine Challenge. I think that shows that Rutherglen isn't just a great region for red wines and fortifieds, that there is a wonderful future for white wine as well."
So for those of you who can't go past a big, bold Rutherglen red, or the allure of drinking fortifieds from 150-year-old soleras, you can breathe easy. This generation of Rutherglen winemakers will continue to preserve and uphold their proud history, both tangible and otherwise.
And for those of you with an open mind and curious palate, today's Rutherglen is your playground!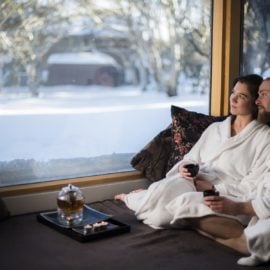 Winter is a time for cuddling up by the fire, eating naughty food and general soppy romance. Treat your partner and do it in style in the High Country!