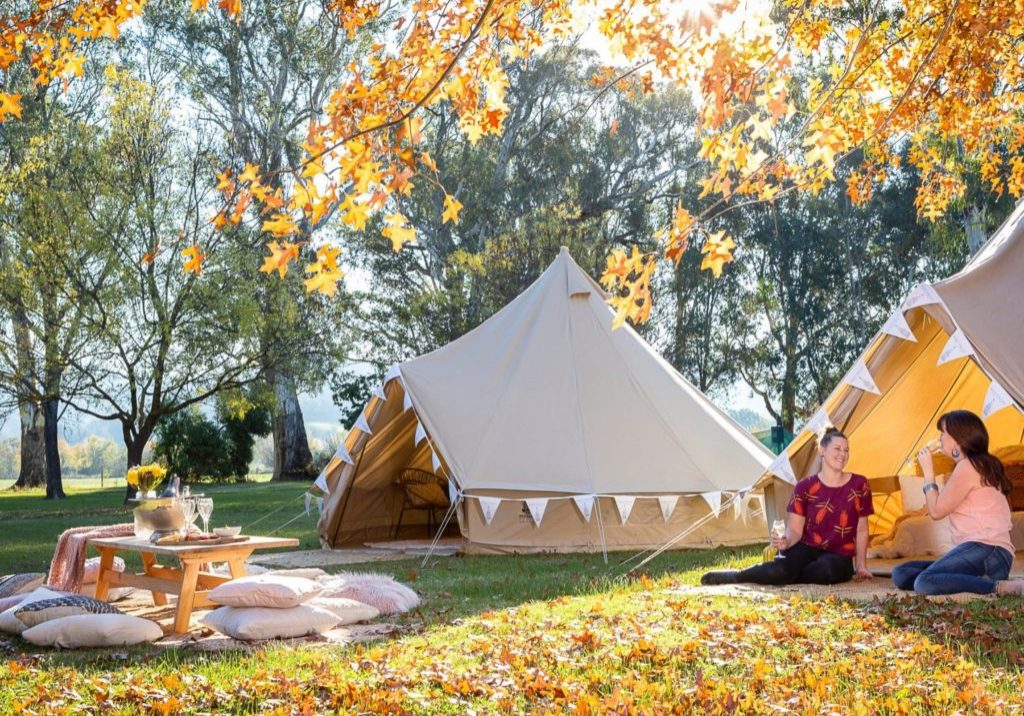 Most of us crave Spring by the end of Winter - as soon as that first 't-shirt day' hits we avidly search the countryside for a new oasis to explore and enjoy.
The King Valley is one such oasis. Known for beautiful weather year round, Spring delivers an average high of 20 degrees and just seven days a month rainfall. The valley's continental climate provides warm days and cool nights, and the variance in elevation is why the King Valley region can produce such a wide range of wine styles.
If you're curious but not sure where to start, start at Prosecco Road. Wines of The King Valley have released a swag of new experiences to suit all types of travellers ...
Fancy some yoga amongst the vines followed by a Prosecco breakfast? Or for later risers, perhaps a Prosecco brunch of luscious local produce? Glide from winery to winery on an e-bike, learn to pair delicious food with Prosecco, or have it done for you! Finish off your wonderful day under the stars, glamping, or in deluxe accommodation with an Italian feast fit for royalty.
Heaven!
King Valley Prosecco Road
Gourmet Accommodation Package
This Prosecco Road experience is all about connection with friends, delicious Italian food and wine, and the gorgeous King Valley, beautifully bookmarked with deluxe accommodation.
Pedal to Prosecco
For those who love to follow their own paths - with ease!
Discover the joy of an e-bike as you travel from cellar door to cellar door, tasting and chatting  your way through the King Valley.
Pick your favourite bottle to go with your picnic - packed with local cheese, salumi, bread and Elena's garden vegetables to enjoy at a local swimming hole or a spectacular lookout.
If there's any room left in the belly, be sure to book in for lunch at Dal Zotto Trattoria - the perfect way to spend your afternoon.
Pop and Fizz Prosecco Food Pairing Class
45 minutes of sensory delight awaits those who choose this Prosecco path!
For palates of all persuasions, this class is sure to give you a myriad of ideas and skills to take into your next hit dinner party.
Held in the Kiln Tasting Room, this event is suited to up to eight people, so gather your friends or prepare to make new ones in this fun, intimate event.
Private Prosecco Brunch
Suited for two to 12 guests, this is the perfect way to start a girls weekend, hens party or 'just because'.
You'll be seated in the private Prosecco lounge to enjoy a scrumptious spread of baked goodies, terrines, Milawa cheeses, seasonal produce and delicious Brown Brothers Prosecco at your own pace.
Afterwards, tour the gorgeous Brown Brothers grounds or move on to your next adventure - Brown Brothers is situated at the very gateway to the King Valley.
Prosecco Aperitivo
Sit riverside and drink in the afternoon sun (and Prosecco) at Rinaldo's Casa Cucina, Wangaratta.
Expect fresh regional produce, fashioned into a delectable Italian platter and paired with a King Valley Prosecco spritz. Chef Adam Pizzini will carefully construct each element on your plate to match seamlessly with your choice of Prosecco.
The perfect way to end the day.
Yoga in the Vines
What a way to start the day!
An early morning 60 minute yoga class with Jasmine of Valley Soul Yoga is sure to get the blood flowing. Get outside and breathe the fresh King Valley air, hear the local birdsong and smell the sweet Spring aromas of wattle and gum.
You'll then enjoy a fresh, wholesome, vegan-friendly breakfast by the orchard and a crisp glass of Prosecco (for all your hard work!)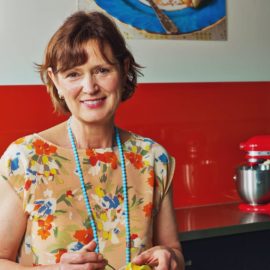 Full of warmth and generosity, Katrina welcomes you into her world, where seasonal ingredients, classic skills and sharing the end result with loved ones are paramount.