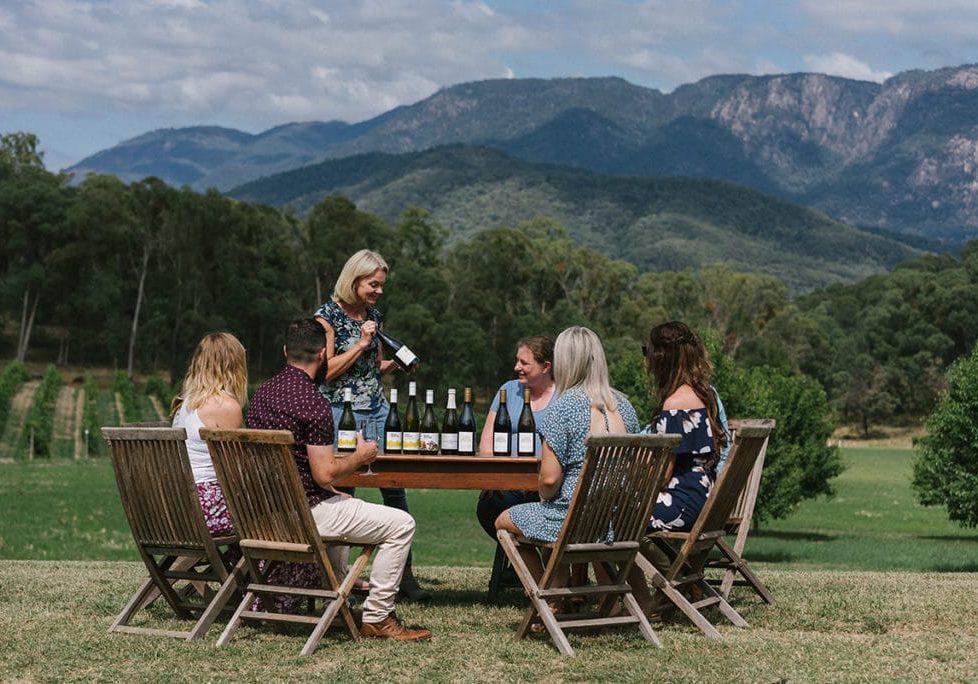 Perhaps the parallels between Alpine Valleys Wine and those who make it shouldn't be so surprising, considering their relationship. For those who love eagerly peeling back the layers when it comes to all things wine, however, the intricacies of this somewhat still hidden gem can't be ignored...
The Alpine Valleys Wine Region is relatively new, in terms of recognition, having only been accepted as an official wine region in 2000. It produces a noticeably wide variety of wines made from high-quality grapes with intense fruit flavours and natural acidity.
Similarly, most professionals (particularly vignerons) of the Alpine Valleys are 'new' (not born and bred) to the area. They're diverse in talents and background but share the same intensity and passion for leveraging the natural bounty their region has to offer.
Arguably the most important analogous thread between the wine region and its makers is simply the way they work together; its makers share between, learn from and bolster one another in a bid to be greater than the sum of their parts, whilst the wide variety of wine on offer from the Alpine Valleys seamlessly compliment each other to offer a parcel of robust, high quality cool-climate wines, defining the region.
So where does the ability to produce such variety derive from? Striking seasonal contrasts, fertile soils up to 600m and long and moderate growing conditions are some of the hallmarks of the Alpine Valleys Wine Region, but it's what the locals call 'The Buffalo Breeze' that allows for such diversity in varietals...
"The viticultural conditions are very unique," Mayford Wines winemaker Eleana Anderson explains.
"What makes it particularly special is the conditions during the growing season. We get good winter and spring rainfall but then a dry autumn with quite cool nights thanks to the katabatic mountain winds, which we call the Buffalo Breeze. The cold winds roll down the hills and push through the valleys helping to preserve natural acidity and the intensity of aromatic character in addition to slowing ripening, allowing it to take place in a really gradual fashion - for flavours to accumulate and tannins to develop optimal ripeness."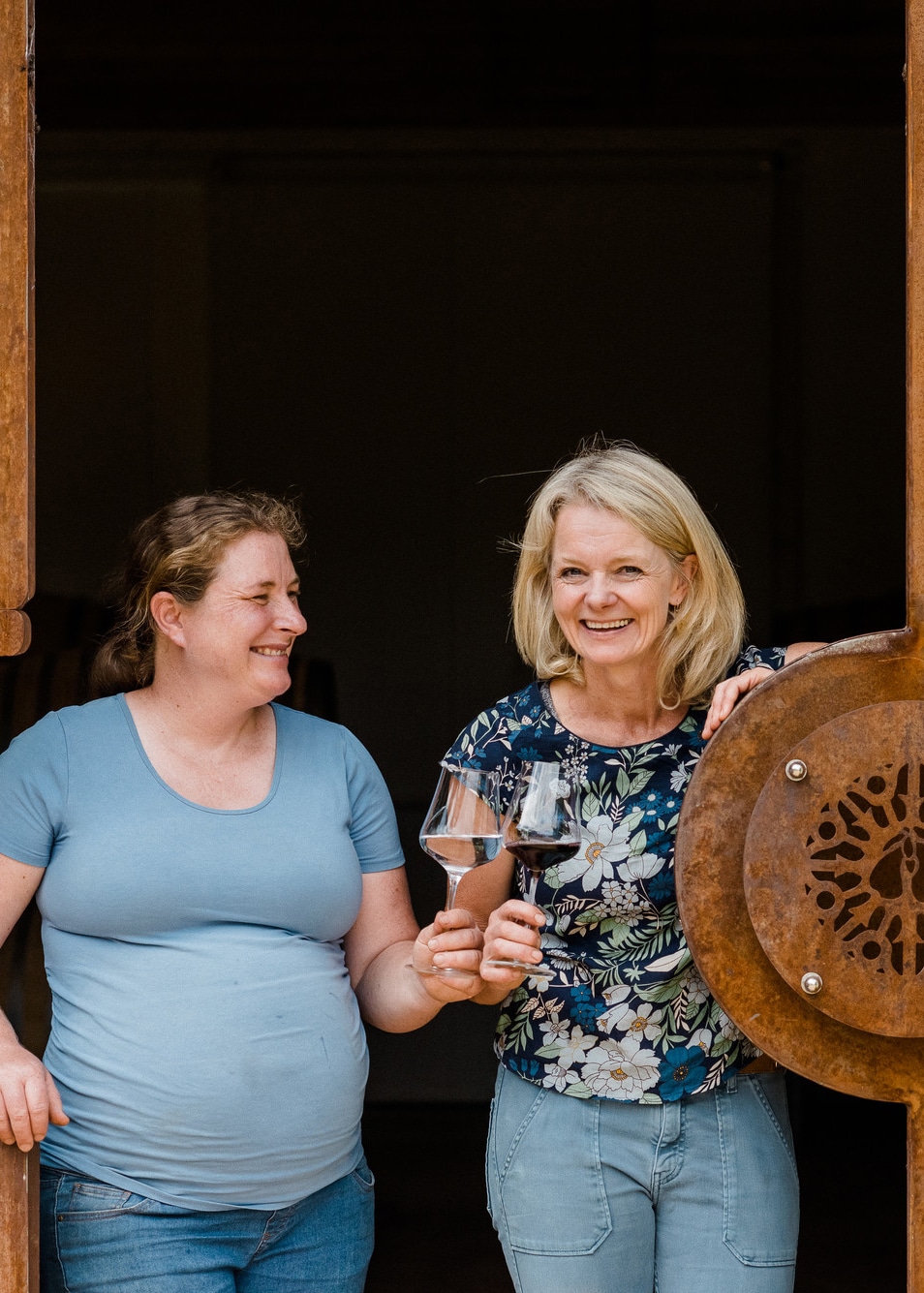 Billy Button winemaker Jo Mash agrees, explaining the Buffalo Breeze is the key to successfully growing such a large, diverse pocket of varietals.
"We can grow wines that do really well in cool regions, like sparkling, because you have those nights that stop them getting too hot," she said.
"But then you can grow things like quite late ripening reds and Nebbiolo because we have a lot of sunshine hours and a beautiful Indian summer in Autumn with clear, sunny days. There's also a lot of variation within the vineyard sites from one end of the valley to another - choosing your site for that variety keeps it very diverse and interesting, which is certainly something I enjoy."
Admittedly, it's no coincidence Victoria's High Country chose to speak to these specific winemakers. Aside from making exceptional wine, the pair embody the most notable characteristic of the wine region - the professional-turned-personal network that continues to drive its success.
"When I moved here I think Eleana got quite excited when she heard there was another female winemaker that had moved to the region, so she lobbed up at Feathertop (Jo's previous winemaking position) to say hello and we formed a fast friendship," Jo said.
The two soon created their own wine brand - Anderson & Marsh, having released the Catani Blanc de Blanc in 2014, the Parell Albarino in '18 and Parell Tempranillo in '19 (Parell is Spanish for pair, pointing to both themselves and the two Spanish varieties). Their process in creating each wine charmingly echoes their relationship.
"It depends on the product but definitely the Blanc de Blanc is a collaborative process right the way through," Eleana said.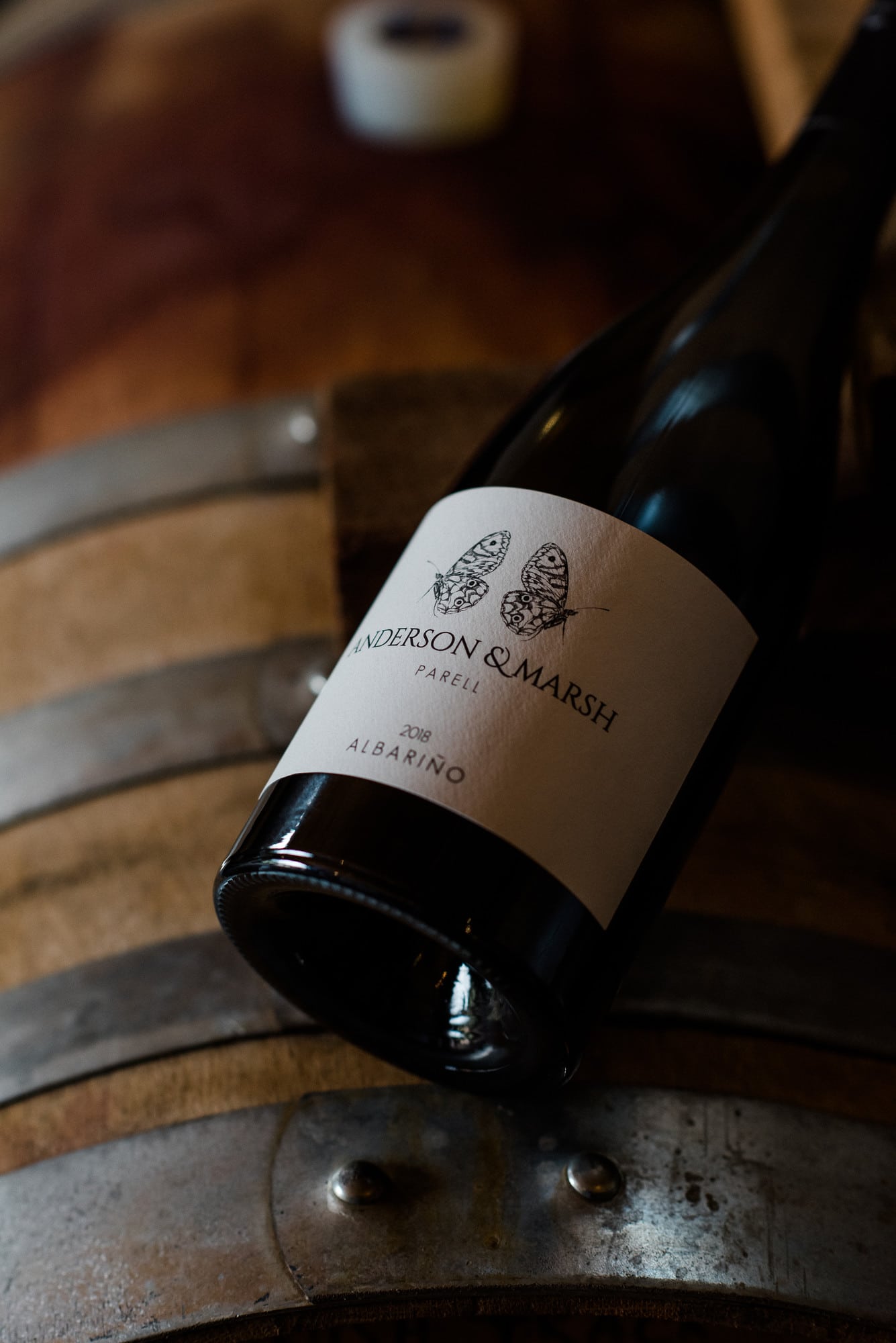 "The Tempranillo is a classic example of wine styles being a hybrid of Mayford and Billy Button. Our first vintage we started with the same fruit that was purchased from Brian Lewis at Bike and Barrel Wines - Jo took her part, I took mine. From there, she did her thing which involves lots of whole berries, no oak for a really bright, juicy style and mine is very much more traditional European winemaking - lots of skin contact, lots of extraction, long times on the skins, really vigorous cap working, time in good French oak and about 20% new oak.
"Then we had a blind panel with all of her winemakers and myself. We ended up making a smaller blend than what we had the material potential to blend but we wanted to put the best together that we could.
"So we've ended up with these two parcels that are really complementary and different but blend together beautifully, really showing the best of the region."
Throughout the valley many businesses have linked up for the greater good - Reed & Co. Distillery collaborate with several local farmers and Sixpence Coffee to create adventurous gins known as 'Spirit Lab,' Billy Button and Bush Track Wines in their new cellar door (offering wines from all over the region) and Pepo Farms continue to offer The Artisan Mill (traditional oil press and flour mill) to anyone in need. So where does all this hospitality and mature, holistic perspective come from? As they say, from little things, big things grow...
"It comes back to the fact that most people are coming to the Alpine Valleys with relatively small capital pools and necessity is, of course, the mother of invention," Eleana said.
"I was eight months pregnant and while we were building our house I didn't have a home for all of my wines. Neighbours, Annie and Bruce Holm from Ringer Reef Vineyard very kindly welcomed them in and allowed us to house barrels and winemaking equipment in their little winery for 18 months before we were able to build our own structure here. 
"Through borrowing and exchange comes friendship. The lending and borrowing of equipment has really become the basis of our strong network."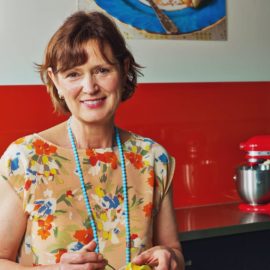 Full of warmth and generosity, Katrina welcomes you into her world, where seasonal ingredients, classic skills and sharing the end result with loved ones are paramount.