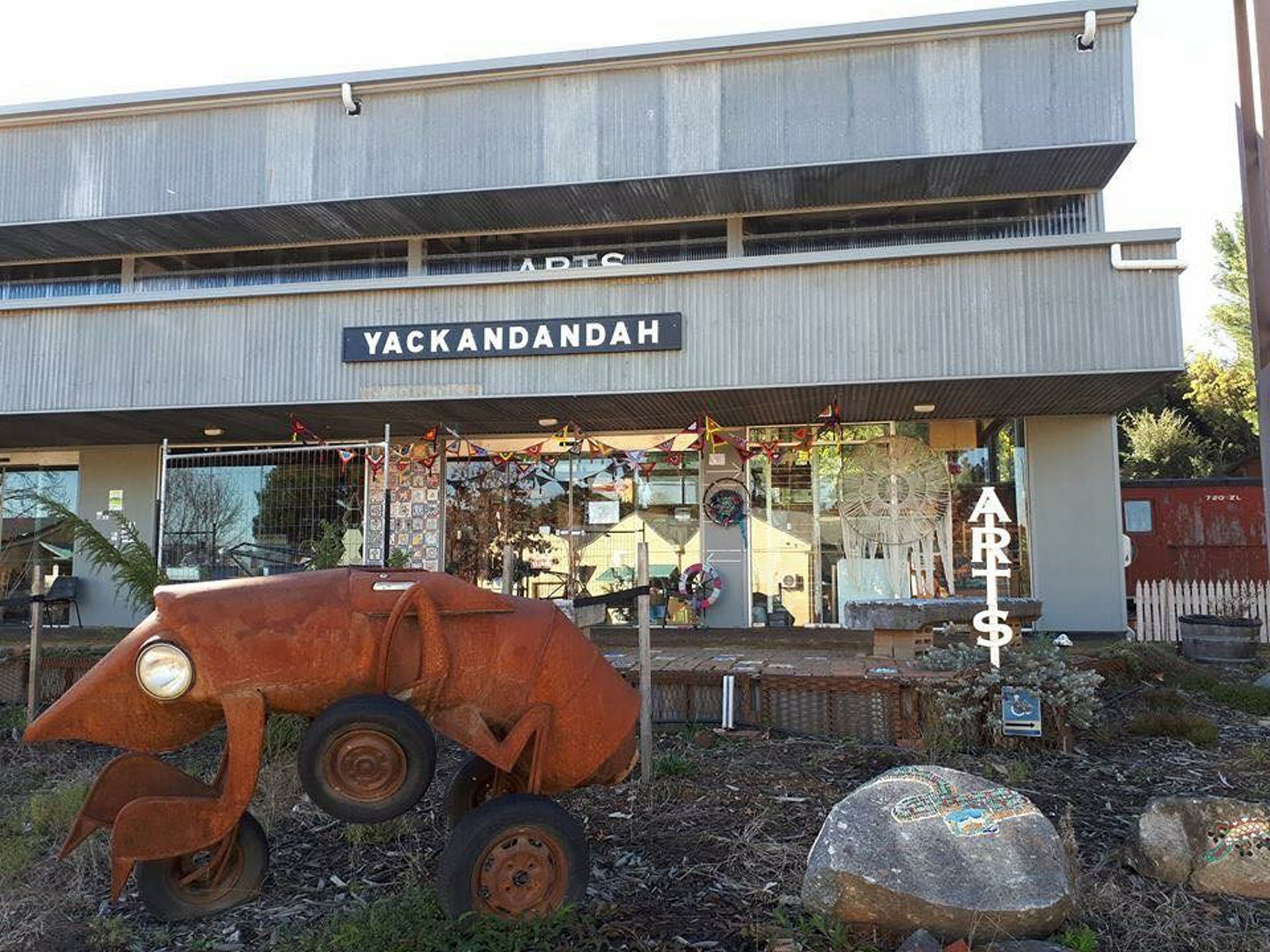 Yack Station Hub is a space that has been created as a unique tourist destination.
The large building which has been purpose-built from predominantly re-cycled and re-purposed building materials sourced from across Victoria, including windows and doors from what was the previous Strand Arcade in Melbourne and old two train carriages circa 1890, 1892.
The building hosts a large whiskey and gin distillery in the main space – this is due to open towards the end of 2020, as well as a small coffee shop located in the quirky railway guards van which projects into the distillery space.
The Hub is also home to a number of small studio spaces for local working artists from both Yackandandah and the surrounding areas, including a silversmith, ceramic artist, painter as well as a retail outlet housing mainly sheepskin, leather and linen products. Workshops are offered by the artists on a regular basis.
The tranquil location is the site of the old Yackandandah Railway which is no longer operational. A small railway museum is located in one of the studio spaces. The museum houses a number of photographs of the old Yackandandah Railway Station as well as a model of the Yackandandah and Beechworth Railway Stations.
ID: 59b76f36b30b1c5d3950fb60