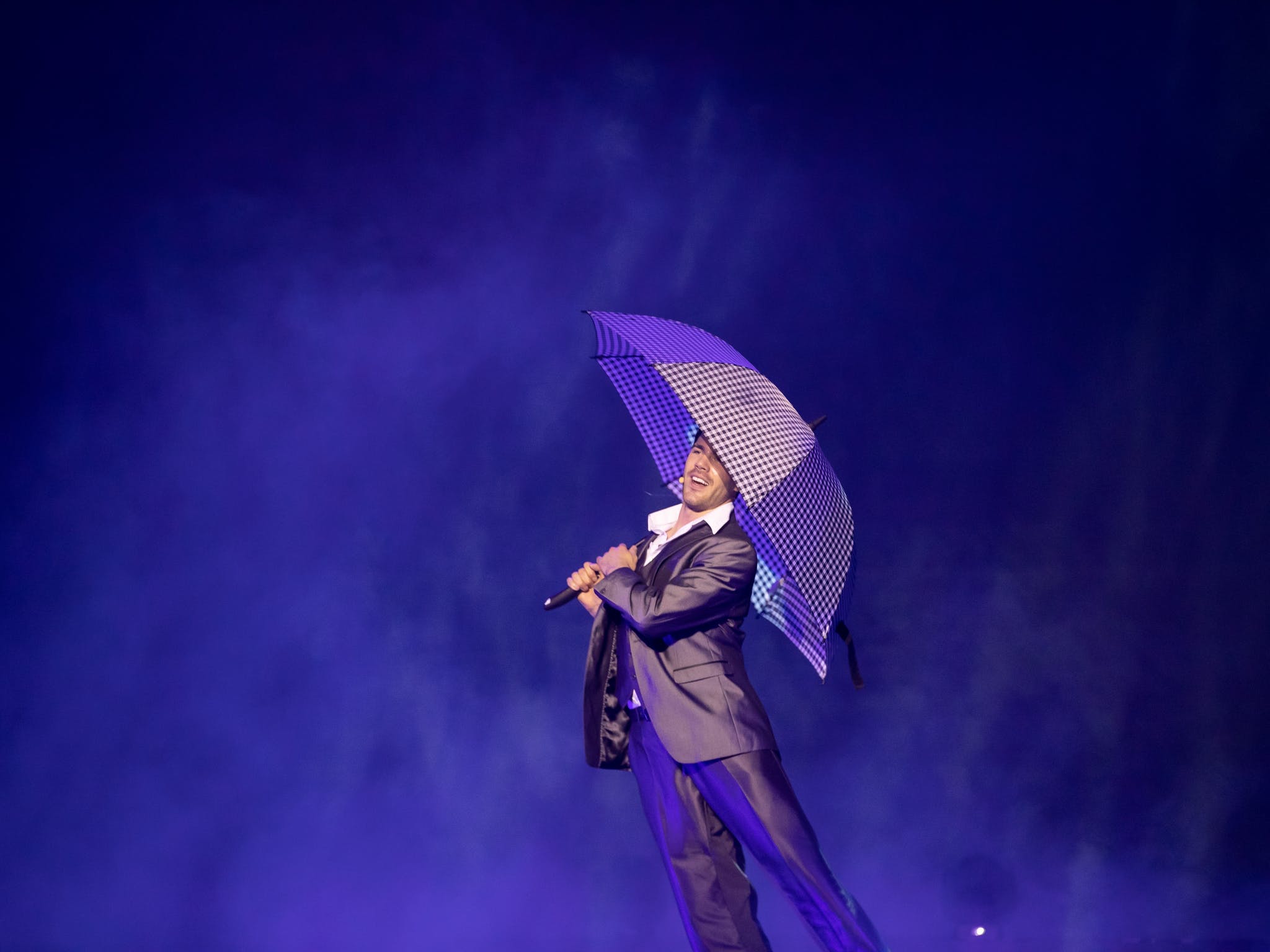 The Musical Gala with an International cast brings London's West End and New York's Broadway return to Australia with a brand-new show.
The World of Musicals brings the very best of Musical theatre to life. This incredible production with the wonderful revue of all your favorite musical theatre hits which include such classics as , The Lion King, Fiddler on the roof , Mamma Mia, We Will Rock You, The Mikado, The Pirates of Penzance, HMS Pinafore, The Phantom of the Opera, West Side Story, Cats, Evita, Wicked, The Rocky Horror Picture show, Jesus Christ Superstar, The Greatest Showman, Jersey Boys, Oklahoma, South Pacific , Miss Saigon, The Boy from OZ, Hairspray, Les Misérables, The Blues Brothers.
The World of Musicals is colorful, inspiring and memorable musical classics, all performed by an International star-studded cast, presenting the audience with nightly entertainment at the highest level. Whether a soloist – duet or the entire ensemble, the performers of this musical event will inspire in this Musical Whirlwind.
This select cast of Highly Talented and Accomplished Performers have featured in worldwide smash hits such as Carousel, Top Hat, Oklahoma, The Mikado, The Adams Family, A Christmas Carol, Fiddler on the Roof, The Commitments, Evita, Cats, Rent, Hairspray, Fiddler on the Roof and many more.
59.90.00 - 79.90.00
Adult
79.90.00 - 79.90.00
Concession
74.90.00 - 74.90.00
Child
59.90.00 - 59.90.00
Group
74.90.00 - 74.90.00
Family
67.50.00 - 67.50.00
Student
74.90.00 - 74.90.00
ID: 609787cc830aa6cb2017f922