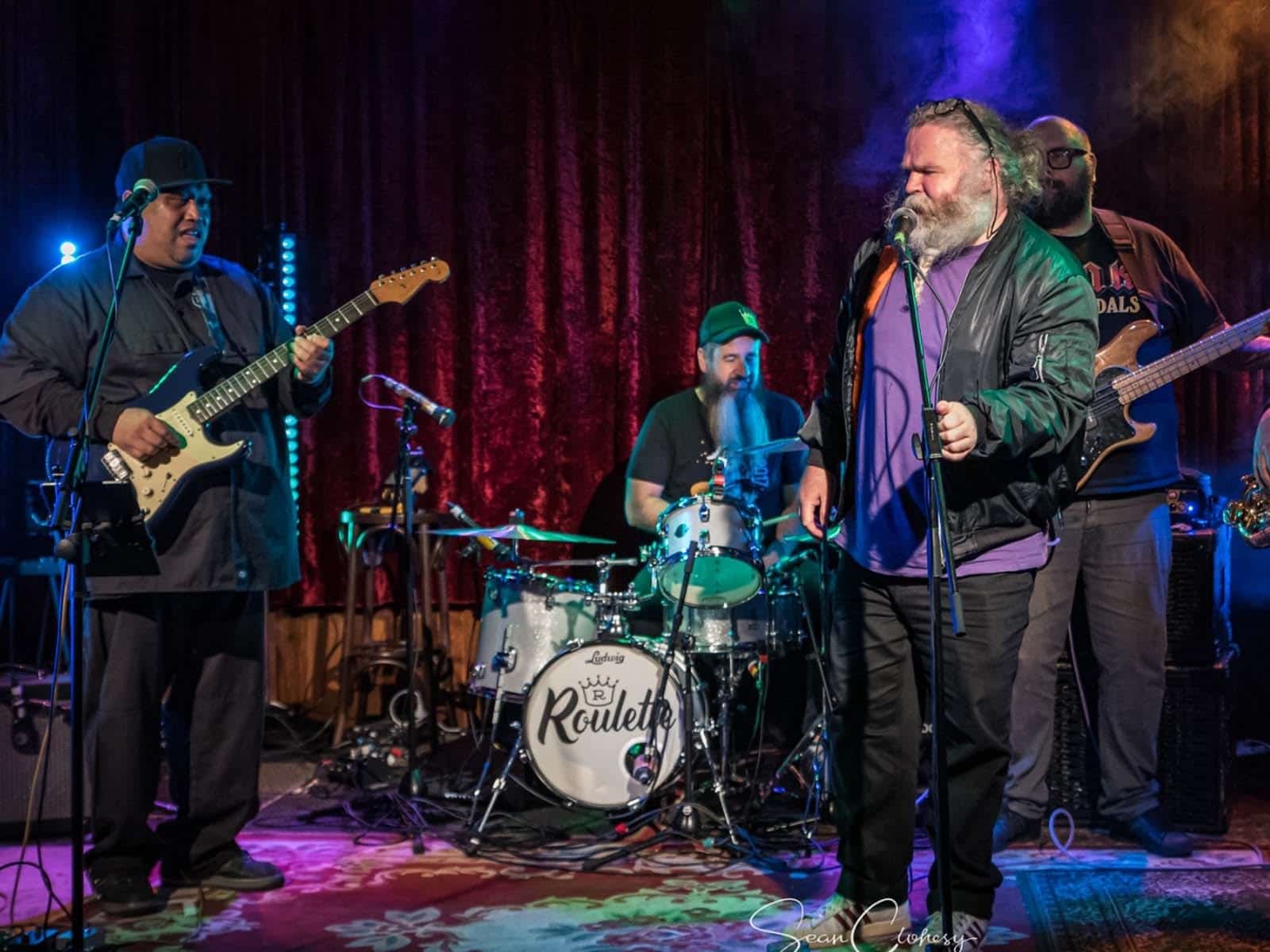 Johnny T and Ben Wicks of Melbourne's Blues Roulette accompanied by Matt Black (front man from Fireballs/Continental Snarl) will heat things up and melt the snow from your boots with their rock-'n'-roll style beats and stomping dirty blues guitar.
Rattlin' Bones Blackwood is a master in the art of voodoo-driven sonic medicine, a true vibrational exorcism. A one-man band who believes in the possession of the spirit, the healing properties of a hip shakin' shuffle, and the sonic mysteries of a cranked valve amplifier.
Hailing from the regional wastelands of Sunbury, Victoria with a donated guitar, a plywood board and two milk crates his show was born on the streets of Chattanooga, Tennessee and Atlanta, Georgia. Now with better guitars, half a drum kit and a much more comfortable seat, Bones has wowed audiences at the Sydney Festival, Hobart's Dark Mofo Festival and many blues festivals in between.
Matt Black's Continental Snarl plays rock 'n' roll & rhythm 'n' blues, instrumentals and scuzzed out groove.
9 Jul 2022 20:00:00 22:30:00
16 Jul 2022 20:00:00 22:30:00
23 Jul 2022 20:00:00 22:30:00
30 Jul 2022 20:00:00 22:30:00
6 Aug 2022 20:00:00 22:30:00
13 Aug 2022 20:00:00 22:30:00
20 Aug 2022 20:00:00 22:30:00
27 Aug 2022 20:00:00 22:30:00
3 Sep 2022 20:00:00 22:30:00
10 Sep 2022 20:00:00 22:30:00
17 Sep 2022 20:00:00 22:30:00
24 Sep 2022 20:00:00 22:30:00
ID: 62a196405196eba26abe44e5