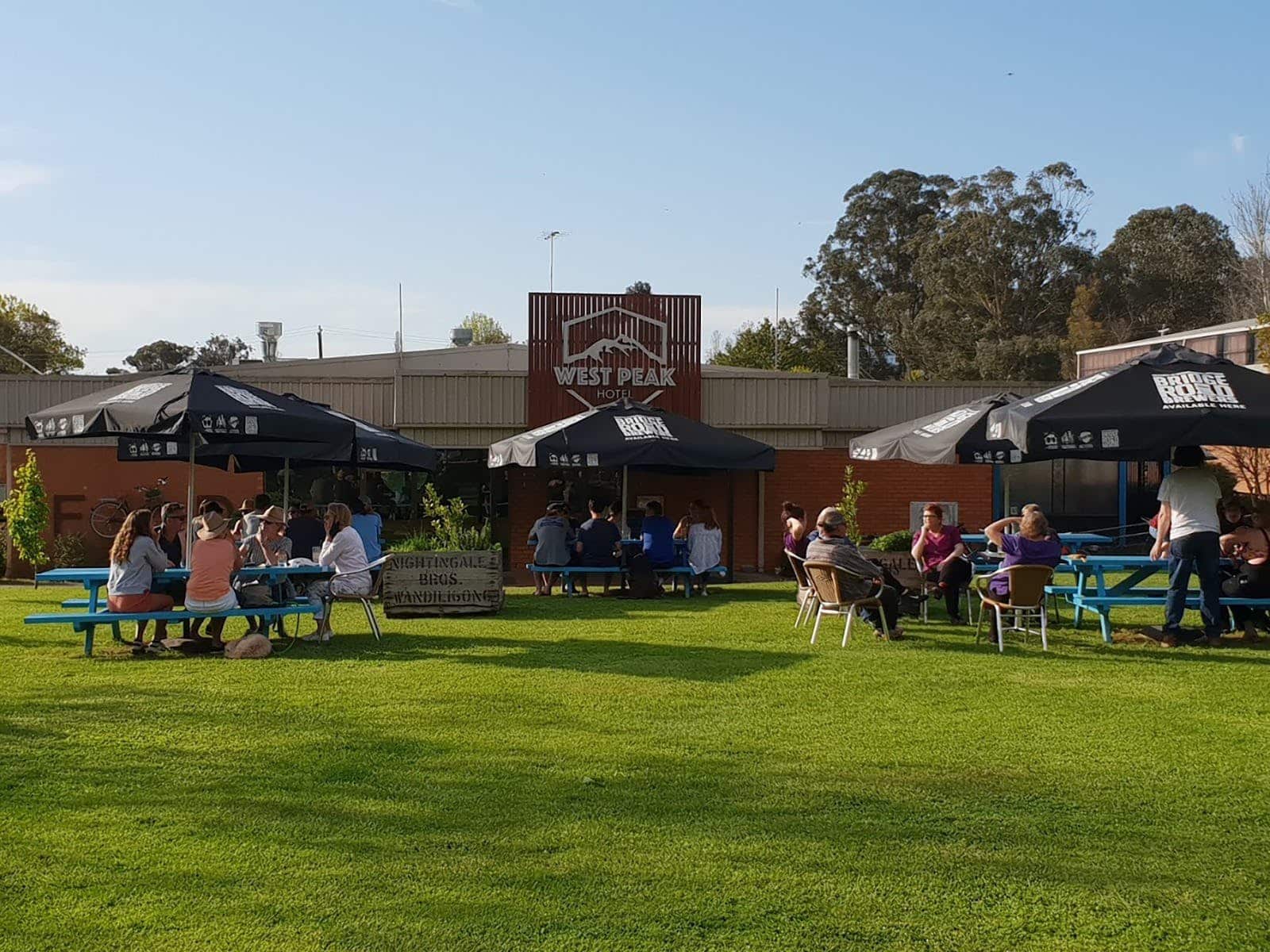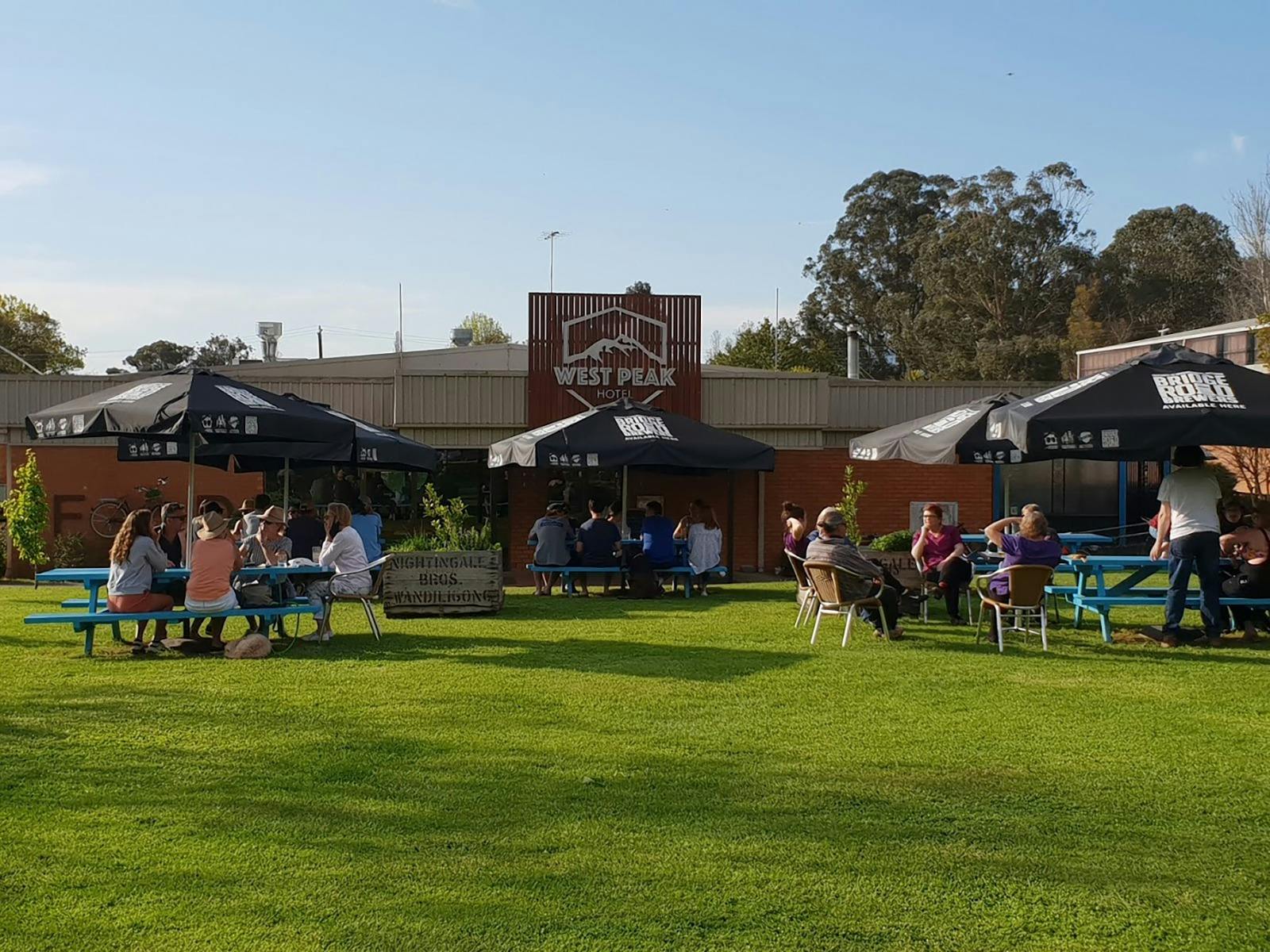 The bistro at West Peak Hotel serves basic pub food that includes locally sourced ingredients, and meals are made fresh daily.
Live entertainment, community raffles and social nights can be enjoyed year-round.
There is a function room available for any function or event, big or small.
A large grassed beer garden is available for dining and / or drinking, and is pet friendly.
ID: 60a89a2196da97e71c027175