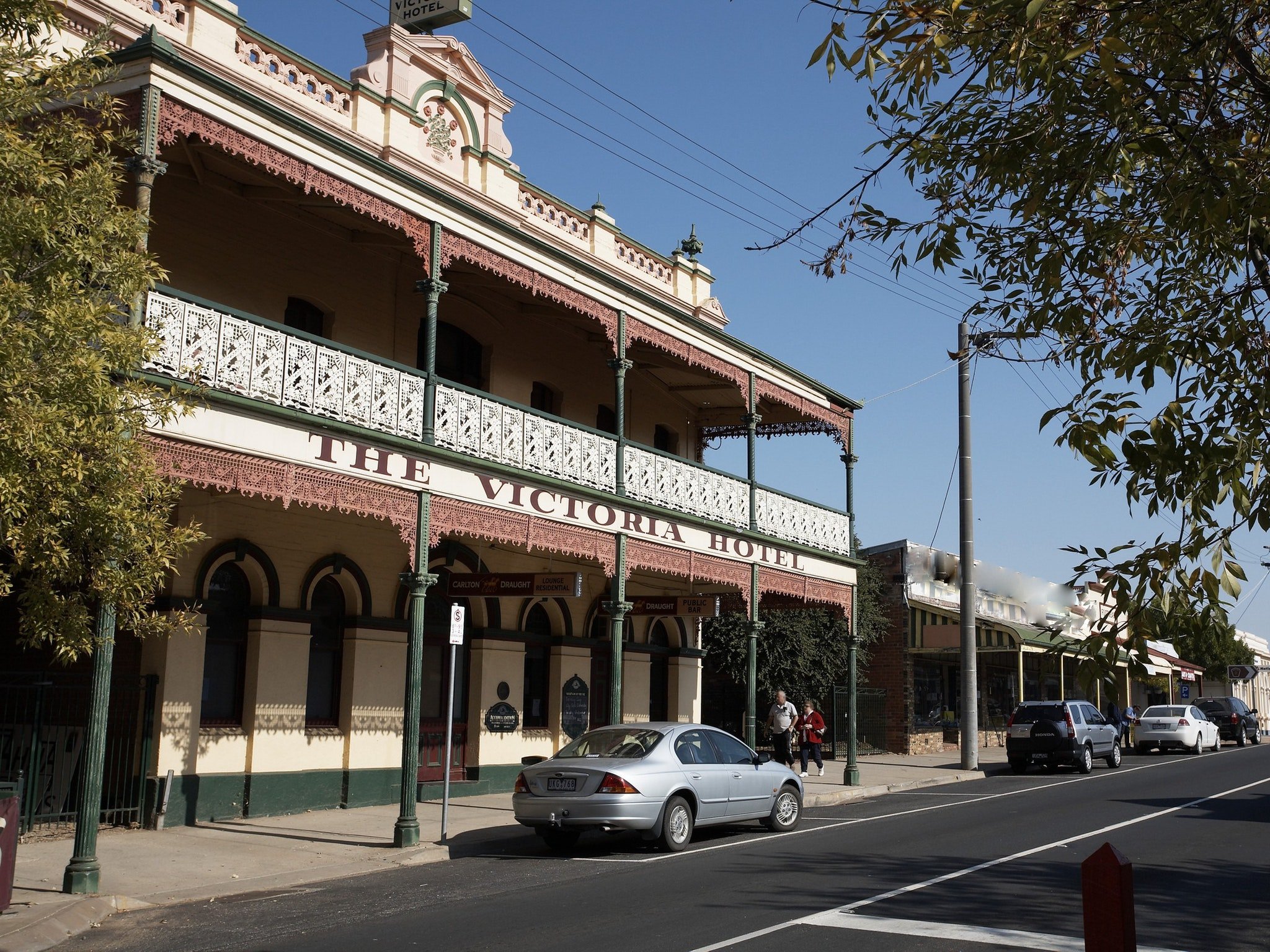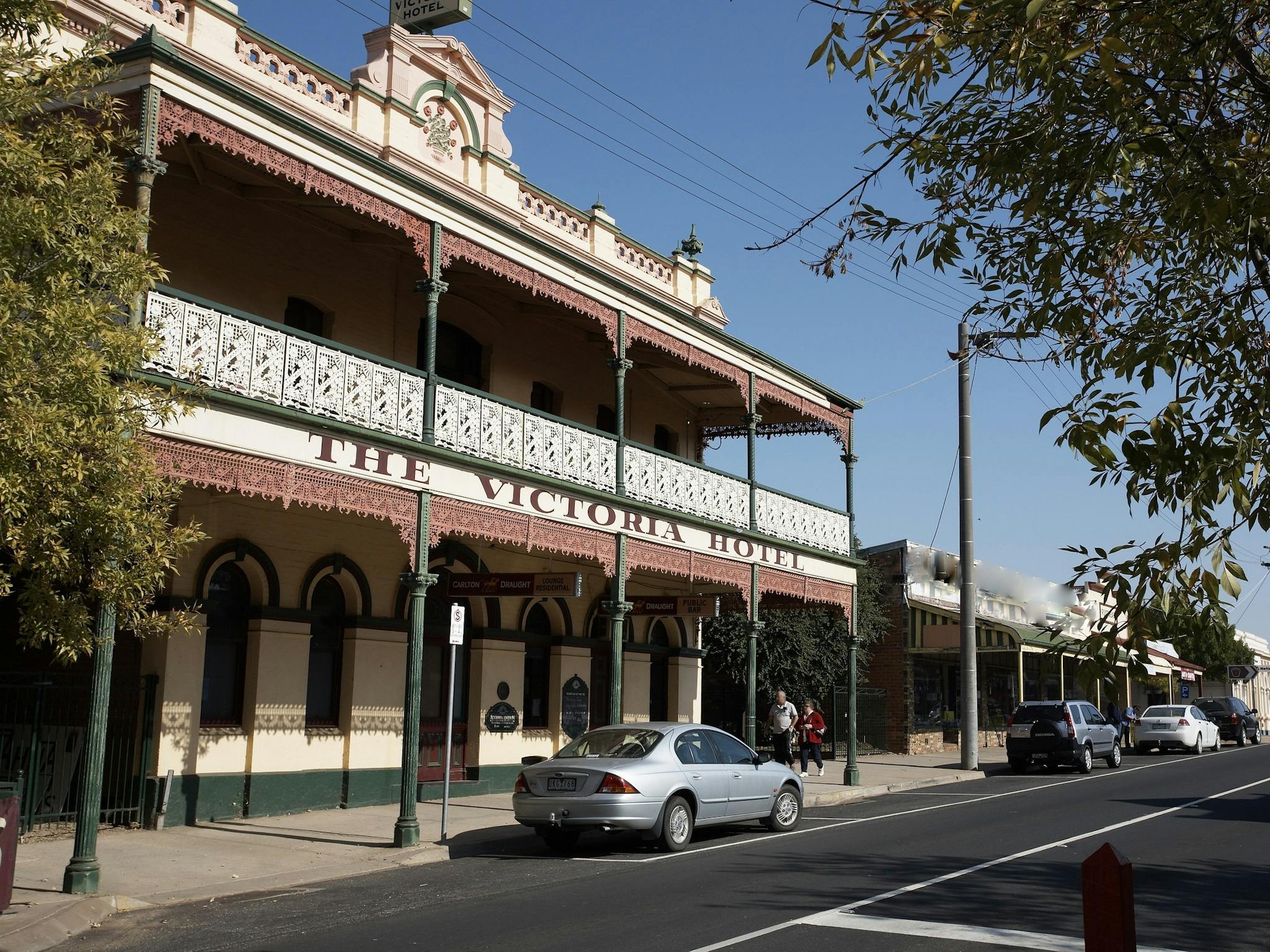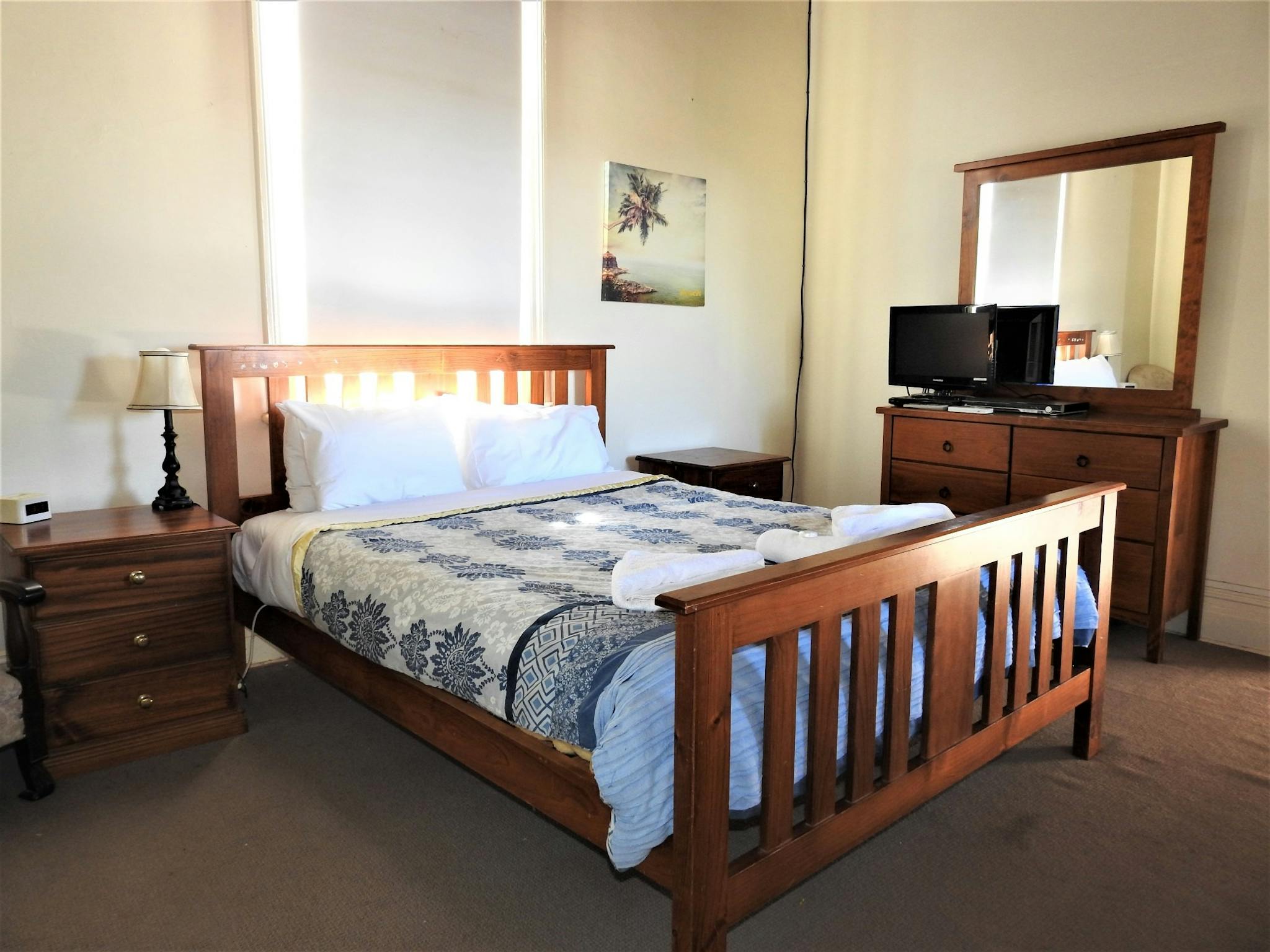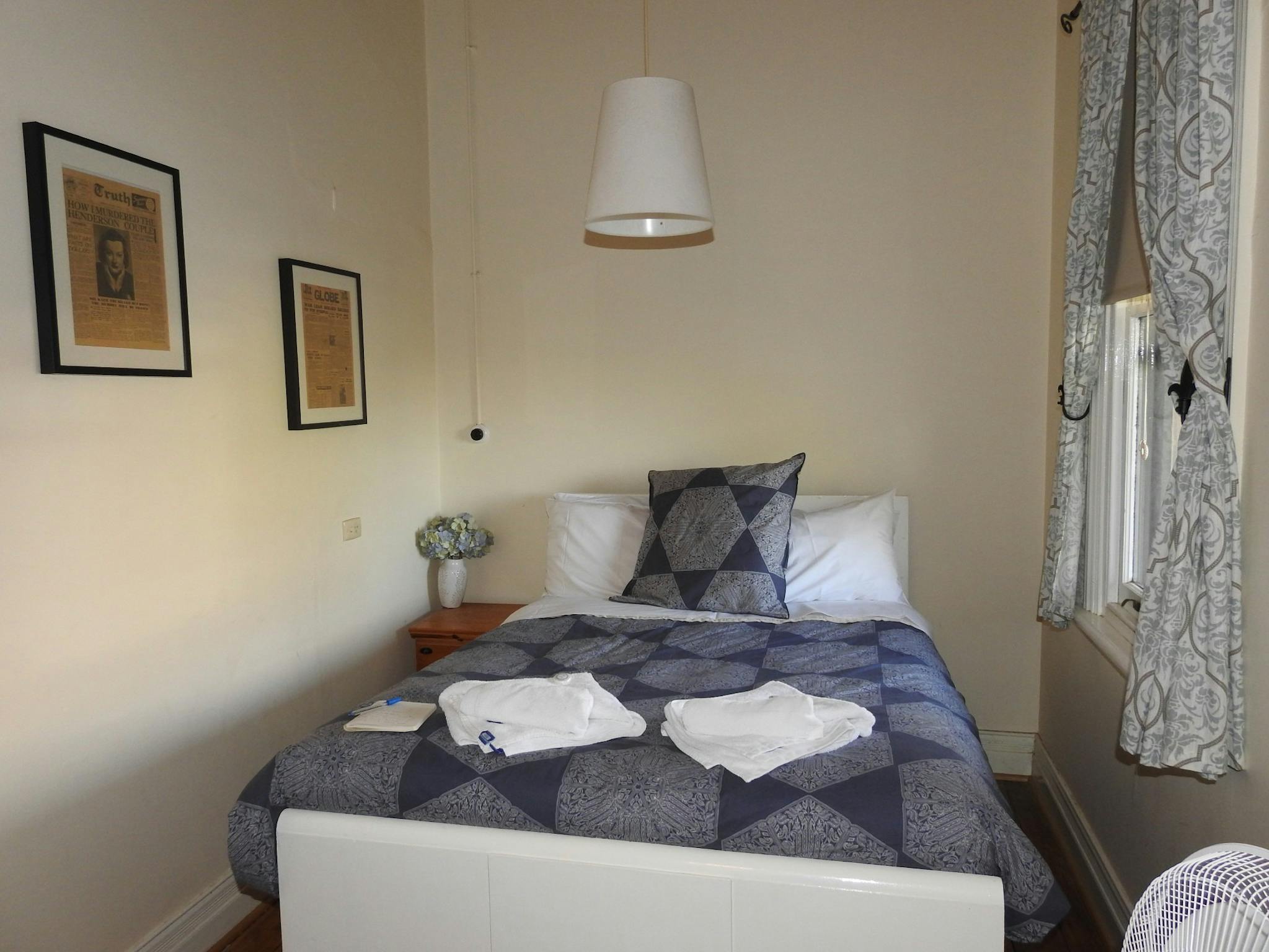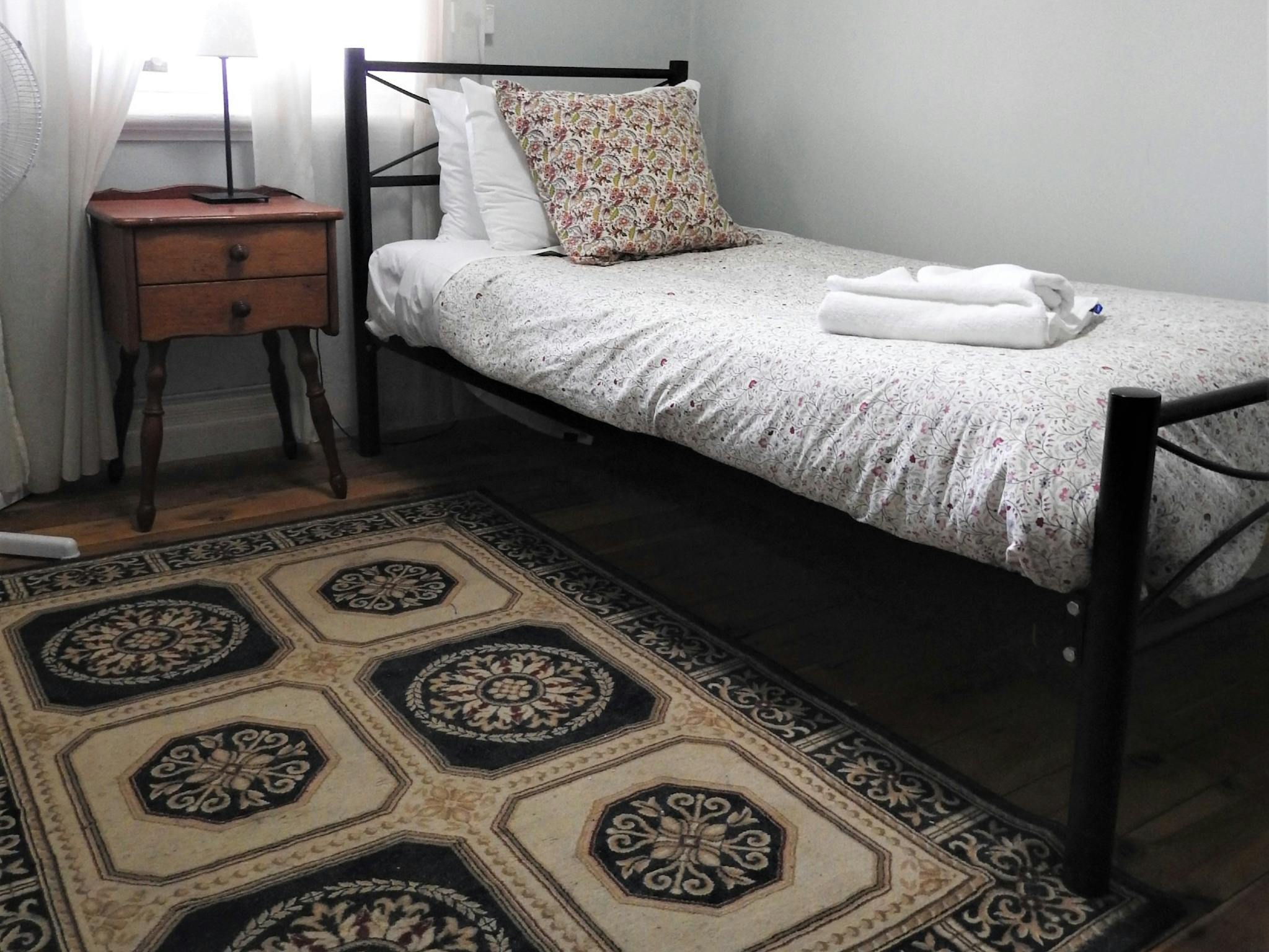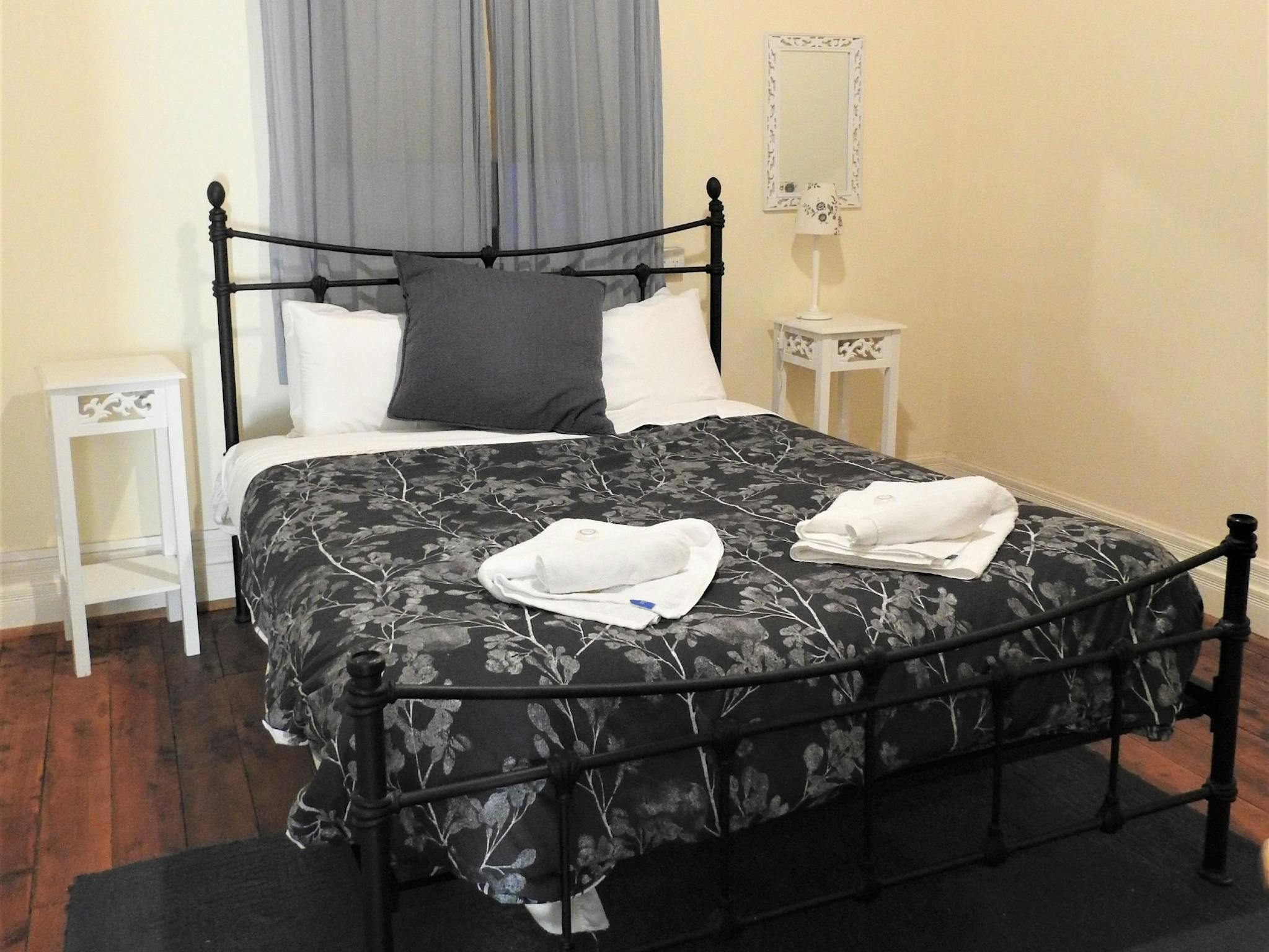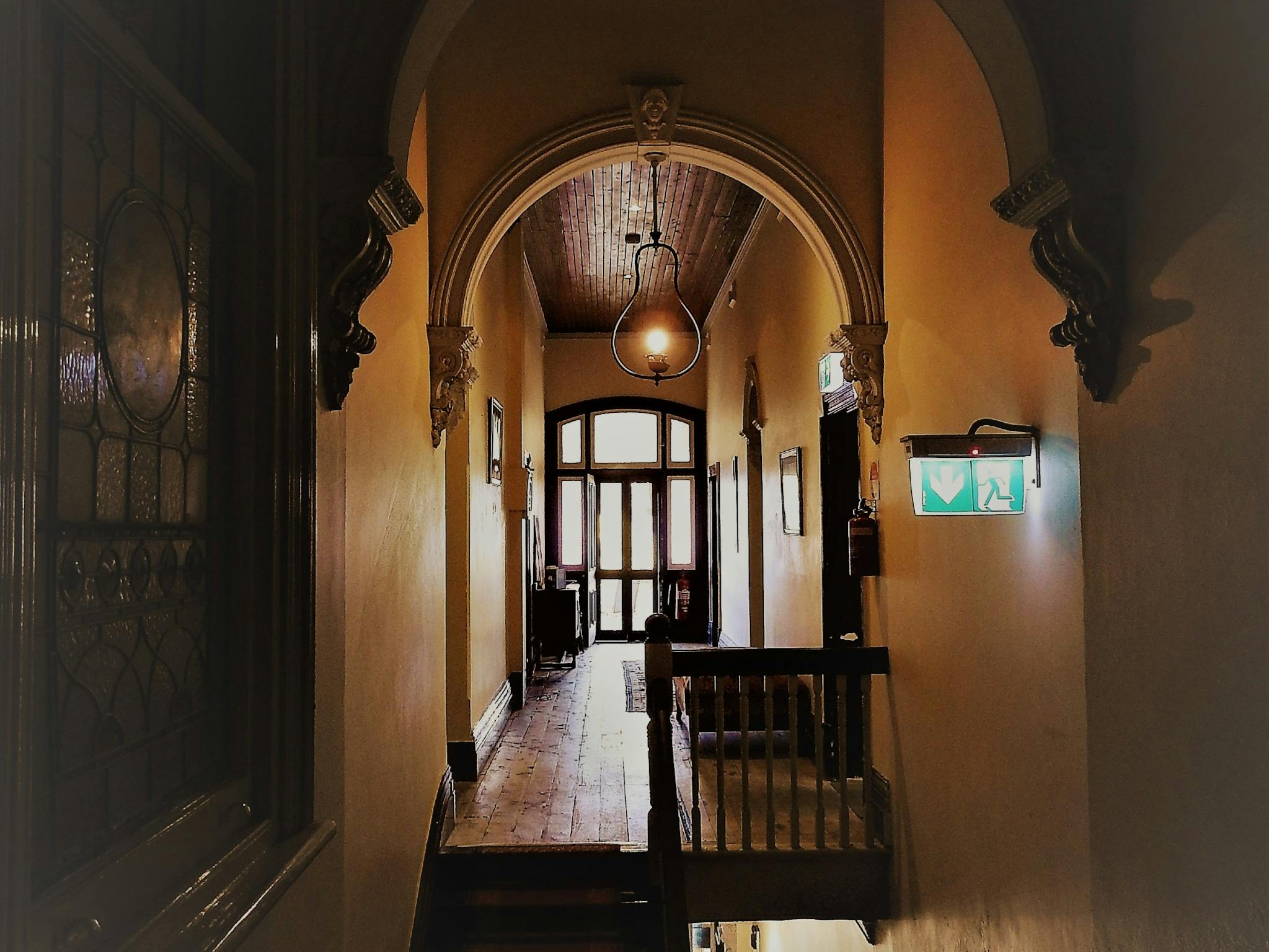 Located in the heart of Rutherglen's charming gold-rush era Main Street, The Victoria Hotel is the town's longest running pub, first established in 1868.
Why not treat yourself and stay with us in one of the lovely traditional hotel rooms and spend some time discovering the famous wine region.
Victoria Hotel has a variety of rooms including single rooms, double rooms, queen rooms and family rooms.
Services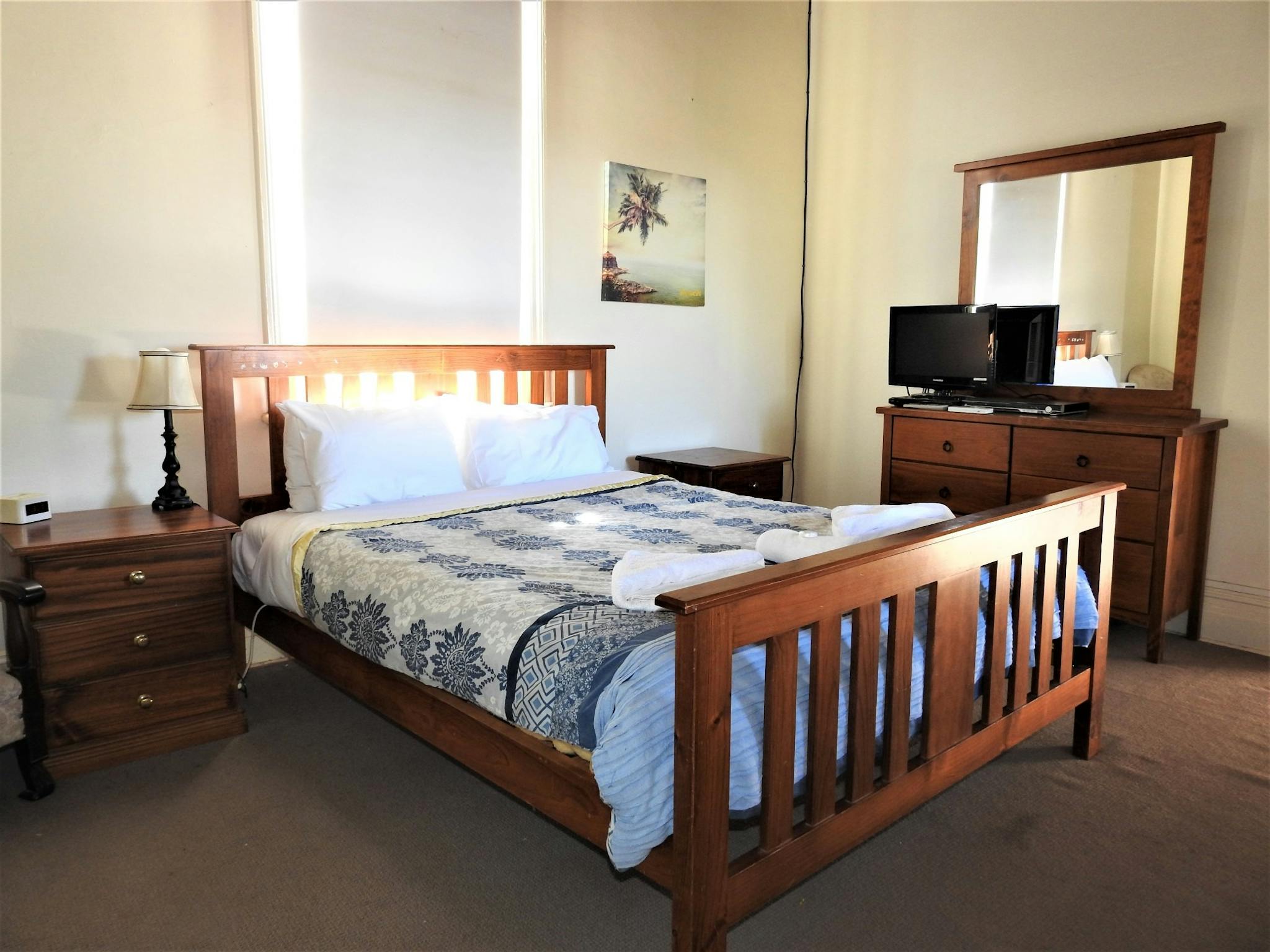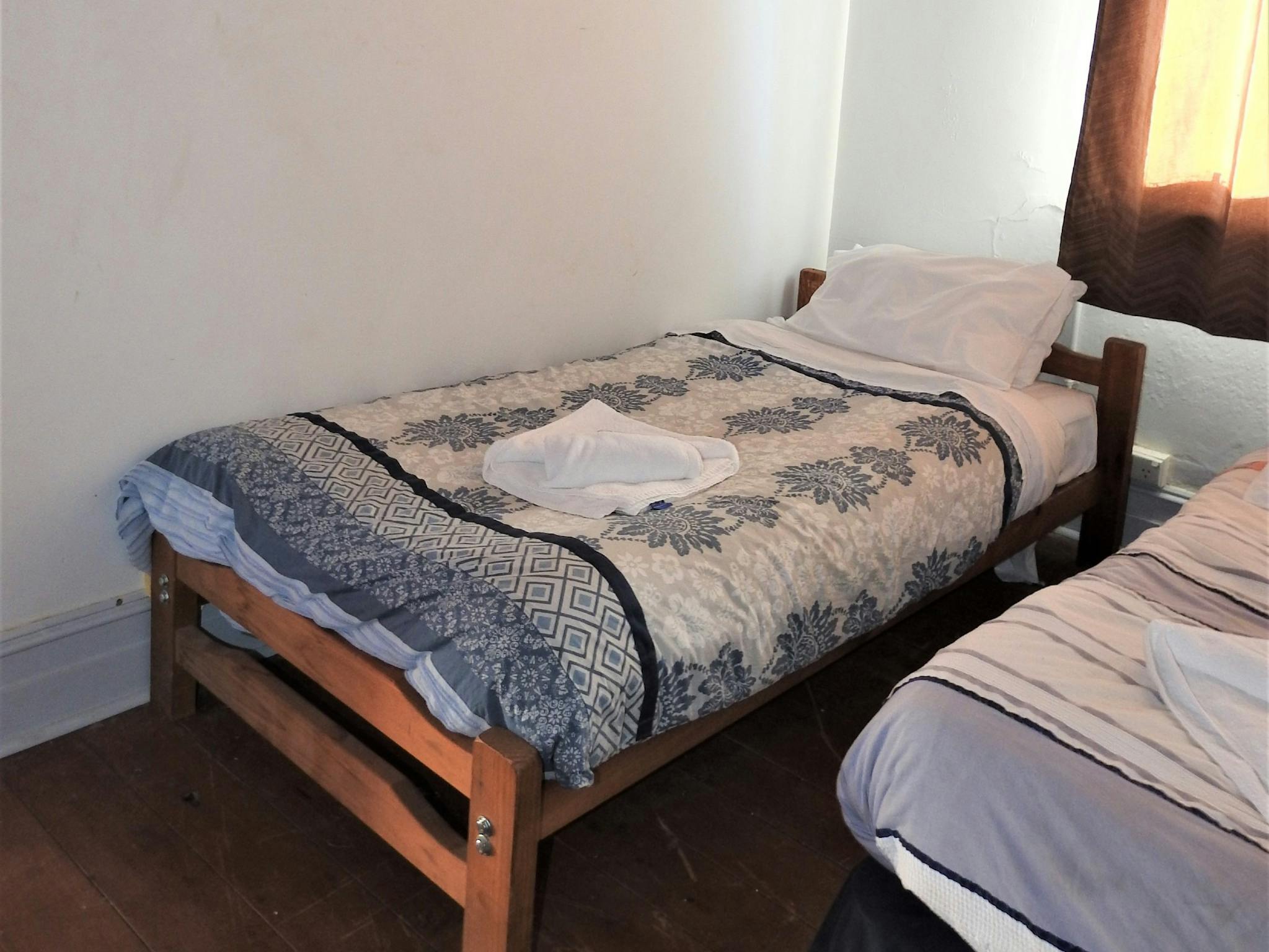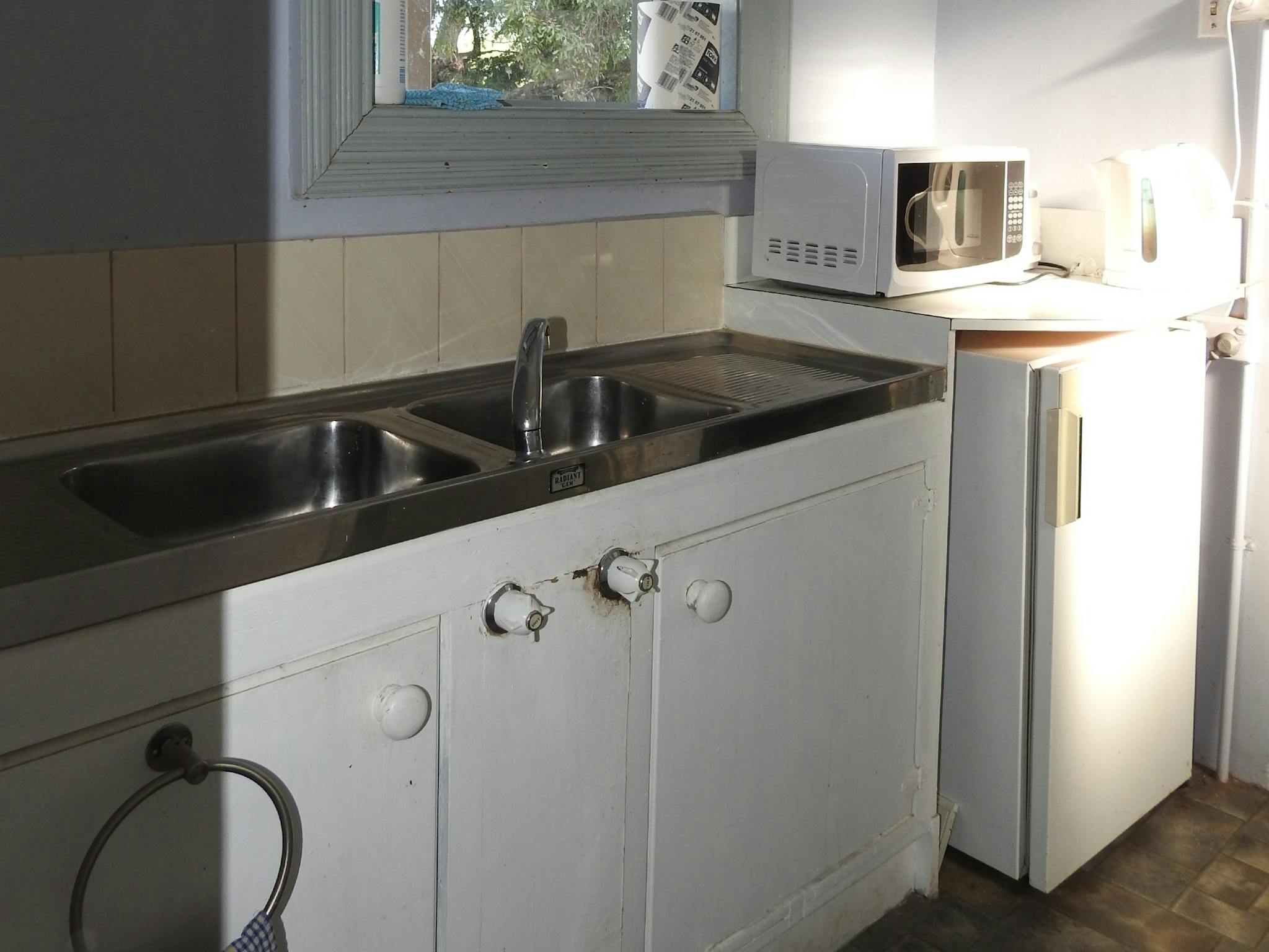 Queen Bedroom Apartment
The Queen Bedroom Apartment offers small apartment accommodation with queen bed, small kitchenette (sink, microwave, fridge, kettle) and en suite.
Kettle
Kitchenette
Linen supplied
Microwave
Tea/Coffee making facilities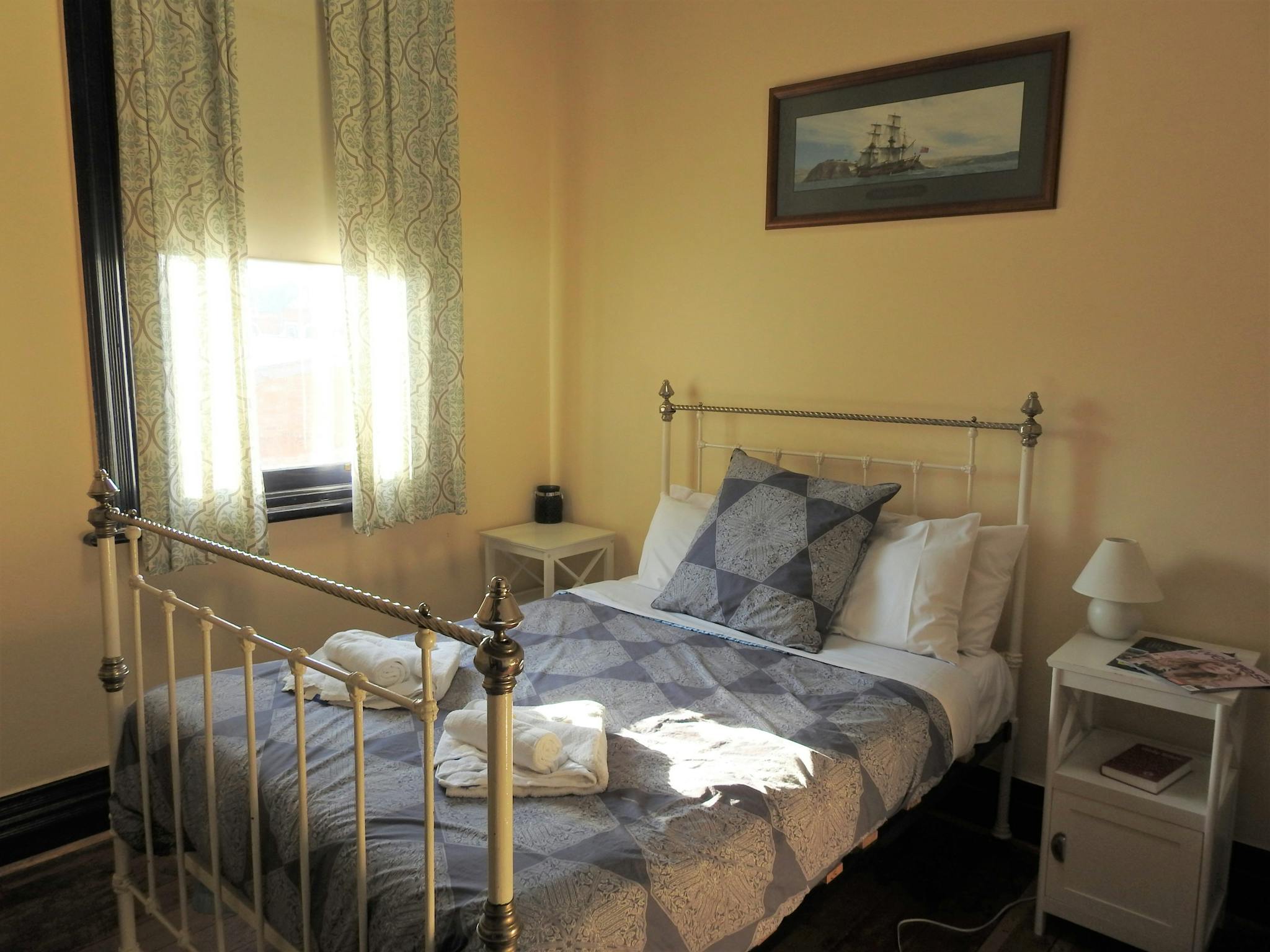 Double Room
Bedroom with double bed and single bed with shared bathroom facilities.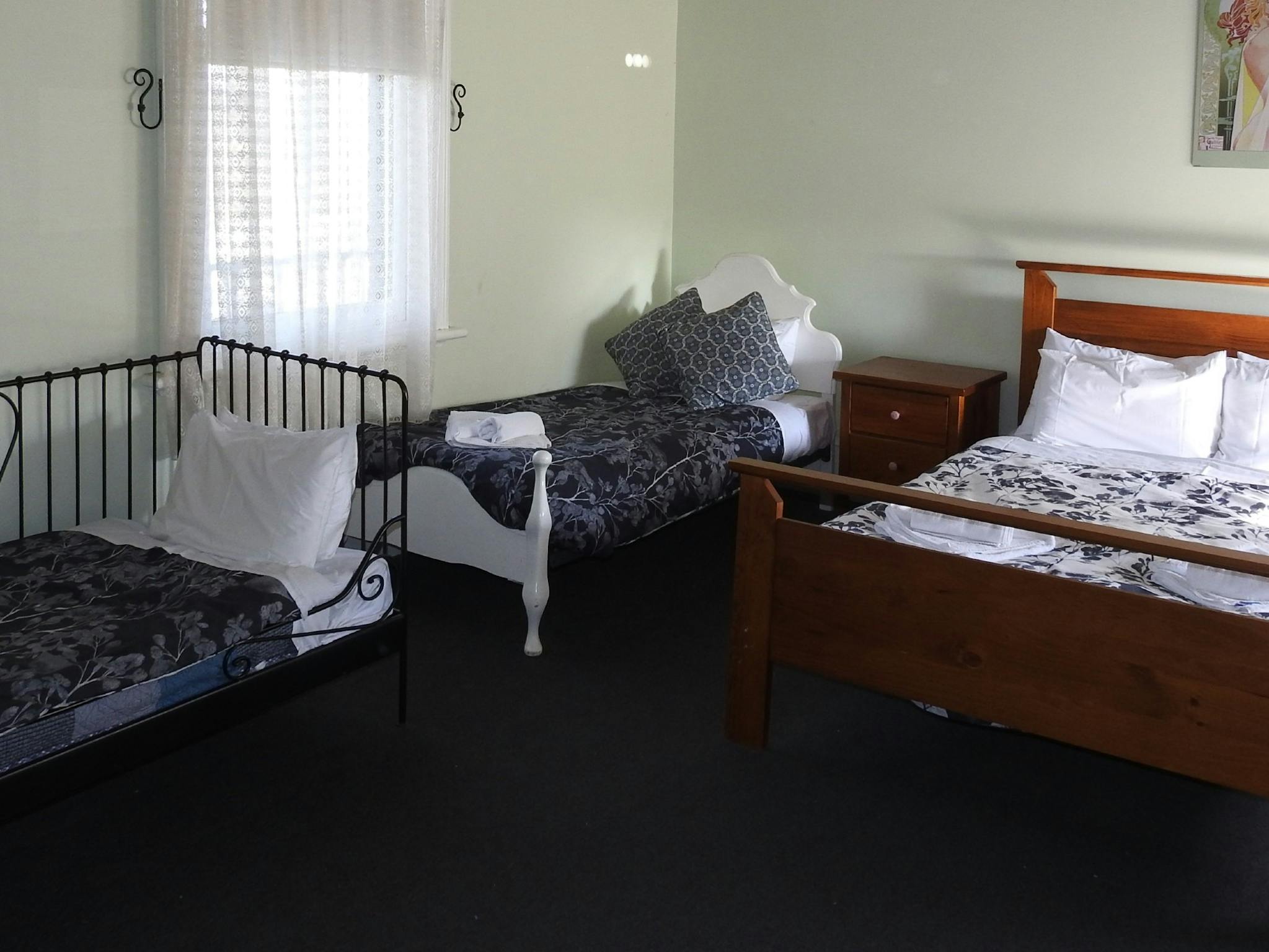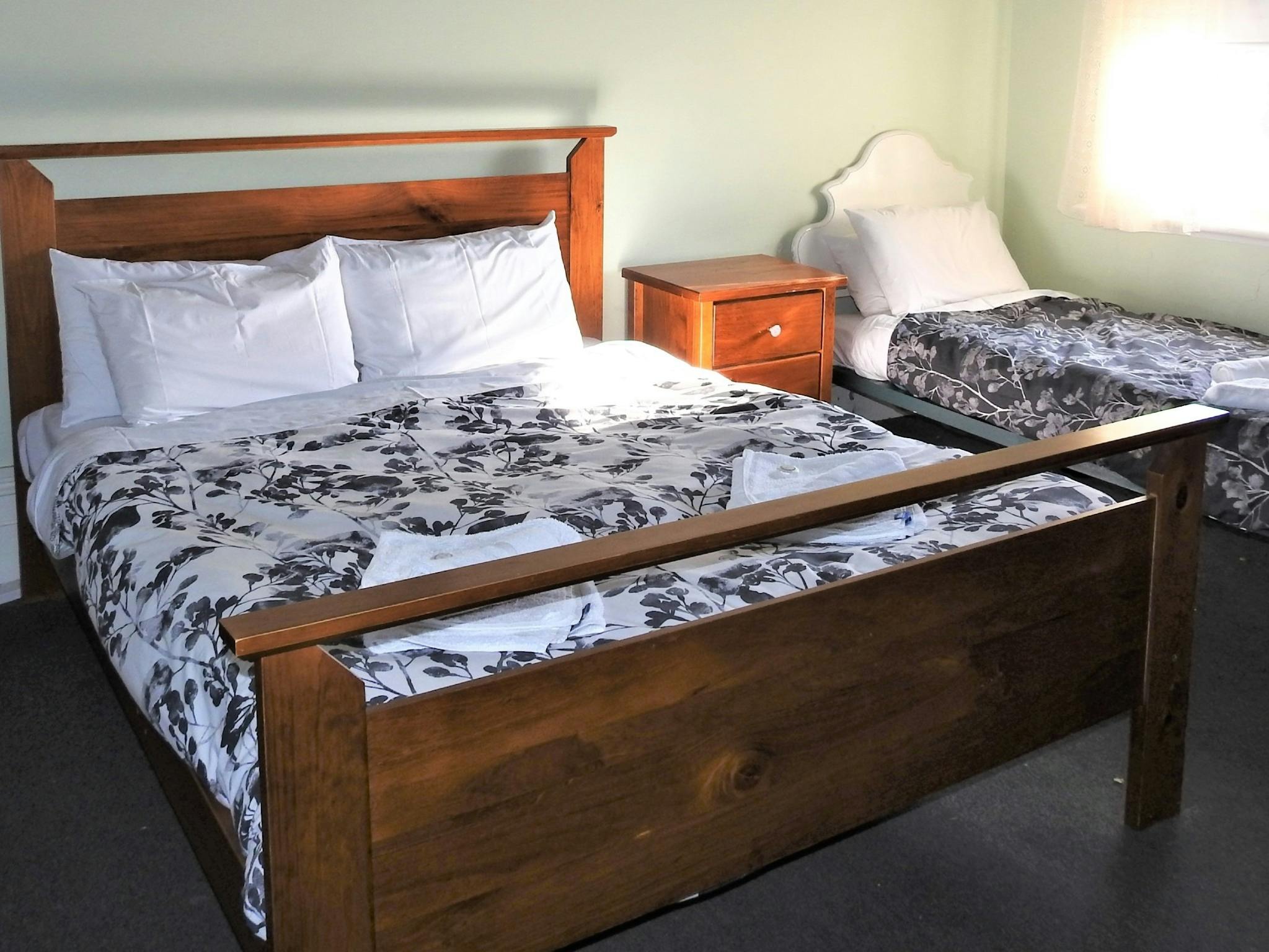 Family Room
Large family room with 1 queen bed and 4 single beds. Shared bathroom facilities.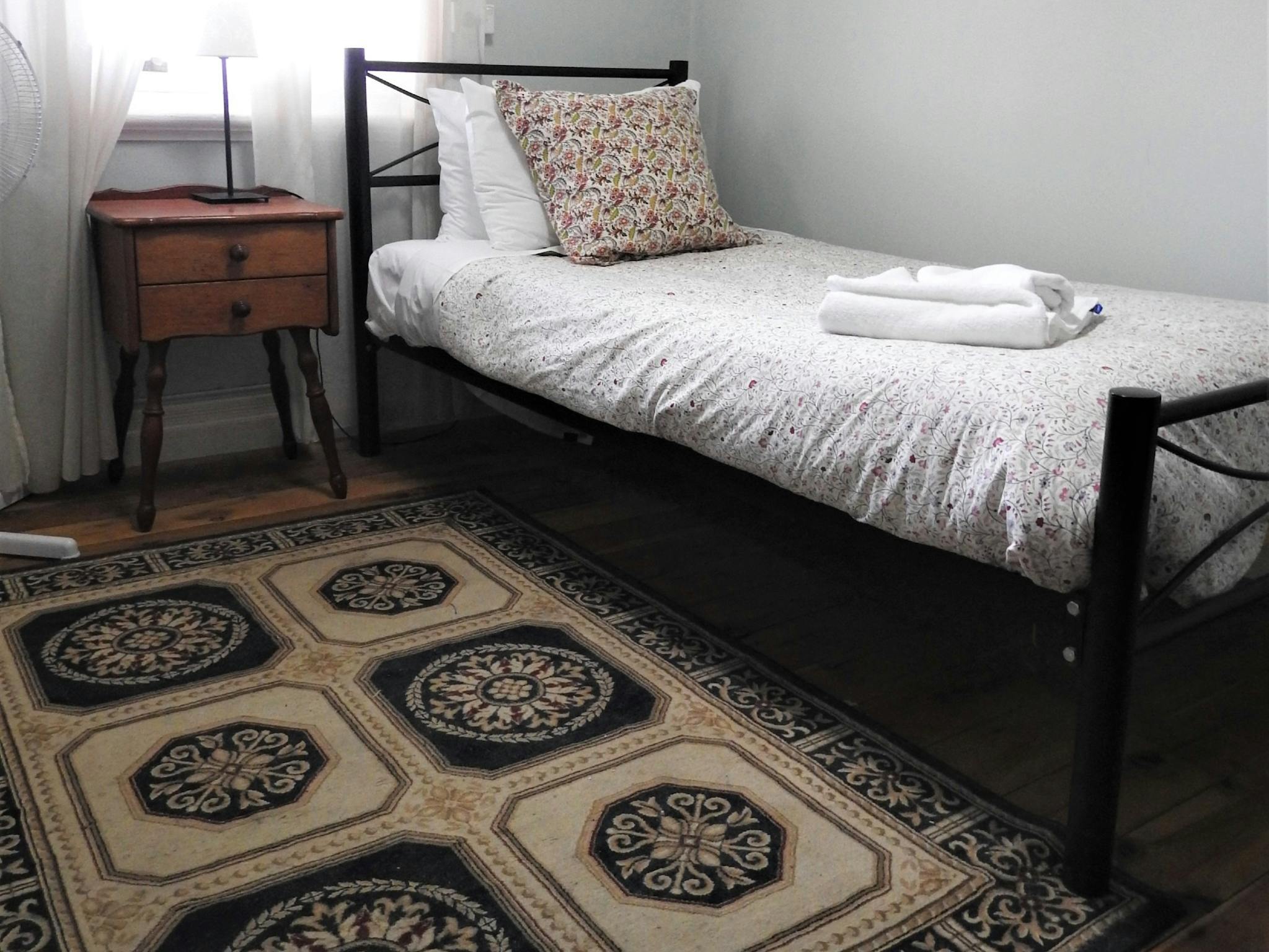 Single Room
Small bedroom with single bed, shared bathroom facilities, suitable for single person.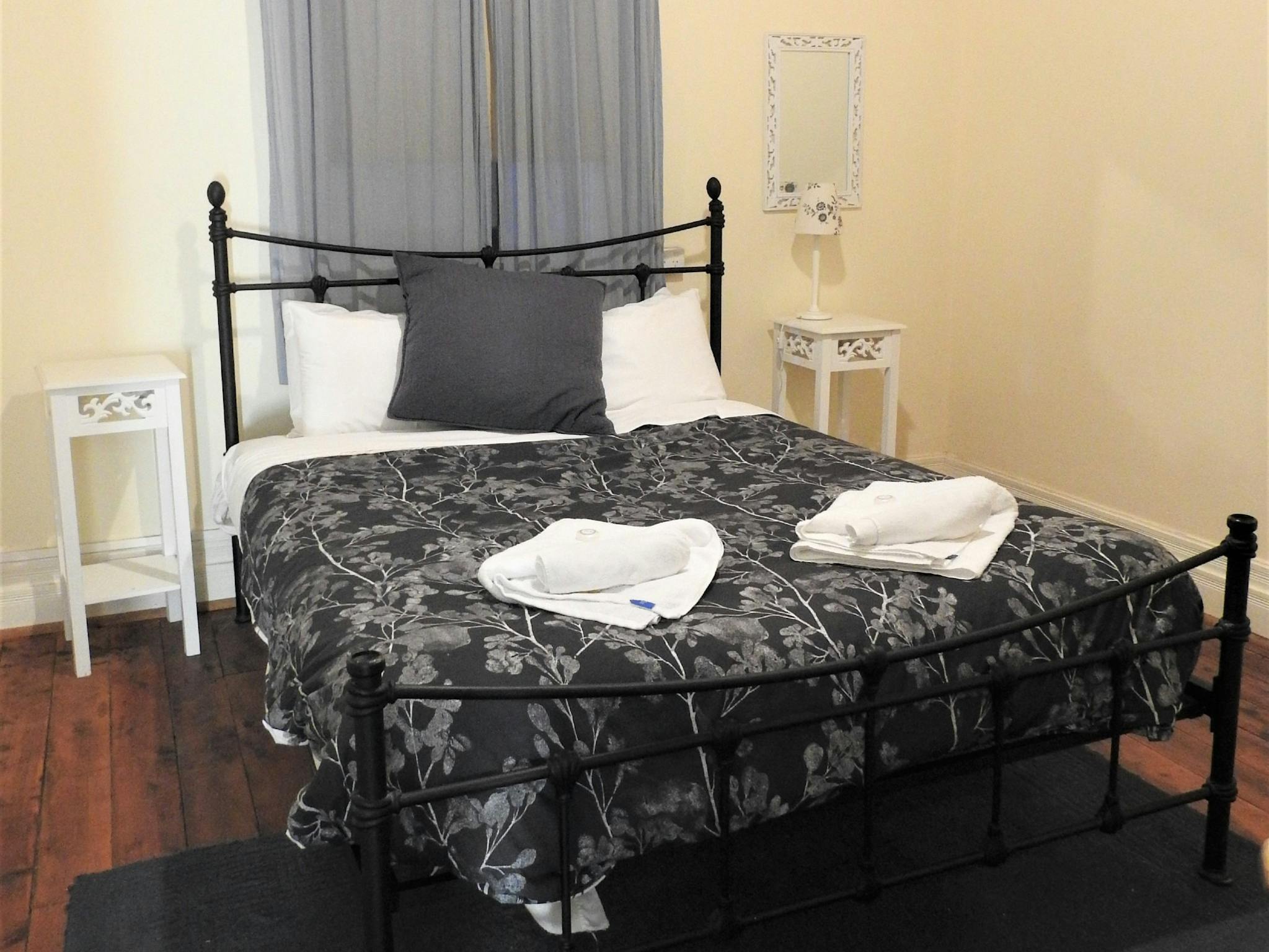 Queen Room
Queen bedroom with shared bathroom facilities. Their are two queen rooms with their own ensuite and there are two rooms that can open up to the balcony
ID: 5ce6184736ae07a727f87711