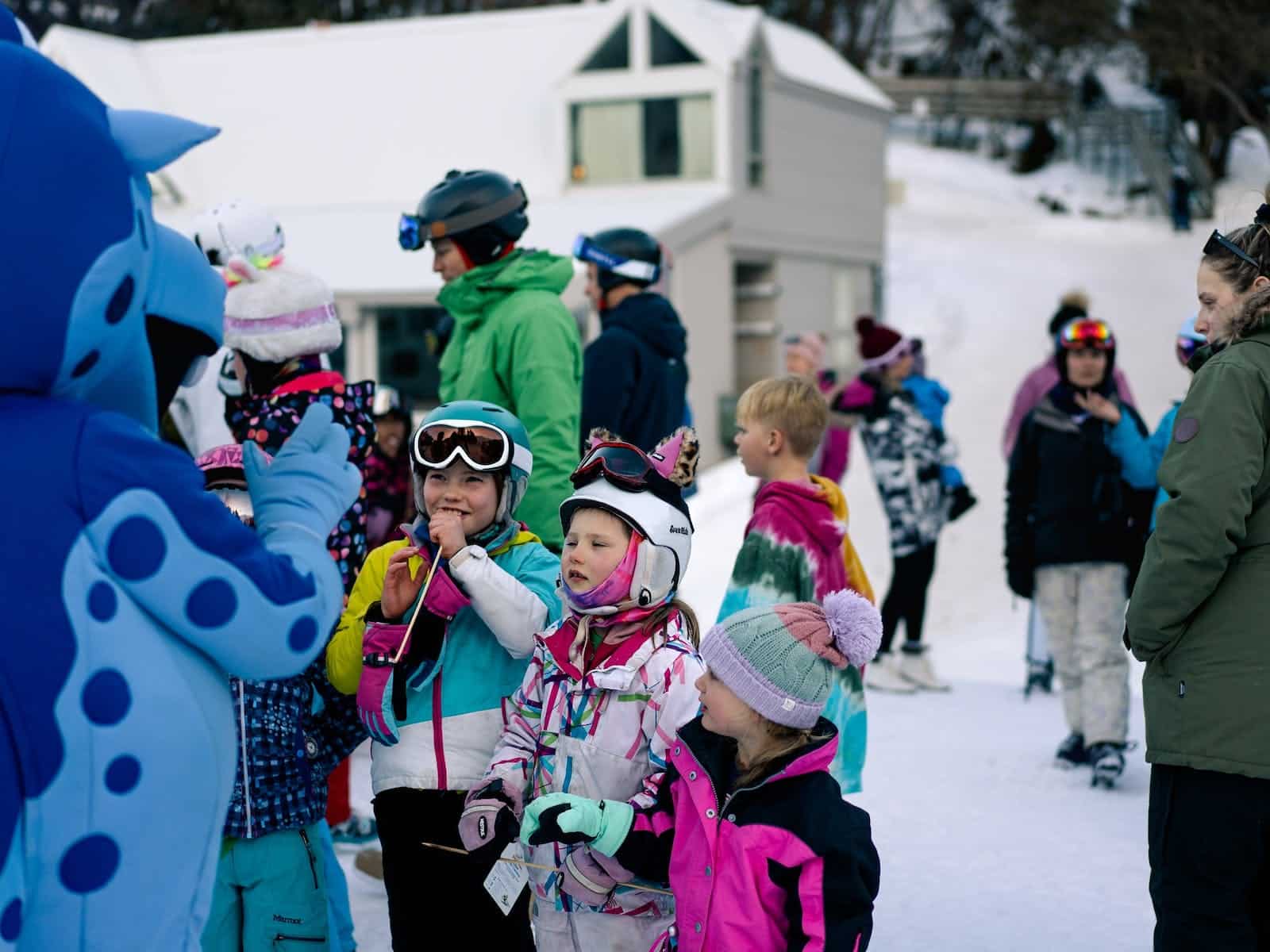 Head to the Falls Creek Twilight Tuesday's for weekly activities and fun. Twilight Tuesdays taking place every Tuesday through July and August (weather permitting).
Join in at the Village Bowl every week from 3:30 to 5:30pm for the 'Street Party', with activities for kids and adults alike. There will be fire pits, marshmallows, games and music – it is also the best place to get all the info on what is on this week at Falls Creek.
Pete the Snowdragon may event make an appearance, often 4:30 to 5:00pm. Pete loves Twilight Tuesdays and is always up for a boogie and a selfie with the kids.
15 Aug 2022 03:30:00 05:30:00
16 Aug 2022 03:30:00 05:30:00
17 Aug 2022 03:30:00 05:30:00
18 Aug 2022 03:30:00 05:30:00
19 Aug 2022 03:30:00 05:30:00
20 Aug 2022 03:30:00 05:30:00
21 Aug 2022 03:30:00 05:30:00
22 Aug 2022 03:30:00 05:30:00
23 Aug 2022 03:30:00 05:30:00
24 Aug 2022 03:30:00 05:30:00
25 Aug 2022 03:30:00 05:30:00
26 Aug 2022 03:30:00 05:30:00
27 Aug 2022 03:30:00 05:30:00
28 Aug 2022 03:30:00 05:30:00
29 Aug 2022 03:30:00 05:30:00
30 Aug 2022 03:30:00 05:30:00
31 Aug 2022
1 Sep 2022
2 Sep 2022
3 Sep 2022
4 Sep 2022
5 Sep 2022
6 Sep 2022
7 Sep 2022
8 Sep 2022
9 Sep 2022
10 Sep 2022
11 Sep 2022
12 Sep 2022
13 Sep 2022
14 Sep 2022
15 Sep 2022
16 Sep 2022
17 Sep 2022
18 Sep 2022
19 Sep 2022
20 Sep 2022
21 Sep 2022
22 Sep 2022
23 Sep 2022
24 Sep 2022
25 Sep 2022
26 Sep 2022
27 Sep 2022
ID: 5952f0c2809d93022c73da42