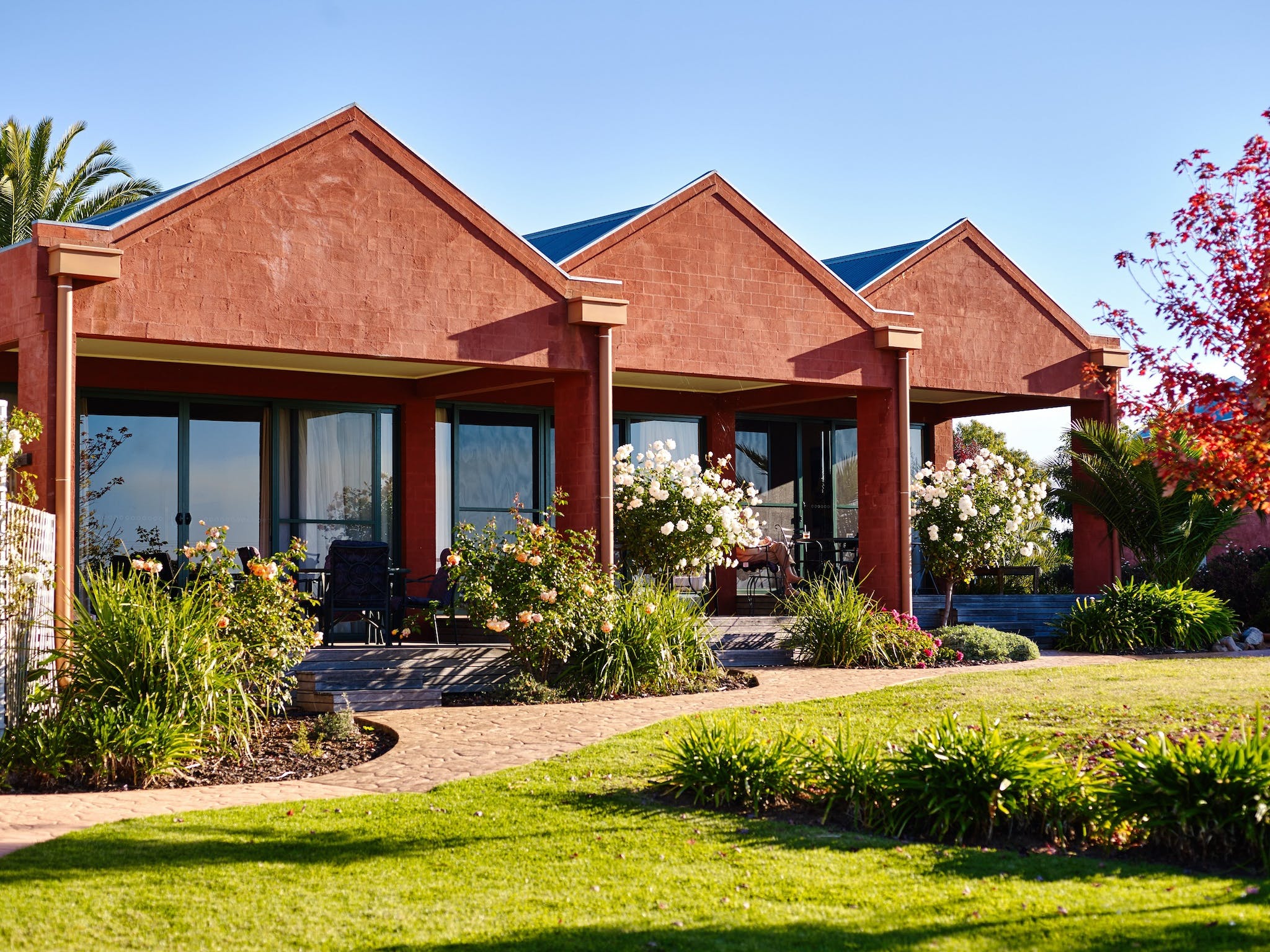 Tuileries restaurant and accommodation is contemporary in style and is located in the heart of Rutherglen. The majority of rooms overlook a working vineyard and the ambiance is one of relaxation.
The restaurant is well respected and offers sophisticated dining combined with country hospitality. The menu offers modern Australian cuisine with strong regional influences. The wine list is extensive and offers the very 'best of the best' from the Rutherglen winemakers and also has a great selection of local boutique beers.
Open for lunch Tuesday – Sunday 12pm – 2pm.
Open for dinner Monday – Saturday from 6:00pm.
The boutique accommodation offers the privacy of a motel but the services of a luxury hotel. The sixteen guest rooms are spacious and immaculate with king beds and verandas facing the vineyards or olive grove. Located at the bottom end of the Main Street, it is only a five minute, flat walk into the centre of town.
The function room is located in the old cellars and is perfect for a small function of 30 people or a large dinner of up to 140.
The conference room has been purposely designed for today's meetings and seminars.
Services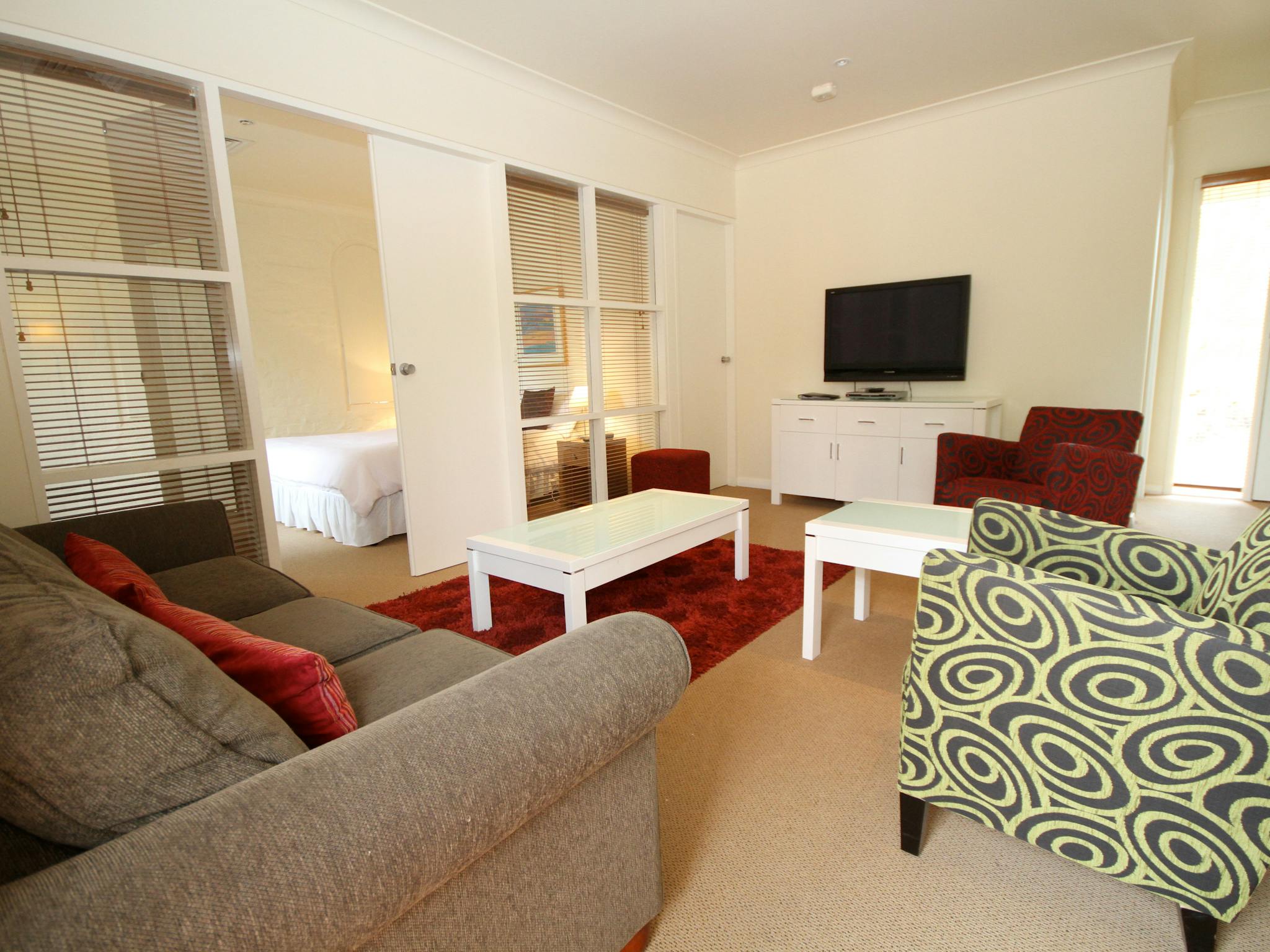 Olive Mews Units
The four Olive Mews Units are located on the historic old Bonded Liquor Store which was built around the turn of the century. This lovely old building was converted into comfortable two bedroom units, ideal for up to four guests.
Rooms six and nine feature a king bed in one room and a double bed in another. Room seven features a king bed in a screened off area and two king singles in a separate room. The bathroom is equipped with the essentials for the handicapped and elderly.
Room eight features a king bed and two king singles in separate rooms.
All the units have a bath spa, lounge room, microwave, sink and fridge.
Air Conditioning
24 Hour Reception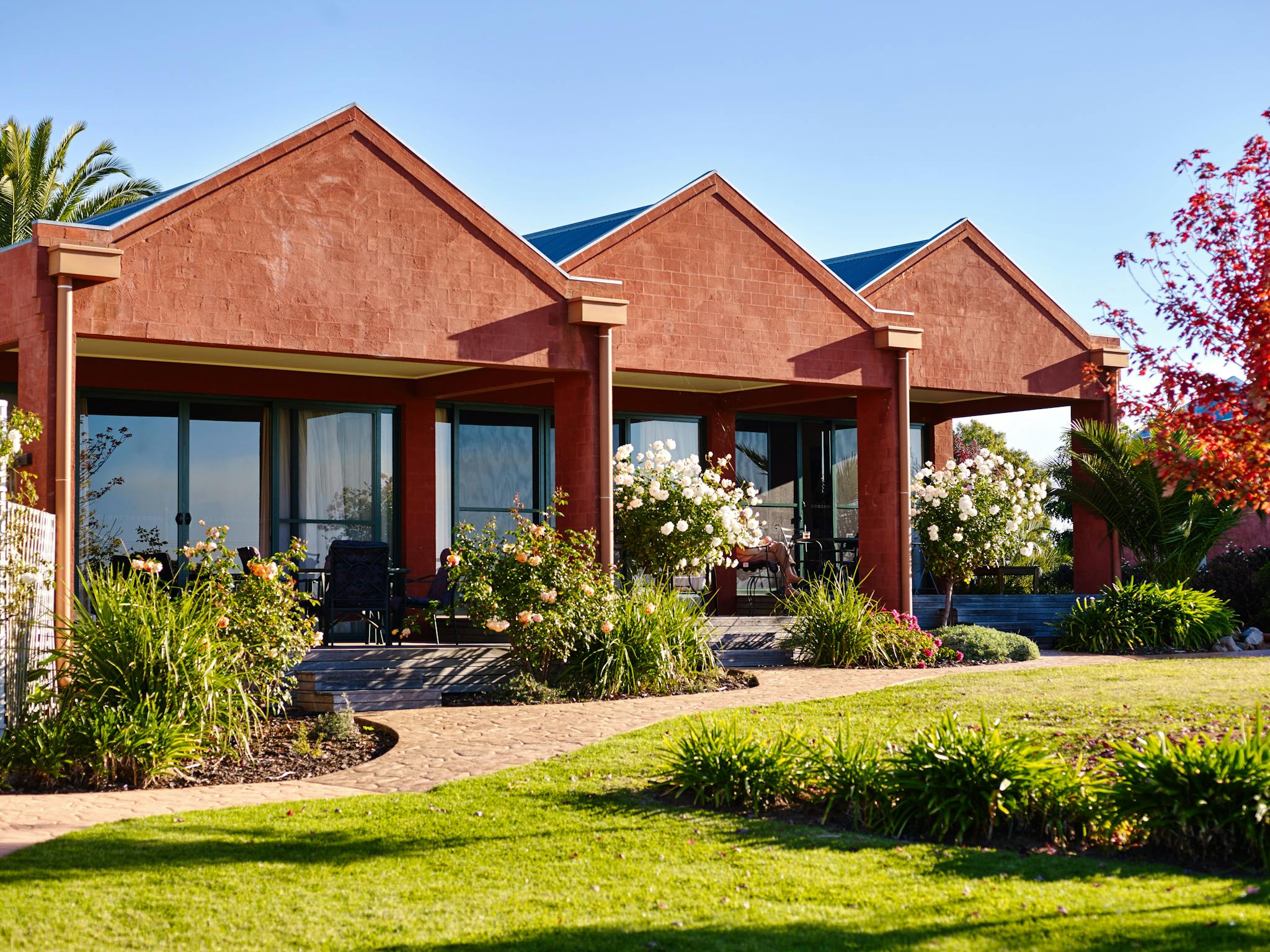 King Vineyard Rooms
Stylish rooms with fabulous decks overlooking the vineyard.
The rooms offer the privacy of a motel but showcase a four-star boutique hotel. The rooms feature a king bed (or queen), corner spa, room service, television, DVD player, Wi-Fi internet and more.
ID: 56b25a71aeeeaaf773ced26a