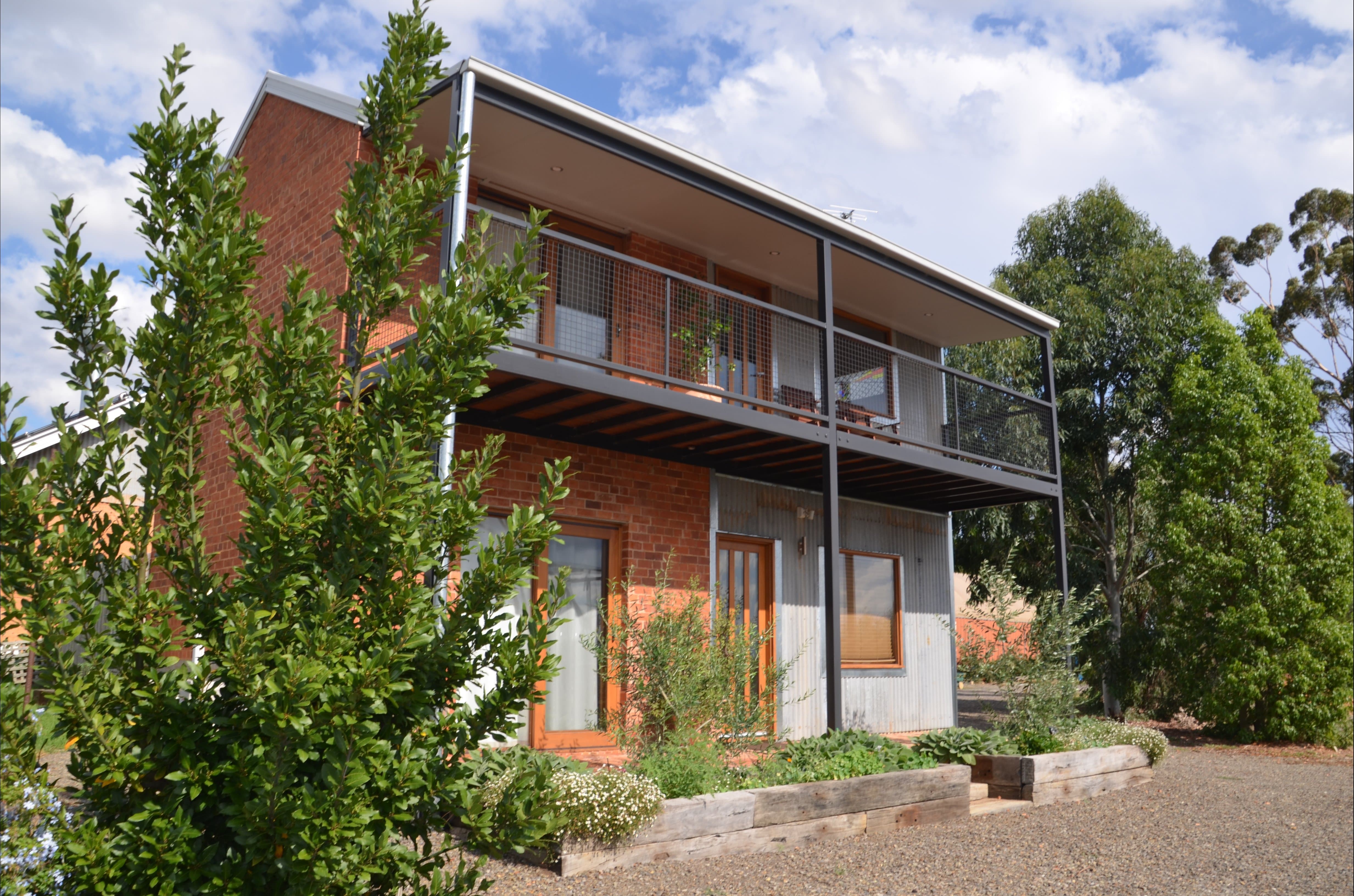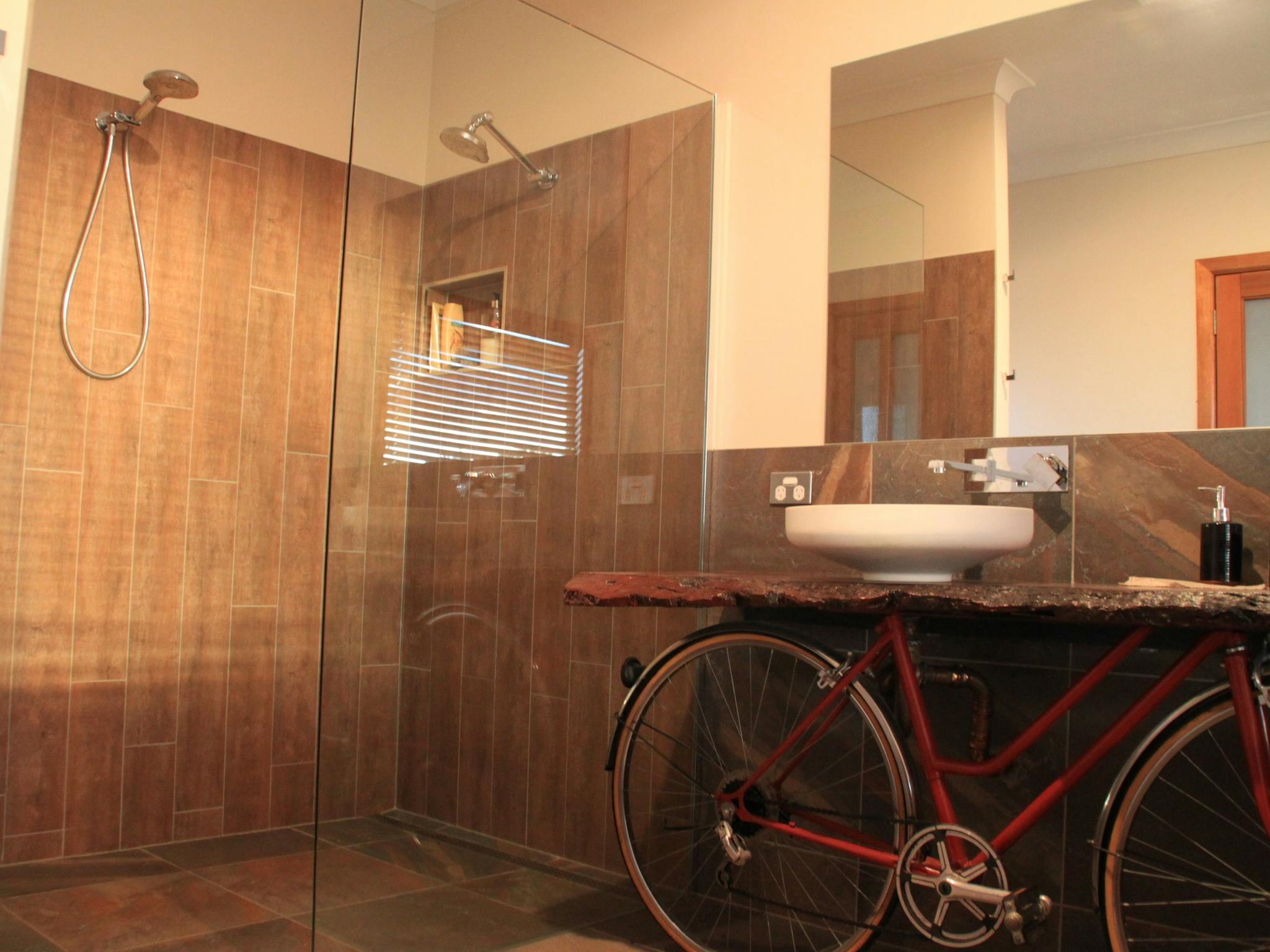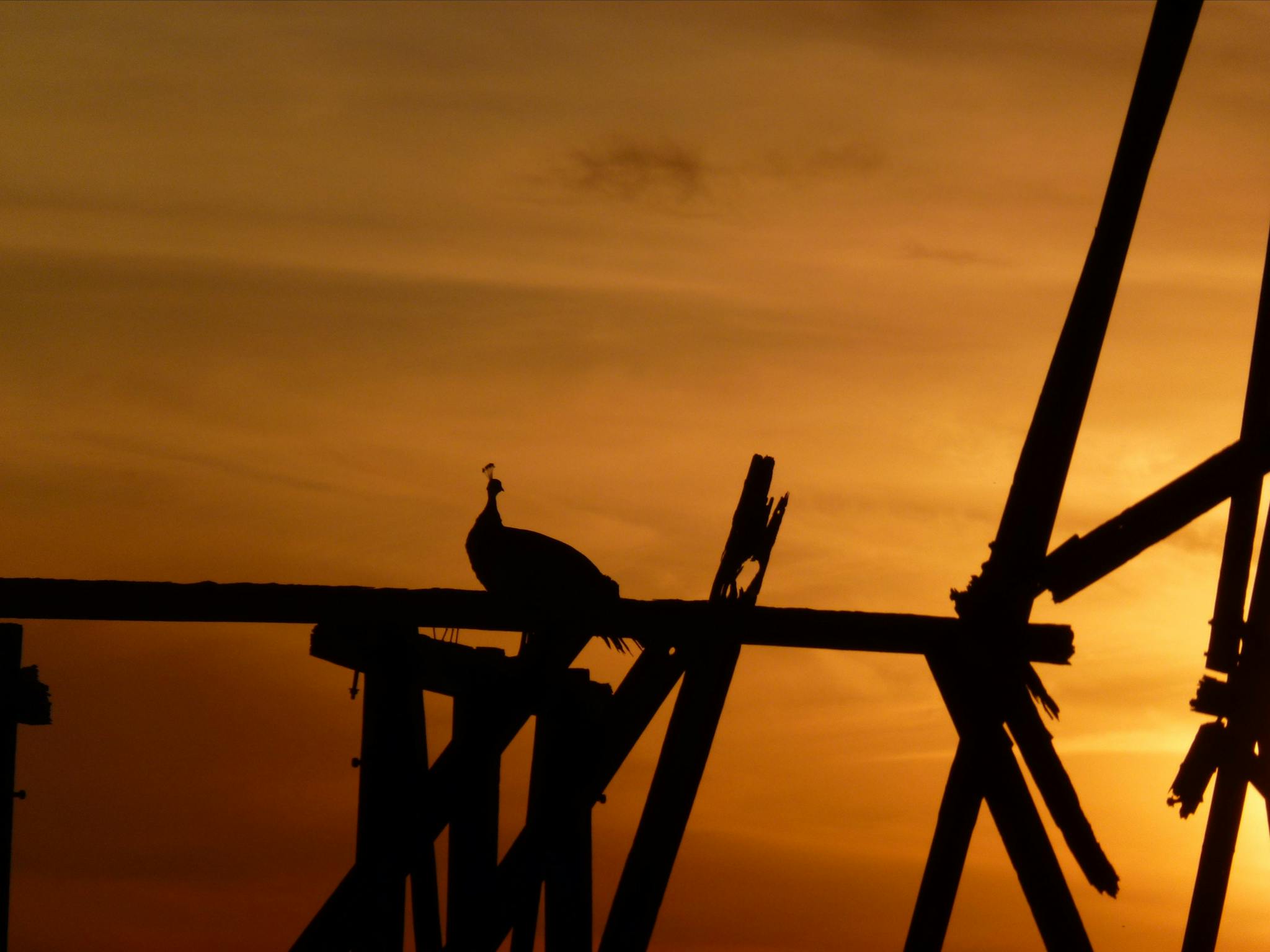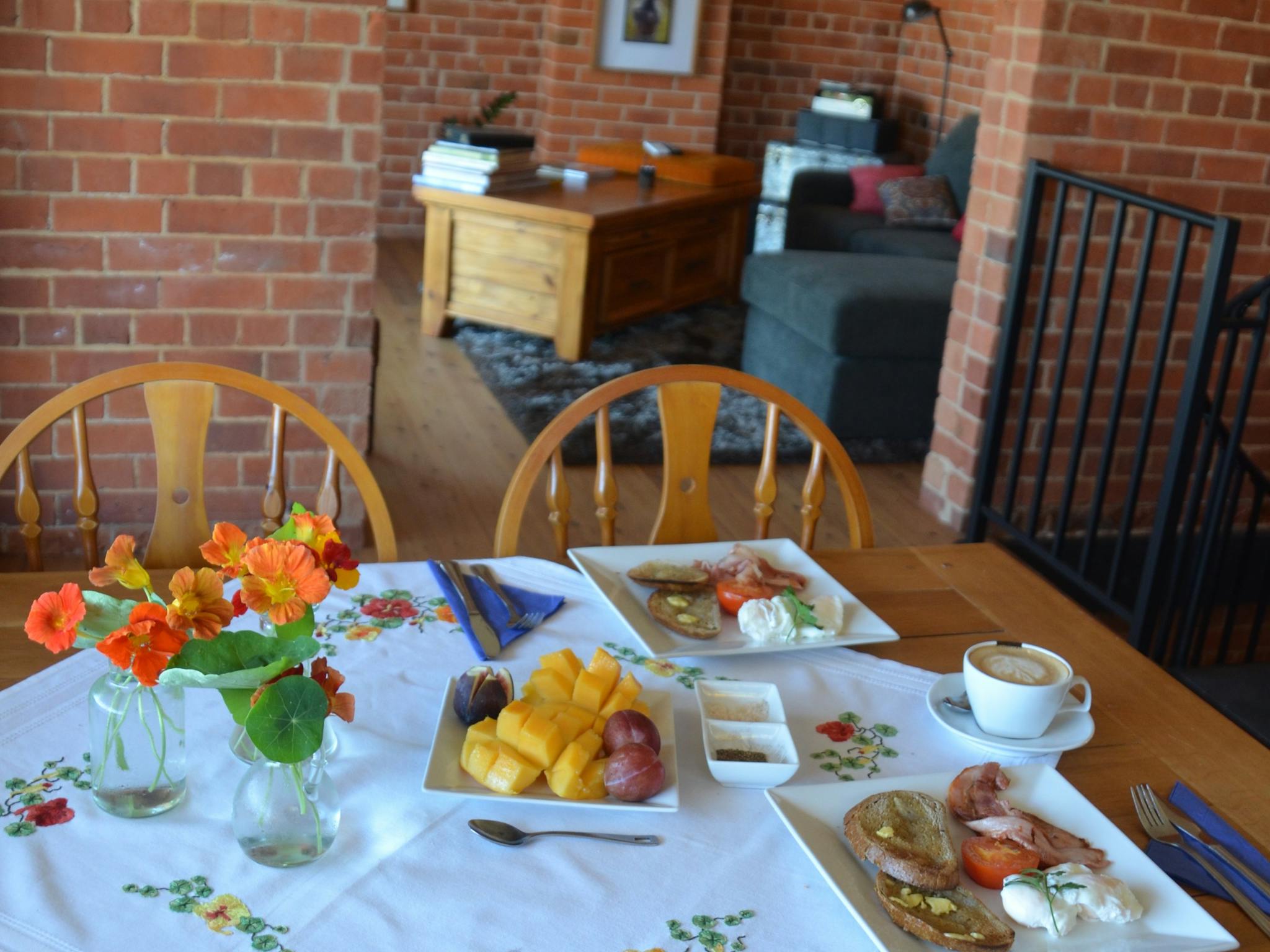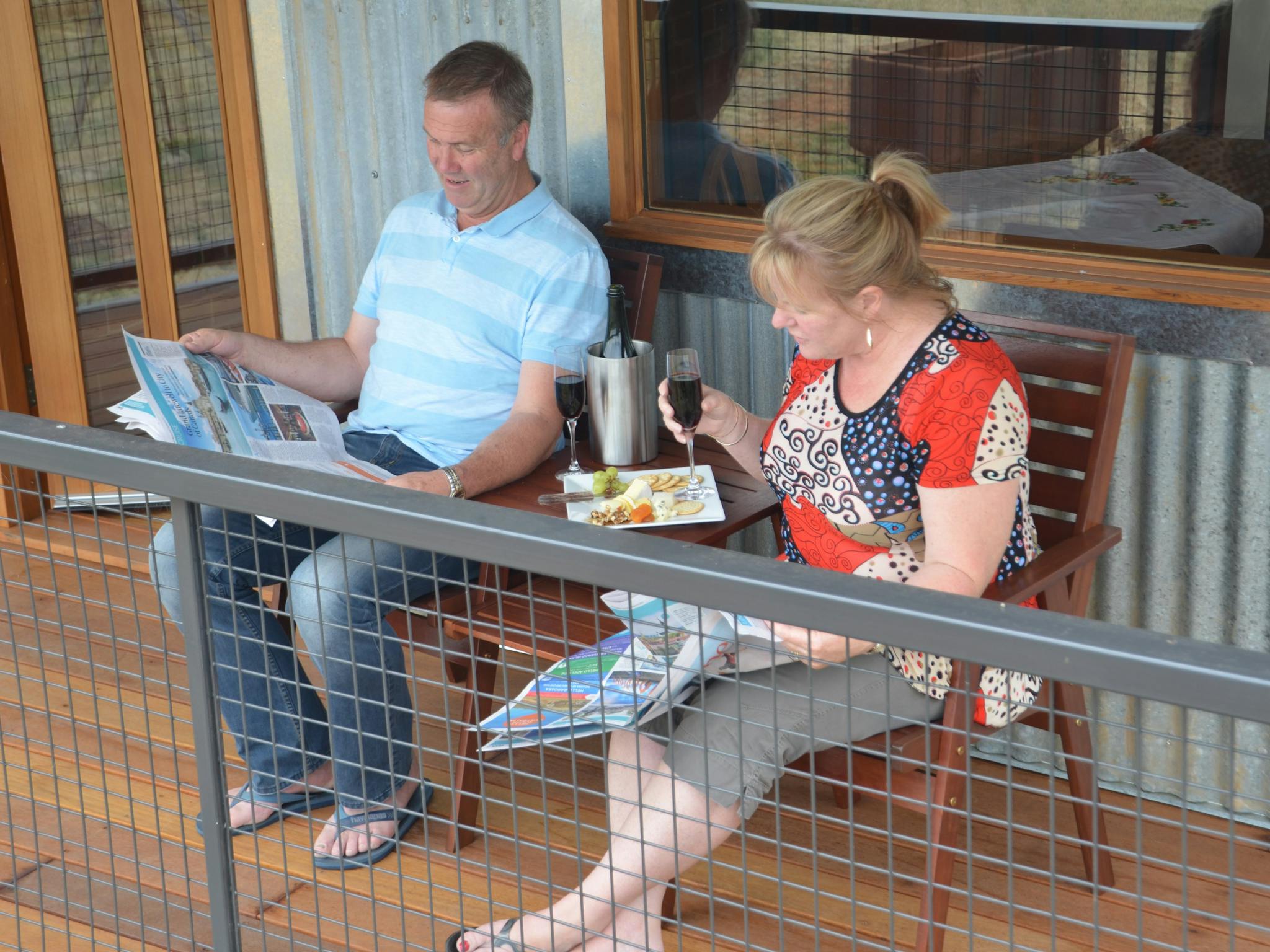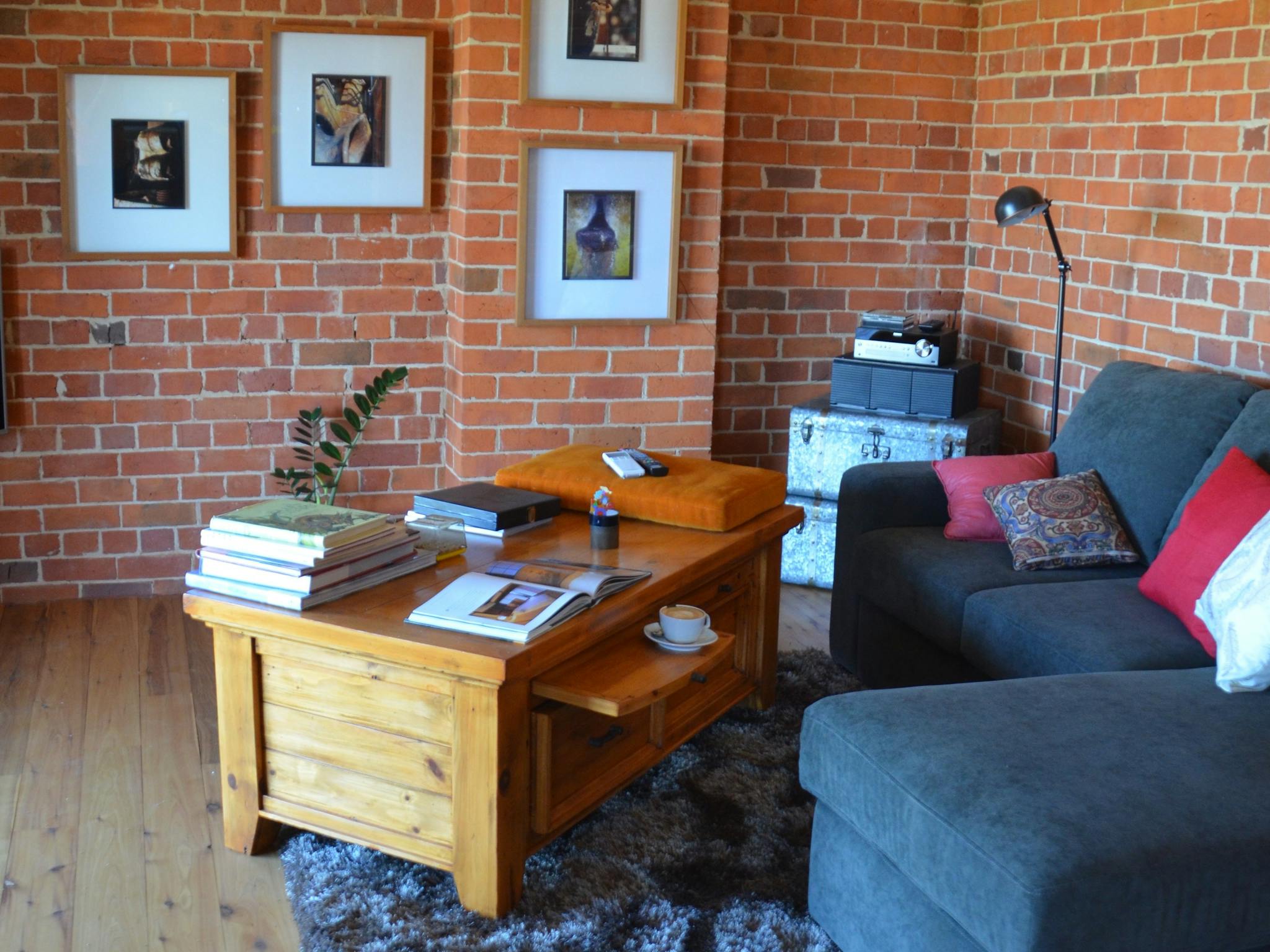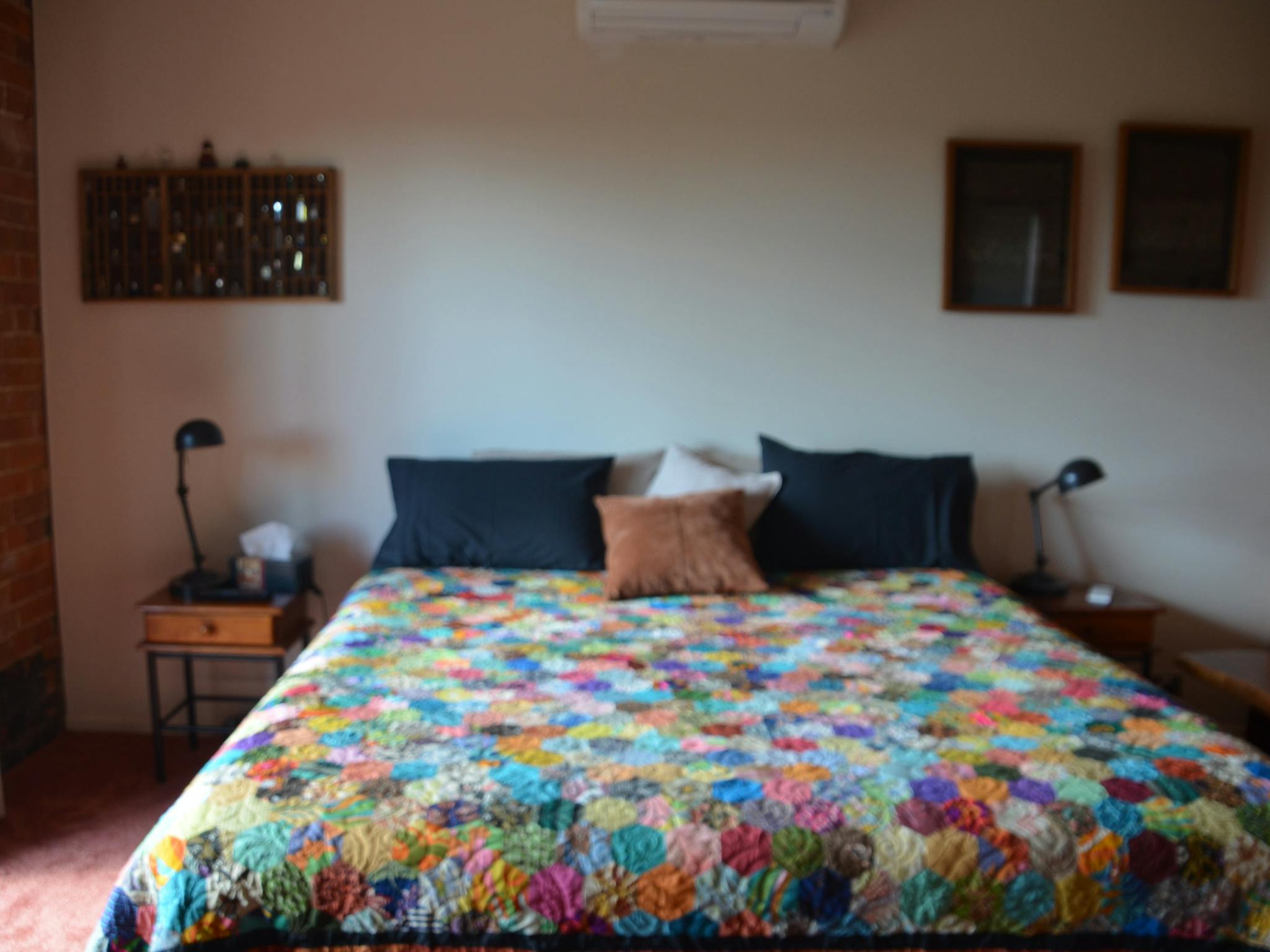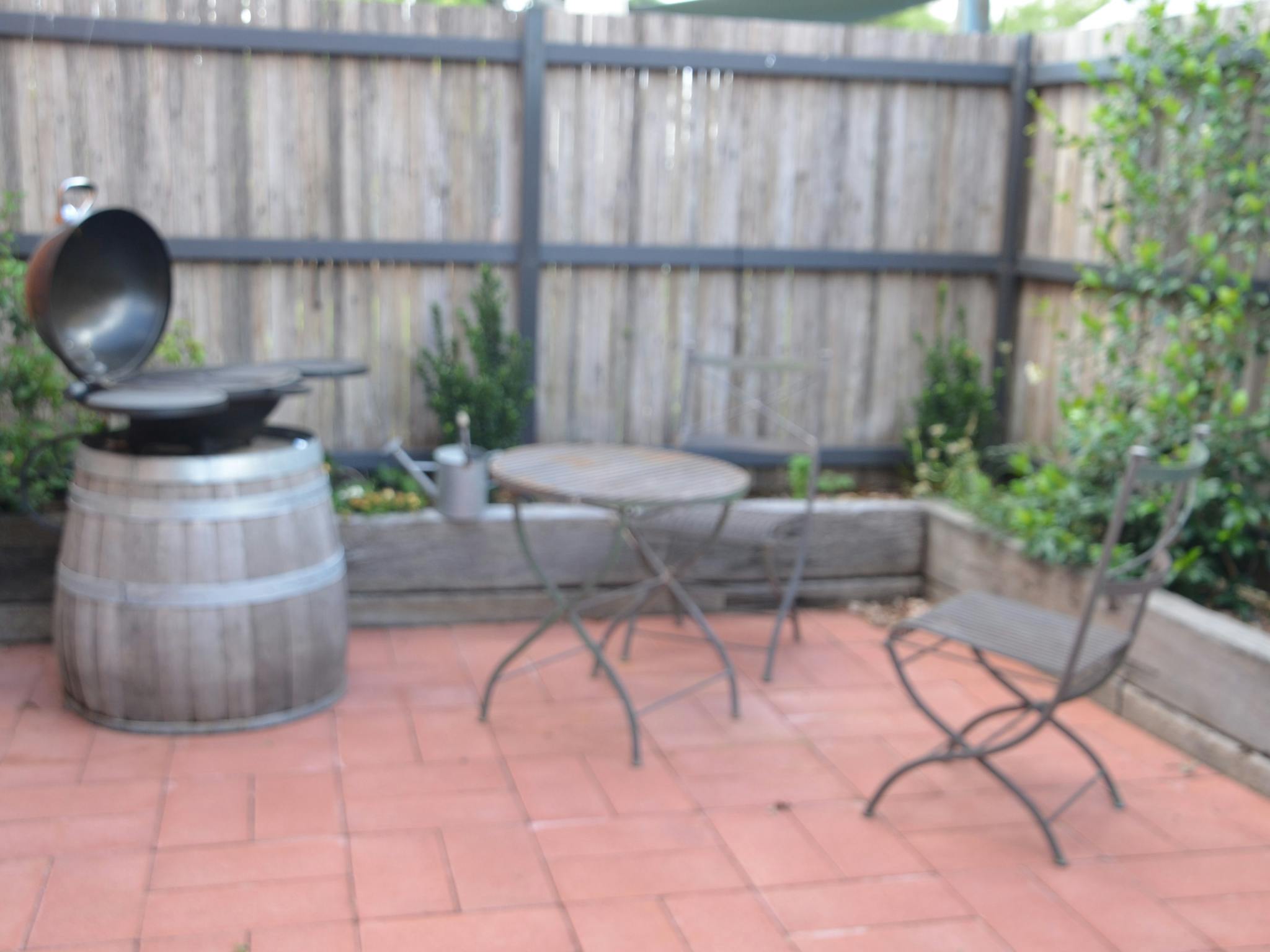 The Wicked Villa is a free-standing, self contained luxury accommodation designed for two adults intent on indulgence.
They supply a cheese platter on arrival, a fridge loaded with goodies for breakfasts, quality linen, home made olive oil soap and a setting for relaxation.
The 100 year old Still House has been re-purposed and renovated, with a vast bedroom and gorgeous bathroom downstairs. The huge bath invites a long leisurely soak, before sinking into the king size bed. The spiral staircase leads up to a full kitchen and a lounging area.
With sweeping views down across the Olive Grove, the upstairs balcony offers stunning sunsets, marvellous morning mist and copious cloud watching.
A private courtyard on the eastern side has a barbecue and a cool spot on hot summer afternoons.
The Rutherglen – Corowa leg of The Rail Trail runs along the bottom of the Olive Grove allows an easy stroll into town to take advantage of local restaurants or to cycle if that is your style.
The Wicked Villa is designed for privacy, pleasure and pampering.
Services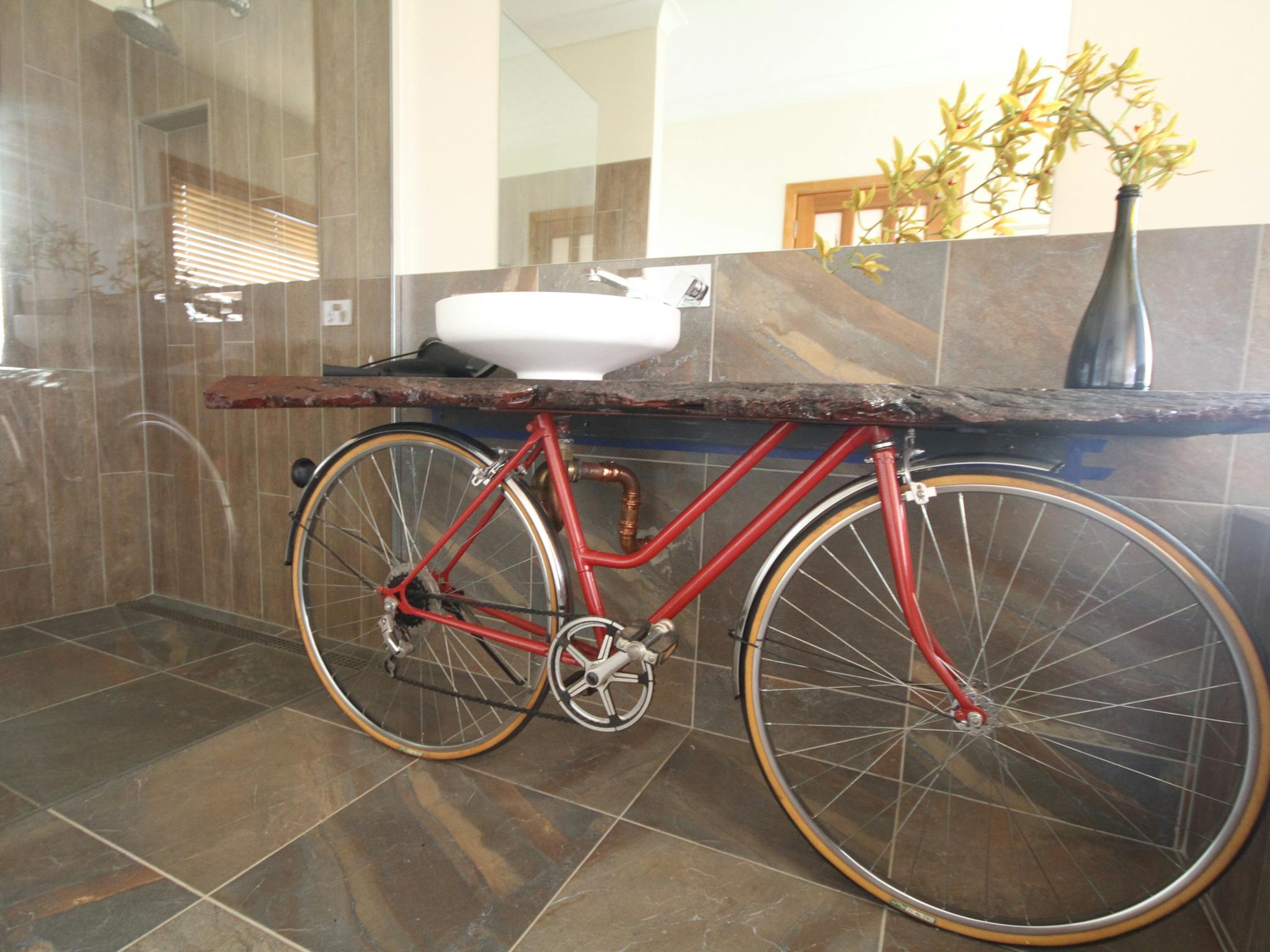 The Wicked Villa
The king sized bed allows room to waltz into the bathroom. Quality linen.
Large double sliding doors allow the room to be flooded with light with a view across the Olive Grove. Another door leads to a private courtyard. Enjoy a morning coffee or relax in the late evening.
Upstairs is the kitchen including pod coffee and a fridge with gourmet bits and pieces. Relax and enjoy such indulgence.
ID: 56b256a4d5f1565045d9ae01