Take it Outside Marysville – Music in the Park
Burrengeen Park ,Murchison Street Marysville 3779 MAP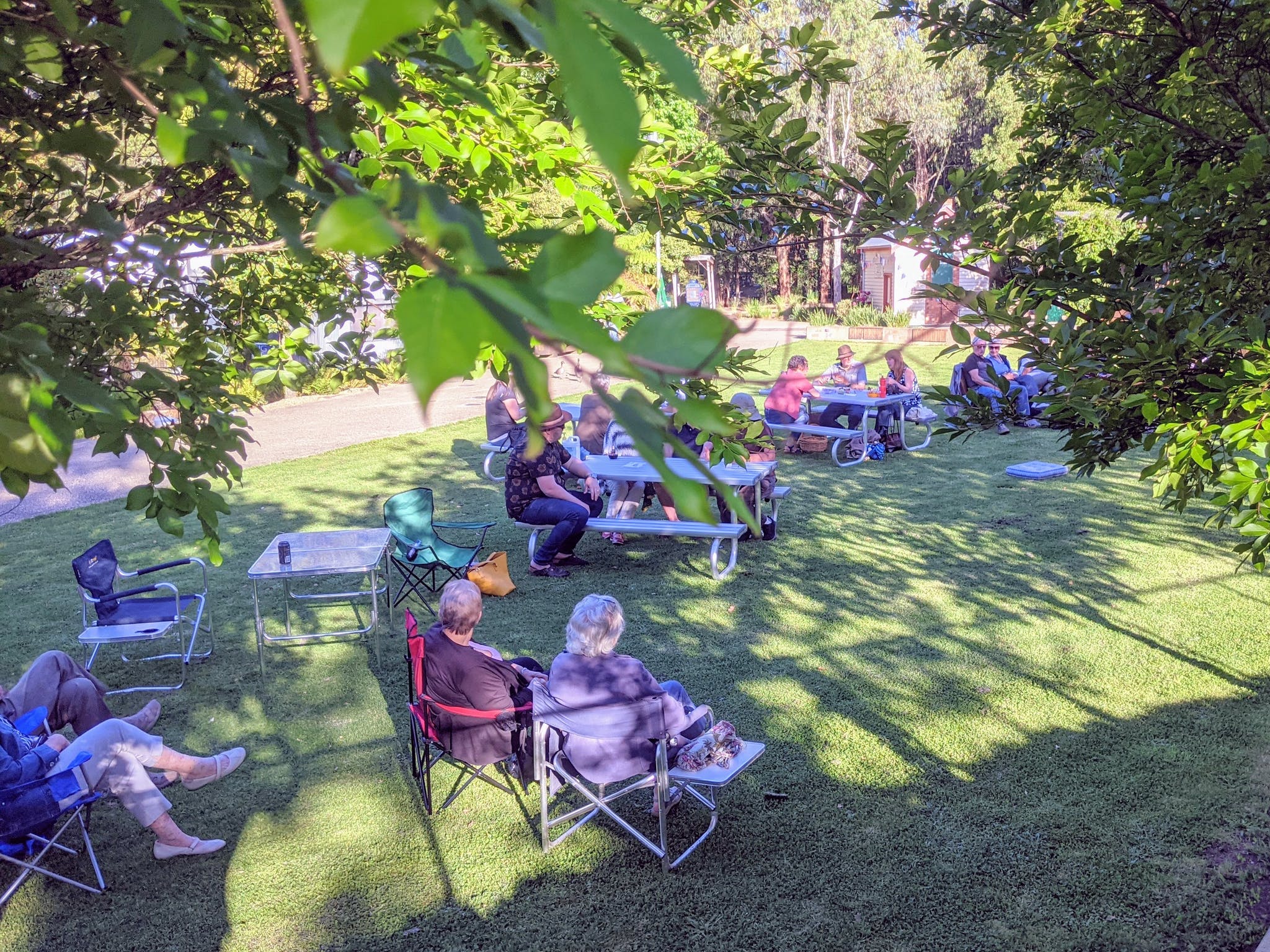 Live Music – Every Thursday evening in Burrengeen Park, right next to MiRa, Marysville. Filling the air with music and making a space for everyone to enjoy, outside. Whether you're passing by, having an impromptu family gathering, or meeting a group of friends.
Why not arrange to meet a few neighbours and enjoy a picnic take away dinner one Thursday?
With some restrictions still in place, they are only able to provide the music. You will need to do the rest. That means, bring along your own picnic/family/rugs/chairs and keep a safe space between your group and others. Check in every time and sanitise.
21 Oct 2021 17:30 20:00
28 Oct 2021 17:30 20:00
4 Nov 2021 17:30 20:00
11 Nov 2021 17:30 20:00
18 Nov 2021 17:30 20:00
25 Nov 2021 17:30 20:00
2 Dec 2021 17:30 20:00
9 Dec 2021 17:30 20:00
16 Dec 2021 17:30 20:00
23 Dec 2021 17:30 20:00
30 Dec 2021 17:30 20:00
6 Jan 2022 17:30 20:00
13 Jan 2022 17:30 20:00
20 Jan 2022 17:30 20:00
27 Jan 2022 17:30 20:00
3 Feb 2022 17:30 20:00
10 Feb 2022 17:30 20:00
17 Feb 2022 17:30 20:00
24 Feb 2022 17:30 20:00
ID: 5fd95cde662fa78069c3b458