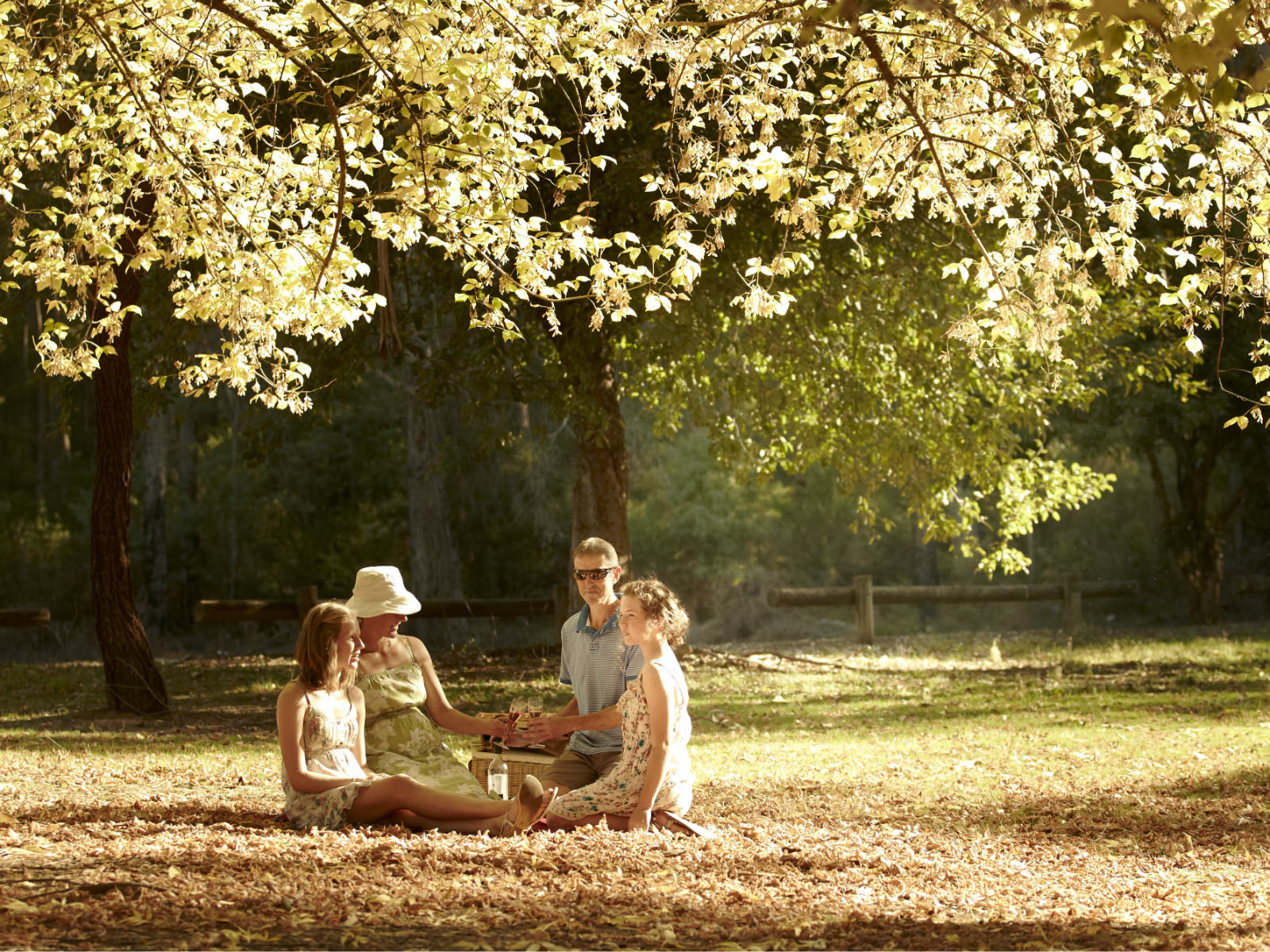 Discover farmgates, delicatessens, providores, food stores, markets and wineries – filling your car boot or basket with goodies for that ultimate picnic! We think the following spots make for that perfect spread:
 On the grassed lawns at the Milawa Cheese Factory it's the perfect spot to relax,
 By the river redgums on the Ovens River at Pioneer  Bridges in Everton
 Lake William Hovell, only a short drive from Cheshunt
 Surrounded by nature in a canyon like setting at Pardise Falls
 By the pristine waters at Lake Cobbler (*four wheel drive access only)
 Stop by the Oxley playground just across from the Oxley Pantry – with shade, lush lawns, play equipment and tables its a great family picnic pit stop.
A destination overflowing with abundant fresh produce, you'll discover road side stalls and farmgate sales as you meander through the valley. Don't forget to stock up on produce to take home and share with friends and family.