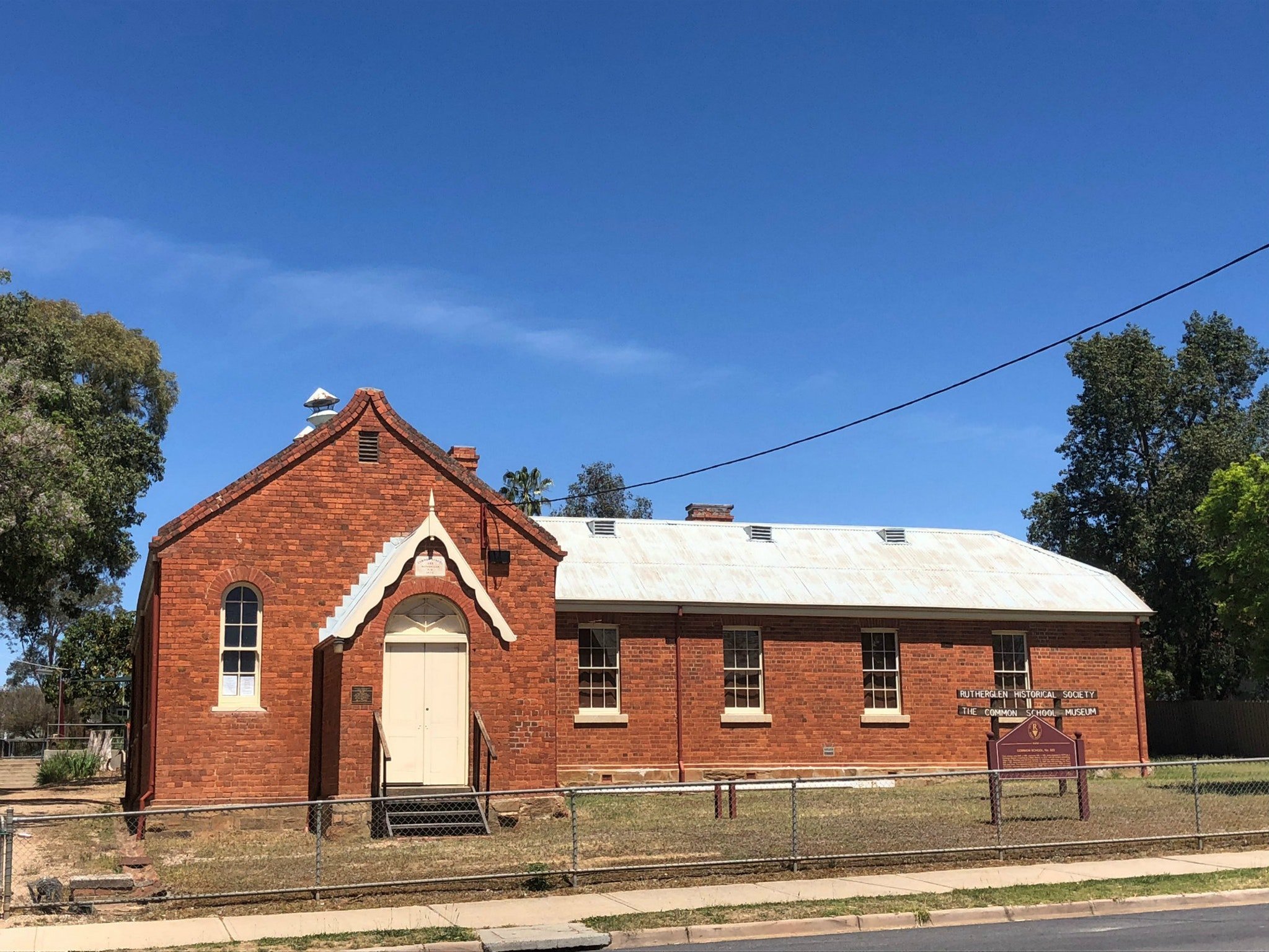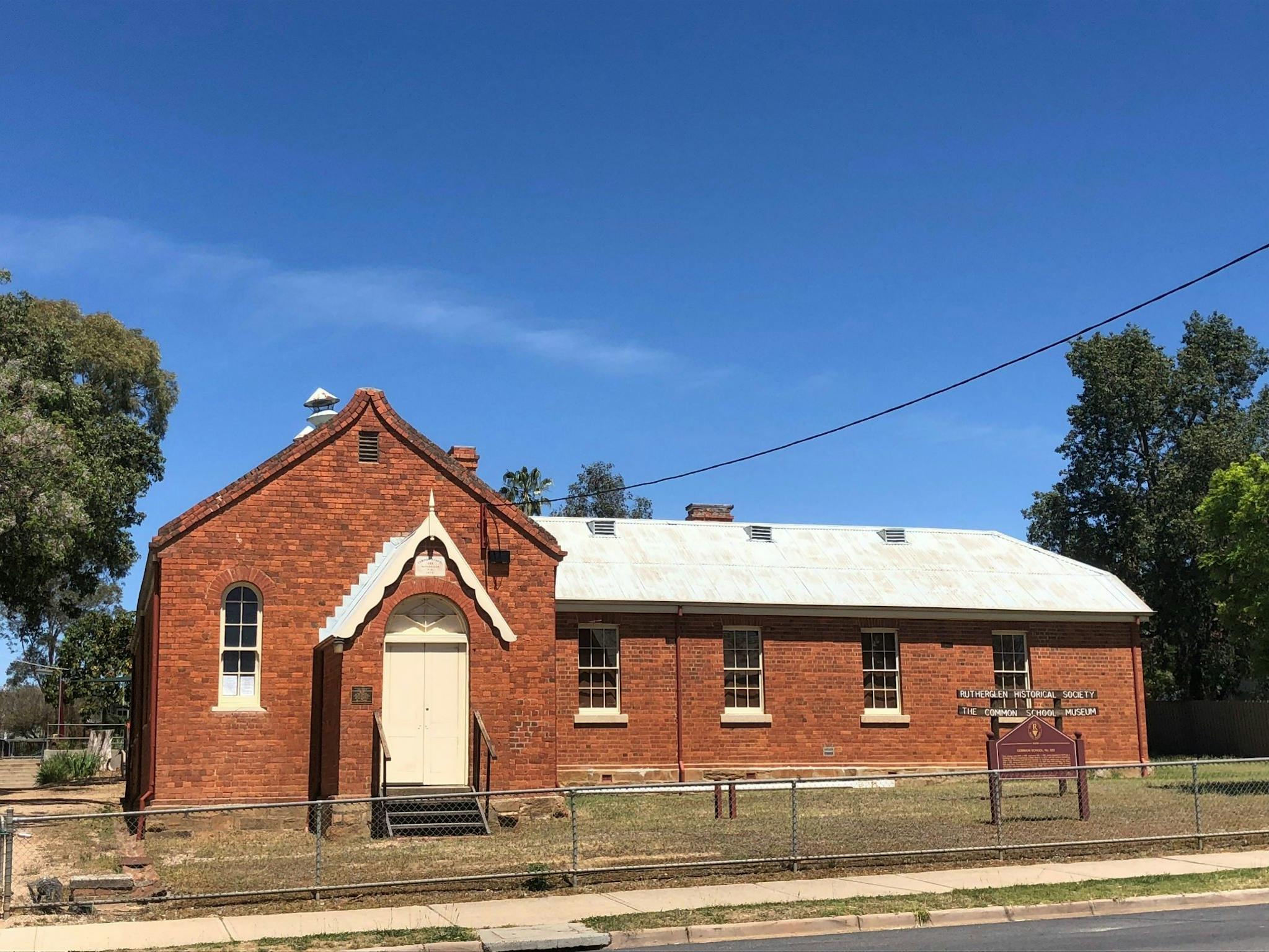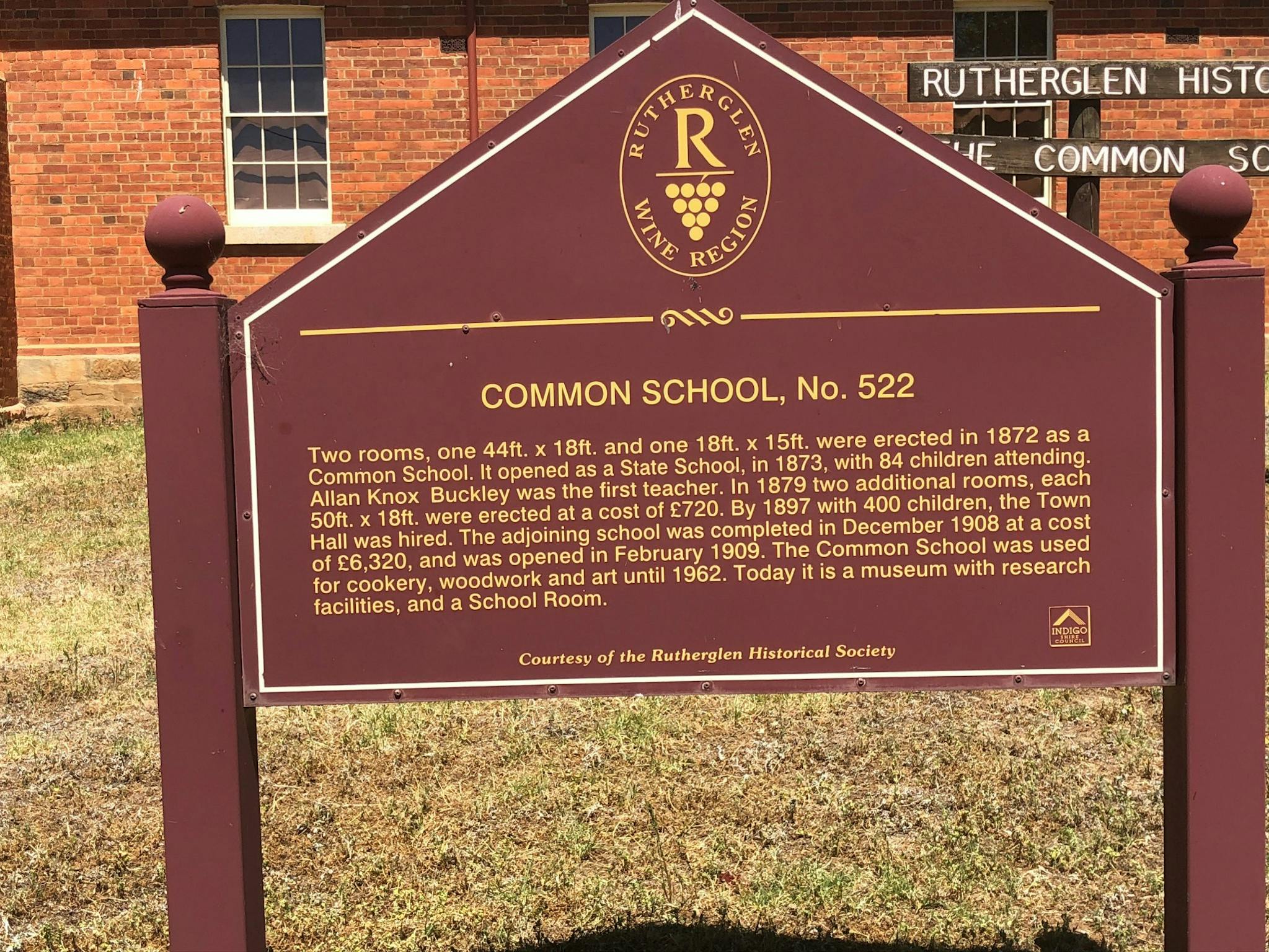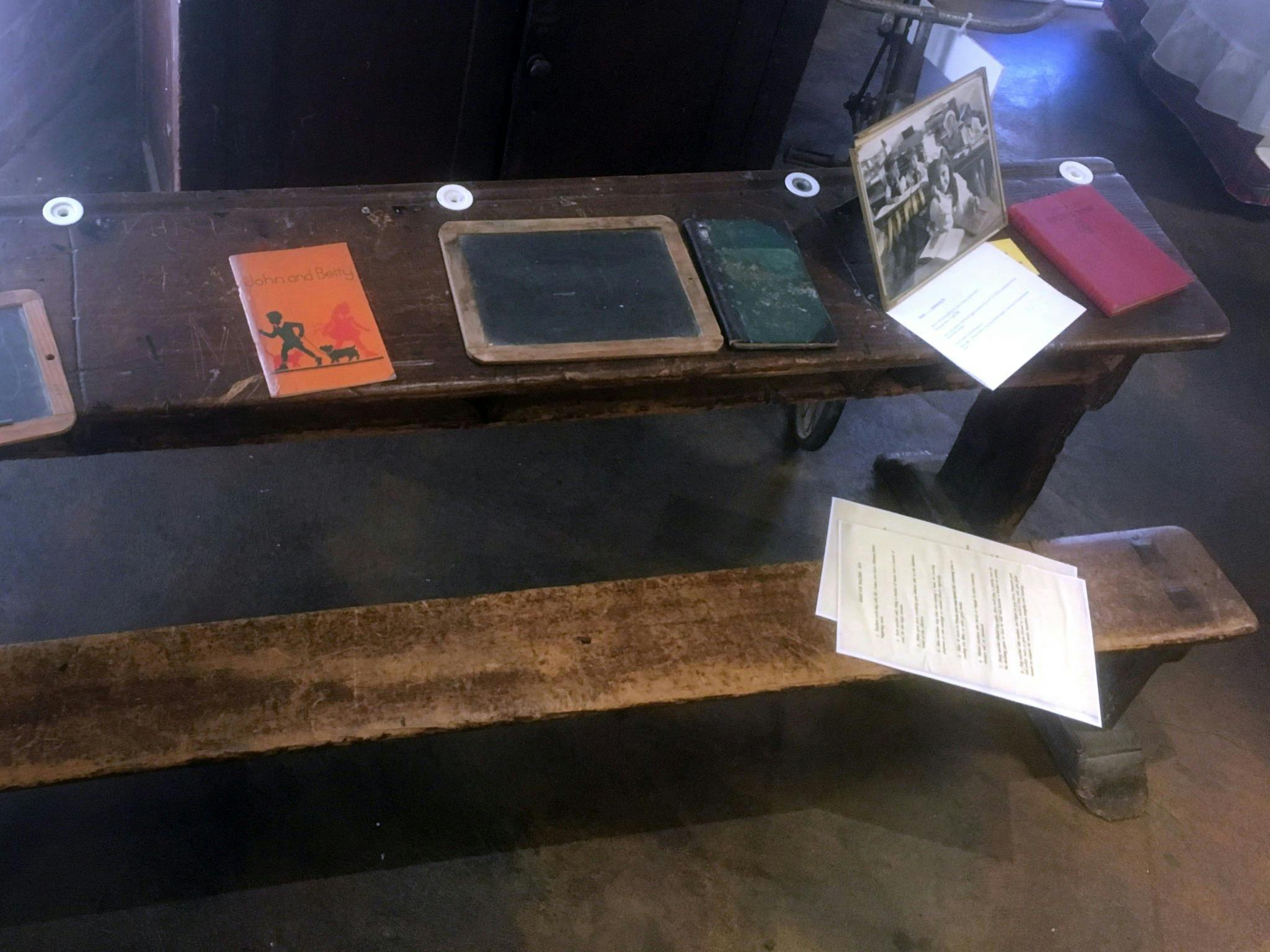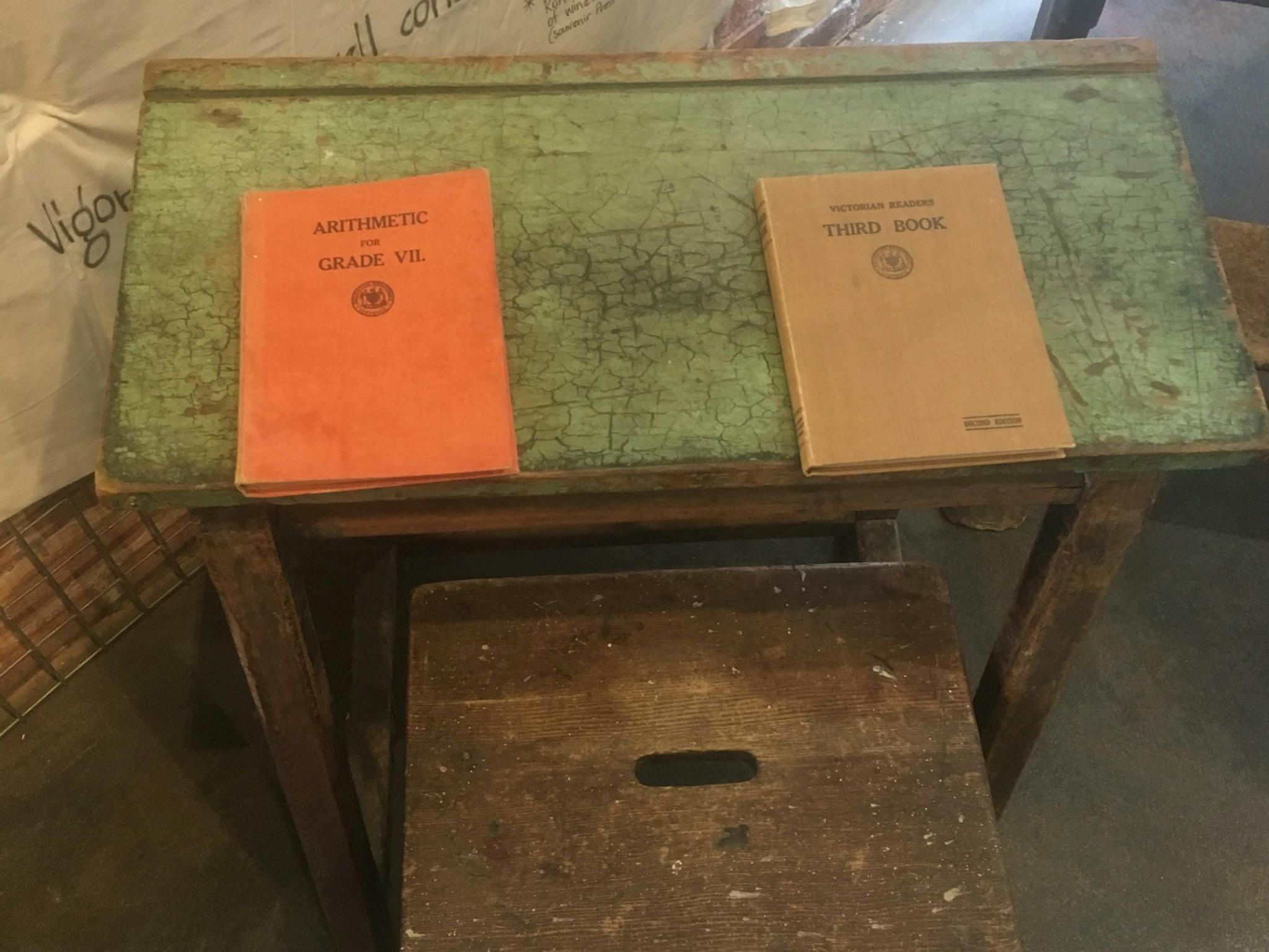 The Rutherglen Common School Museum was built in 1872, it was Rutherglen's original school.
The Common School Museum currently houses a fascinating collection of historical artifacts from Rutherglen and surrounds. Farming implements, wine paraphernalia, mining equipment, early photographs and a perfectly re-created period schoolroom are just a few of the highlights.
Groups can be catered for at any time by appointment.
ID: 5a8f45f802d7cfbd625ab23a