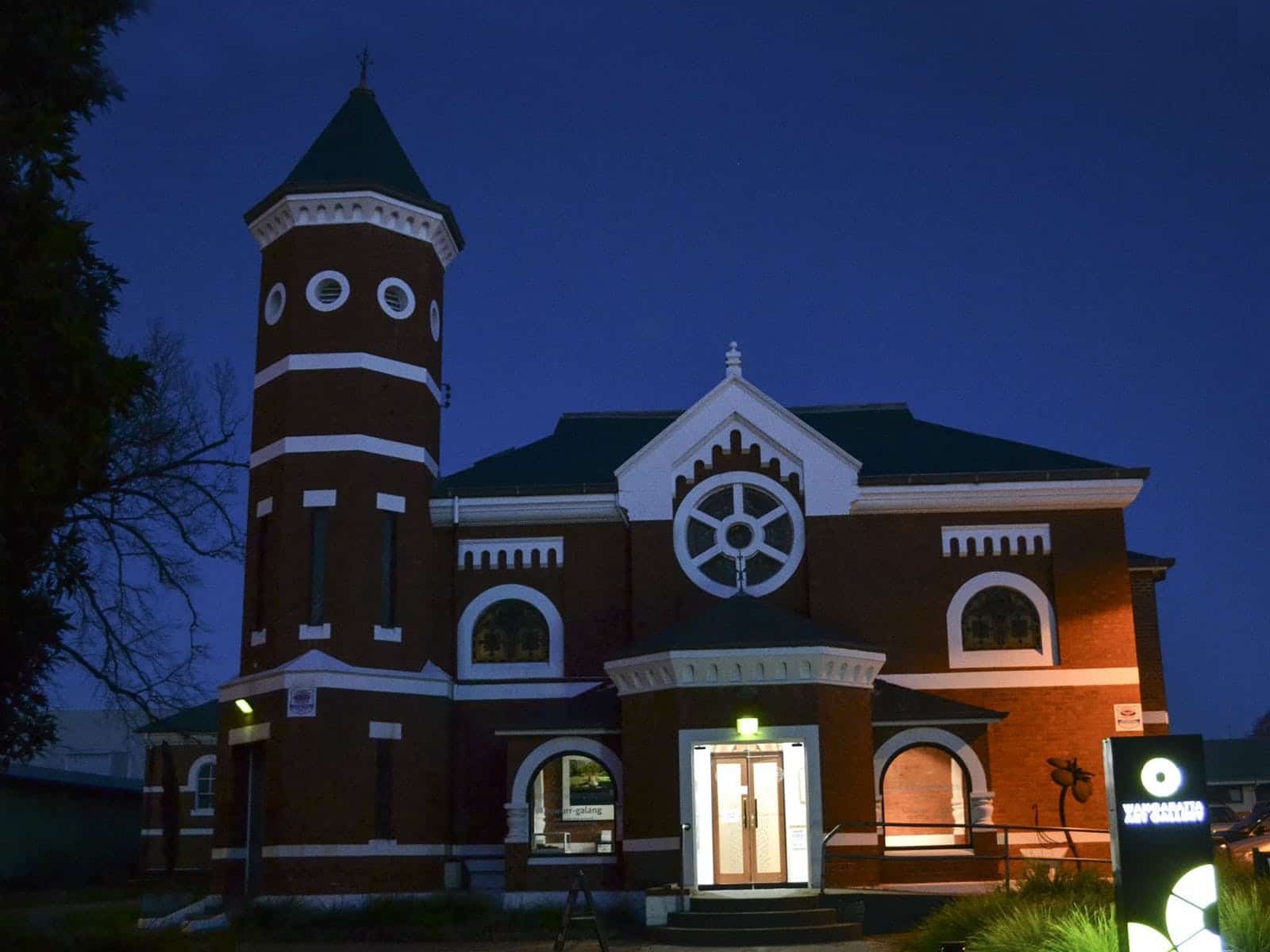 [ error getting the field, possibly not existing on this postid: 211735 ]
Petite has become a highlight of Wangaratta Art Gallery's program and 2022 marks the twelfth anniversary since the inaugural exhibition.
This exhibition presents the foremost small-scale contemporary textile artworks from practicing contemporary practitioners.
Exploration of a diverse range of techniques and ideas, from colour, texture, and decoration to social, political, and environmental issues – assuring textiles' place in the realm of the visual arts.
Wangaratta has a long and prominent history of textiles, both in manufacturing and as a craft form. Wangaratta Art Gallery builds upon this unique tradition through the presentation of not only the biennial Wangaratta Contemporary Textile Award but also the Petite Miniature Textiles, continuing to recognise the high calibre practice of Australian artists.
4 Jul 2022 10:00:00 16:00:00
5 Jul 2022 10:00:00 16:00:00
6 Jul 2022 10:00:00 16:00:00
7 Jul 2022 10:00:00 16:00:00
8 Jul 2022 10:00:00 16:00:00
9 Jul 2022 10:00:00 16:00:00
10 Jul 2022 10:00:00 16:00:00
11 Jul 2022 10:00:00 16:00:00
12 Jul 2022 10:00:00 16:00:00
13 Jul 2022 10:00:00 16:00:00
14 Jul 2022 10:00:00 16:00:00
15 Jul 2022 10:00:00 16:00:00
16 Jul 2022 10:00:00 16:00:00
17 Jul 2022 10:00:00 16:00:00
18 Jul 2022 10:00:00 16:00:00
19 Jul 2022 10:00:00 16:00:00
20 Jul 2022 10:00:00 16:00:00
21 Jul 2022 10:00:00 16:00:00
22 Jul 2022 10:00:00 16:00:00
23 Jul 2022 10:00:00 16:00:00
24 Jul 2022 10:00:00 16:00:00
25 Jul 2022 10:00:00 16:00:00
26 Jul 2022 10:00:00 16:00:00
27 Jul 2022 10:00:00 16:00:00
28 Jul 2022 10:00:00 16:00:00
29 Jul 2022 10:00:00 16:00:00
30 Jul 2022 10:00:00 16:00:00
31 Jul 2022 10:00:00 16:00:00
1 Aug 2022 10:00:00 16:00:00
2 Aug 2022 10:00:00 16:00:00
3 Aug 2022 10:00:00 16:00:00
4 Aug 2022 10:00:00 16:00:00
5 Aug 2022 10:00:00 16:00:00
6 Aug 2022 10:00:00 16:00:00
7 Aug 2022 10:00:00 16:00:00
8 Aug 2022 10:00:00 16:00:00
9 Aug 2022 10:00:00 16:00:00
10 Aug 2022 10:00:00 16:00:00
11 Aug 2022 10:00:00 16:00:00
12 Aug 2022 10:00:00 16:00:00
13 Aug 2022 10:00:00 16:00:00
14 Aug 2022 10:00:00 16:00:00
ID: 62955a541a24e9a2432fc157