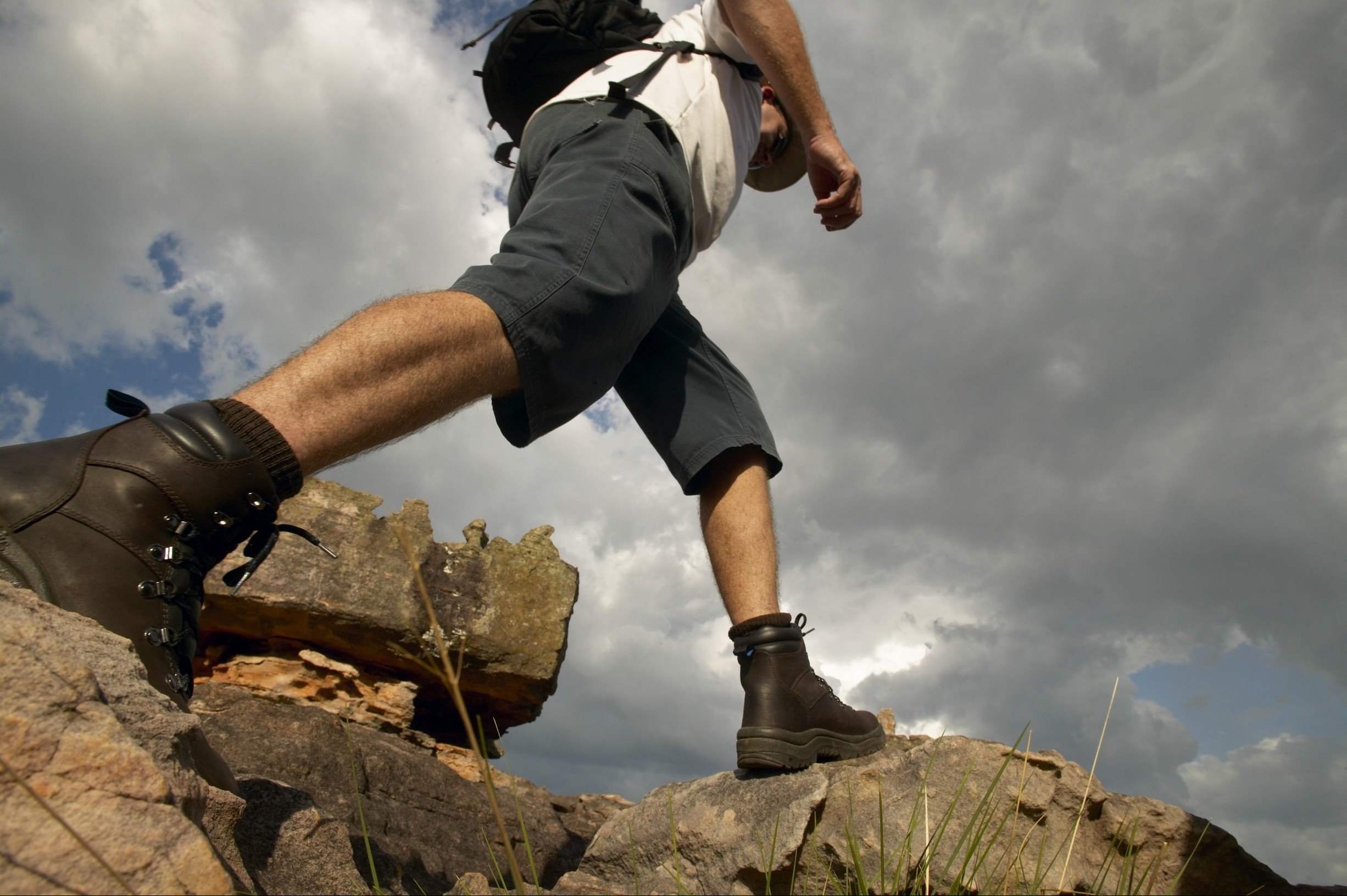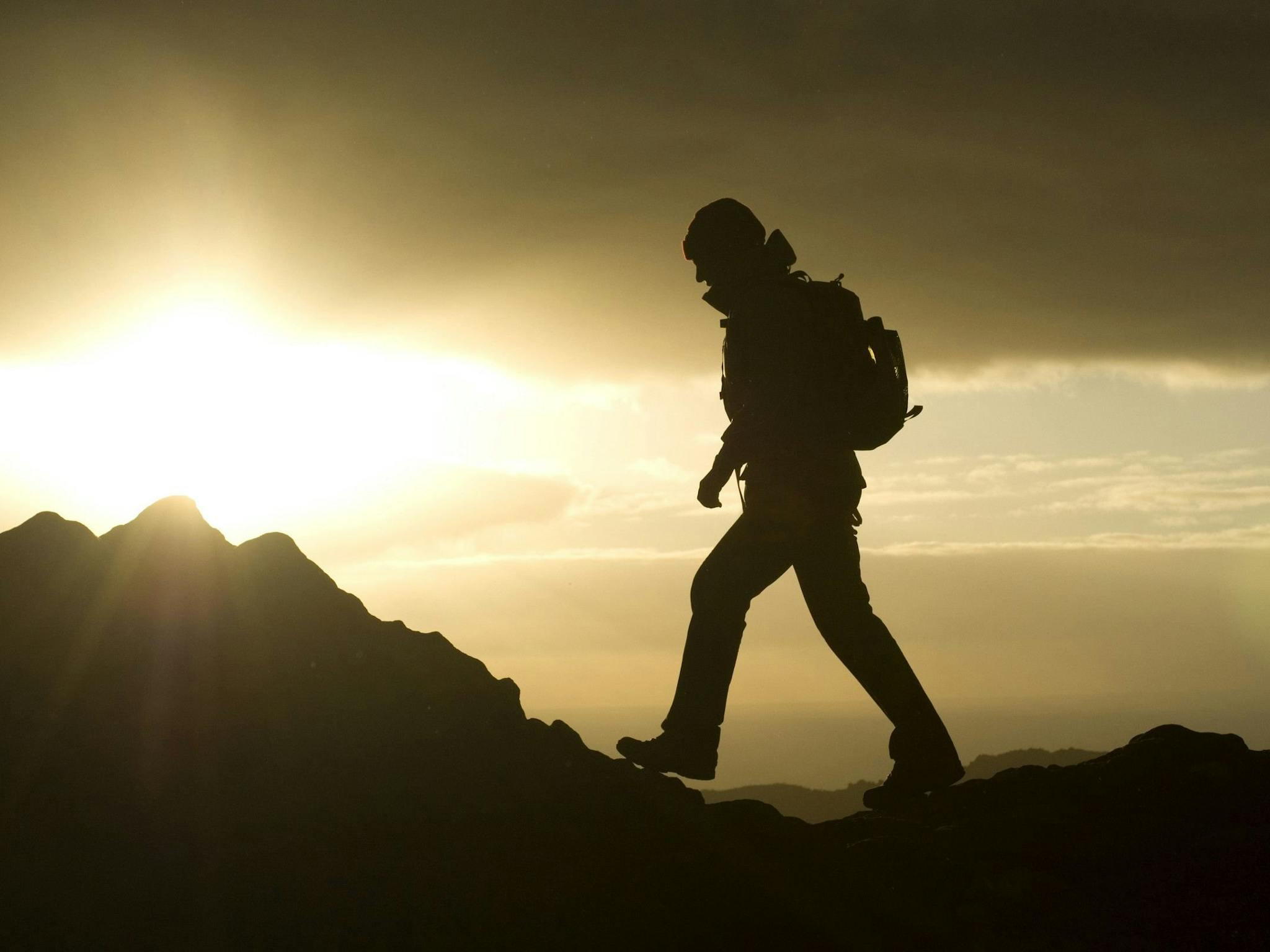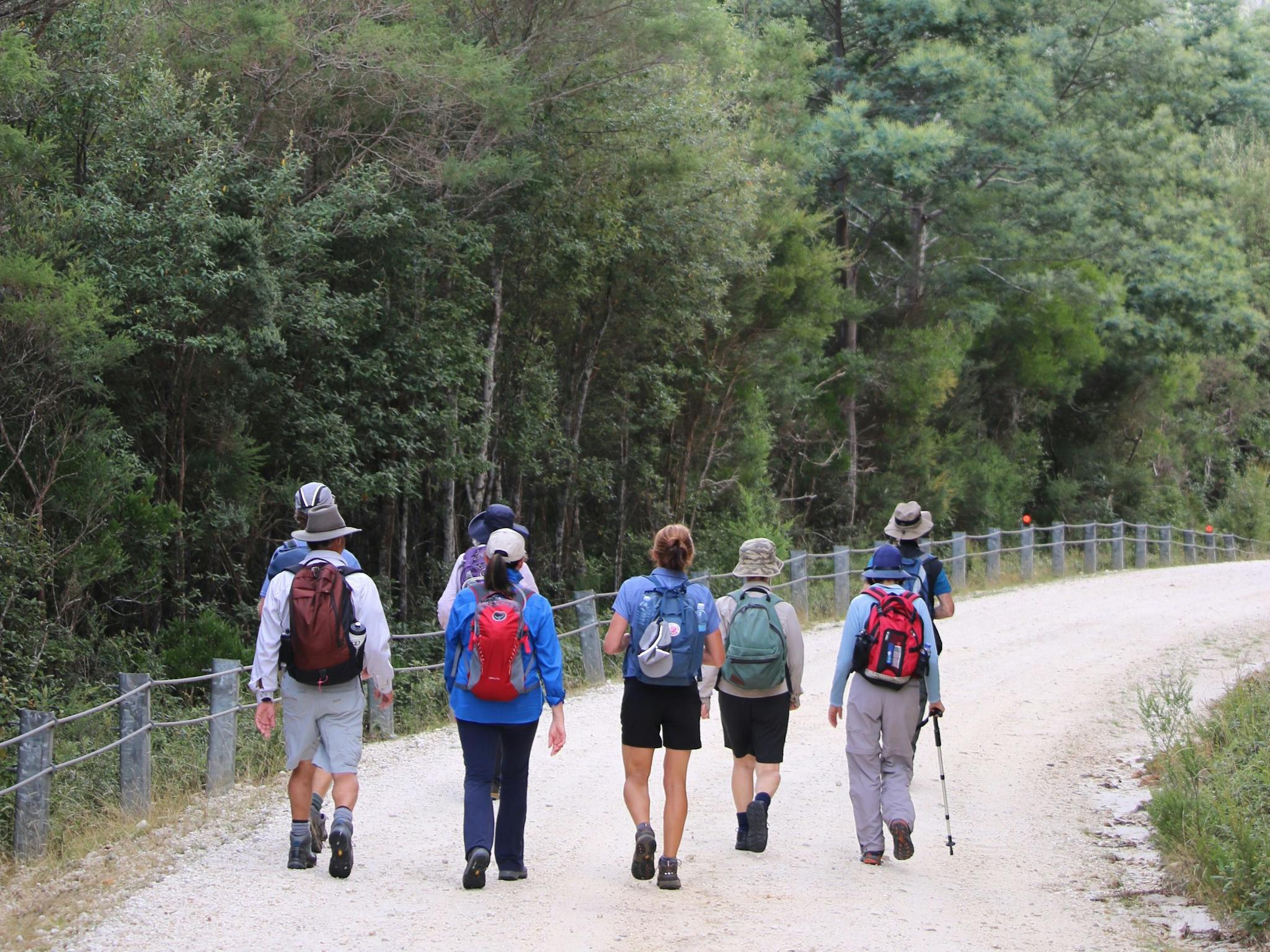 An eco-certified tour operator with 20 years' experience, Park Trek offers 21 fully guided multi-day walking tours across 14 amazing destinations throughout Victoria and Australia.
Feel connected and engage with the natural world, switch off from everyday life and walk amongst nature. You don't need to be super fit, just reasonably active, love the great outdoors and confident walking up to 15 kilometres per day.
All Park Trek Walking Holidays tours are fully inclusive with vehicle transfers, pick up in capital cities, most meals/snacks and guests are fully accommodated in three and a half to four and a half star lodgings.
Tours range in length from three to nine days and interpretive, experienced and mature guides will share their passion and knowledge on local history, wildlife, flora and topography.
Services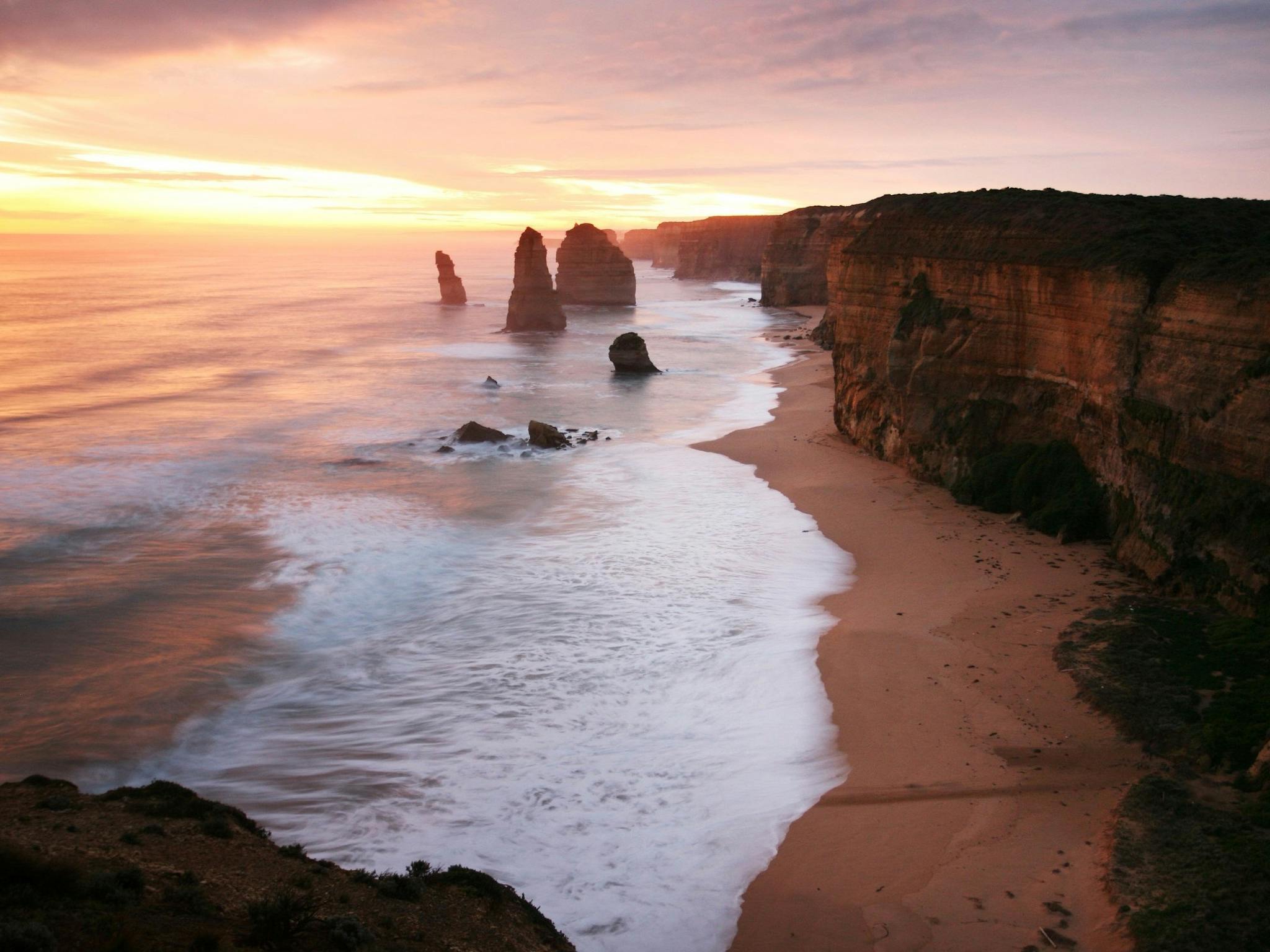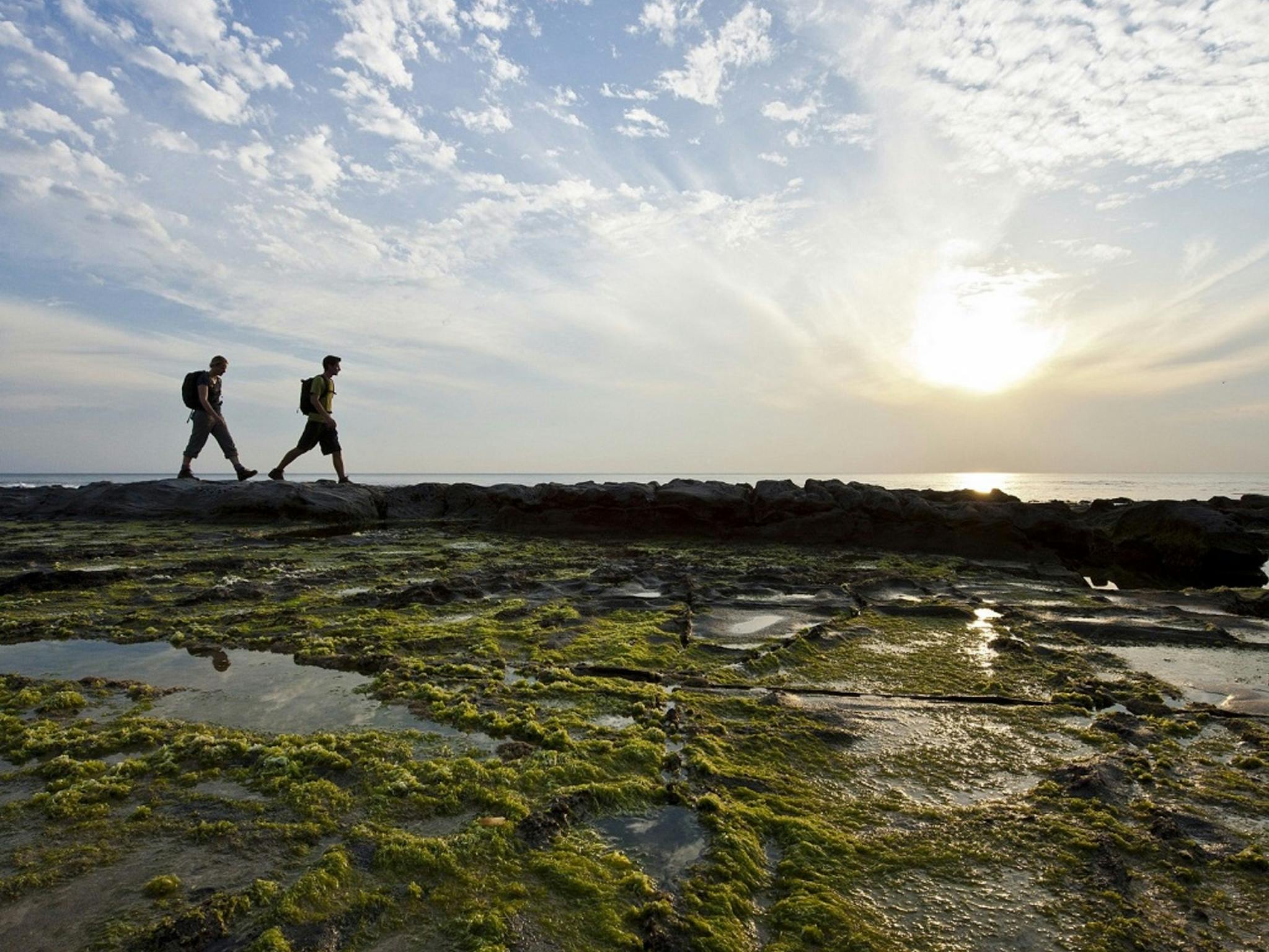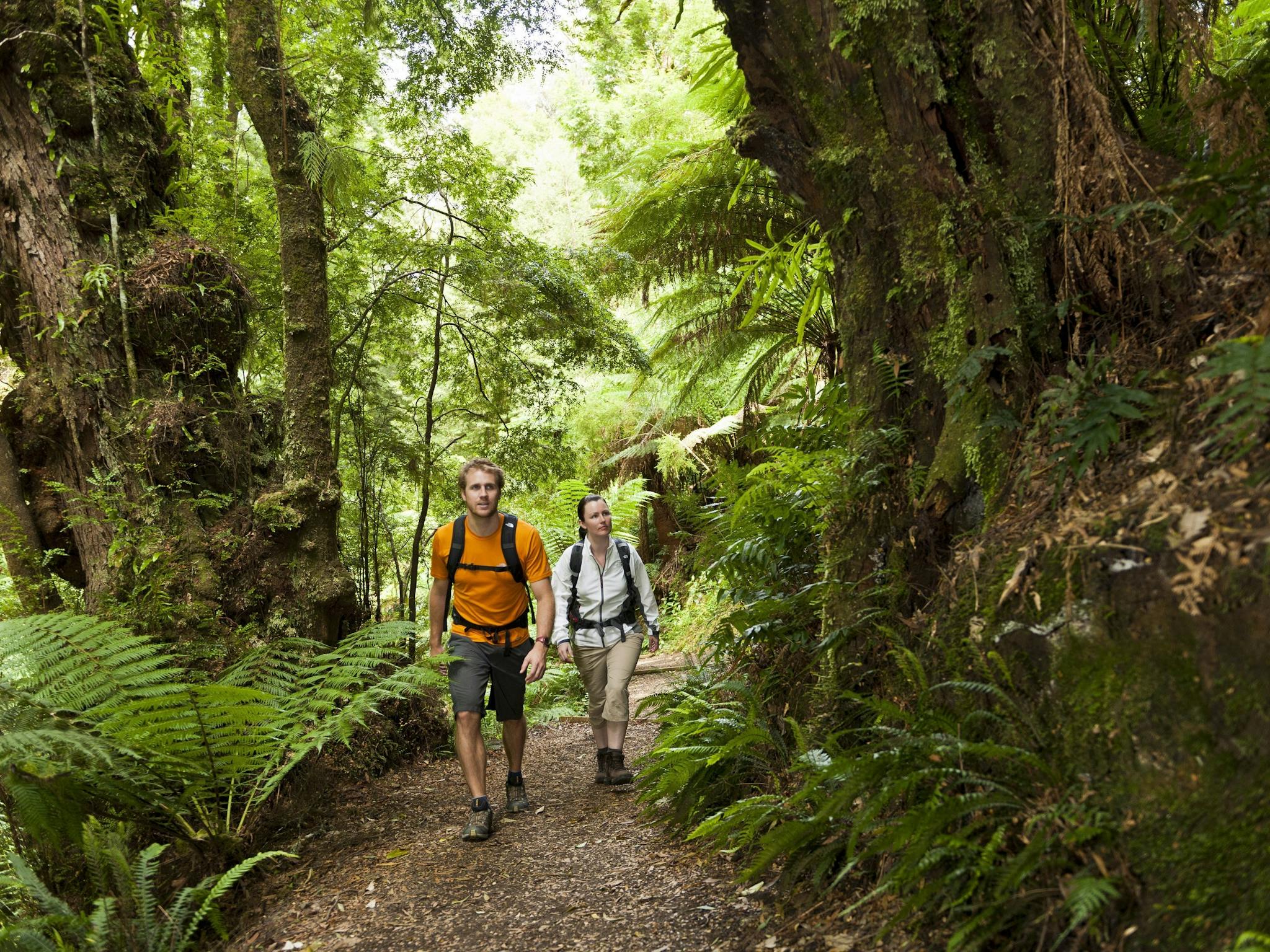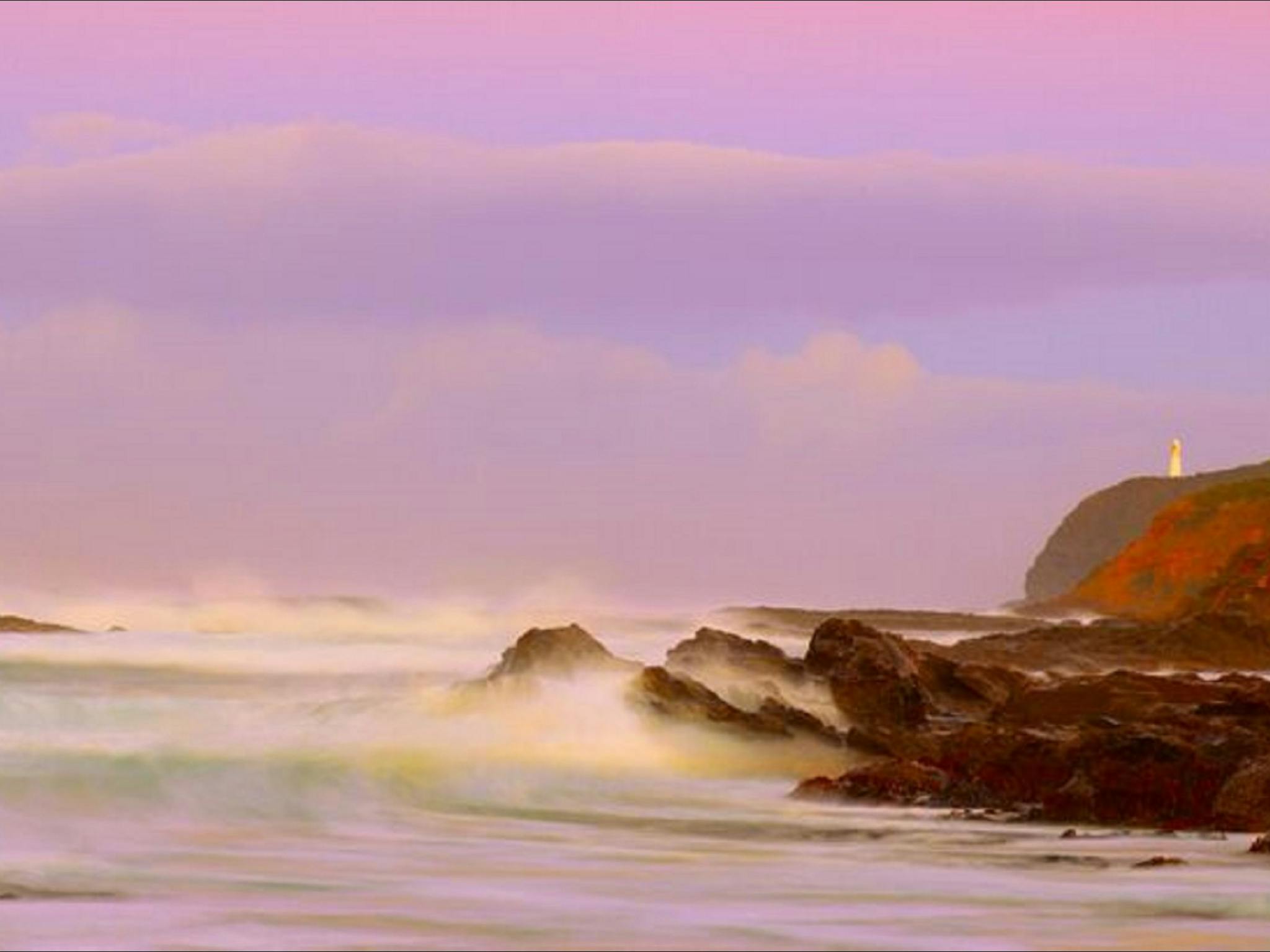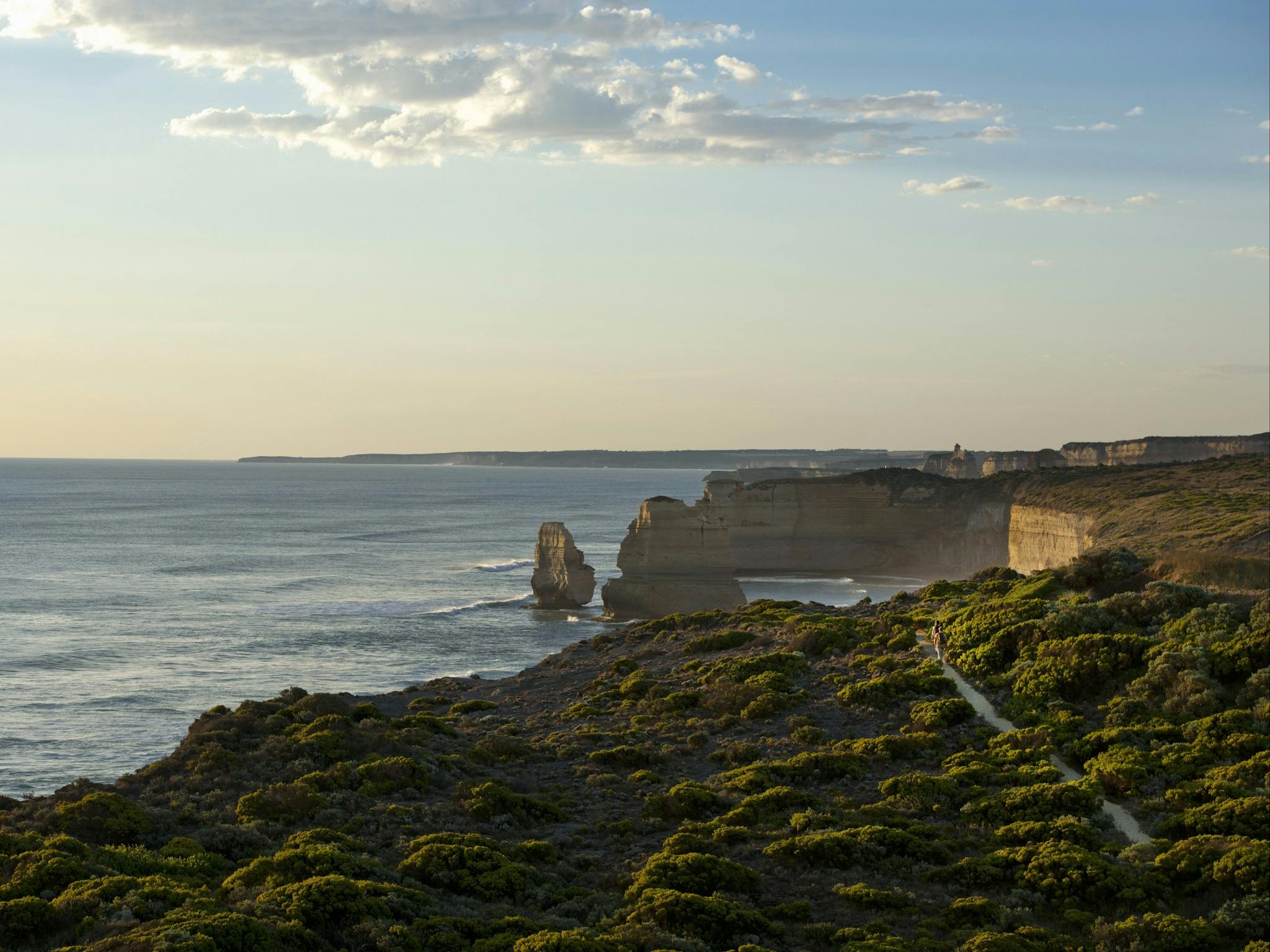 Four Day Great Ocean Walk
The Four day Great Ocean Walk is a great way to see the best parts of the trail. Spend three nights at the historic Cape Otway Lightstation and enjoy the best sunsets anywhere along the Great Ocean Road.
Walk with a day pack only and have your knowledgeable and friendly guides prepare tasty and nutritious meals throughout the tour.
Explore beaches, coves, and spectacular clifftop vistas, spot koalas, kangaroos and echidnas in their natural habitat.
Regular departures with small groups of ten guests or less. Trip includes three nights, three and a half star accommodation, afternoon at the Twelve Apostles, all transport and guiding, two-course dinners, lunches and continental breakfasts plus trail mix, fresh fruit and non alcoholic beverages.
Extended
Customised
Nature and wildlife
Adventure and Outdoors Tours
Walking and Biking Tours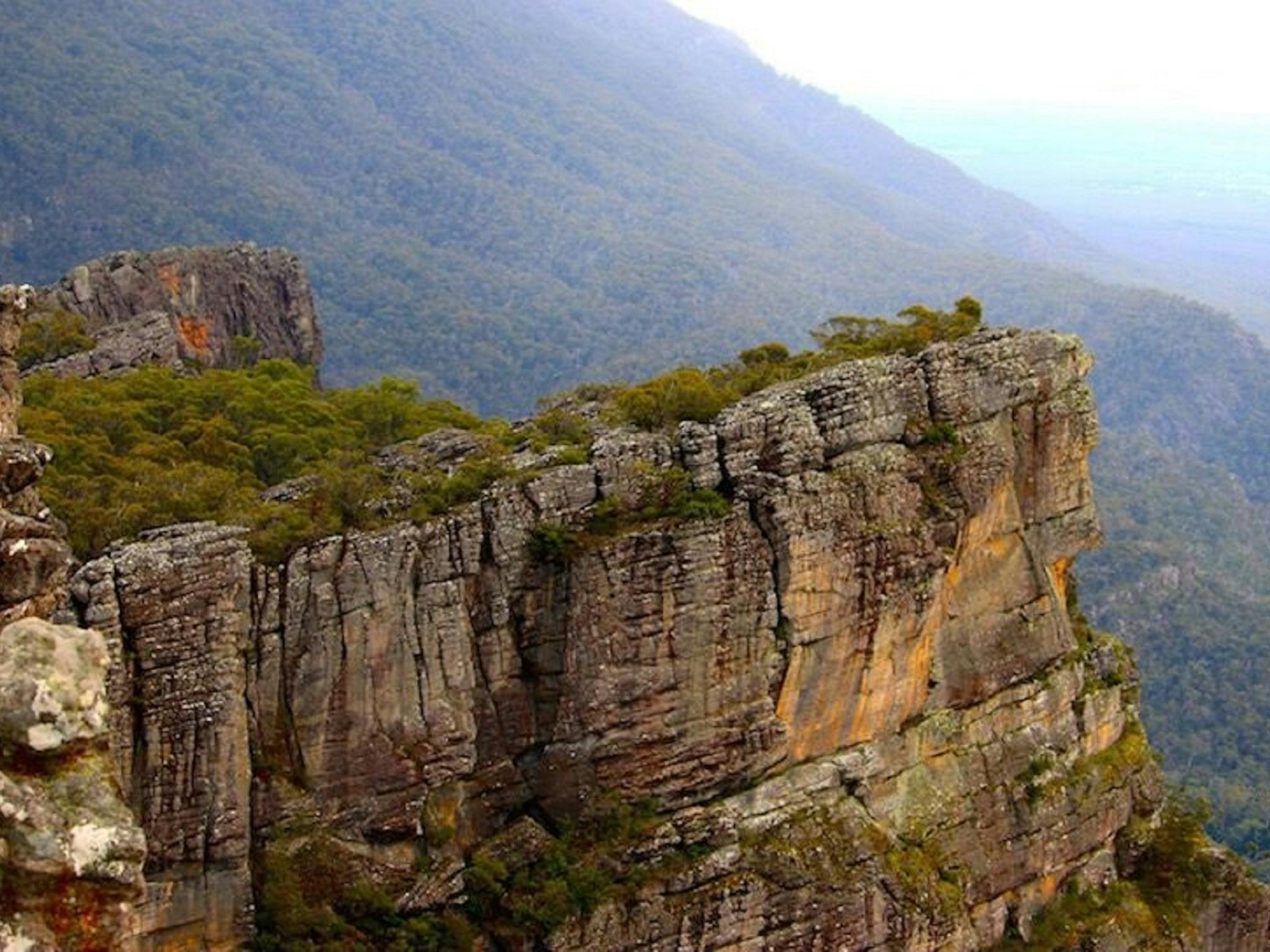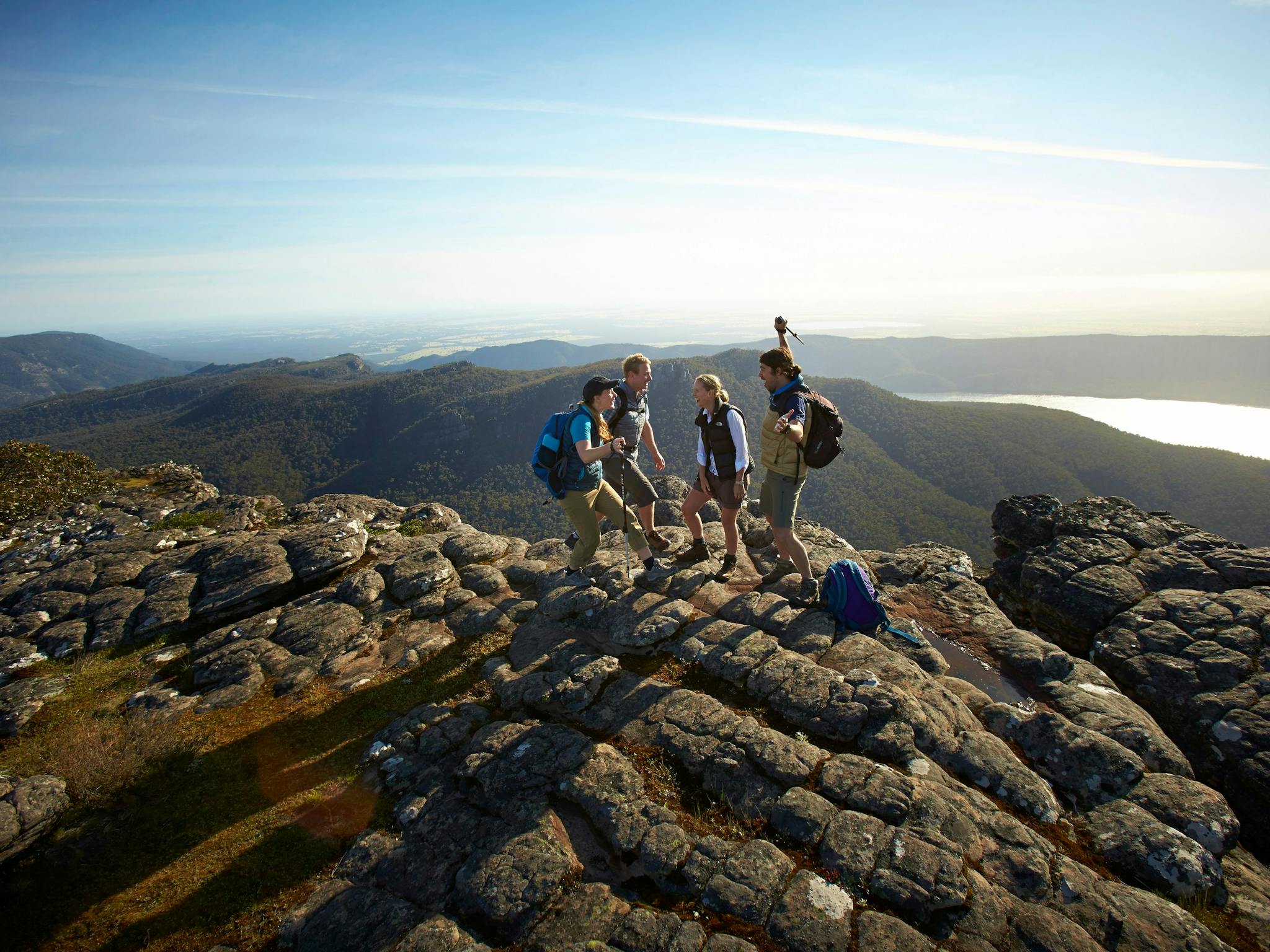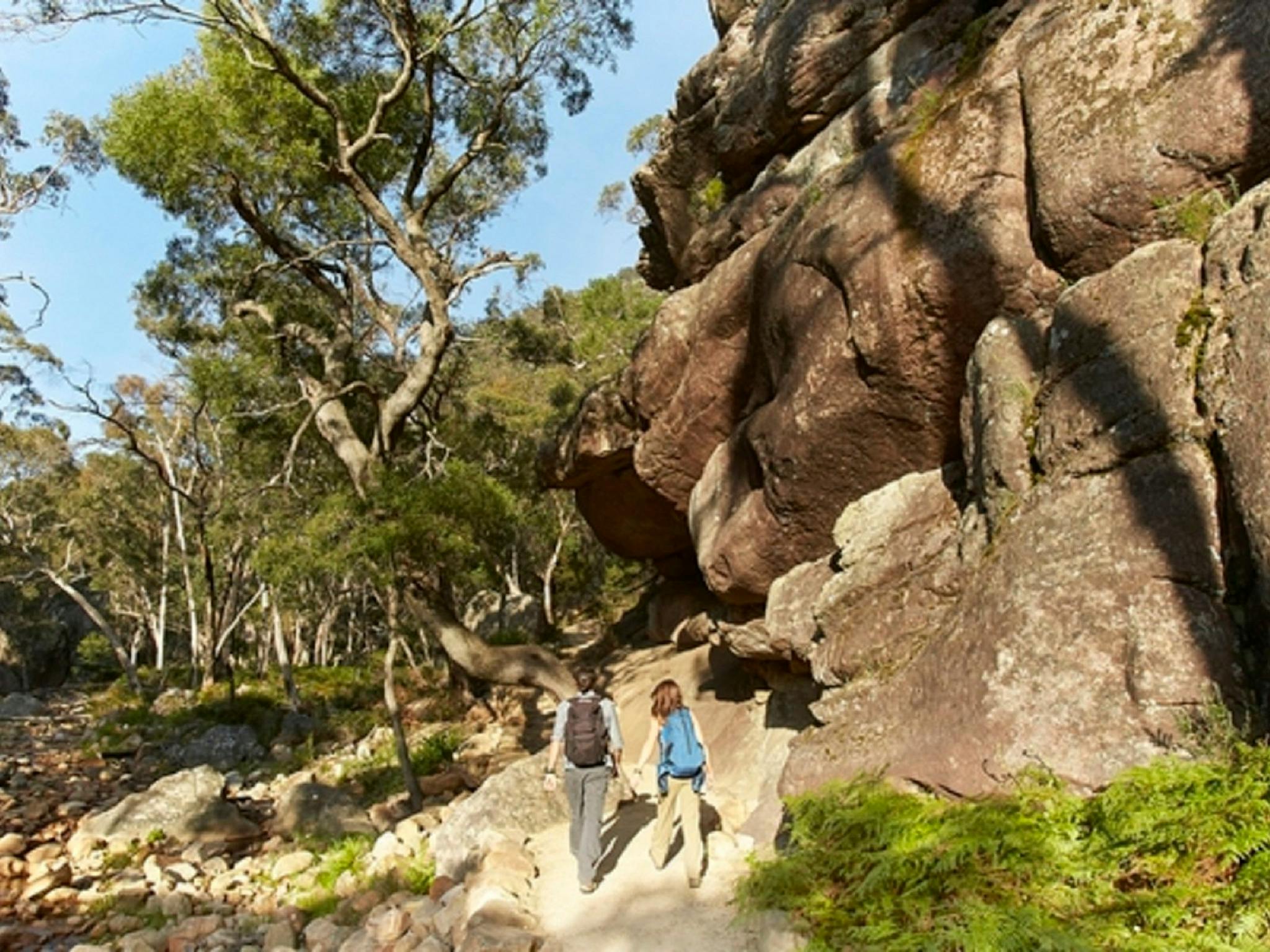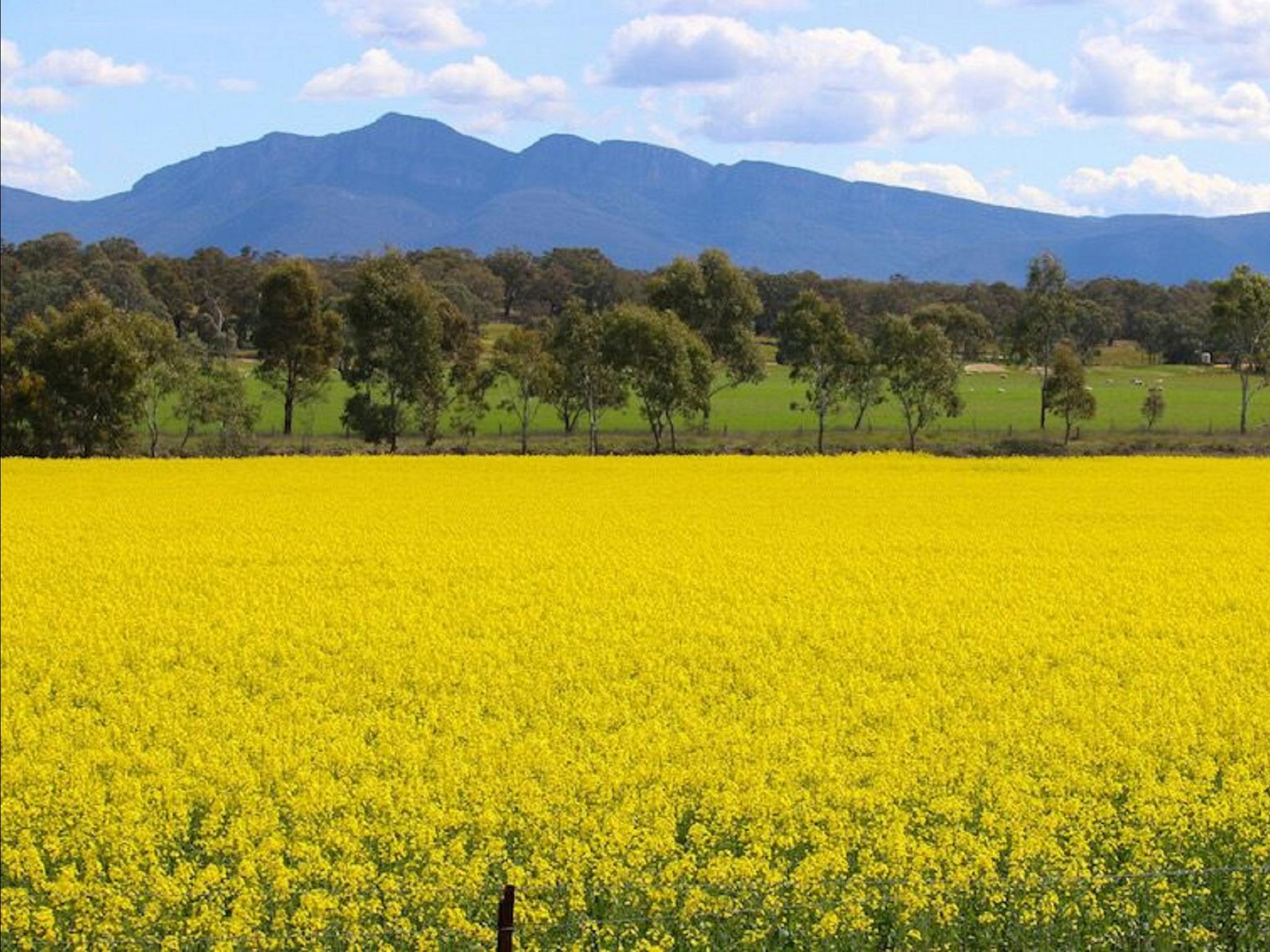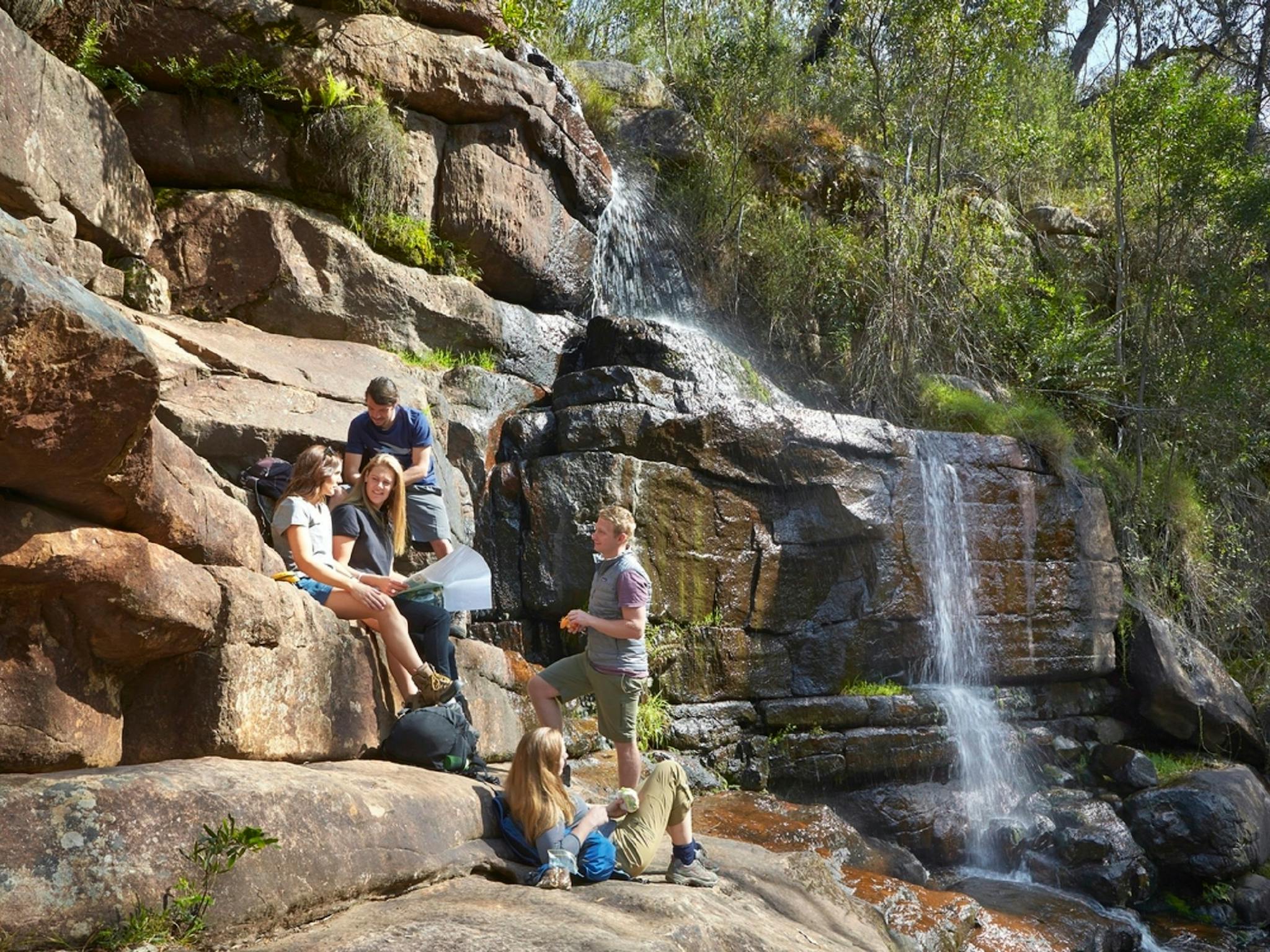 Grampians Peaks Trail
Walk the highlights of The Grampians Peaks Trail, a world class, walk that showcases the majesty of the Grampians National Park. Enjoy dramatic peaks, panoramic views and the majestic essence of this ancient and rugged landscape.
Rugged peaks, expansive views, a vibrant landscape await the intrepid traveler along Victoria's Grampians Peaks Trail. Be challenged and rewarded over four days of delightful walking with Park Trek. Moderate fitness is required.
Small groups of ten guests or less.
Tour includes guided walks each day with experienced guides, three nights' twin share accommodation at 3.5 star accommodation (single supplement available), return group transfer from Melbourne to Halls Gap (included in pricing), and two-course dinners, lunches, continental breakfasts, fresh fruit, trail mix, tea/coffee and other non alcoholic beverages.
Meals include three breakfasts, three lunches and two dinners (one lunch and one dinner at own expense). Walk highlights include Halls Gap, Wonderland and Mount Rosea.
Extended
Nature and wildlife
Adventure and Outdoors Tours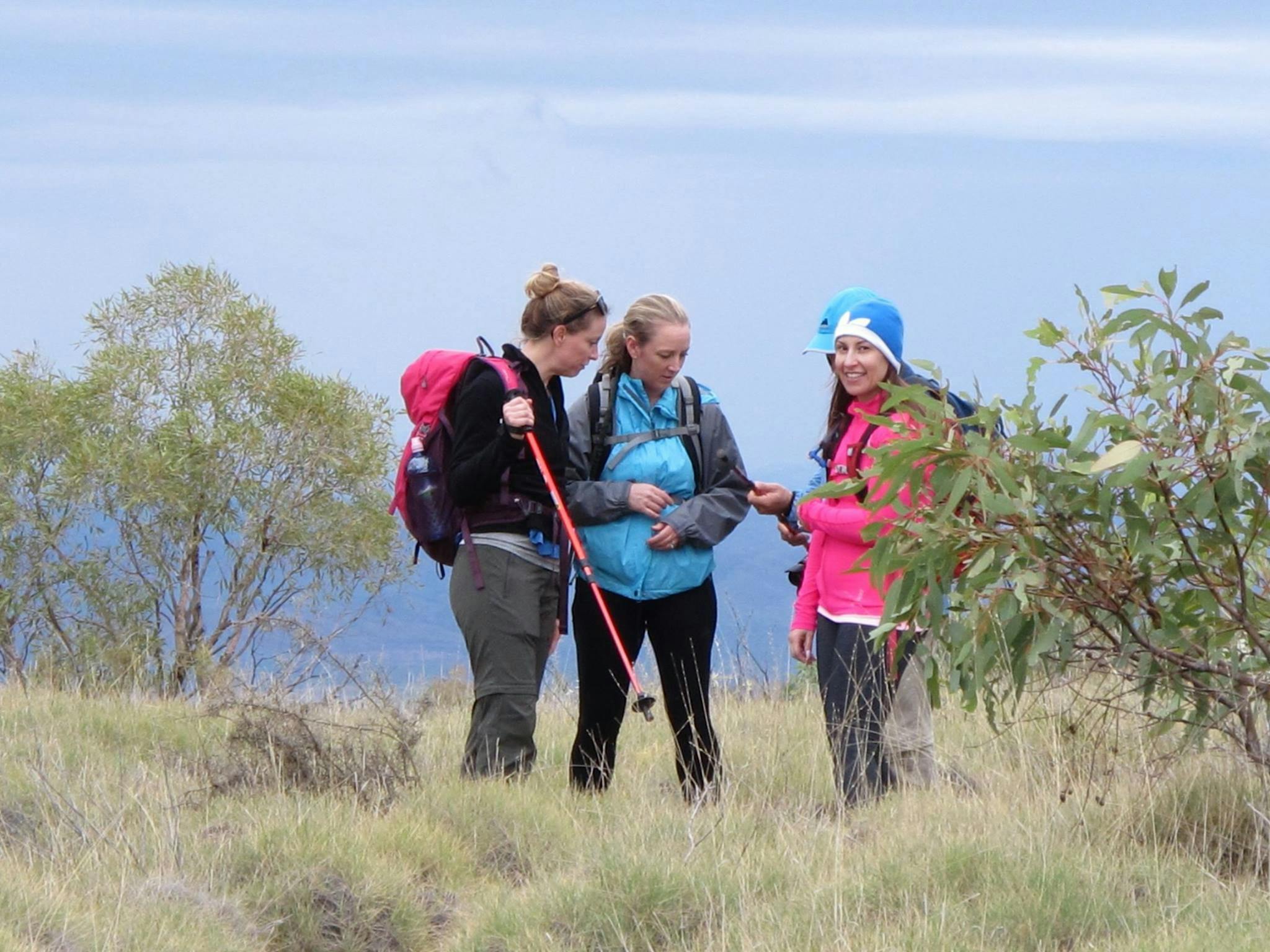 Daylesford Goldfields Track
This relaxed four-day walk on the Goldfields track around Daylesford, Hepburn Springs and Castlemaine, includes great walking on well-maintained trails and many other activities which the region is most famous for. It is an easy walk for people with a reasonable level of fitness.
On this tour, you will spend time at the Hepburn Bathhouse and Spa to soothe your muscles, enjoy a morning tea stop at the Chocolate Mill, visit the historic Red Beard Bakery and taste some local cider.
You will stay in gorgeous purpose built accommodation in the heart of Daylesford and enjoy daily walks with light day packs only each day returning to your accommodation.
Adventure and Outdoors Tours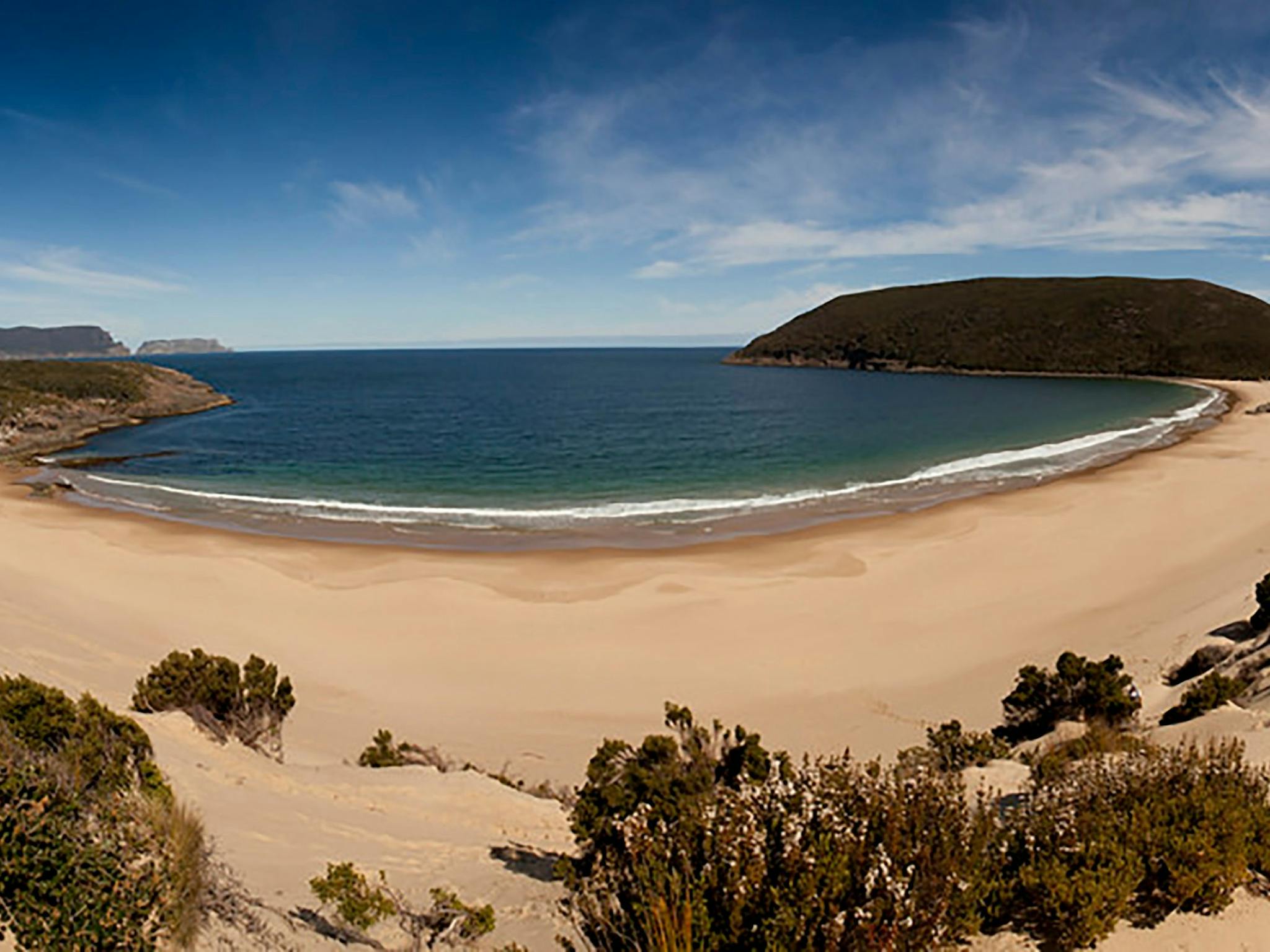 Wilsons Promontory Lightstation and Gippsland
Park Trek Walking Holidays' Wilsons Promontory Lightstation and Gippsland trip offers an outstanding opportunity for walkers to explore this beautiful part of Victorian coastline.
Stay amongst the rain forest in Tarra-Bulga National Park, experience a little of a light house keepers lifestyle in the light station cottages and relax in the delightful lodge style accommodation at Tidal River. Discover the beauty of Little Oberon Bay, climb the summit of Mount Bishop and stroll along the white sandy beaches of Squeaky Beach. Finish this scenic tour with a cliff top walk along the panoramic George Bass Coastal Trail in Kilcunda.
This much loved National Park offers pristine beaches, temperate rain forest, towering sand dunes and lookouts with spectacular panoramic views. Wilsons Promontory has it all.
Walks
Land - Self Propelled
Walking and Biking Tours
Basic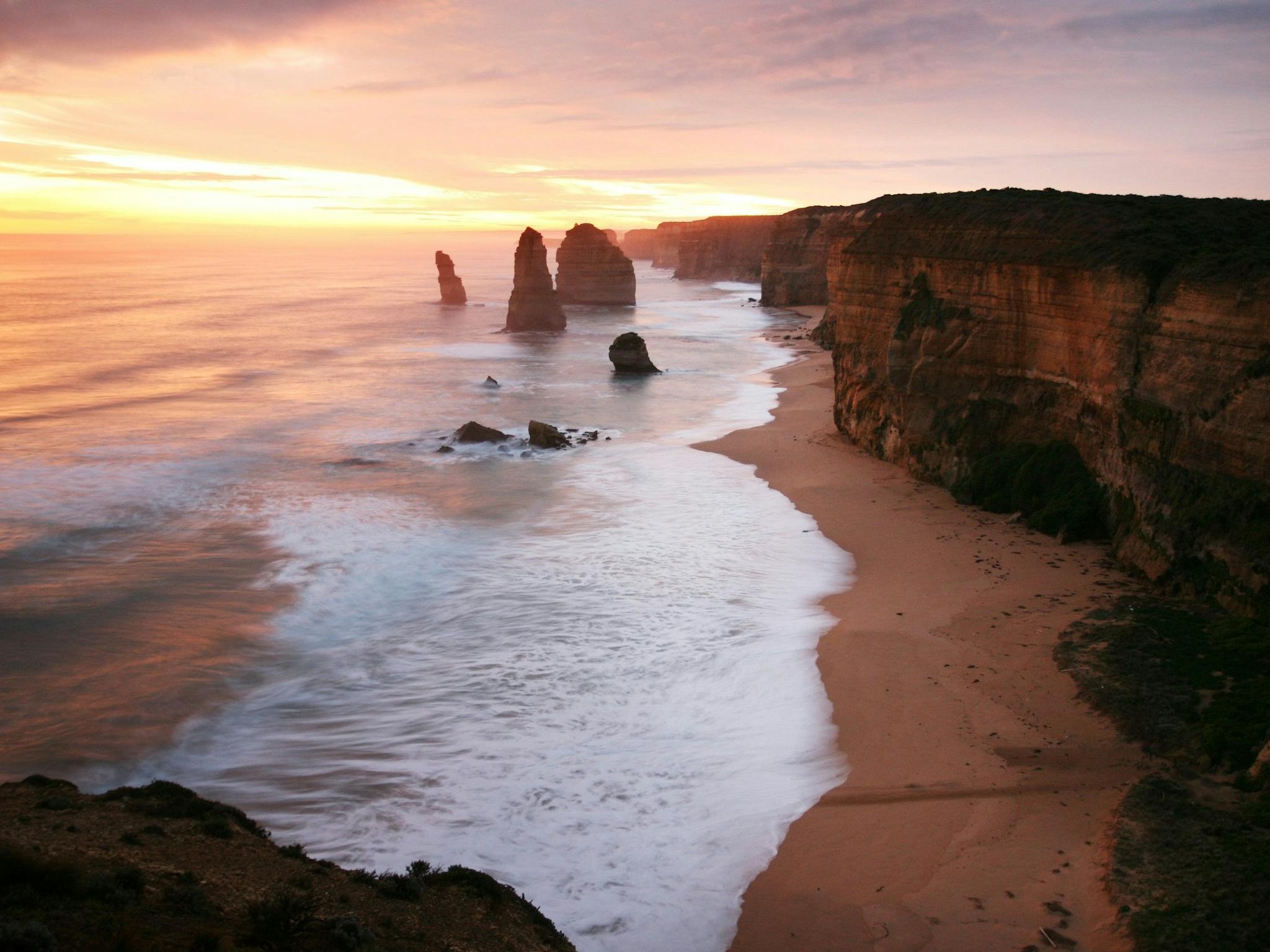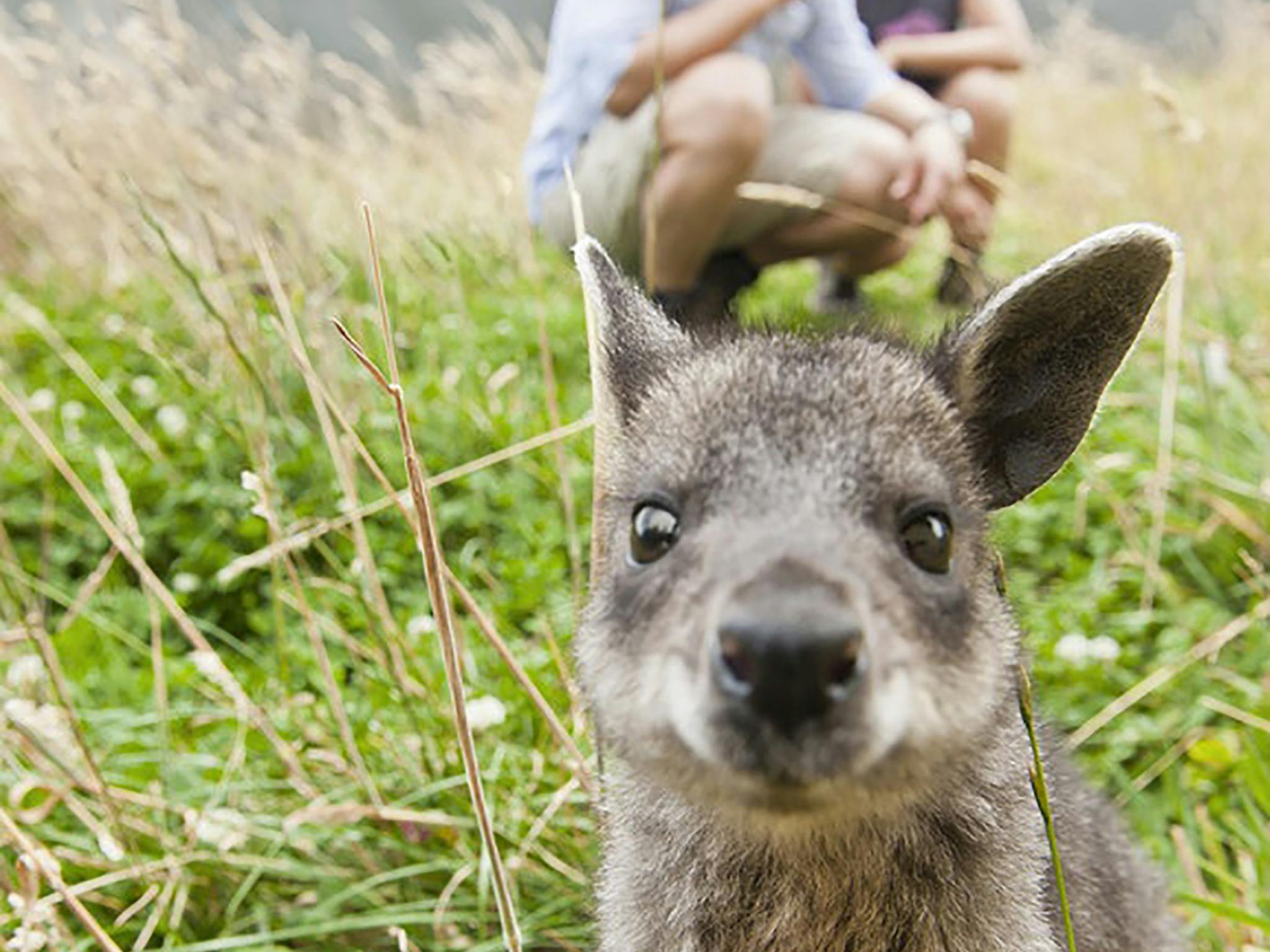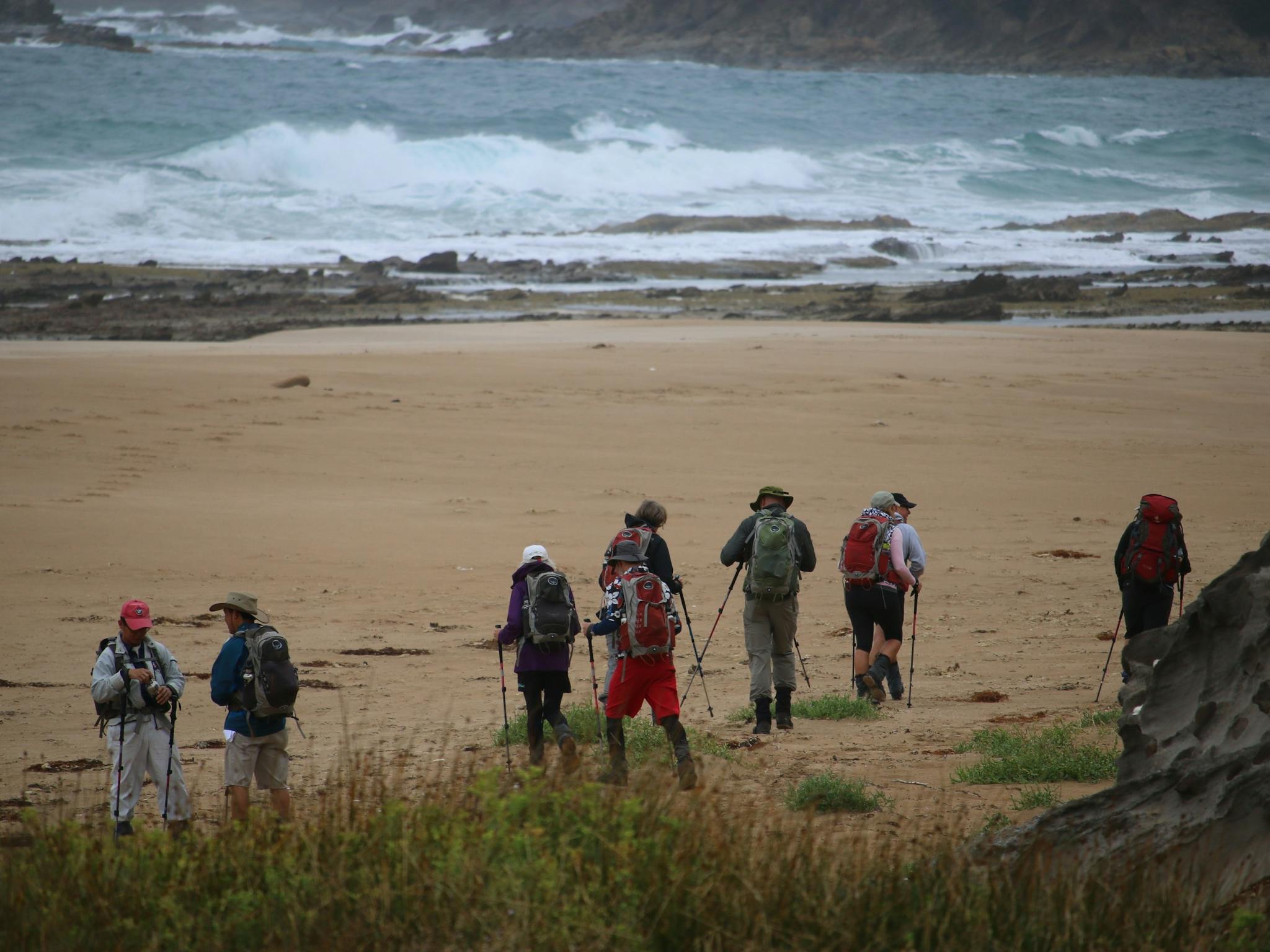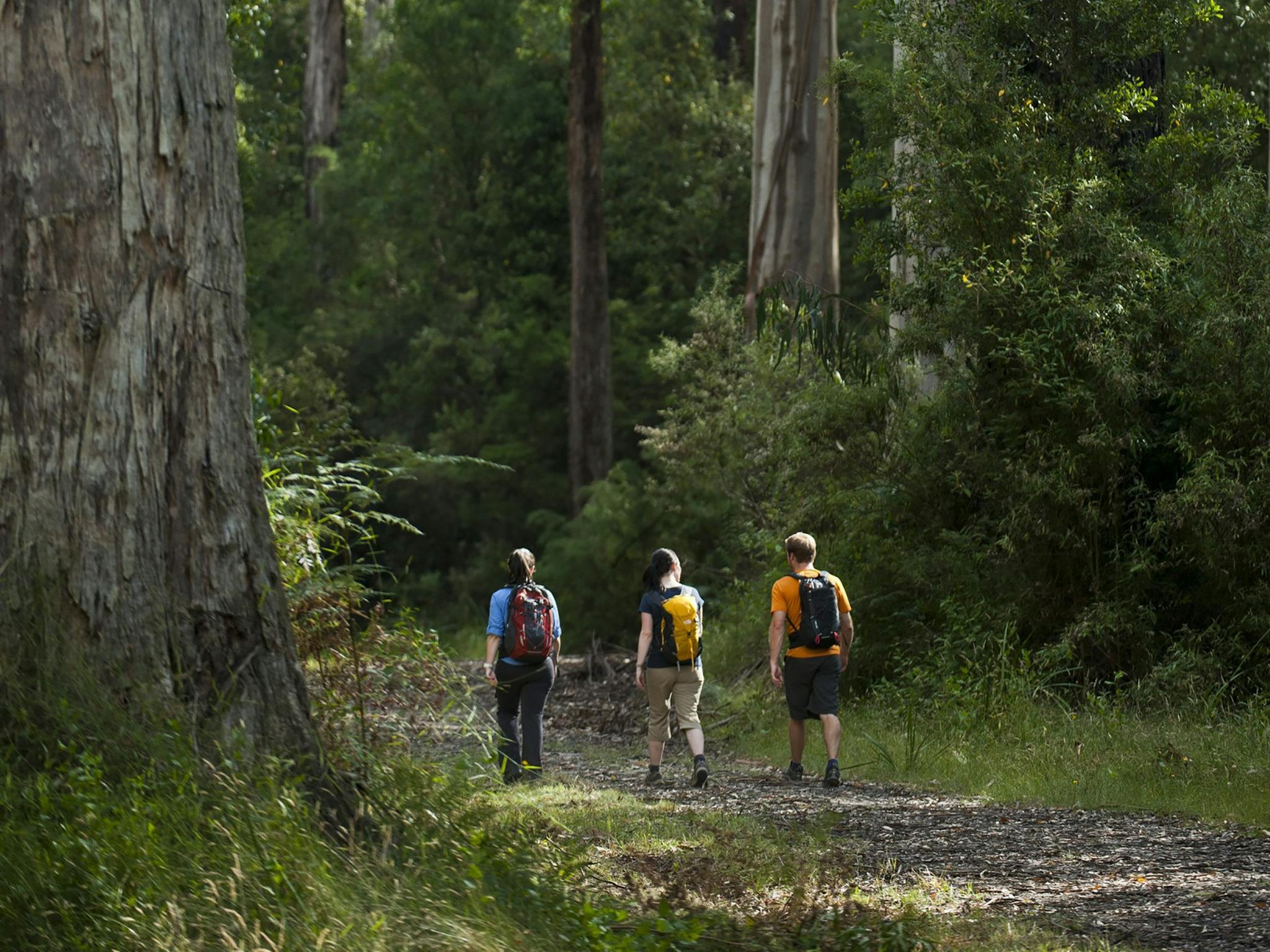 Great Ocean Walk
The Great Ocean Walk is a world-class coastal trail and 'must do' when holidaying in Victoria.
The stunning 105 kilometre walk winds its way from Apollo Bay to the Twelve Apostles. Weave through stunning national parks, deserted beaches and rugged coastal scenery.
Park Trek has guided hundreds of groups along the Great Ocean Walk and offers three, four and seven day 'end to end' tours.
All Park Trek Walking Holidays' Great Ocean Walk trips depart from central Melbourne, alternatively they can collect you from Avalon Airport just near Geelong on the morning of day one.
Most meals are covered on Great Ocean Walk tours and the guides are all highly experienced. They enjoy sharing their knowledge on the local plants and animals, history and heritage, and of course, iconic sights such as the Twelve Apostles. Spot koalas in magnificent manna gum trees, echidnas foraging in the undergrowth and kangaroos grazing on grassland.
You only need to carry a light day pack on Park Trek tours so the walks are suitable for anyone with a reasonable level of fitness.
Land - Self Propelled
Walking and Biking Tours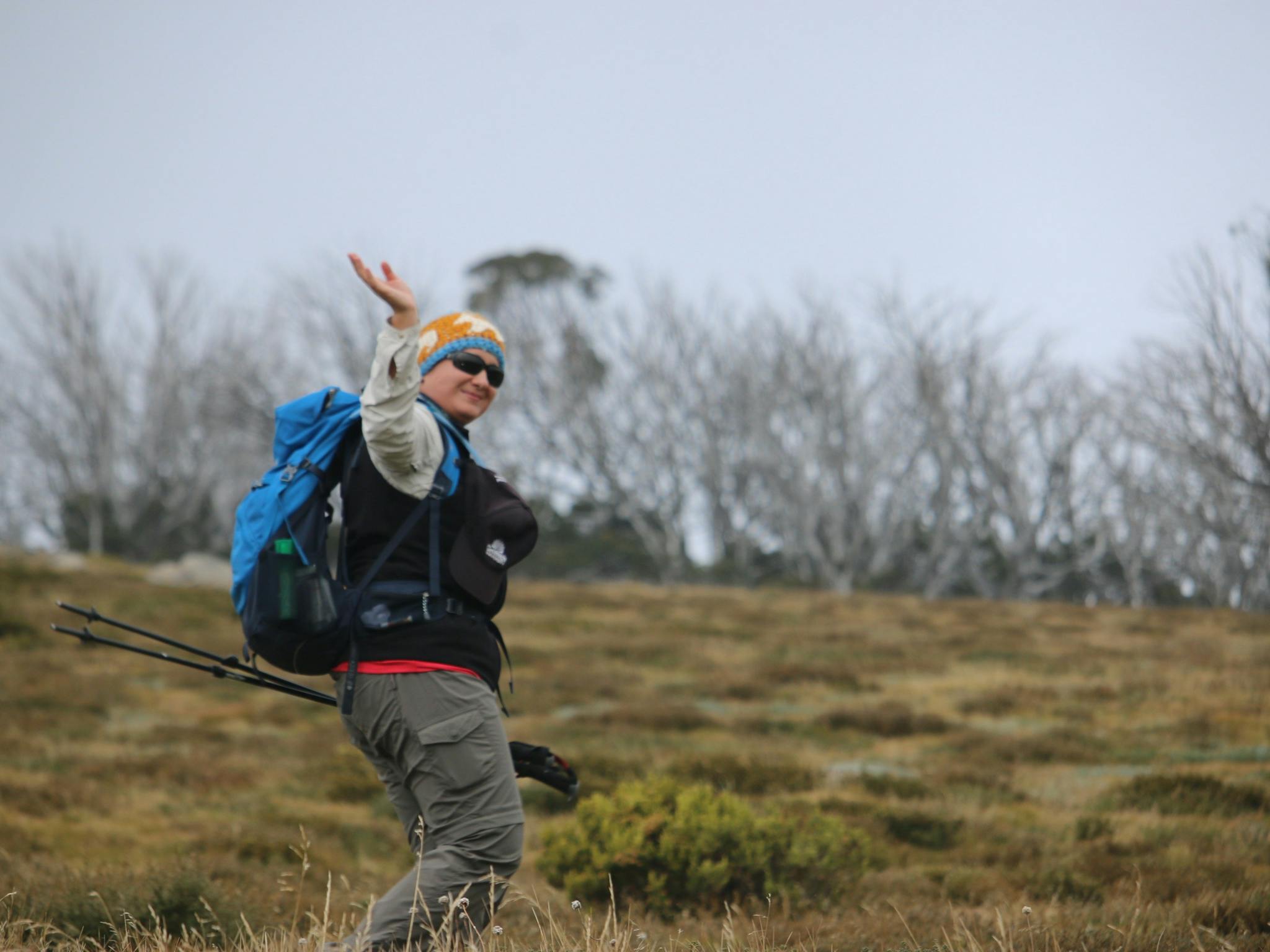 Victorian Alps - 4 day with Yoga
Join Park Trek Walking Holidays for a journey through the mountains that will nourish your body, mind and spirit. This tour combines walking amongst the spectacular peaks of the Victorian Alps with daily yoga and meditation sessions designed to soothe the body and re-focus the mind.
This tour will help you step back from your daily life, to reflect and re-focus. You will spend time in the morning, afternoon and evening working your mind and body through yoga and meditation exercises. Through the day you will enjoy beautiful walks through the pristine mountain environment, including a hike tackling one of Victoria's highest peaks. This is a journey that will energise your body, lift your spirits and refresh your outlook.
You don't need to be experienced in yoga or meditation to go on this tour.
Extended
Adventure and Outdoors Tours
Walking and Biking Tours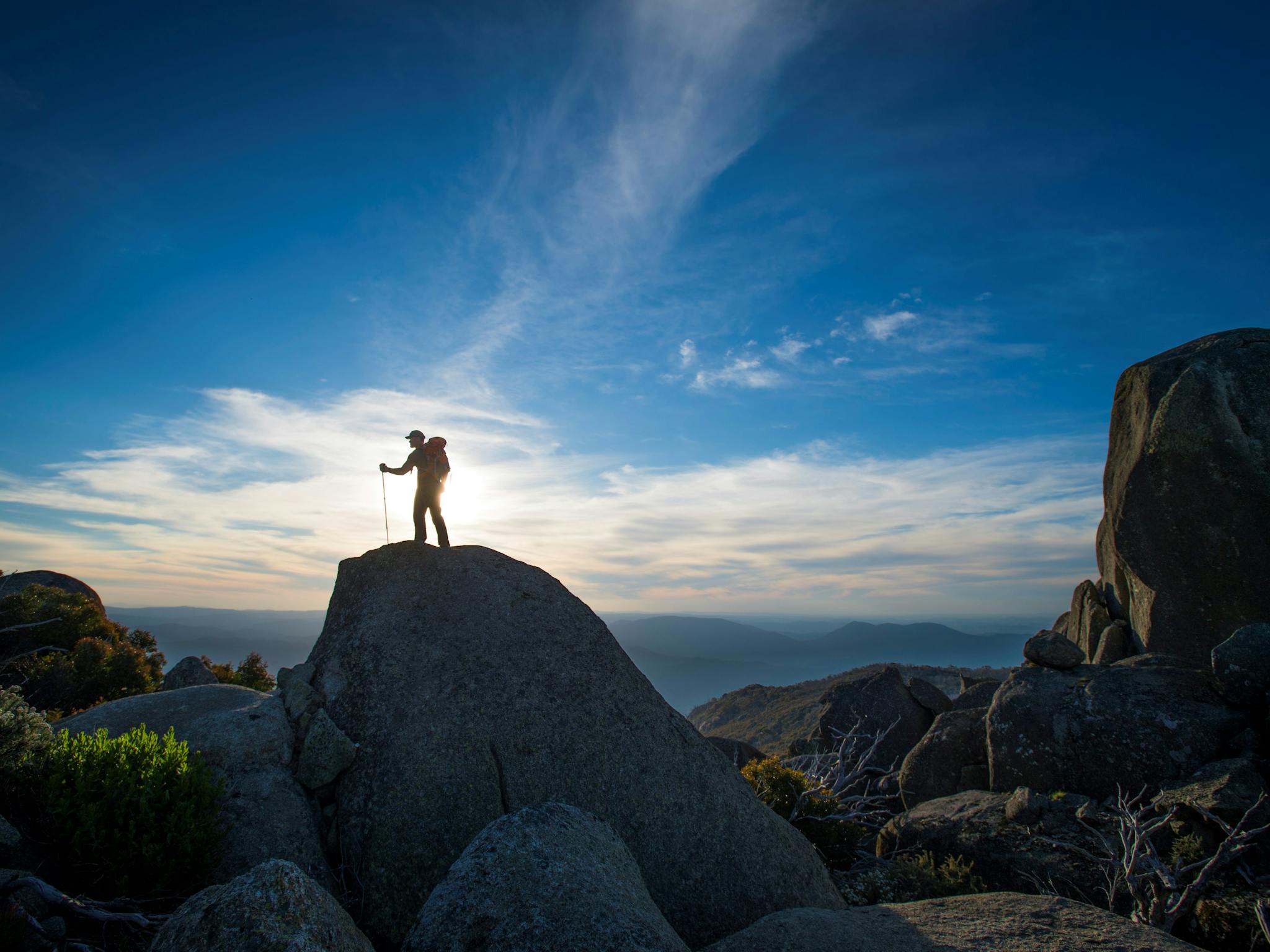 3 Peaks Hike Victorian Alps - 3 day
A fully guided, pack free three day walking tour – 45 kilometers walking (approx.)
Get amongst Victoria's highest peaks in the Vic Alps on this three Peaks Hike across the Victorian Alps which includes hikes up Mt Stirling, Mount Feathertop (the Razorback) and Mt Bogong.
A good level of fitness is essential for this hike. On this three-day walking tour, you'll head out from our comfortable accommodation each day to explore the area. You'll visit old cattlemen's huts, stroll across the open grasslands and follow winding tracks through gum forest. Small streams trickle in the gullies, brumbies roam the hills and you might spot a bird of prey soaring silently above you.
The biggest day of walking takes us to the summit of Mt Bogong. Our altitude gain to reach the summit is around 1360 metres – within the grasp of most walkers with a good to excellent fitness level. The climb up is via the Staircase Spur track, climbing through the peppermints, then mountain gums, snow gums and finally breaking out above the tree line. From there we achieve the summit cairn, and stand upon via Victoria's highest peak at 1986 meters.
Extended
Walking and Biking Tours
Moderate
ID: 56b2523cd5f1565045d977da