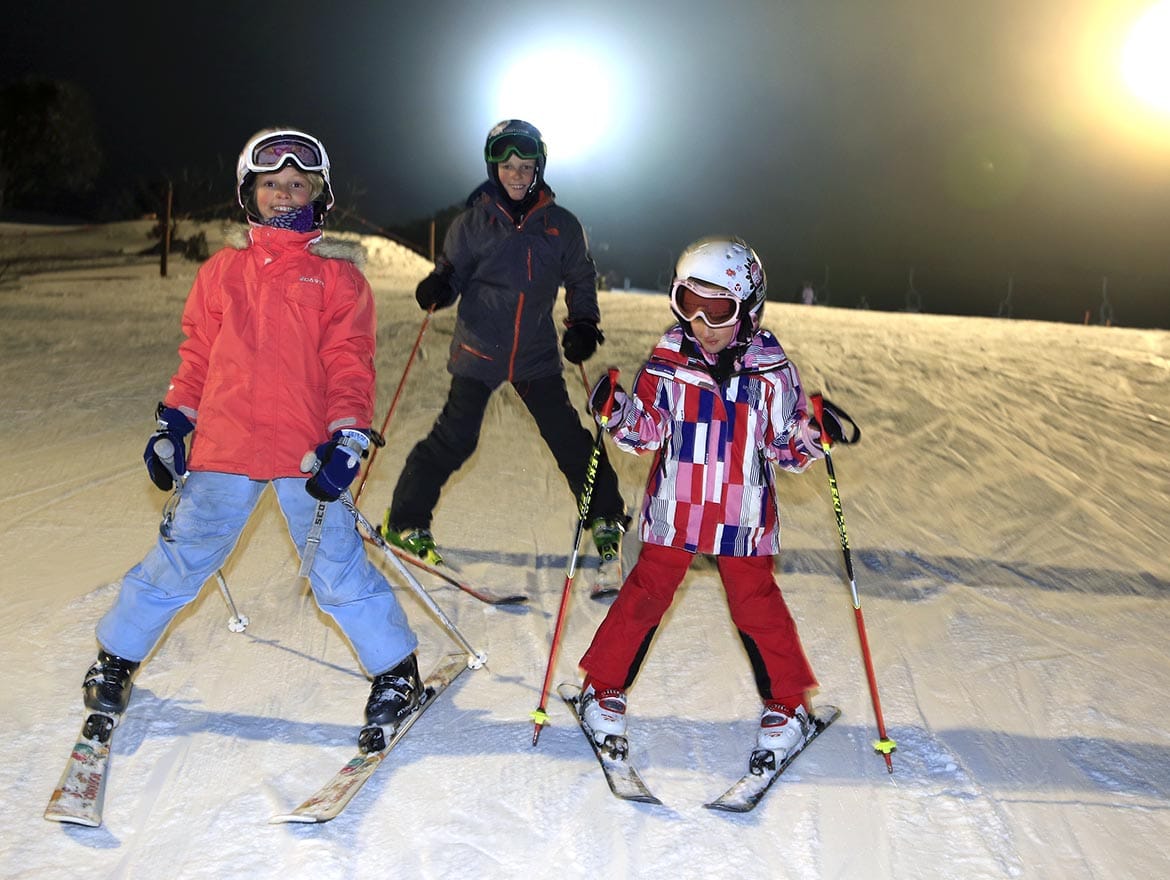 When the sun goes down and the stars come out, it's time to hit the slopes
for a night of adventure
The stars twinkle brightly up in the crystal clear sky of the high Victorian Alps, making night skiing an unforgettable experience.
Dinner Plain's Snow Park lights up every Wednesday and Saturday night throughout winter, with the ski slope and the tube run open for action.
Just 10 minutes away, Hotham's Big D is also open every Wednesday and Saturday night for some skiing and snowboarding fun.
Night skiing at the Snow Park, Dinner Plain
When: Every Wednesday & Saturday night in winter
Time: 6.30pm – 9.30pm
Cost: From $10 per person per night
Tickets: Available from all ticket outlets. No bookings required
Night skiing at the Big D, Mt Hotham
When: Every Wednesday & Saturday night in winter
Time: 6.30pm – 9.30pm
Cost: From $12 per person per night
Tickets: Available from all ticket outlets. No bookings required