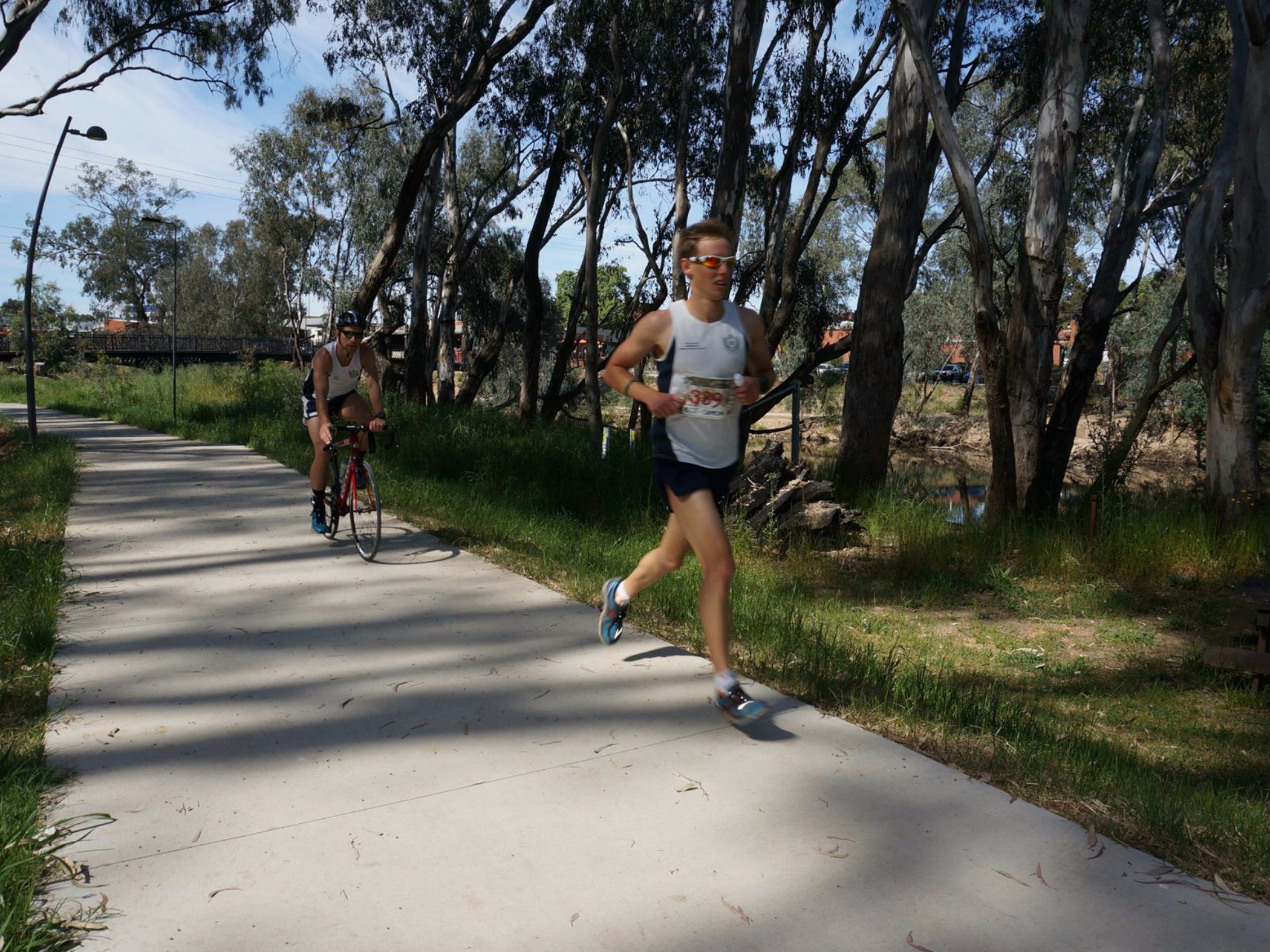 At its soul, the Ned Kelly Chase is a 100 kilometre test of physical endurance. It is a battle of willpower, grit and determination.
The 'chase' will test the physical and mental prowess of the 100 and 50 kilometre journeymen (and women) by foot. Aiming to finish near 12:00pm they start with individual time goals, but share the common goal of avoiding those that pursue from behind.
When the runners have gone, the pursuit really begins with the bicycle chase entrants set to track down and apprehend their runner equivalents. The chase is on.
At 9:00am there is a 10 kilometre fun run with 50 per cent of the course on unsealed urban tracks and trails along the Ovens River.
The 100 and 50 kilometre course is IAAF / AIMS certified ("B" Grade Measurer), International Association of Ultra Runners labelled and an Australian Ultra Runners Association sanctioned event.
The Ned Kelly Chase offers the following events:
100 kilometre solo run, 50 kilometre solo run, Marathon solo run, Half Marathon solo run, 100 kilometre Relay (four x 25 kilometre legs), 100 kilometre bicycle chase, 50 kilometre bicycle chase, 10 kilometre fun run.
Please Note: Will be updated closer to event.
ID: 584c87131419725841125d0e