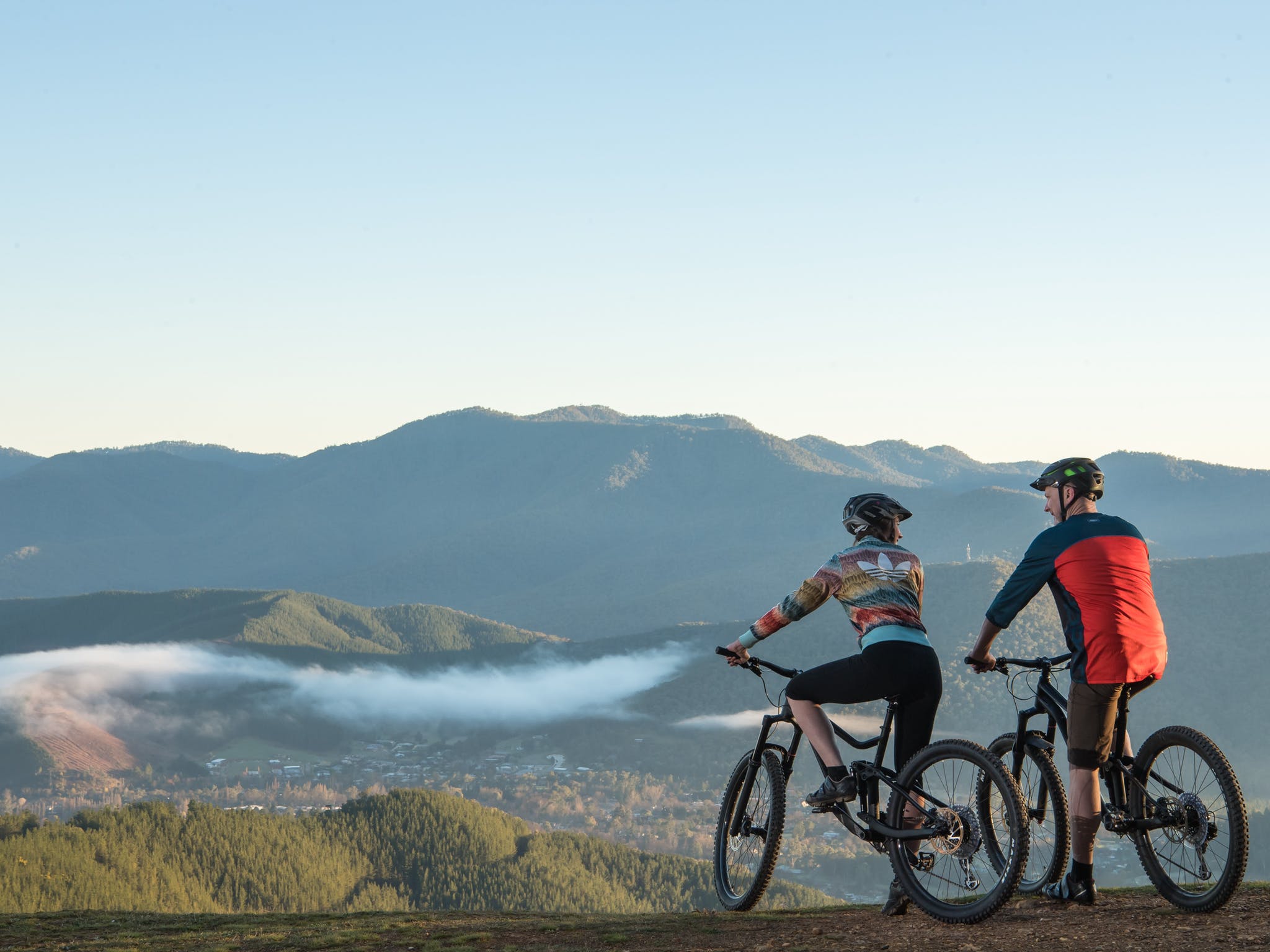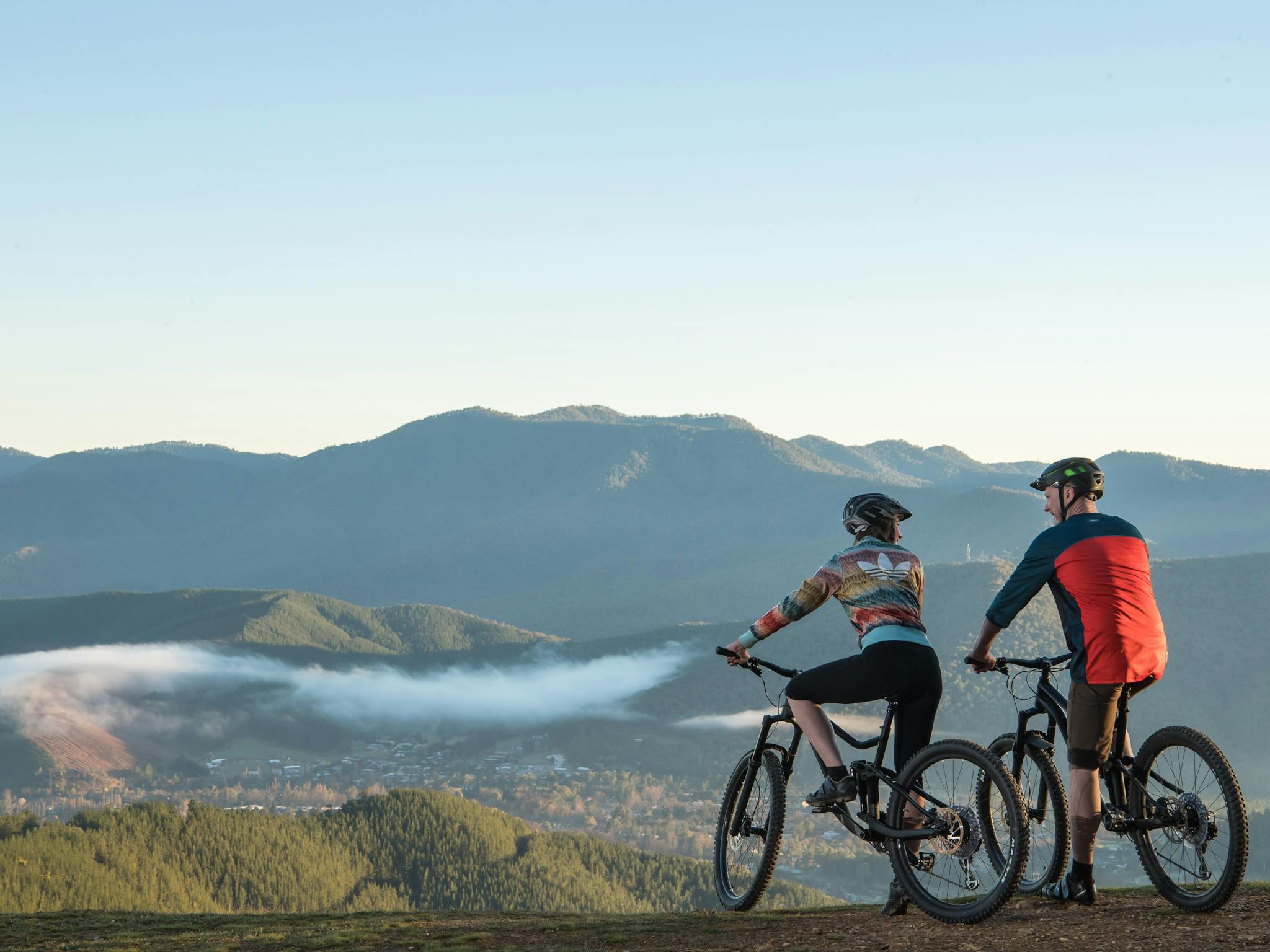 From beginner trails to double-black diamond downhills, hand-built singletrack to machine crafted flow; with over 50 kilometres of trail dropping from 800 metres, Mystic Park is one of the most diverse MTB parks in the country.​
Mystic is located in scenic Bright in Victoria's High Country, at the foot of the Victorian Alps. Open all year, it's just a short 10-minute ride from the town centre.
Mystic's trails are free to enter and ride, with tickets available for the shuttle bus service as well as a limited number of vehicle tickets for those who want to self-shuttle their group.
The park is managed by the not-for-profit group Alpine Community Plantation in cooperation with the Alpine Cycling Club, which builds and maintains our trails.
Mystic is responsible for funding its own operations, from road maintenance, event management, trail building machine works and staffing. Mystic MTB Park's independent and not-for-profit status ensures that revenue streams that come into the park, such as through the shuttle services and road access, go back into covering the costs of running the facility and the ongoing maintenance of the trails for the future.
ID: 5e2f76018e9c084005653242