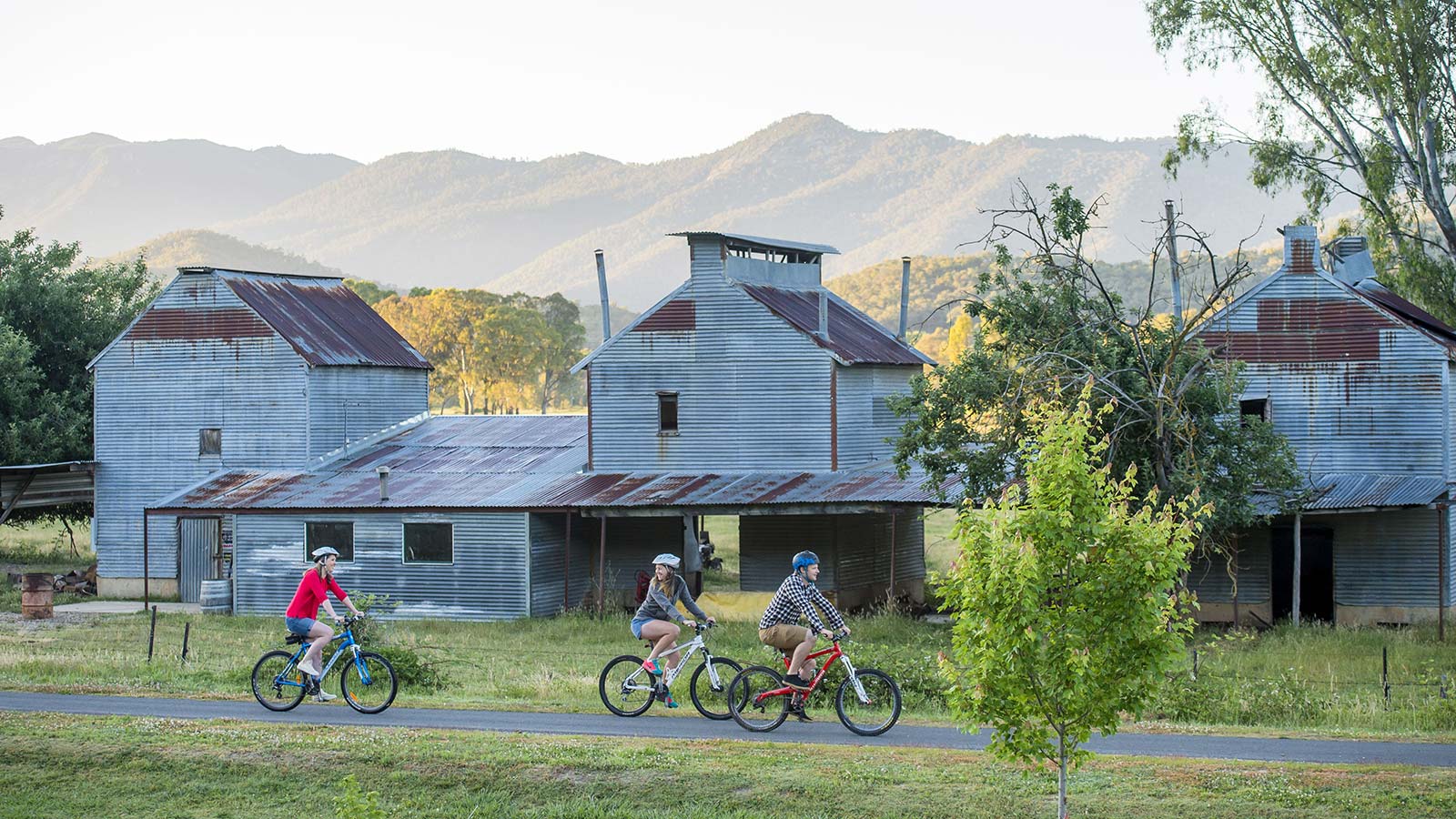 Take in alpine views and gourmet villages on the Murray to Mountains Rail Trail from Wangaratta to Bright.
The Murray to Mountains Rail Trail is the perfect way to discover the diverse landscape of North East Victoria, from natural bushland to abundant farmland, delightful hidden valleys and some of the Australia's most spectacular mountain ranges. Savour some of Australia's finest gourmet produce, renowned wines, and handcrafted beer along the ride.
Once just a direct cycle trip from Wangaratta to Bright, the Murray to Mountains is now stitched with trails branching away to Beechworth, the Milawa Gourmet Region and Harrietville.
Discover the original route over three days of riding. Start near the river in Wangaratta and ride up to historic Beechworth on day one (42km), roll down to Myrtleford on day two (44km) and finish amongst the hills in Bright on day three (31km). Stop at wineries, old railway stations and epic lookouts along the way.
Local bike hire and shuttle operators along the route can help if you need a bike, e-bike, panniers or just want a lift home on the shuttle.