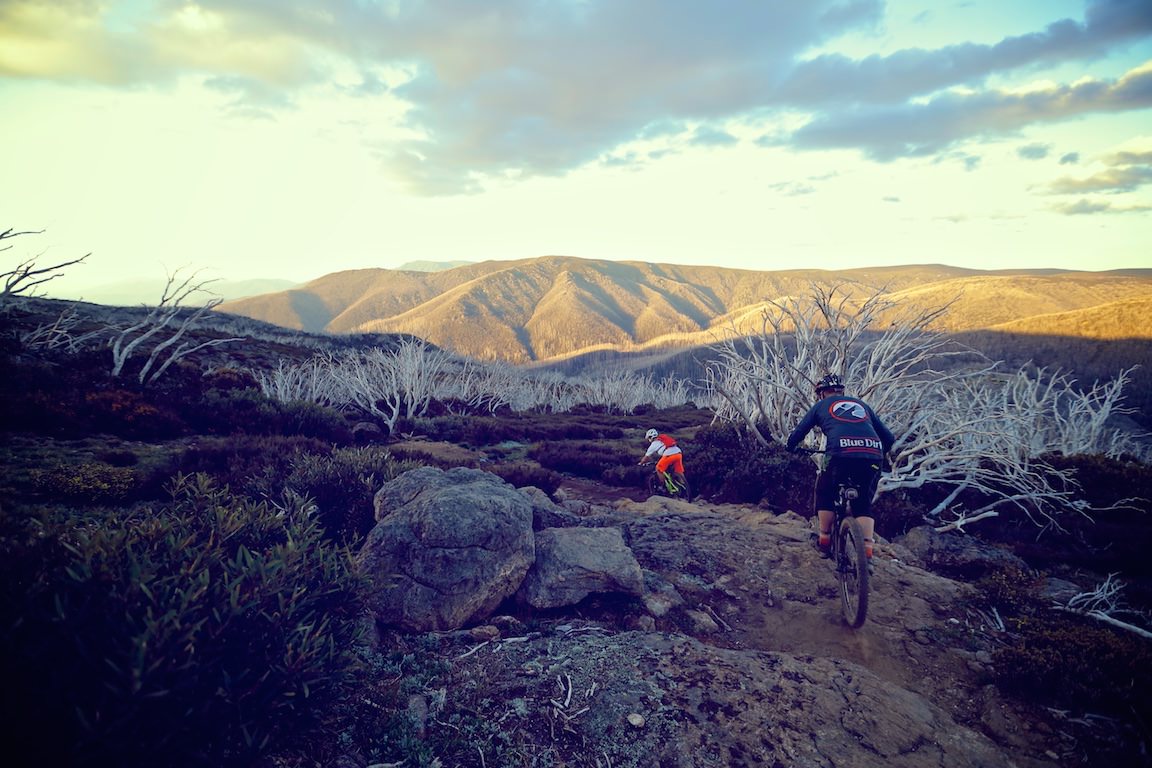 "The ride from Falls Creek down to Mount Beauty is a real life changer. Fainters Track must be one of the best back country adventure rides in the country. Blown away! " FLOW MOUNTAIN BIKE
Riders are saying that this is quite possibly THE BEST and most challenging back country 'All Mountain' rides in Australia. This ride will see you ride over 5 spectacular peaks with breath taking views for the entire journey.
The first half of the track will see you climb over three 1800m peaks on a mixture of fire trail and tight technical single track before a huge rocky descent down to the top of the famous Big Hill downhill track. From the top of Big Hill we descend to the top of Mount Beauty Bike Park where we ride lush single trail to the finish at the base of the Mount Beauty Bike Park (Start at: 1849m Finish at: 365m!!). This route is packed full of technical single trail, fast loose descents, creek crossings, cliffs edge rock gardens, Cattleman's huts and more.
This Tour starts and finishes in the Falls Creek Village. Riders must make their own way to Falls Creek before the ride and Blue Dirt will shuttle you from Mount Beauty back to Falls Creek once the ride is complete.
Fainter Tour Prices
4 – 5 hour Tour $195.00
Includes:
Fully guided ride (ride time between 4-6 hours)
Lunch included
Vehicle shuttle from Mount Beauty to Falls Creek for riders and bikes.
Shuttle vehicle carrying personal belongings and more.
Accommodation recommendations. (accommodation price is not included)
PMBI and first aid qualified mountain bike guides.
Hire bikes: Contact us for prices and details