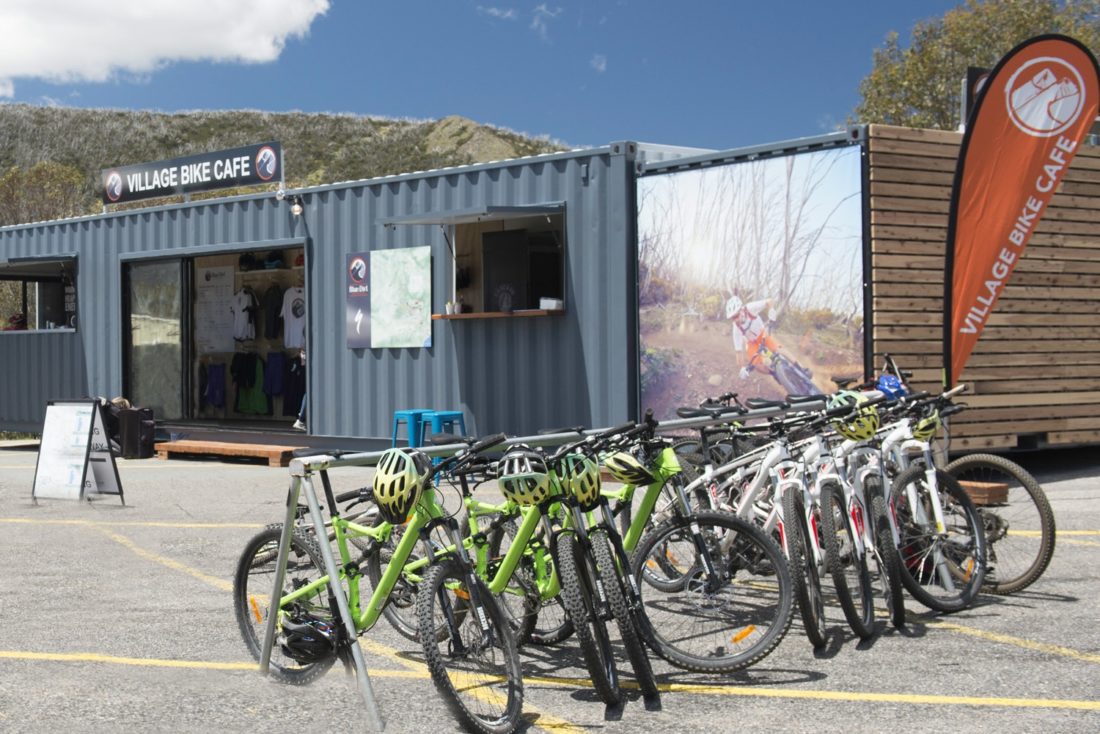 Rent the gear you need on-mountain, right in the village
VILLAGE BIKE CAFE
Slalom North Car Park
0409 161 903 www.bluedirt.com.au
Offering a wide fleet of single and dual suspension Specialized bikes. Sign up for Gravity Shuttles here with coffee, food, merchandise and spares available too.
Dual Suspension
1 day – $90
2 day – $170
extra day – $60
Hardtail
1 day – $50
2 day – $90
Kids Hardtail
1 day – $35
2 day – $60
SERVICING
Blue Dirt's expertise is just the thing you need when looking for an urgent service of your bike. Stop in to the Slalom Day Car Park cafe and the guys will be able to help you out with a service, repair or spares.
 RETAIL
We offer a range of products such as protective gear, soft goods, hard goods, stickers and more.
FRUEAUF VILLAGE BIKE RENTAL
Milch Cafe – 4 Schuss St
5758 3476 www.fvfallscreek.com.au
Rent from the fleet of Giant Stance Dual Suspension bikes out front of Milch Cafe. They do a mean latte and excellent dining too!
Dual Suspension
1 day – $70
BE FOODSTORE MTB RENTAL
Village Bowl – 5758 3222
Also offering Giant Stance Dual Suspensions, Be Foodstore is a favourite for dining and post-ride drinks too.
Dual Suspension
1 day – $70