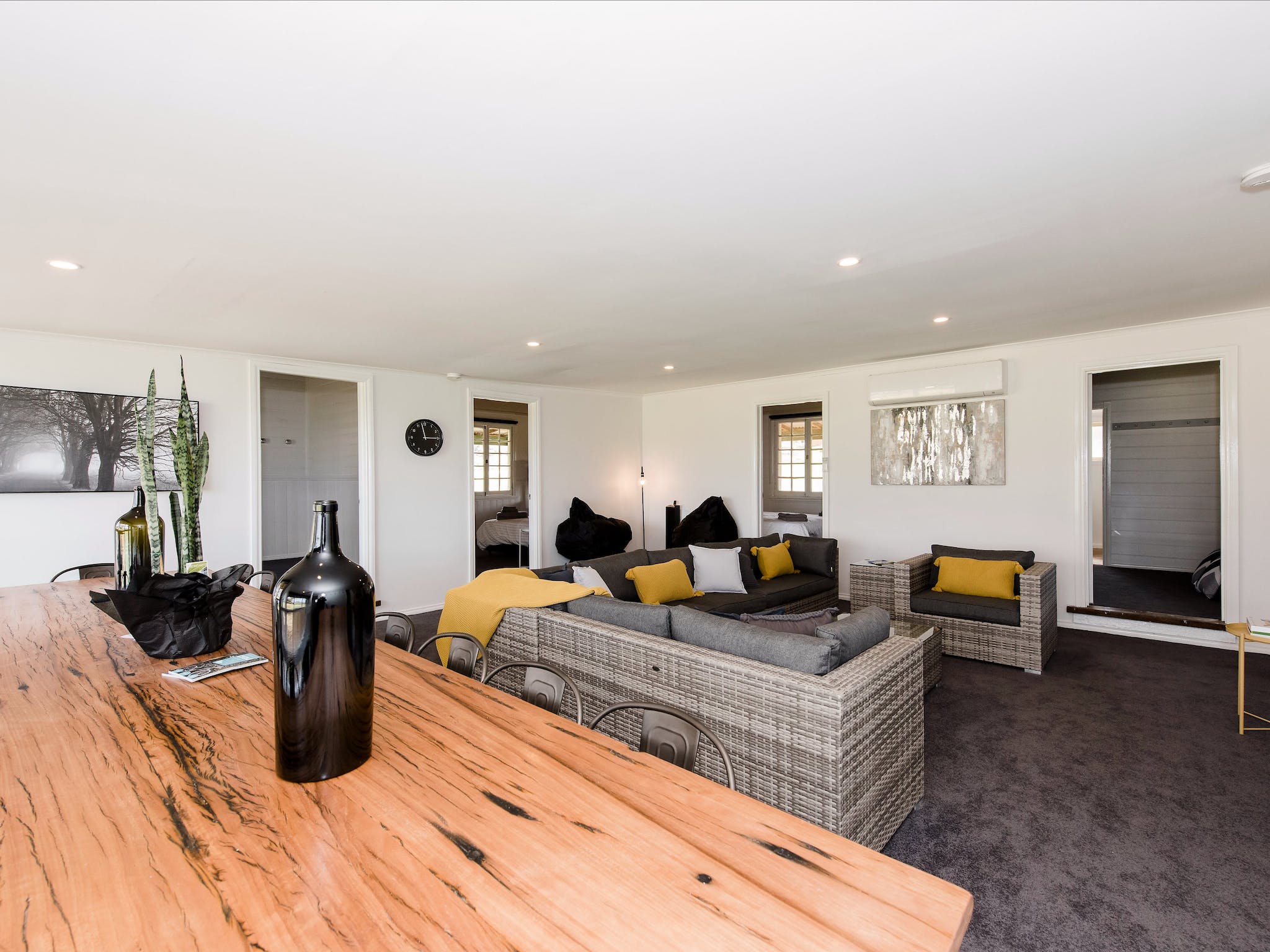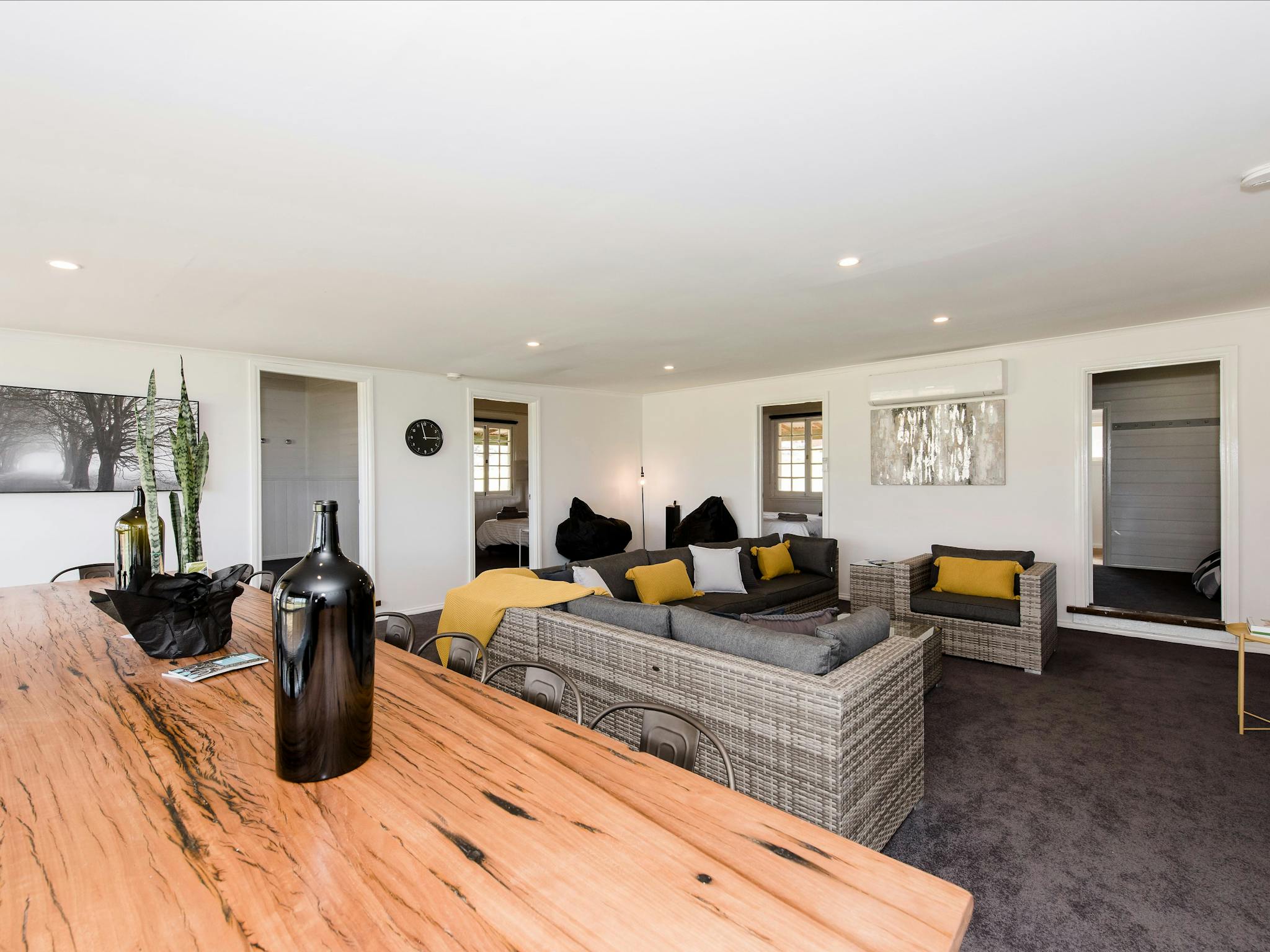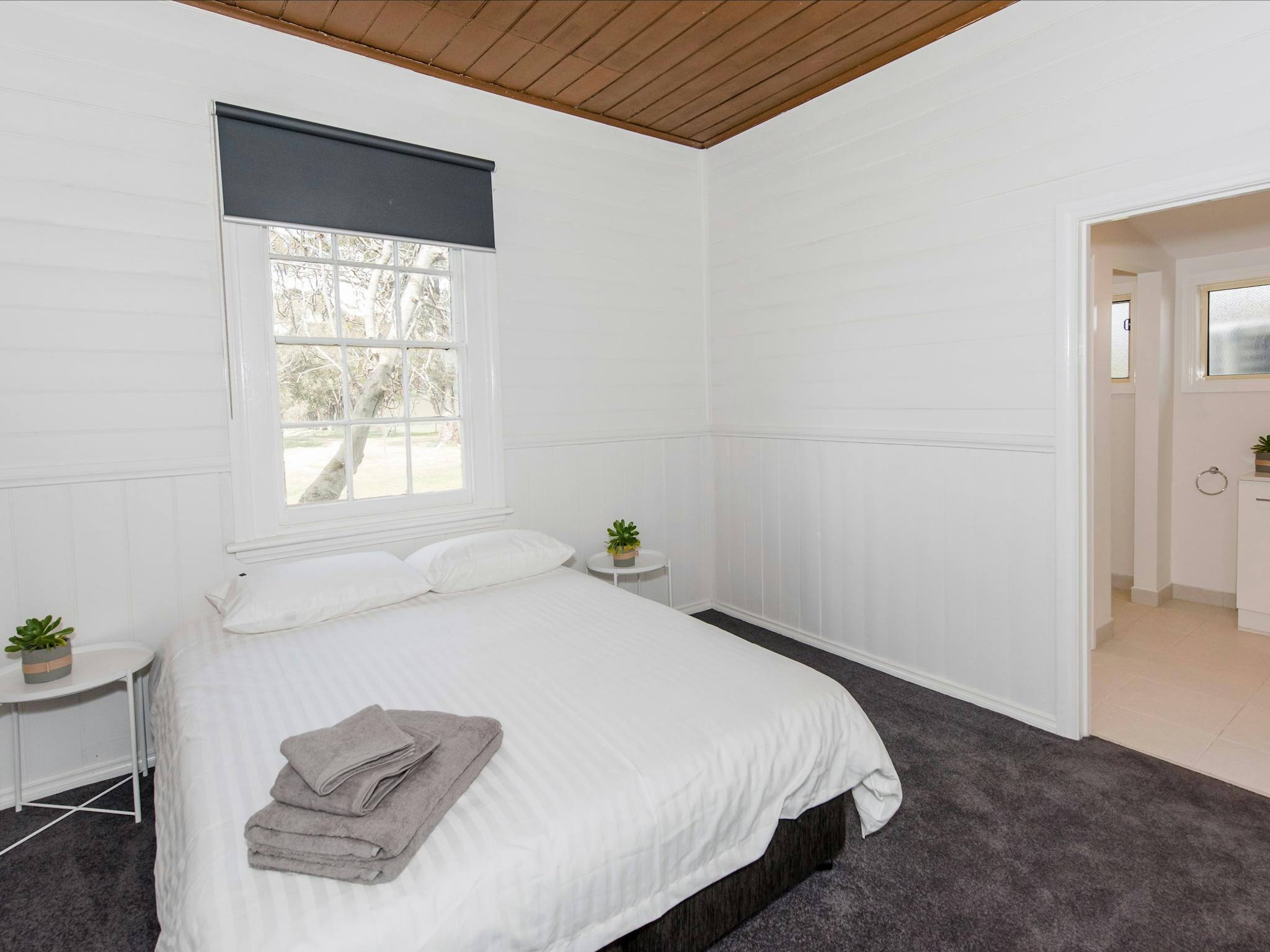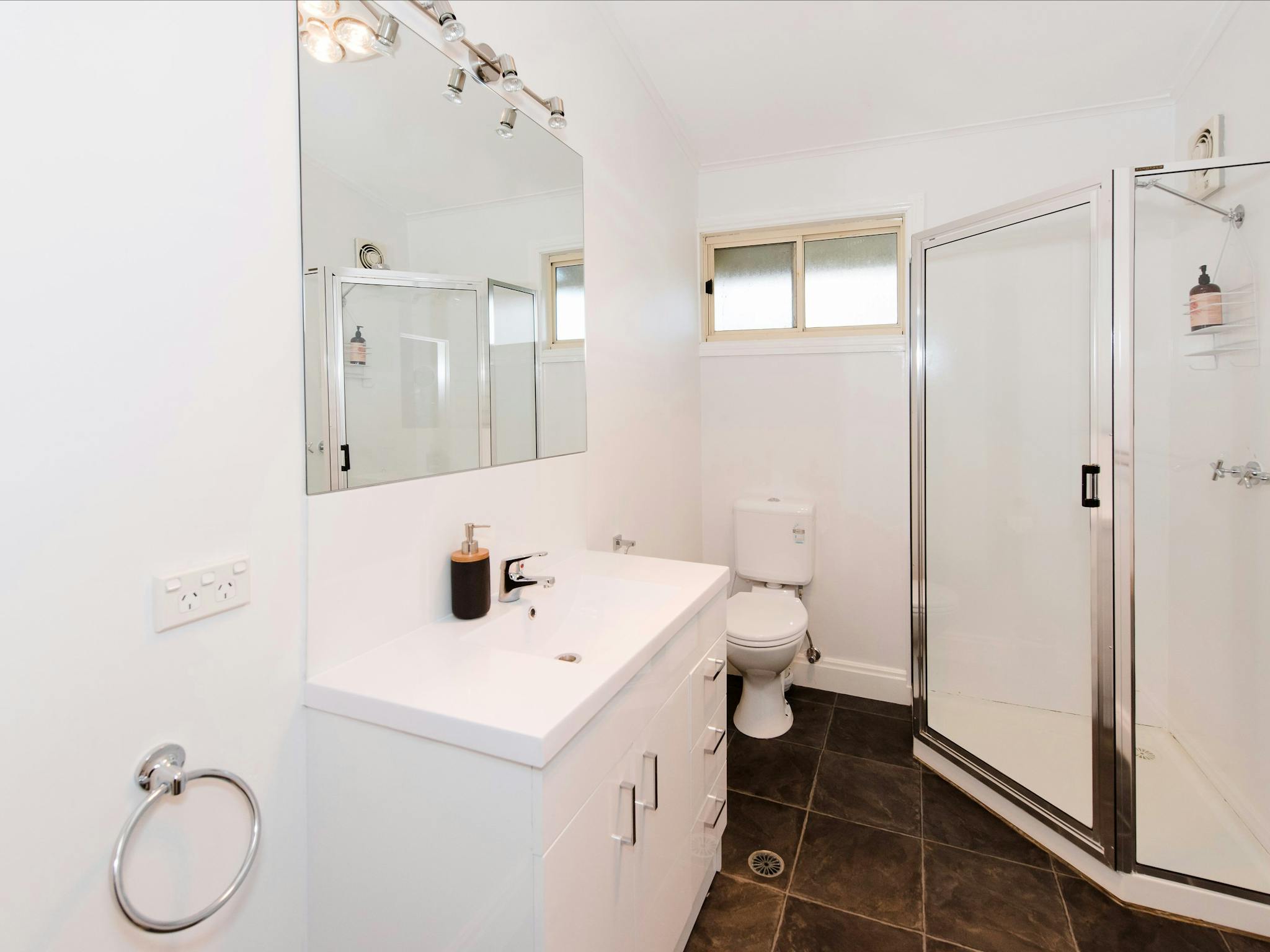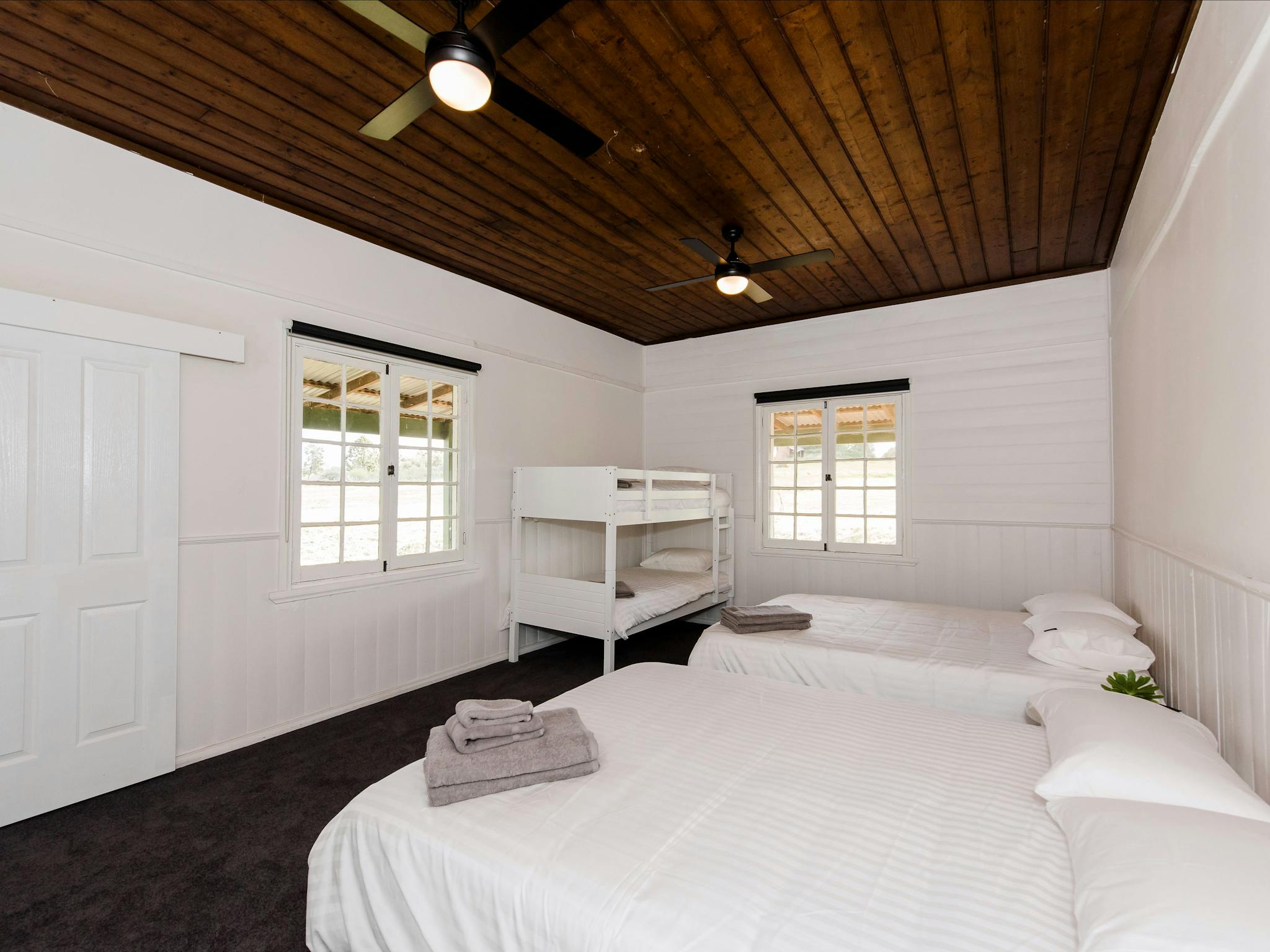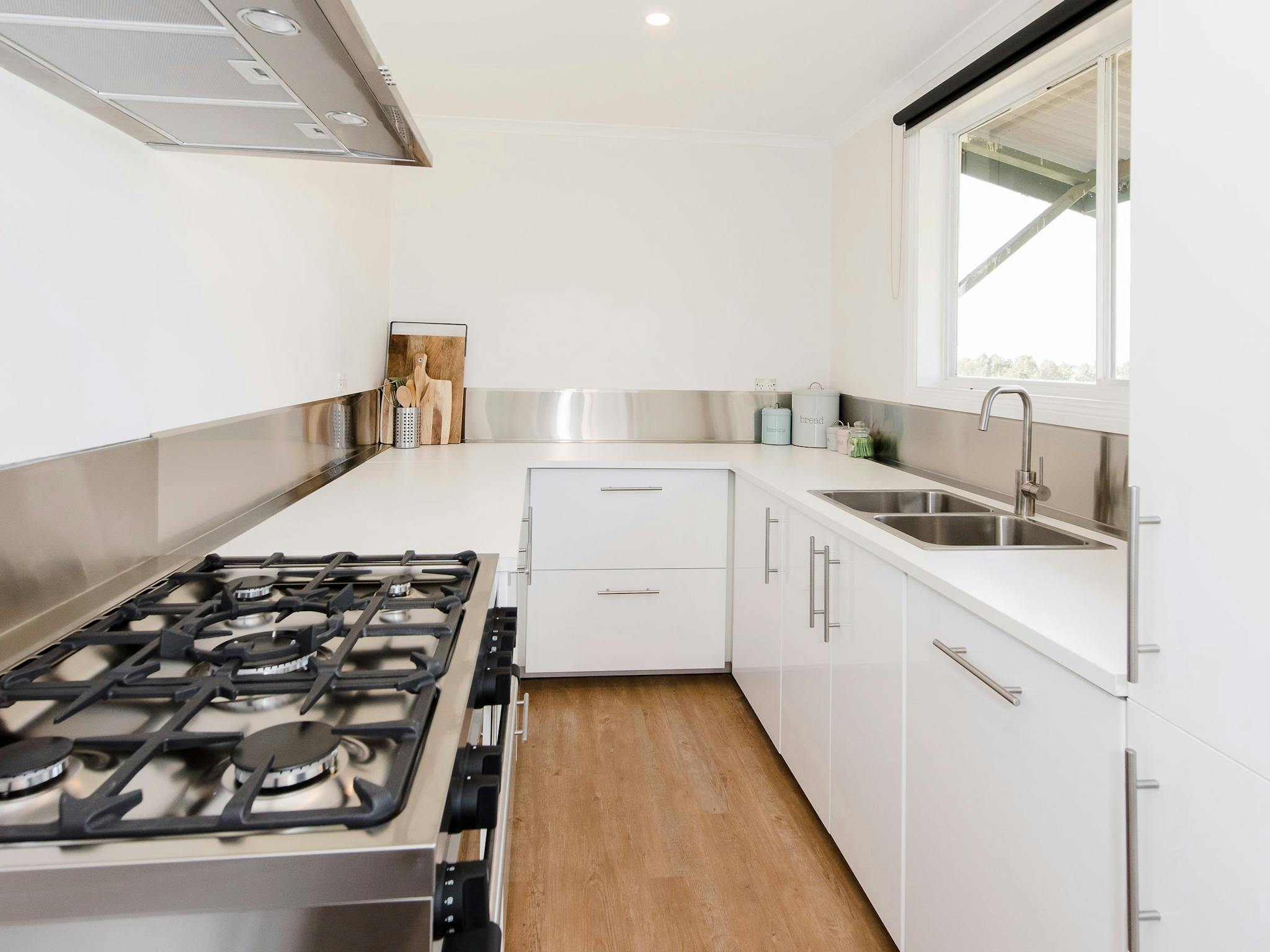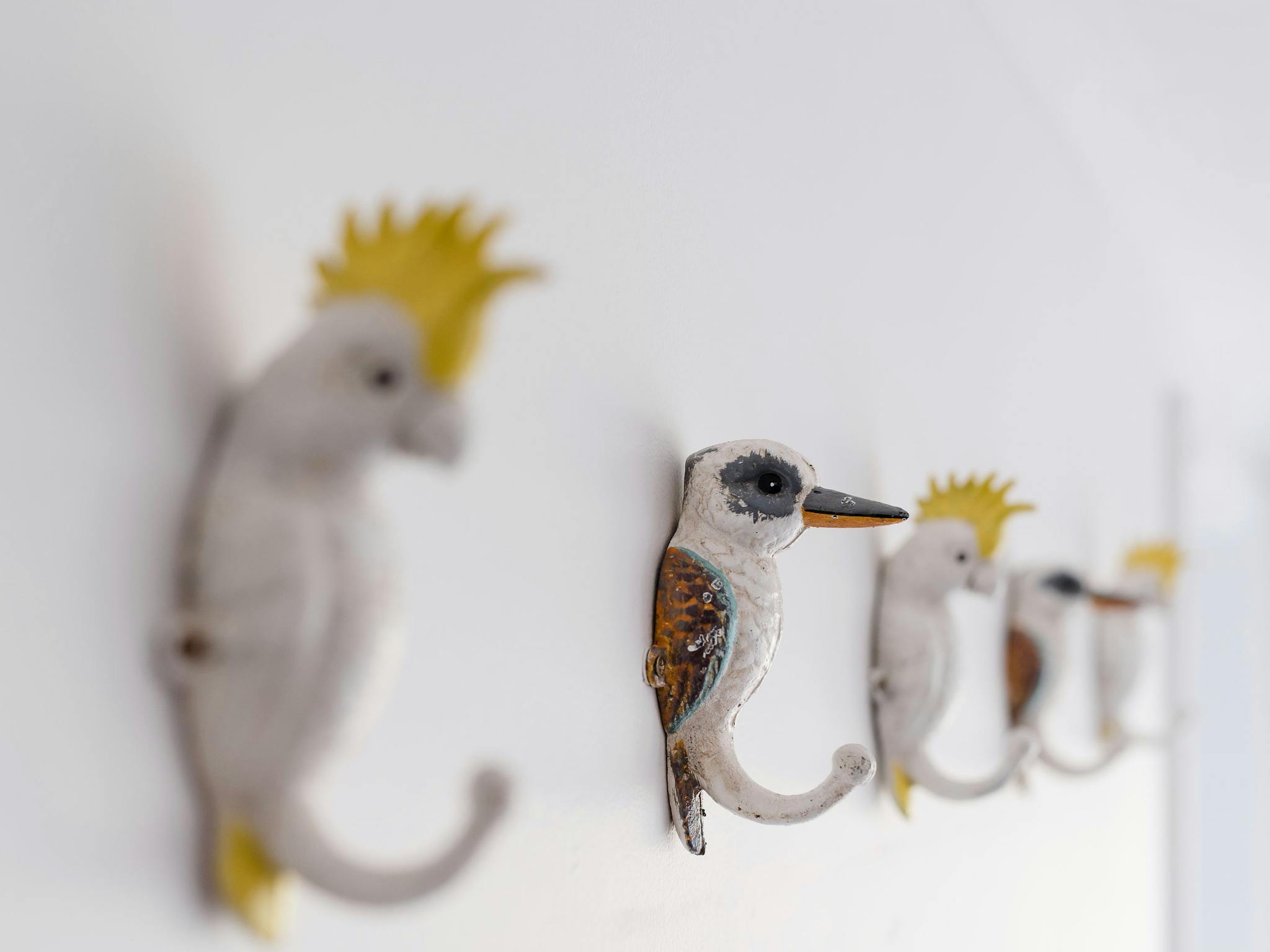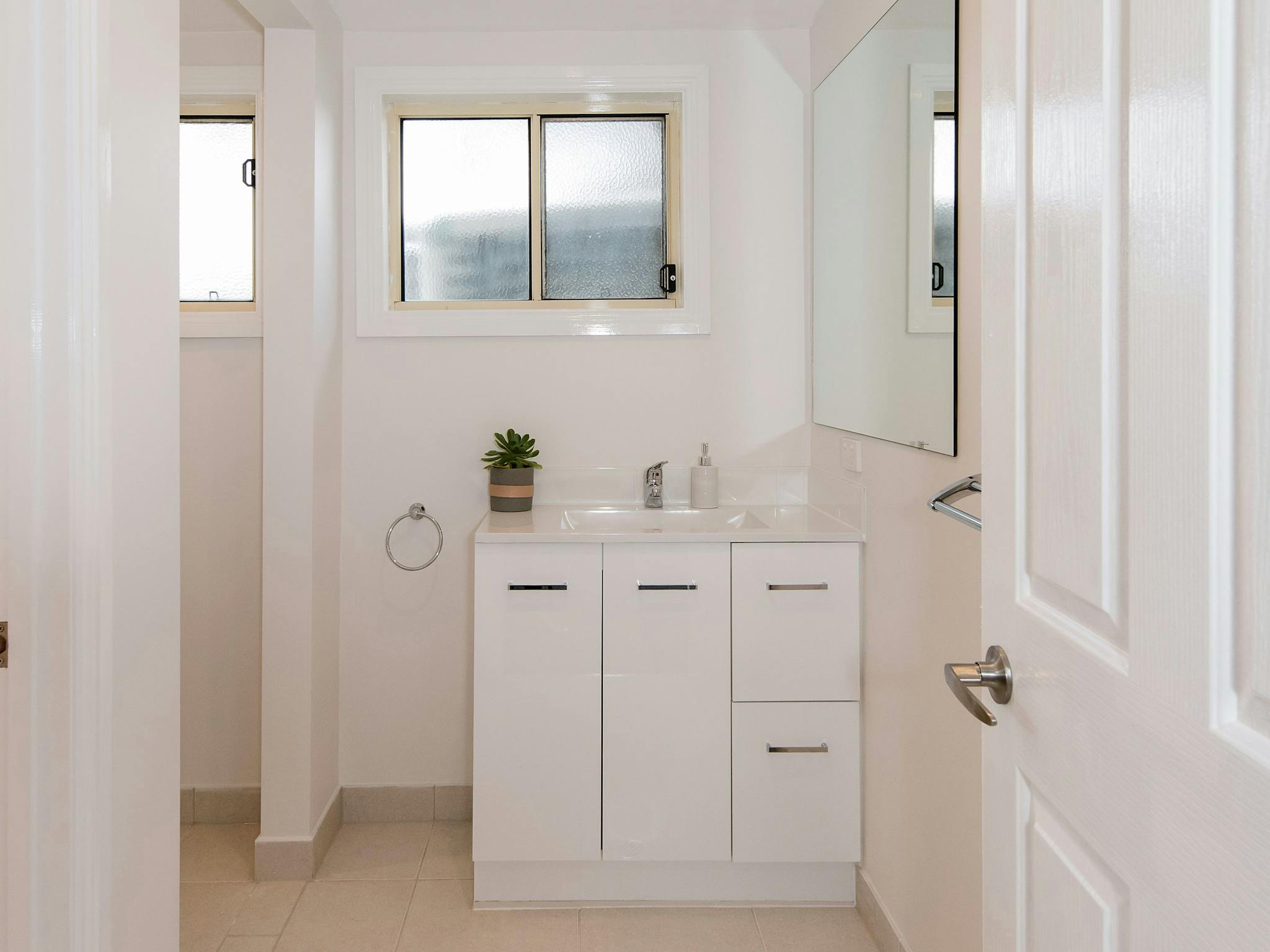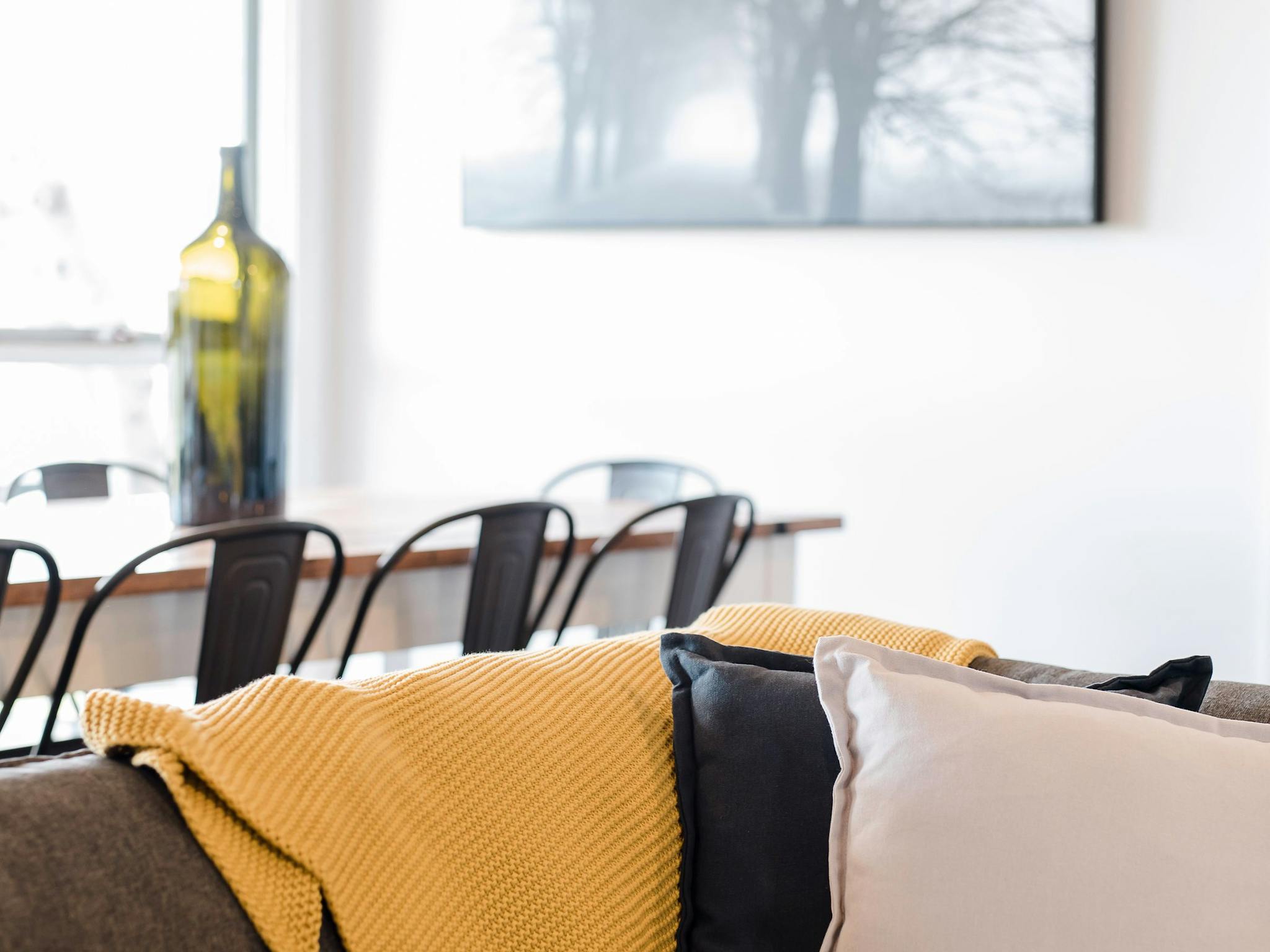 On an iconic estate in Rutherglen, 'The Pickers Cottage' is a large house overlooking the sun-drenched paddocks. Recently renovated accommodation for 20 people, all queen beds in each room can be split into singles. Every bedroom has a brand new ensuite.
An inviting dining table in the lounge can seat 20 people comfortably for long, happy dinners. This house is perfect for big family and friend get-togethers, private event or conference groups.
The cottage is located within Mount Ophir Estate, a unique and exclusive property in the rural district of Rutherglen in northern Victoria, Australia. Boasting 360-degree views of the surrounding area, including the Murray River Basin and the Snowy Mountains to the east.
Mount Ophir Estate is currently operating as an exclusive site for private events, including Rutherglen weddings, corporate getaways, and unique, luxury accommodation.
Services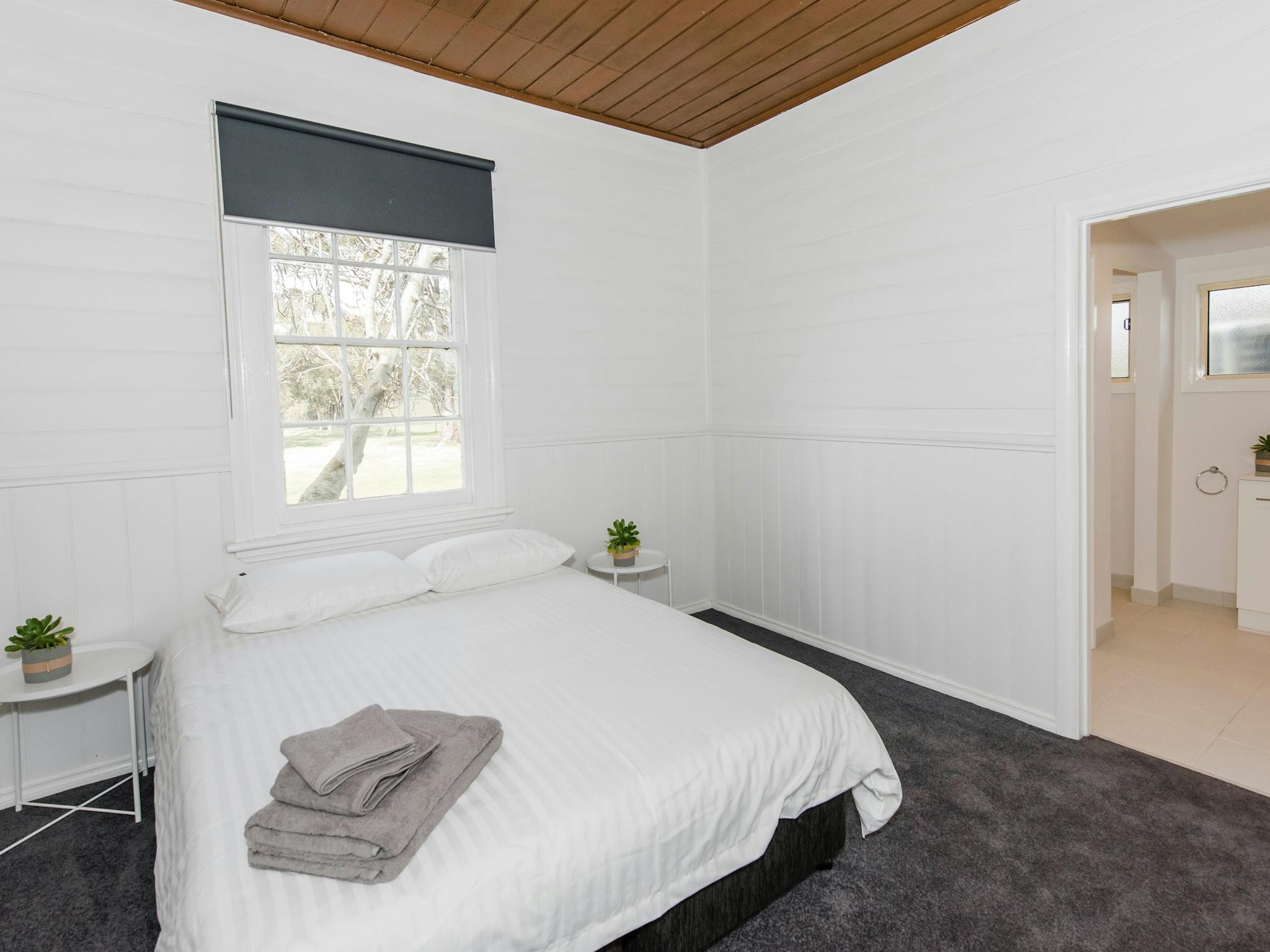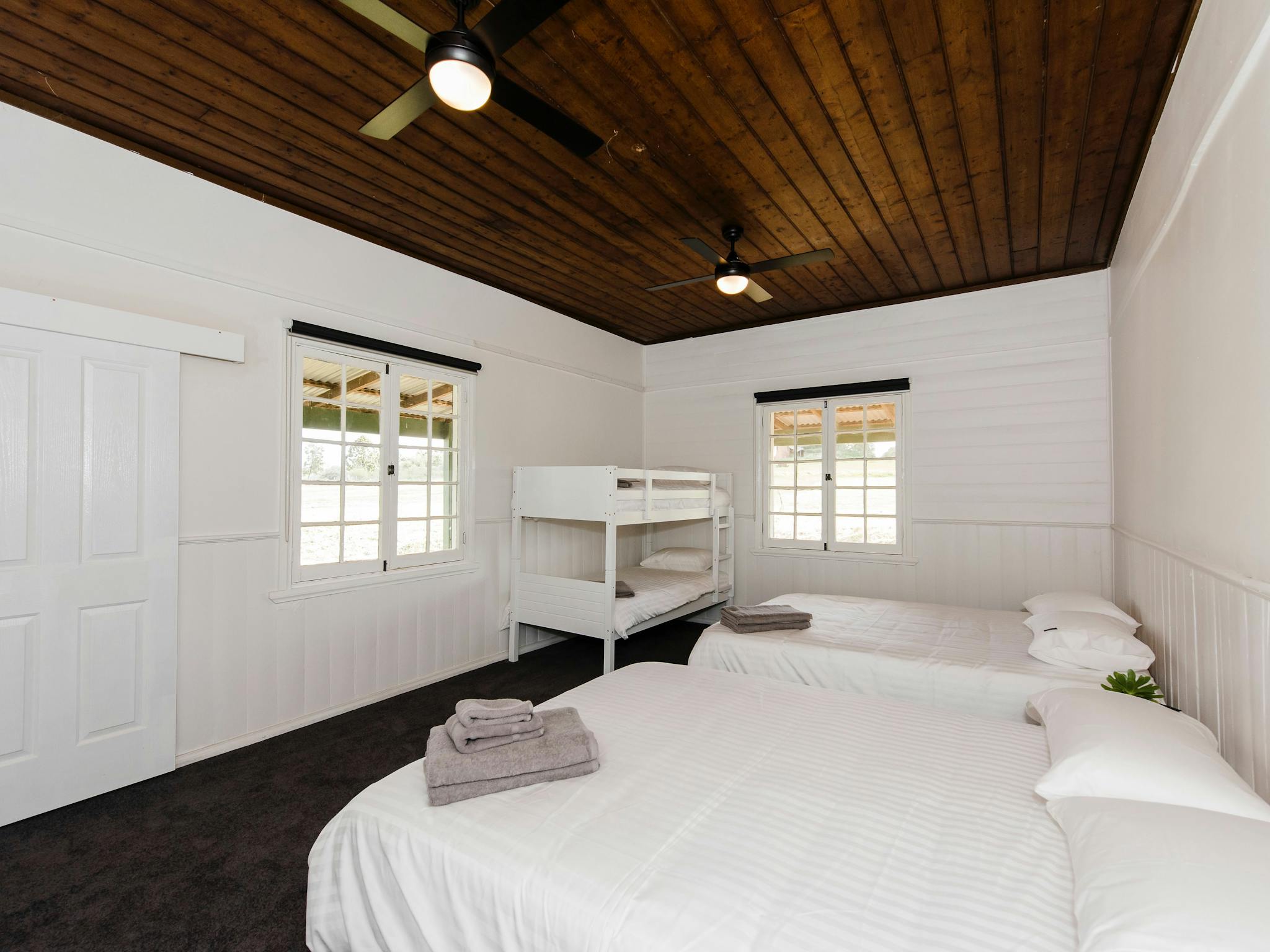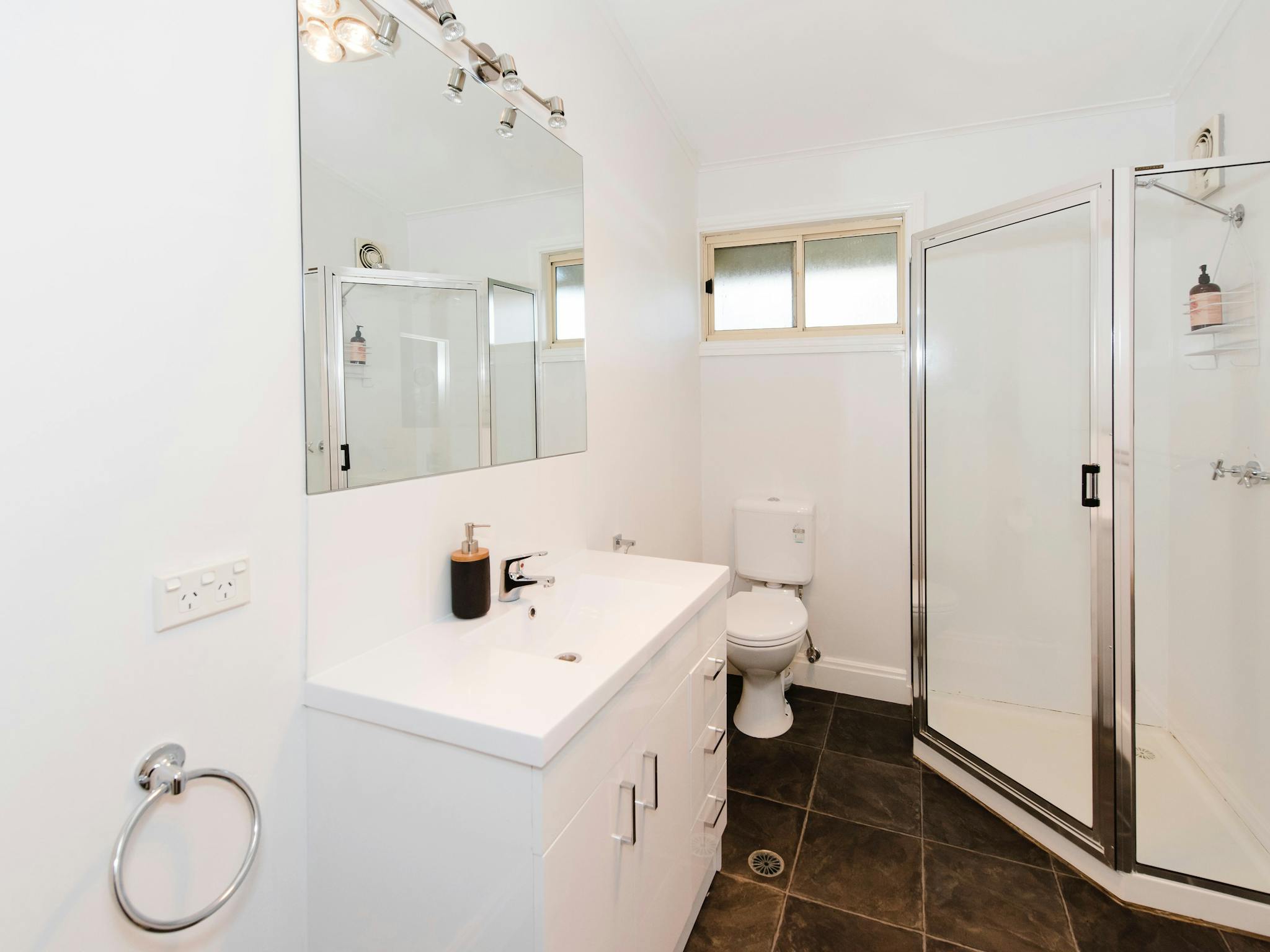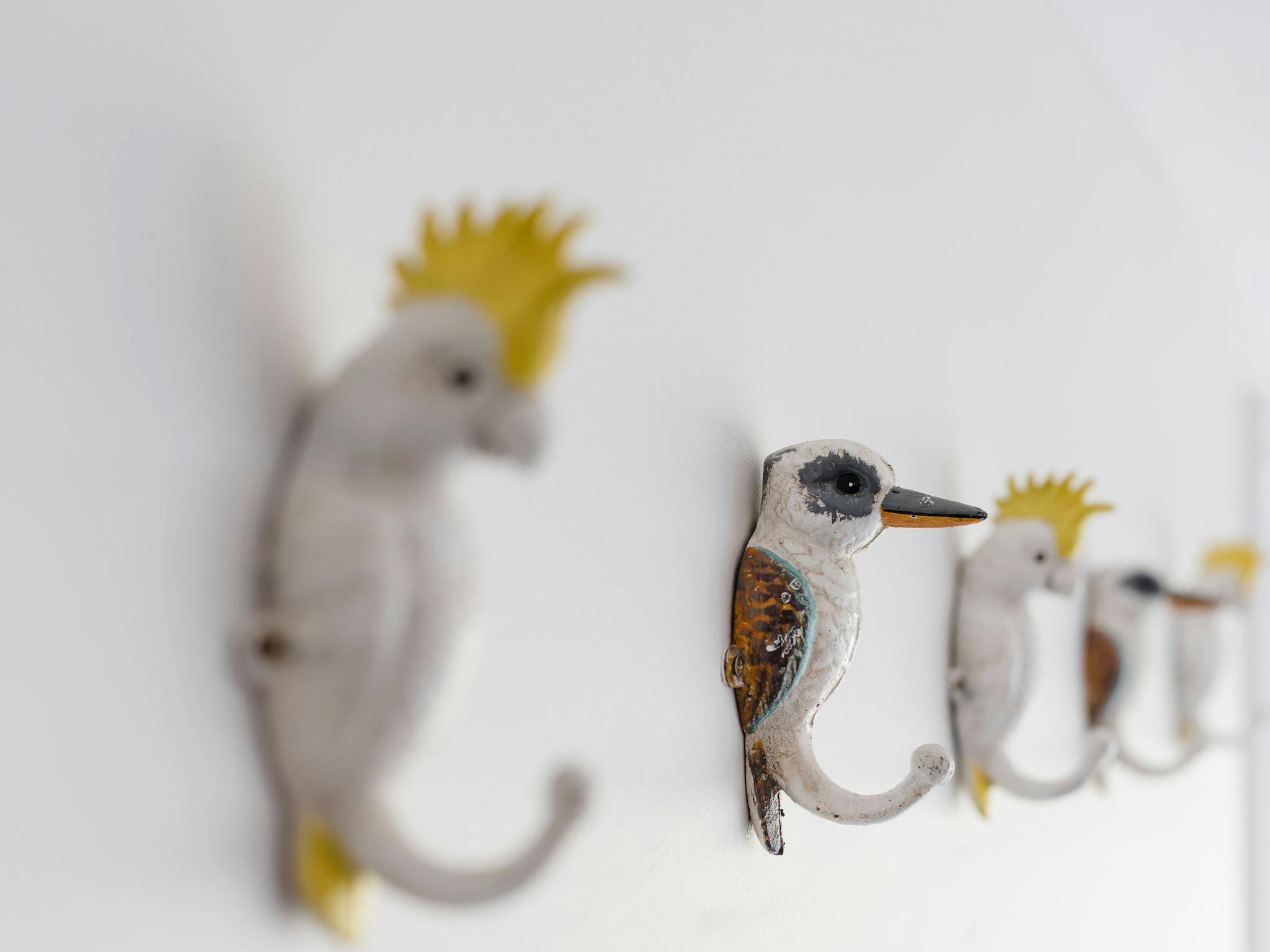 The Pickers Cottage
The house comprises of six bedrooms and six ensuites. All queen beds can be split into singles for your own configuration.
A very large living room which is at the centre of the action and a brand new kitchen. A private car entrance to this house is also accessible.
ID: 59d5b71b3e1e84565f1794fa