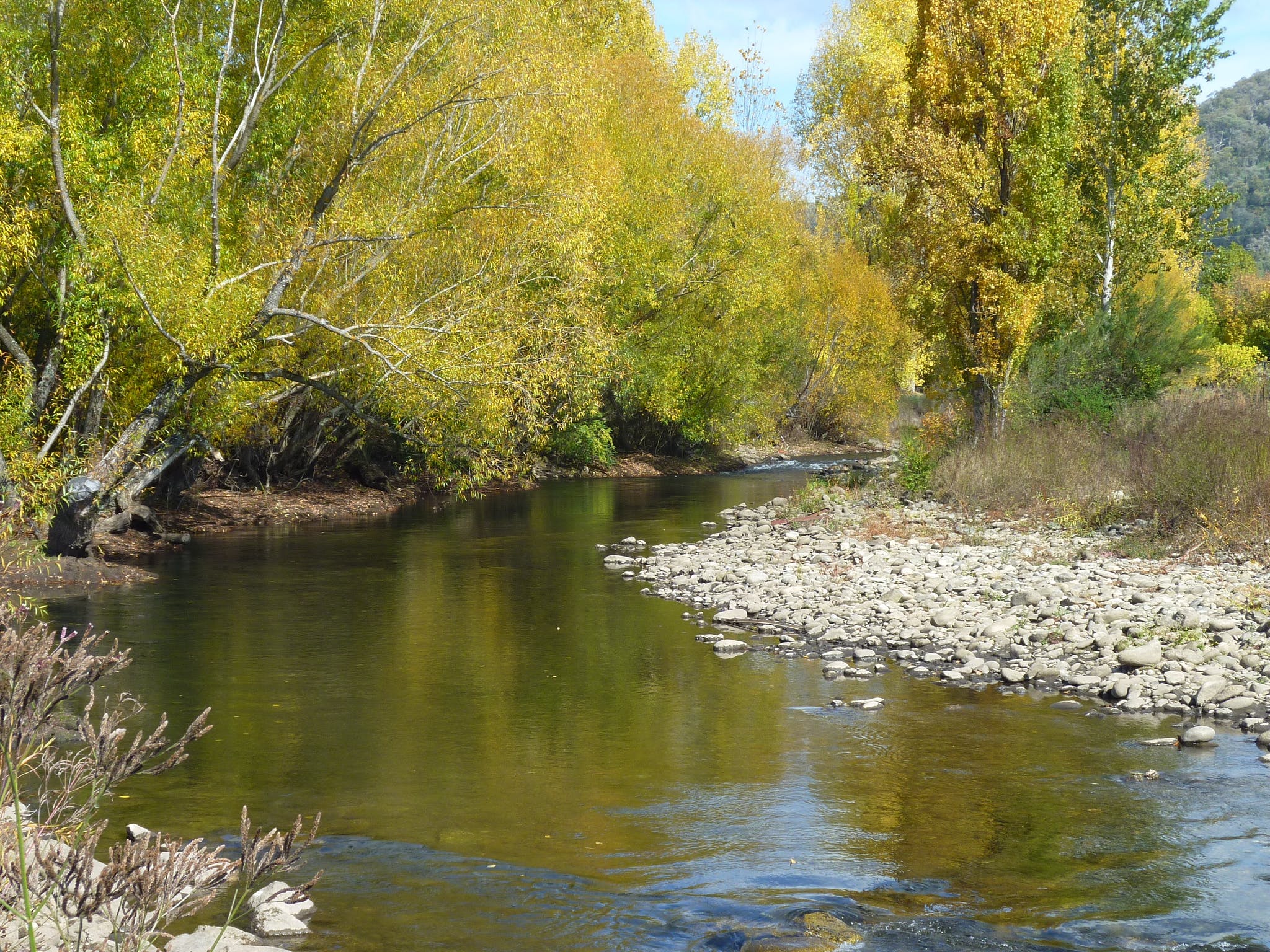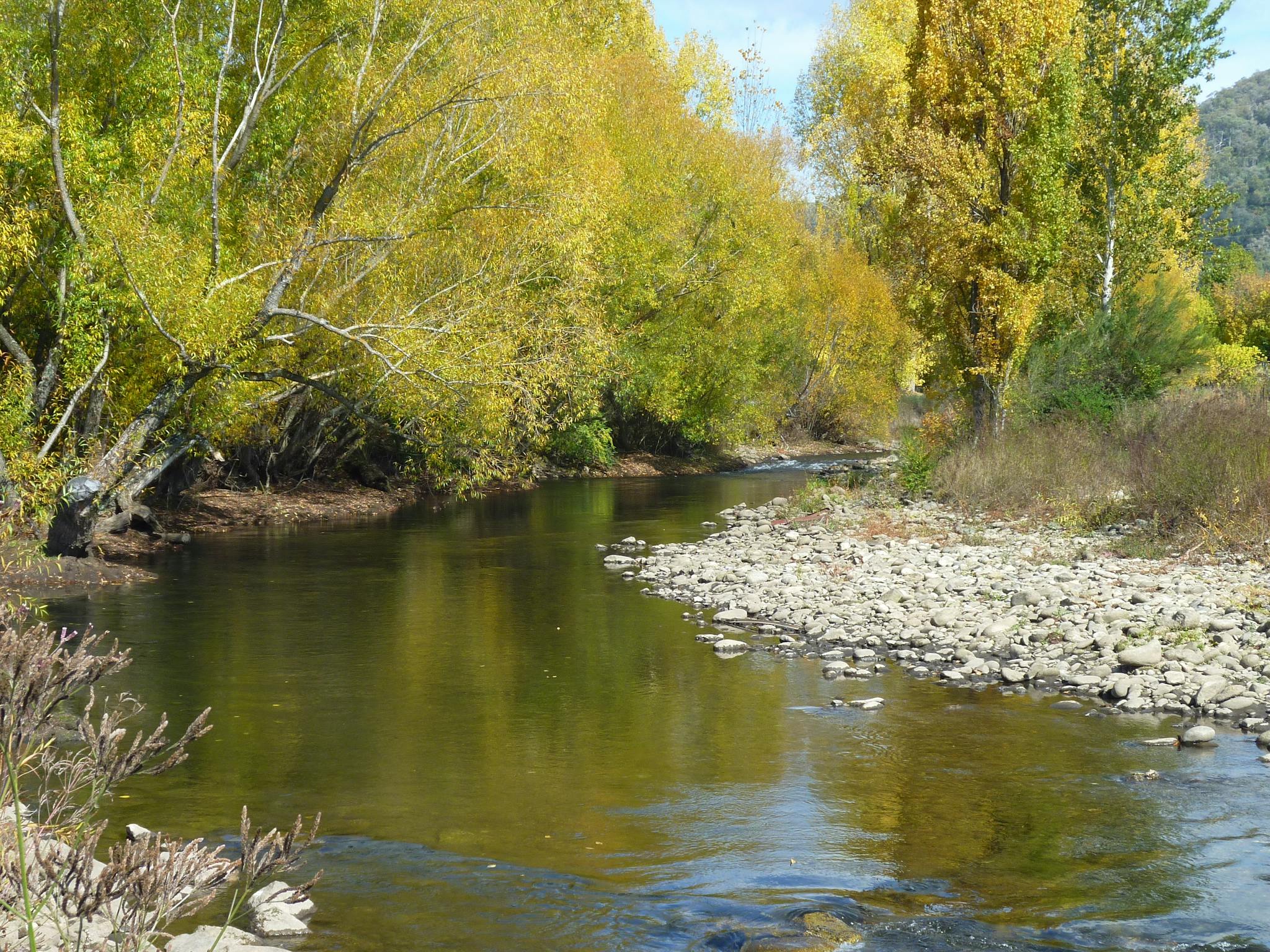 This is a four kilometres-return walk from the town of Mt Beauty, tracing the eastern bank of the lovely Kiewa River.
This sealed walk path follows the Kiewa River (west branch) as it threads through the north end of the lovely town of Mount Beauty in the Happy Valley region.
The walk trail begins just off the main Highway into town, but the scenery certainly improves as you pass farmland, shady groves, happy riverside campers (in warmer months) and then arrive at the inviting Pebble Beach area for a swim, if you fancy.
Pack your swimwear and some water shoes if the weather is warm, as the rocks are very slippery (and can be pointy and uncomfortable to walk on in bare feet).
When you approach the beach area the path splits – stay left and follow the river.
The 'beach' is really a calmer section of the river that opens up a little, though the current can still whistle along and there are smaller rapids to the north and south.
Currents can be quite strong (especially after rain). Always check conditions and it is not advisable for children or weaker swimmers (and never swim alone).
There are no toilets along the route.
ID: 61662b3dff46b03435d2a1f1