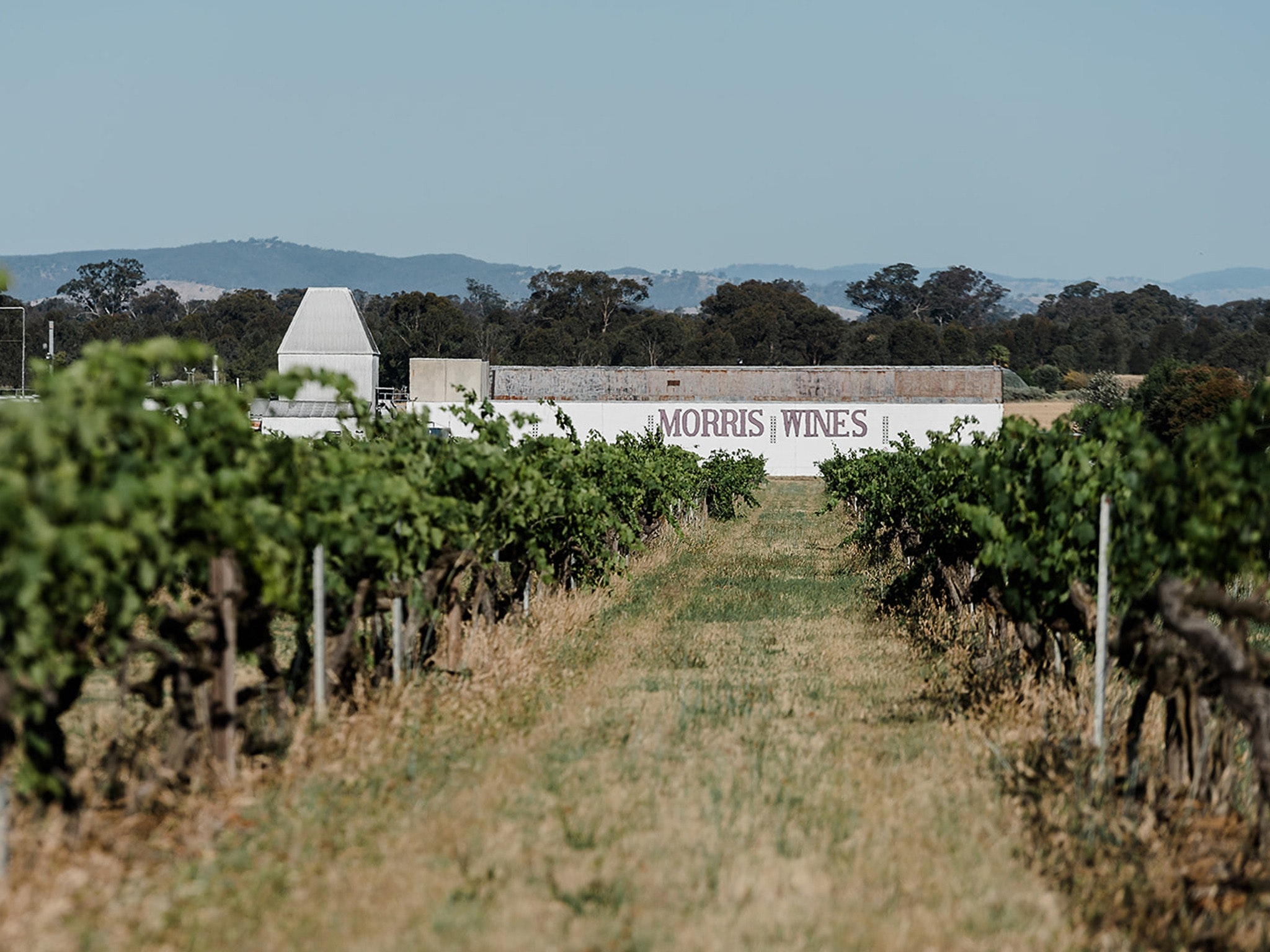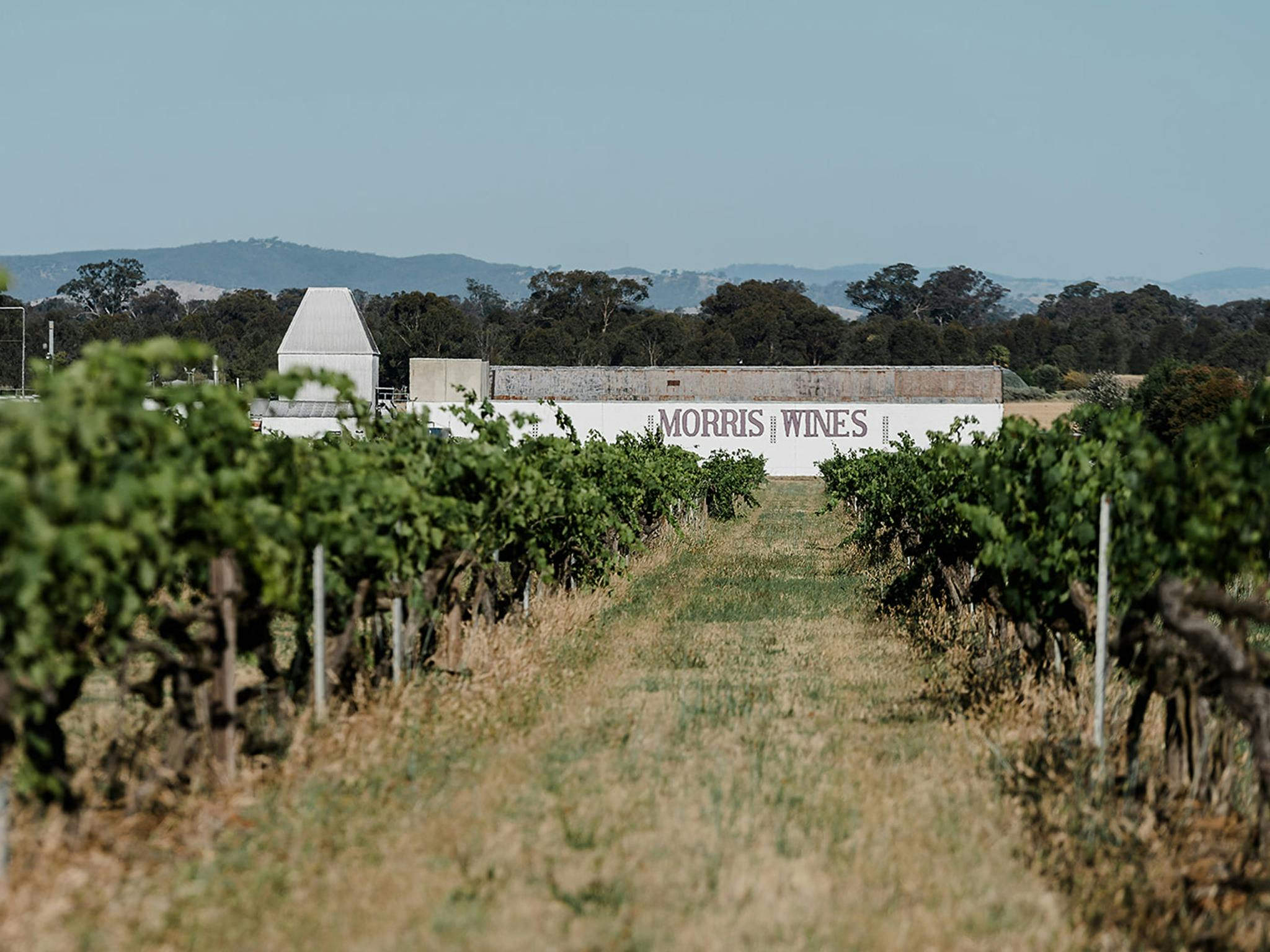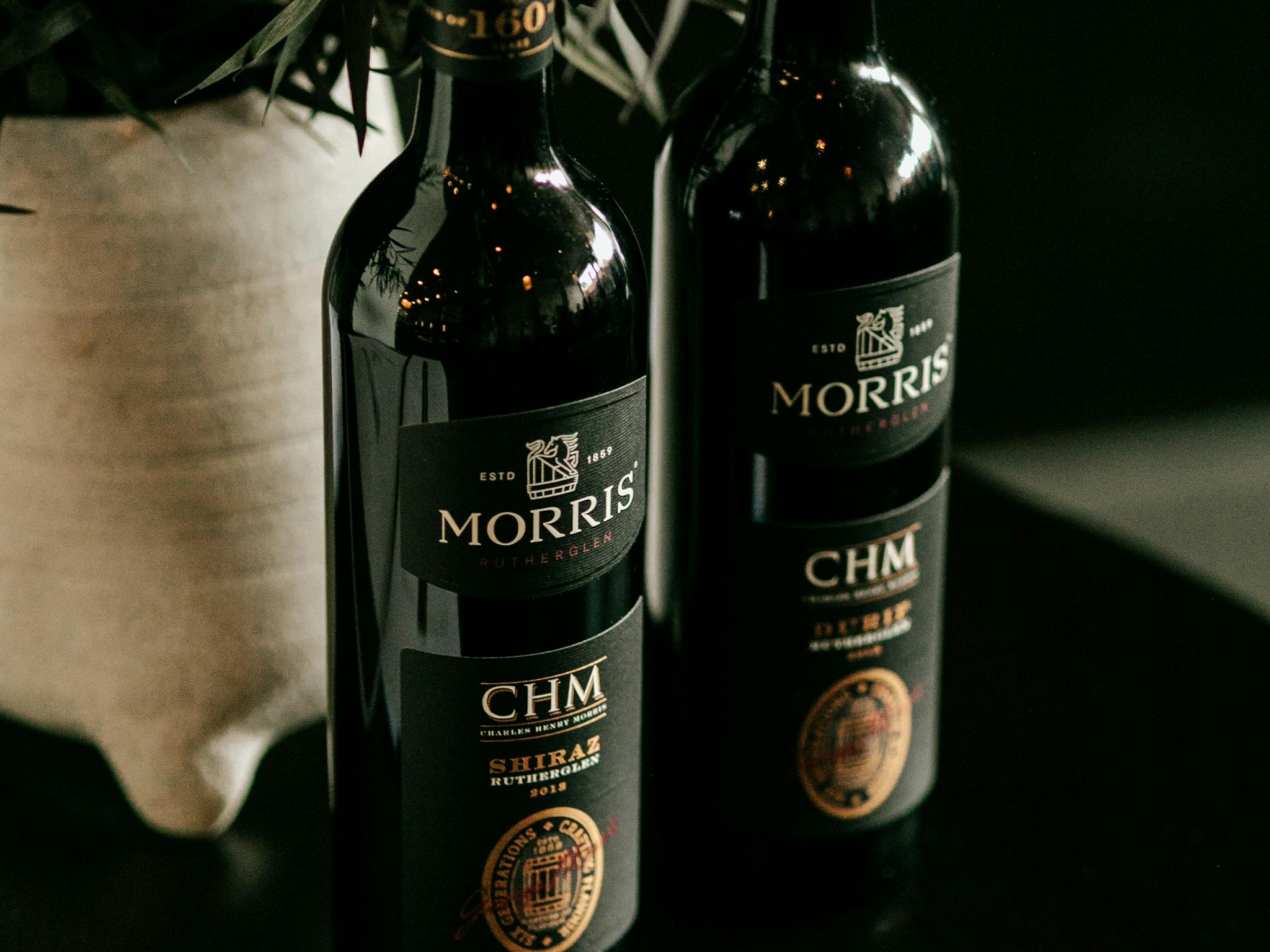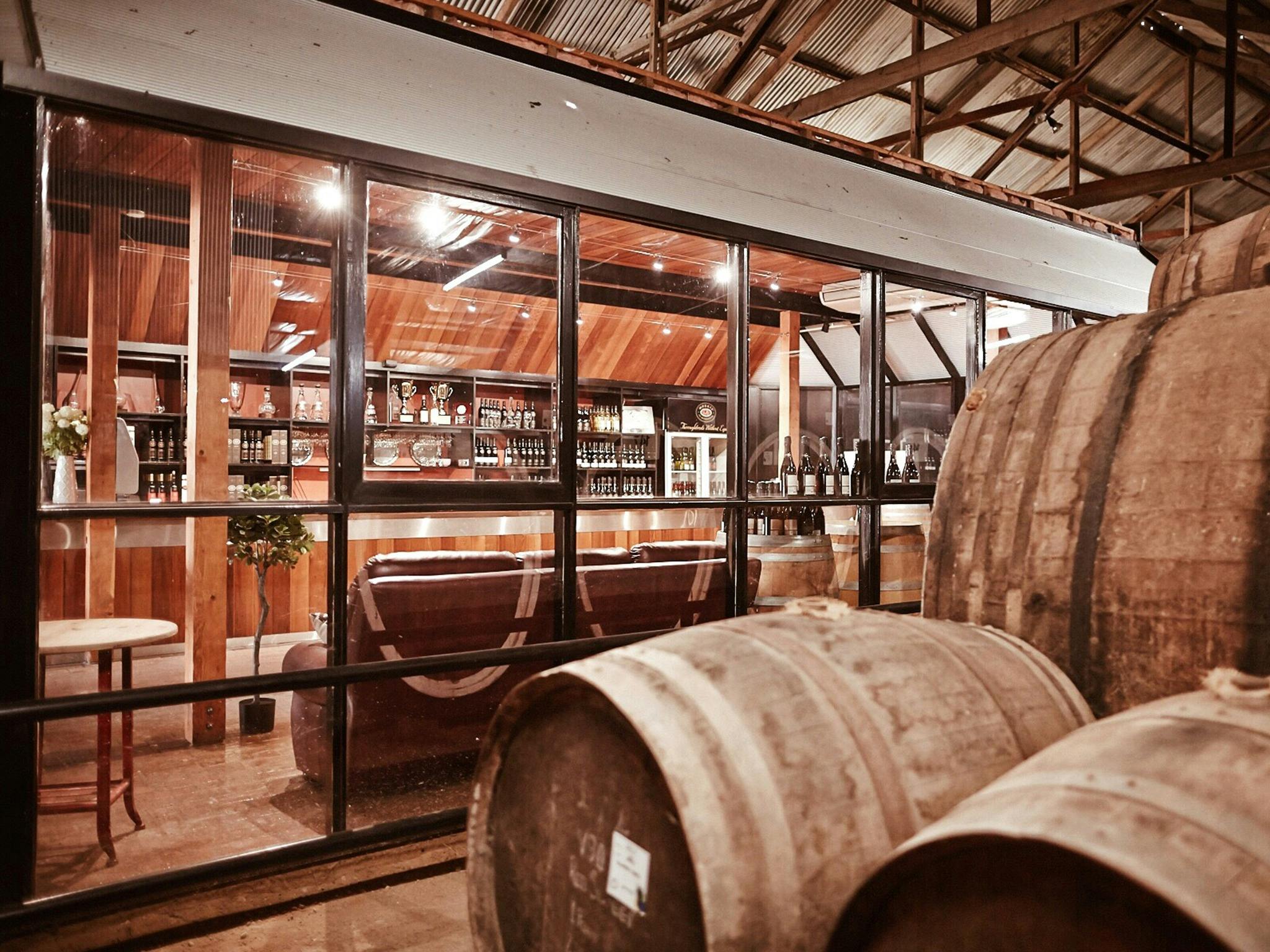 Established in 1859, Morris of Rutherglen have earned the esteemed position as one of the most prominent winemaking families in Australia. 160 years later, Morris of Rutherglen are still using traditional winemaking techniques to produce quality, world renowned wine.
Located in the high country of North East Victoria, Morris of Rutherglen is world famous for crafting luscious fortifieds and big bold red wines – under the guidance of fifth generation Chief Winemaker David Morris.
Nestled down a long driveway flanked by vineyards, you will find the atrium style Cellar Door of Morris Wines.
Taste the full range including our sumptuous Old Premium Rare Muscat (awarded 'Best Muscat in the world' – Muscats du Monde, 2018 and scored 100 points by renowned wine writer James Halliday in 2020. Check out other Cellar Door exclusives when visiting the winery, recently named in the Top 10 Wineries in Australia list by Junkee Media. Discover the century old barrels and famous dirt floors, and enjoy an up-close winery experience like no other.
– 5 star winery rating for 'achieving a long track record of excellence' – James Halliday Wine Companion, 2021.
– Fortified Wine Producer of the Year – IWSC, 2018, 2020.
– Outstanding Wine Producer of the Year – IWSC 2020.
Open seven days, from 10:00am to 4:00pm.
ID: 56b25181d270154b4555284e