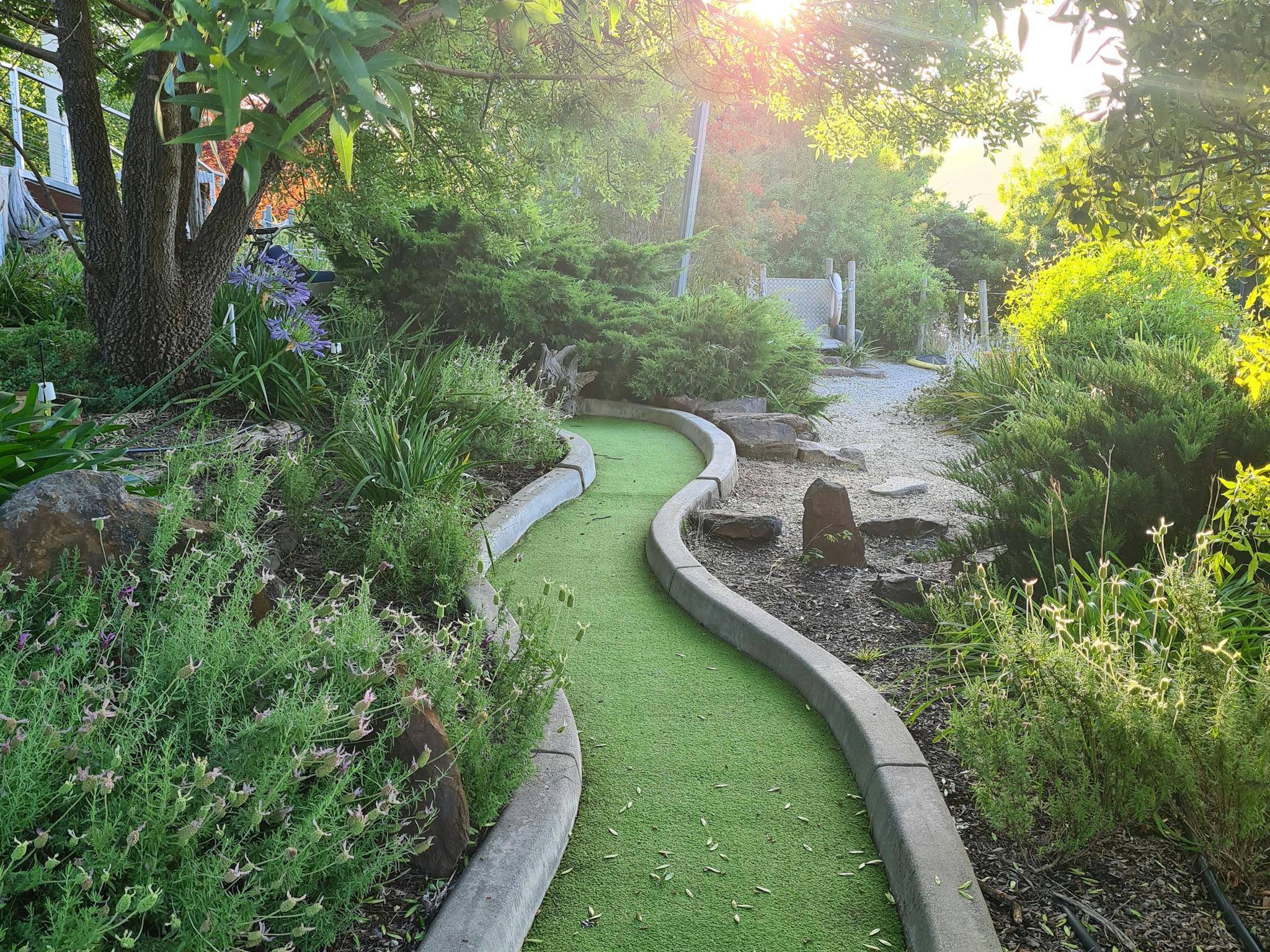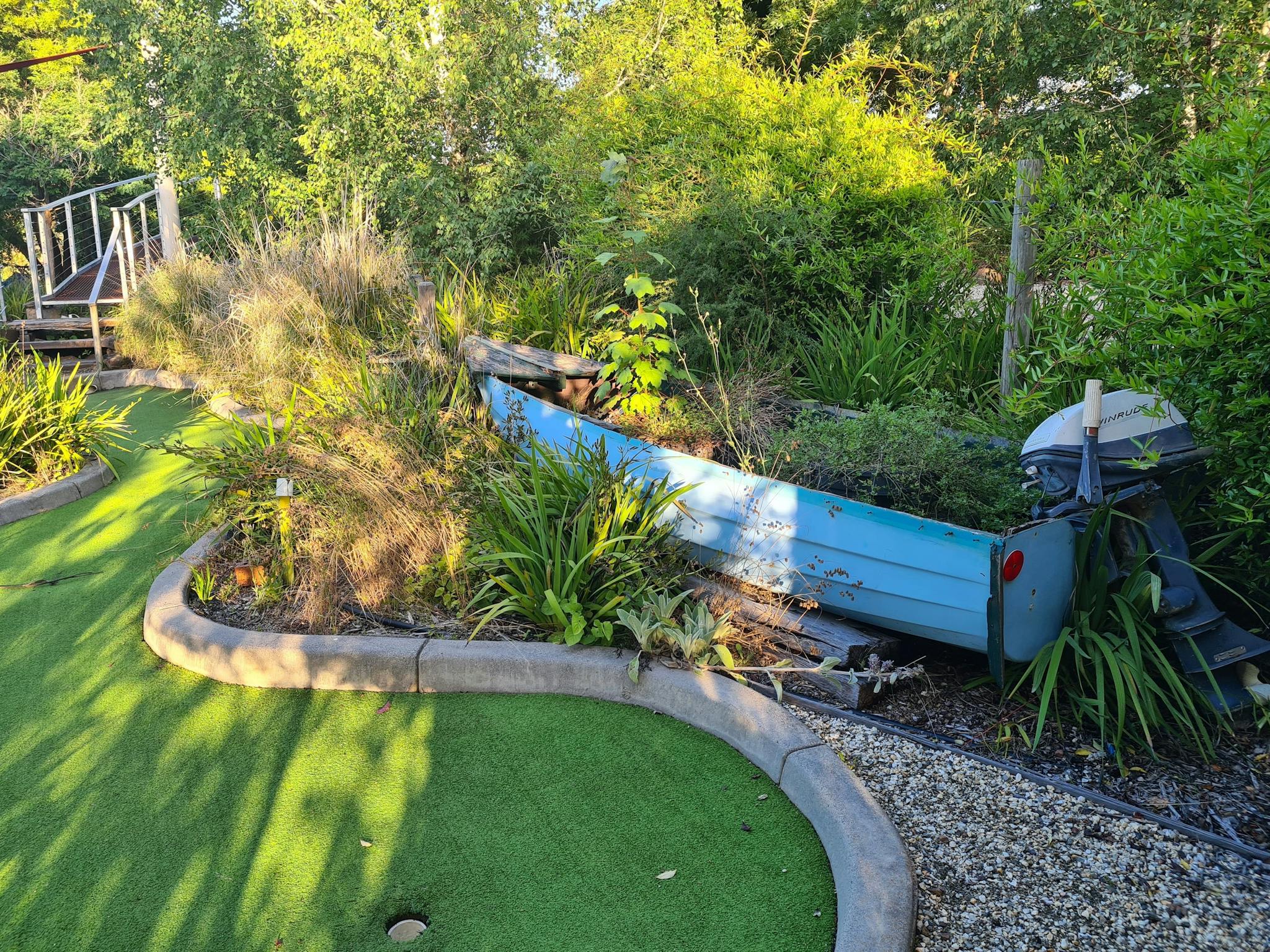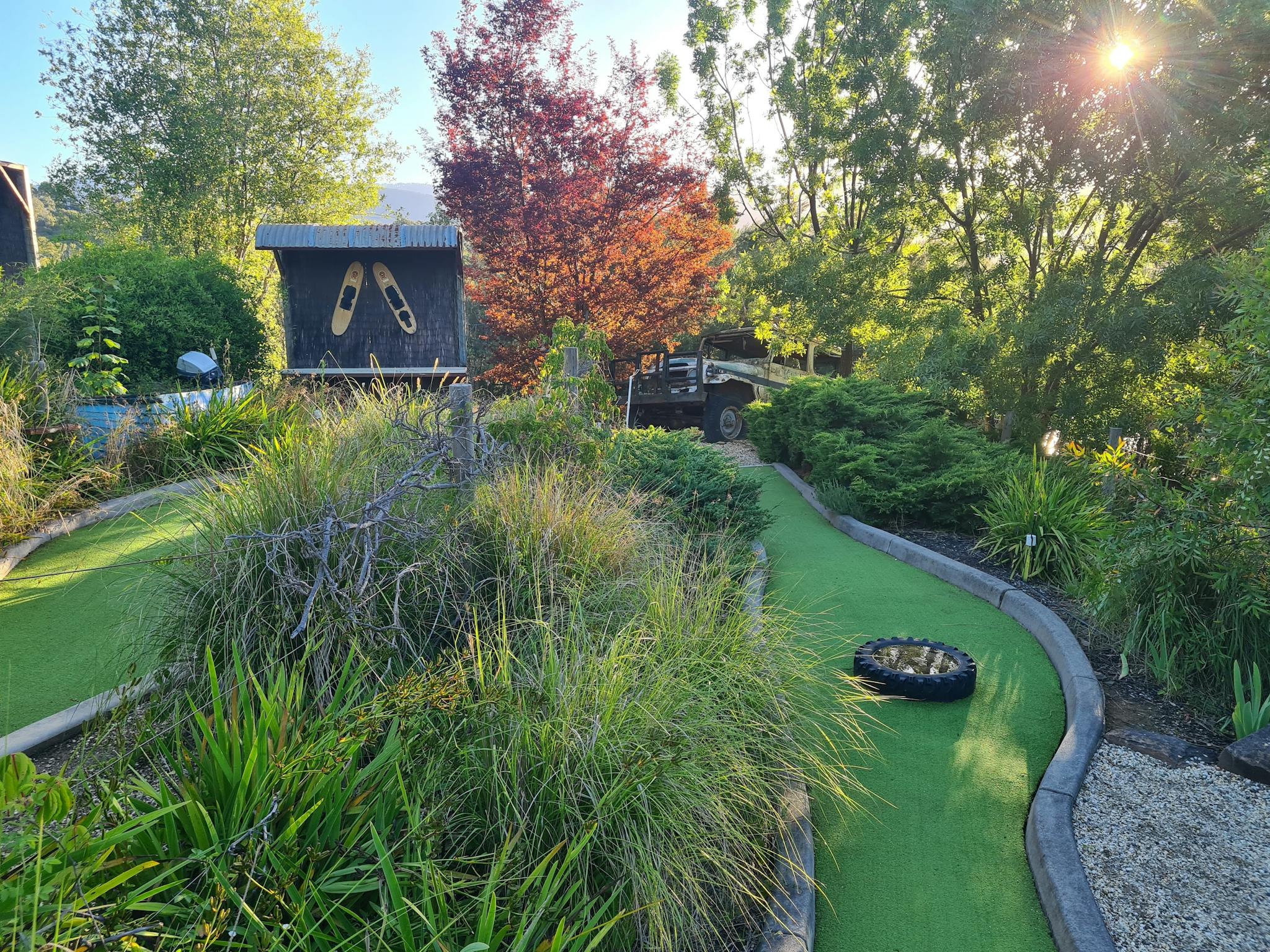 ---
Thursday:
10:00 - 16:00
Friday:
10:00 - 16:00
Saturday:
10:00 - 16:00
Sunday:
10:00 - 16:00
Monday:
10:00 - 16:00
Tuesday:
10:00 - 16:00
---
---
Loads of fun and entertainment for all the family!
The mini golf is themed around activities found in the Mansfield Region.
Entering via a cattleman's hut you begin your high country adventure.
Walk across the Howqua River and drop down to an area where you can play checkers. You then go over the Howqua bridge and you're in Mountain bike country where you can stop for a picnic.
To enter the next area go via the snow chalet and can rest on seats made from snowboards. You then leave the snow fields and climb a flight of stairs to walk over a small lake full of goldfish - taking you to the rivers and lakes area.
Continuing on you will find an old Toyota 4WD bursting out of the bush - you are in 4WD country. You leave the 4WD hole walk across a deck where you can take in all the scenery and then you're in Dirt Bike
country.
At the end of that hole stop and ponder the world before you move on to the horse-riding area followed by the lake area featuring a water ski and wake boarding hole.
Once you finish your adventure feel free to come and sit in the dining area and enjoy a barista made coffee or hot chocolate and take in the spectacular lake views.
...