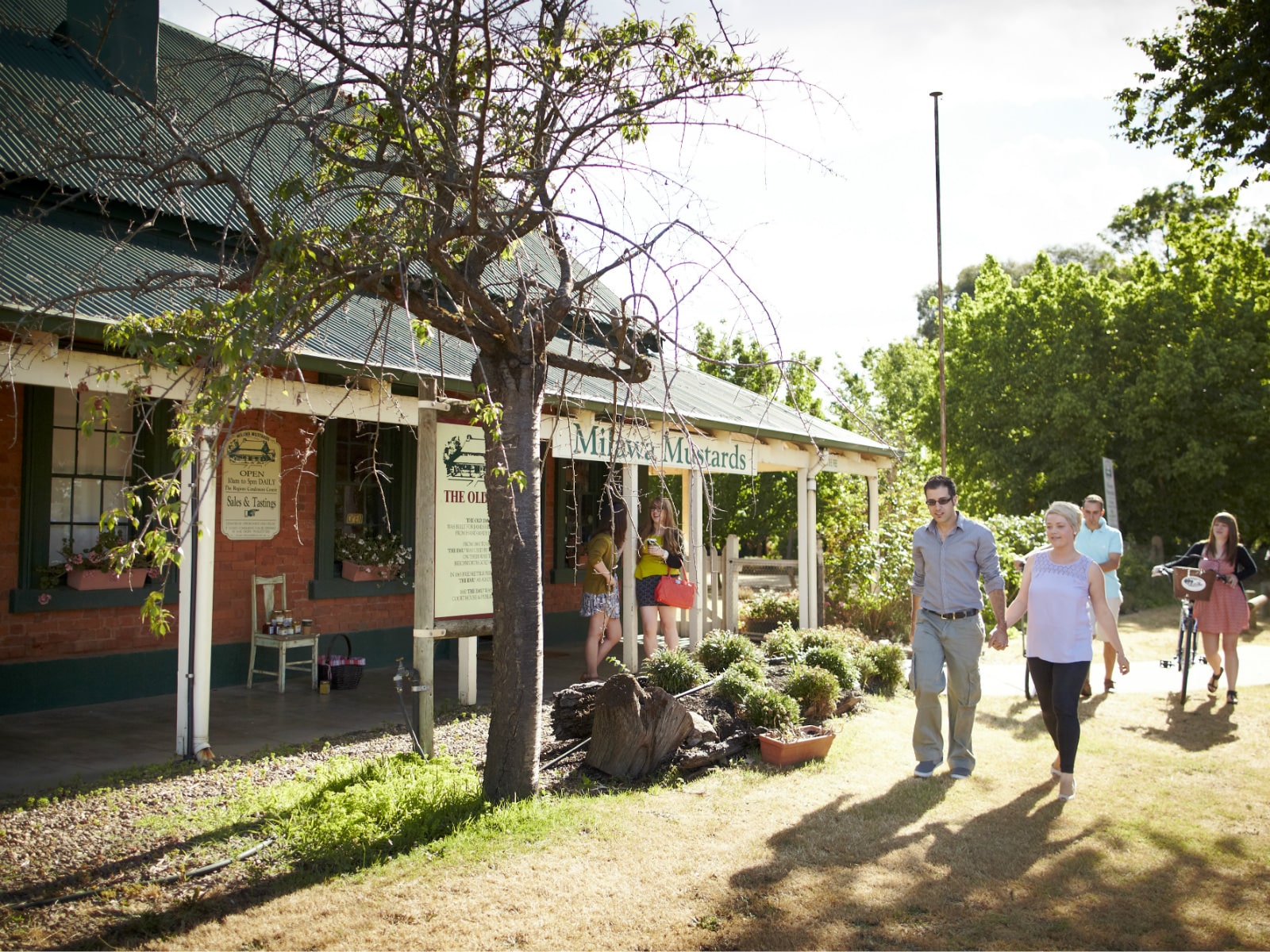 The vast array of award winning wines and excellent produce heralds Milawa as one of Australia's most celebrated gourmet regions.
The first official 'gourmet region' in Australia – the Milawa Gourmet Region is a food and wine gourmet epicentre. The town centre of Milawa is situated at the intersection of the road to Myrtleford (Snow Road) and the road to Bobinawarrah. A selection of shops, cafes, and a bakery are located here, including the historic Milawa Hotel which was established in 1865.
Brown Brothers is well known locally and internationally for it's exceptional, award winning wines and for the wonderous creations of chef, Doug Elder. Here you can also pick up complimentary bikes, helmet and baskets and pedal your way around the region sampling local produce and wines.
A contemporary fine art gallery is located at the Milawa Cheese Factory, along with a homewares store and Wood Park Wines. A short stroll away is Rose Hill Estate cellardoor which is well worth a visit.
Swing by Snow Road Produce to grab your favourite produce for dinner, with an extensive range of local produce including Milawa Free Range Chicken, Milawa Organic Beef, local pork, goat and a selection of seasonal produce from nearby farm gates. Emma is also a fantastic cook – so be sure to try one of her homemade cakes or slices over a coffee before heading on your way.
From the local aparies to mustard, cheese, olives and wines – the region is overfollowing with things to taste and explore. You would certainly need more than one day to discoverall the farm gates, delicatessens, providores, restaurants, food stores, markets and wineries.