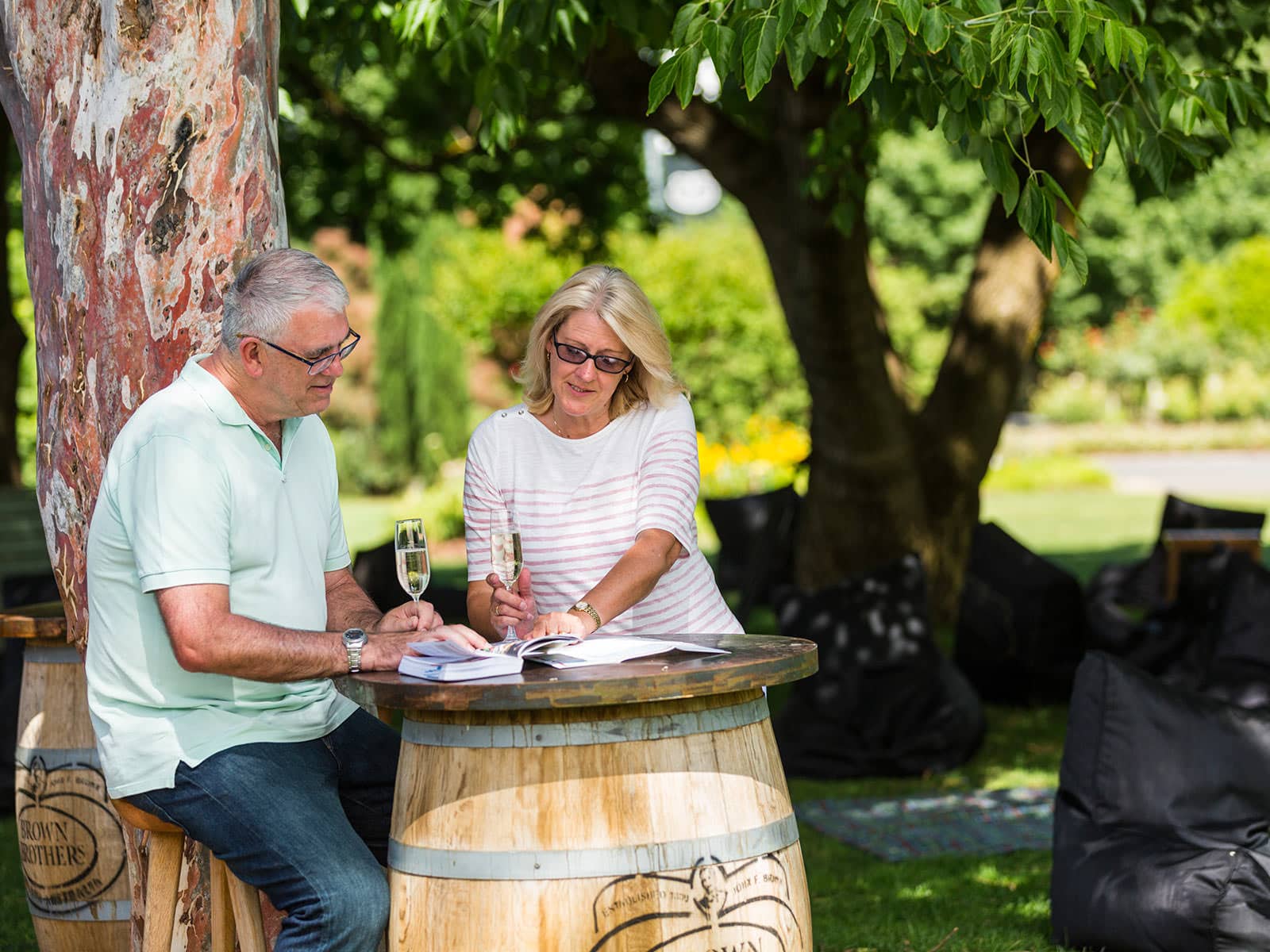 Imagine your maui motorhome parked up overlooking uniquely Australian vineyard vistas, sampling regional wines and flavours; all from the comfort of your apartment on wheels! 
Brown Brothers, one of Australia's leading family-owned wineries, has been making wine for 125 years. Located at Milawa in the lower reaches of the King Valley, take your own wine adventure with over 50 wines available to taste at Cellar Door. As part of your Winery Havens experience, enjoy a two-course, wine-matched lunch at The Epicurean Centre's highly acclaimed restaurant, Patricia's Table, or a more relaxed experience in the Epi.curious wine bar. Enjoy your evening looking out across the Milawa plains and watch the distant Eastern ranges change colour as the sun sets behind you.
WHAT'S INCLUDED:
Guests of maui Winery Havens will enjoy an overnight stay in your motorhome allowing travelers the chance to fully immerse themselves in the total winery experience, waking up to stunning vineyard views.
Upon arrival at the winery each customer will receive a gourmet hamper for two featuring a bottle of the vineyard's wine and local delicacies to devour.
Priced from just AU$140 per night.