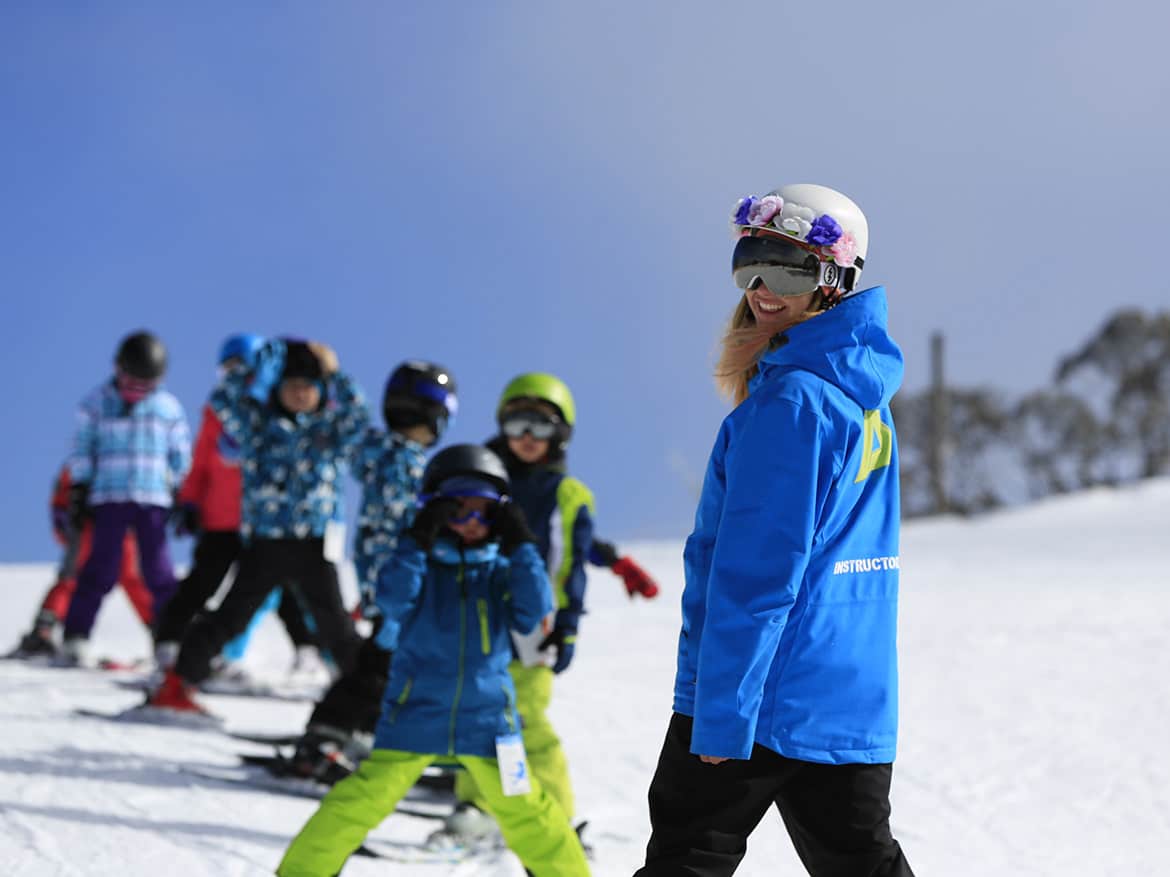 Learn to ski or snowboard on Dinner Plain's beginner run and take advantage of Victoria's most affordable Lift Pass!
The wide, gentle beginners' slope at the Dinner Plain Snow Park is the perfect place to learn to ski or snowboard. Add in a lesson with one of our friendly ski instructors, and your confidence will be soaring in no time. They'll teach you to slide, stop, turn and work toward parallel skiing.
A lift attendant will also show you how to use the poma lift to get you up to the top of the hill.
Group Lessons (ski only)
Group ski lessons are available for those aged six years and older. Children and adults may be combined into the same group ski lesson.
Where: Snow Park, Dinner Plain
When: Mondays, Saturdays and Sundays, all season
Time: 10am only
Bookings: Bookings are essential the day prior. Please contact Hotham Snowsports on
ph: 03 5759 4450, 03 5159 6450 or email: [email protected].
Prices: lift pass + first lesson
Monday
Saturday & Sunday
For kids-only lessons, check out the Mighty Mites and Kids Club programs at Big D at Hotham.
Private Lessons (ski and snowboard)
Learn to ski or snowboard at your own pace with a one-on-one lesson. To book a private lesson please contact Hotham Snowsports on ph: 03 5759 4450 or email:  [email protected].