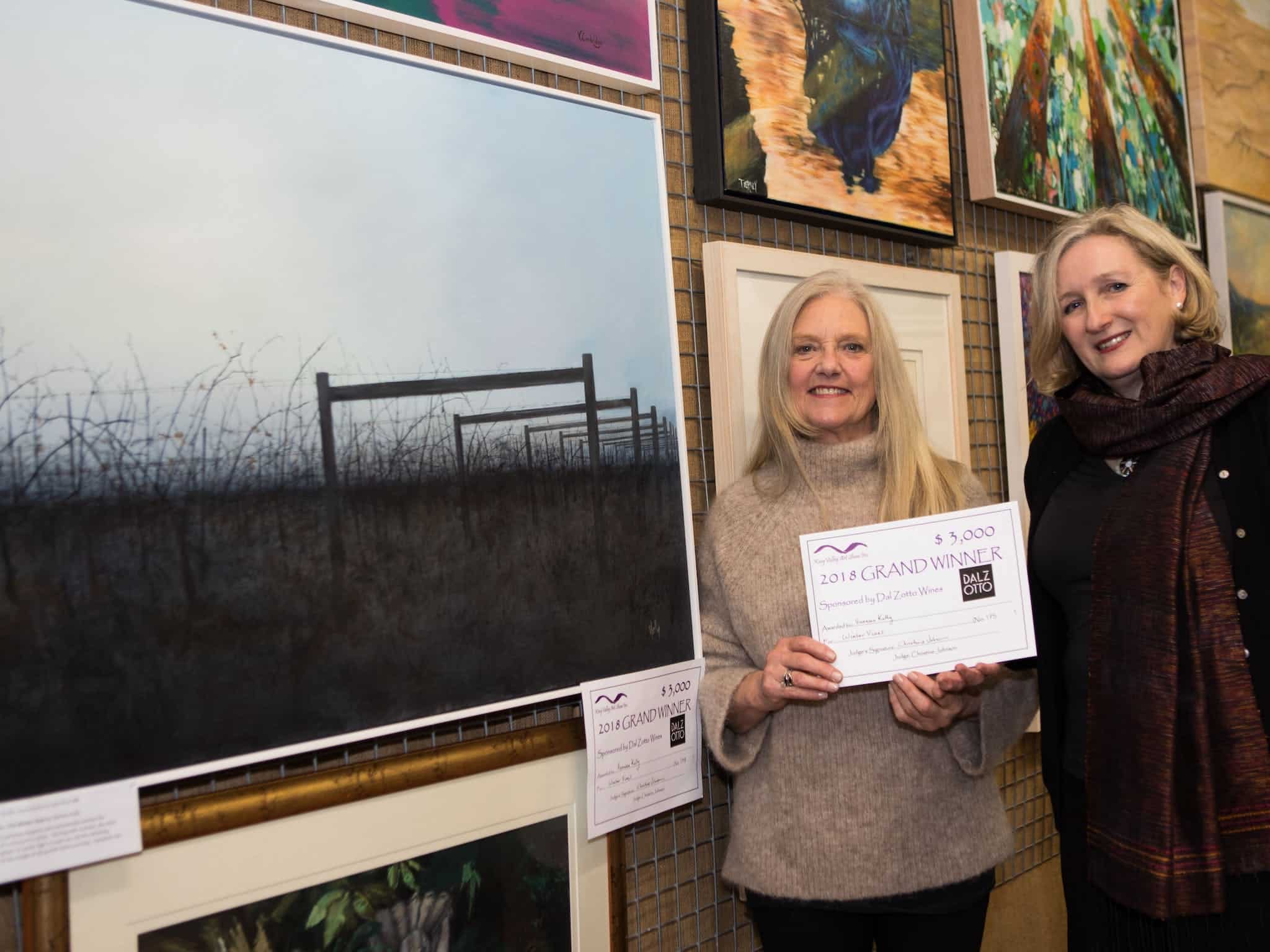 View over 400 artworks by local, intra and interstate artists, crafted in a diverse range of mediums and styles at the King Valley Art Show.
Held at King River Brewing over "Cup weekend" in Spring, this exhibition is a well attended local event that draws people from many walks of life.
For more information as it comes to hand visit the website.
28 Oct 2022 10:00:00 16:00:00
29 Oct 2022 10:00:00 16:00:00
30 Oct 2022 10:00:00 16:00:00
31 Oct 2022 10:00:00 16:00:00
1 Nov 2022 10:00:00 16:00:00
.00 - 38.00
All tickets
30.00 - 38.00
ID: 572ec81df5e39bc96143fd29