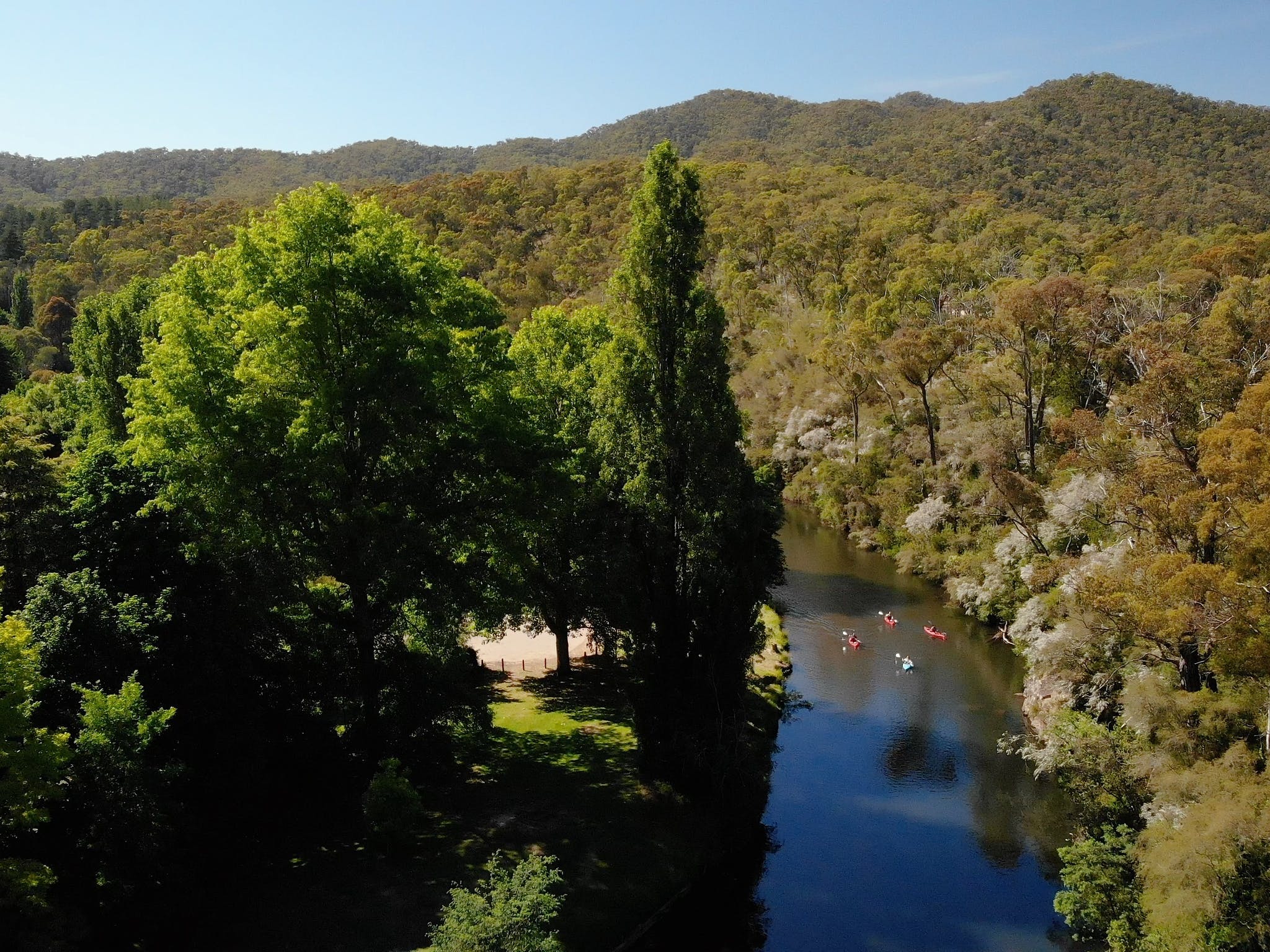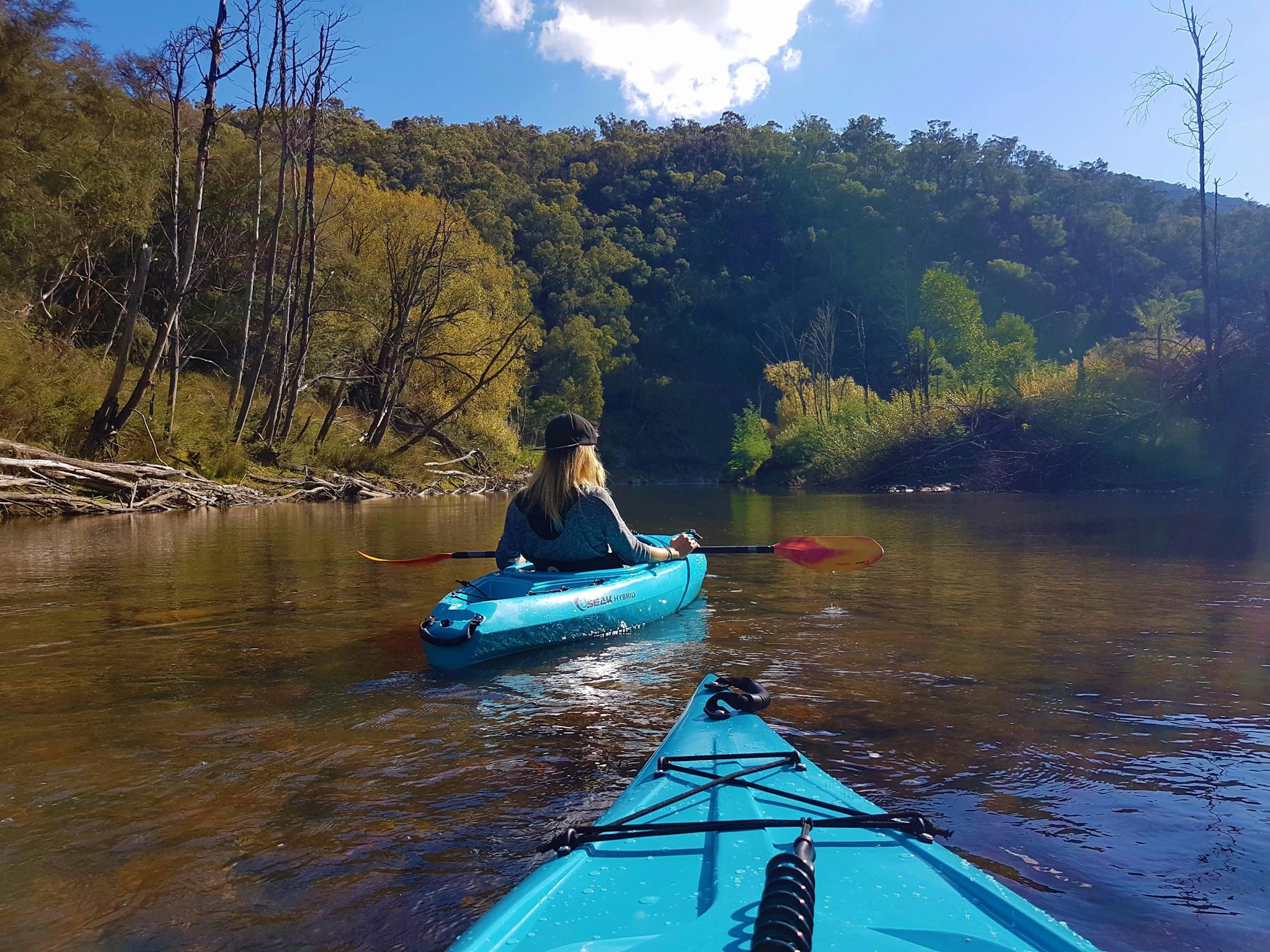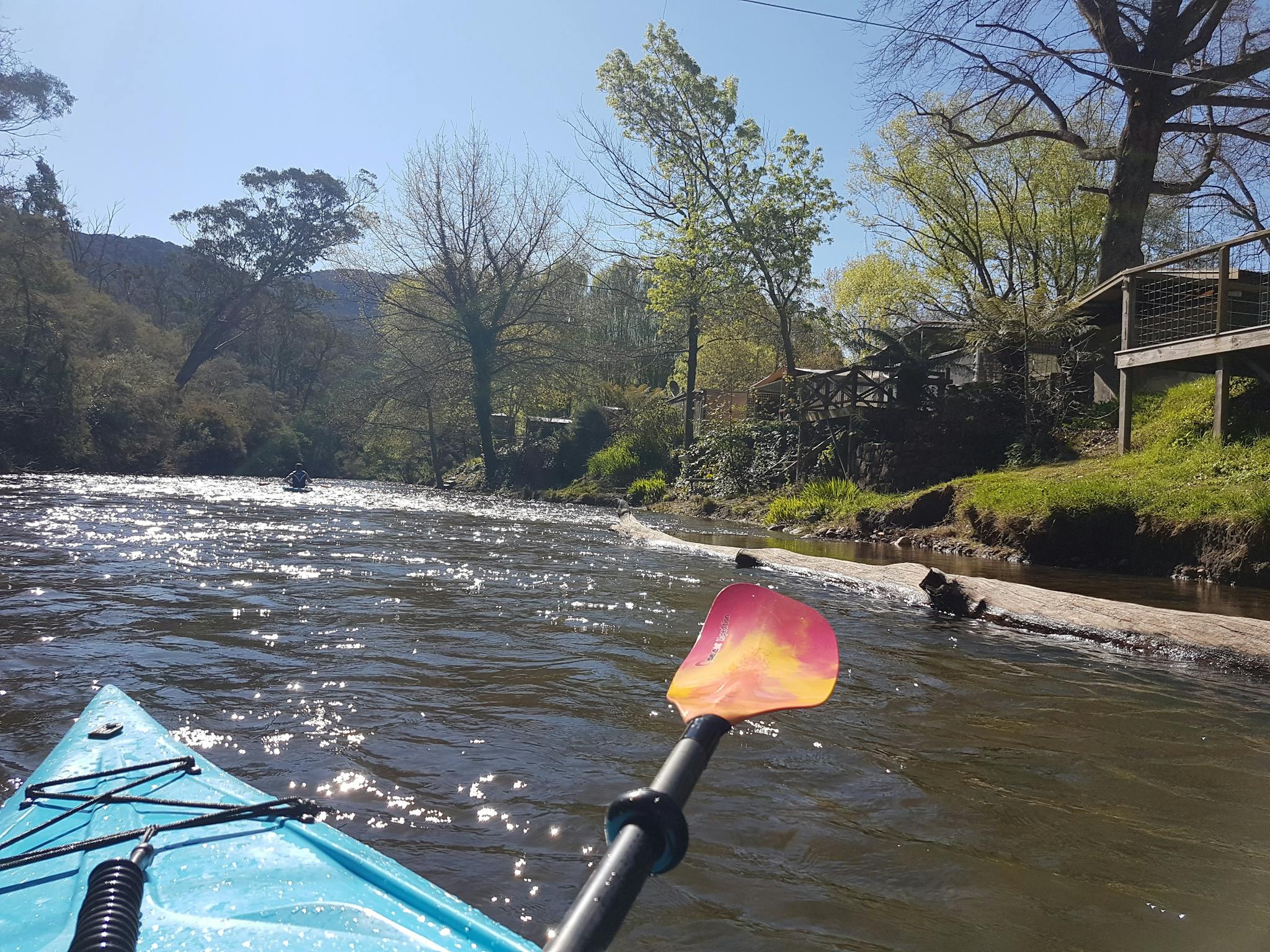 Start your Kayak adventure in Jamieson, located 30 minutes from Mansfield in the Victorian High Country, three hours from Melbourne.
The Caravan Park is on the Jamieson River, around the corner from the Goulburn River, and five kilometres from Lake Eildon (Goulburn Arm).
Offering a range of adventures depending on the skill of the participants, with great adventures for those who have never kayaked before to competent paddlers.
The kayak rental starts with an introduction to kayaking by thestaff. After that you have the opportunity to practise in the calm waters near the caravan park. Once comfortable the downstream adventure begins.
There are seven pick-up points that vary depending on river and lake water levels. With half-day trips ranging from two – four hours.
Visit or homepage for more information, call or simply book your adventure online.
ID: 59dd7095f2db3e7d782321d1