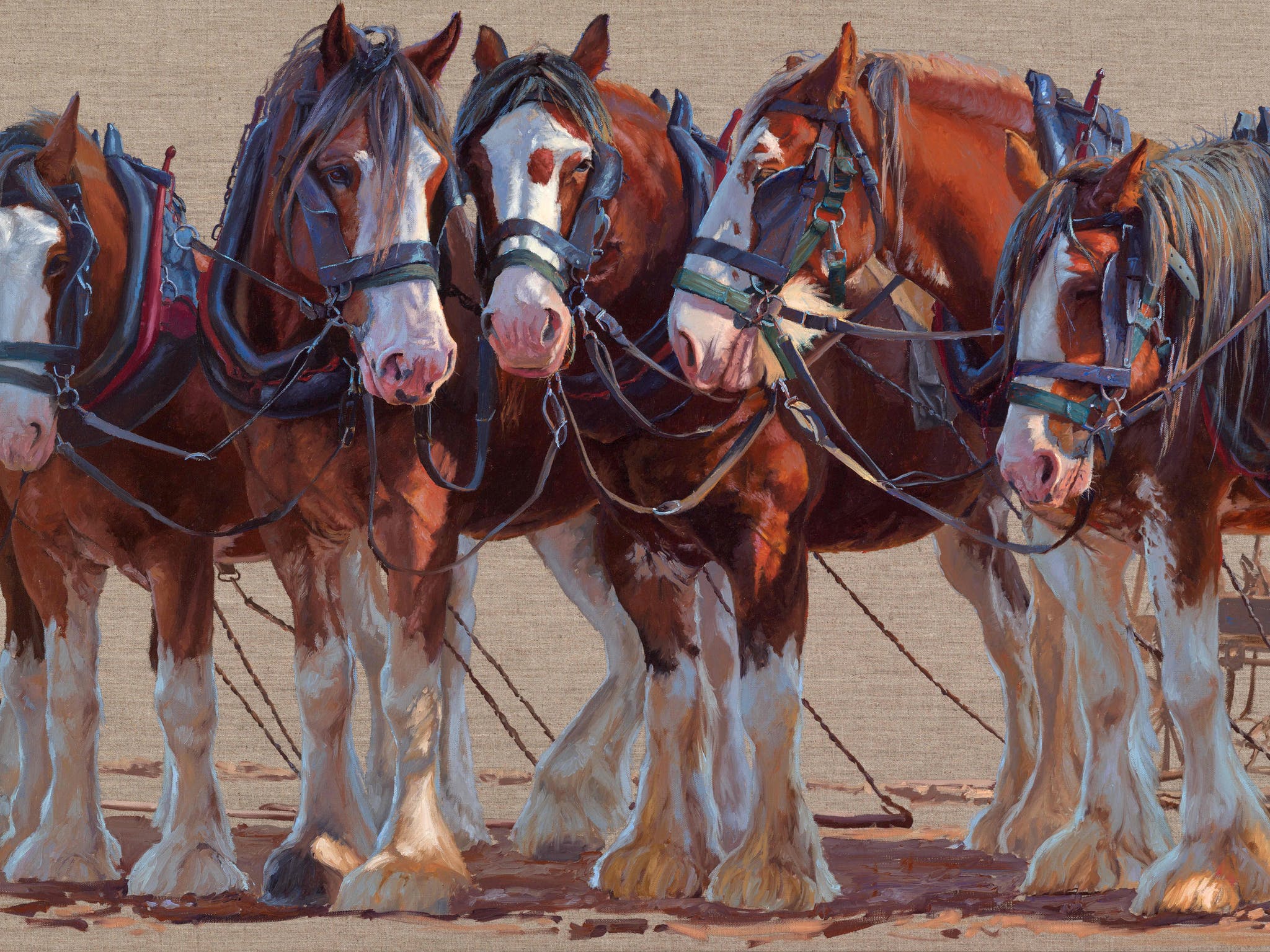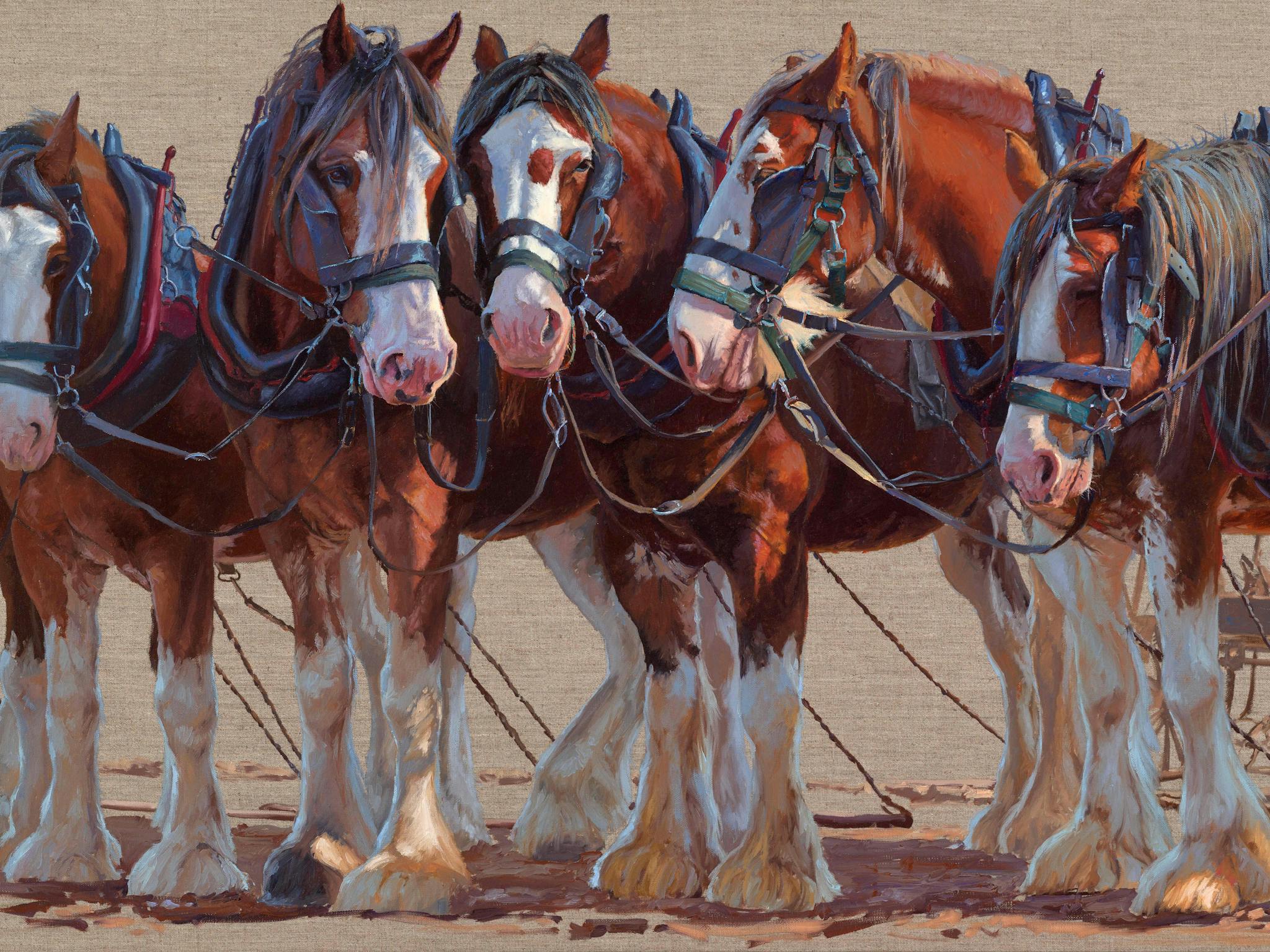 Kathy Ellem Fine Art gallery exclusively showcases Kathy Ellem's paintings and sculptures. Limited edition fine art prints of Kathy's paintings, as well as cards and gifts featuring her work, are also available. Kathy also runs painting workshops at the gallery.
Kathy Ellem is a realist painter based in North East Victoria. Kathy's approach to painting marries a vivid colour palette with realist techniques, to create images filled with luminous colour and light.
Kathy is internationally acclaimed for her evocative paintings of Clydesdale horses and bullock teams at work, which she considers emblematic of the quiet strength of rural Australia.
With an eye for painting horses, dogs, cows and chickens, Kathy ably communicates the gentle nature of her animal subjects in fleeting moments which capture their movement and personalities.
Kathy is also known for her pastoral landscapes, which celebrate the particular qualities of stillness and calm, and seasonal changes in light, found in the landscapes of North East Victoria.
She is also known for her plasma-cut metal sculpture, created from objects ranging from rusted antique milk cans, to old saws, shovels and vintage car bonnets.
ID: 5e20fcbb5e1b99131645d17b