High Country Women's Cycling Girls Gravel and Gourmet Weekend -Rutherglen
Armour Motor Inn ,Camp Street Beechworth 3747 MAP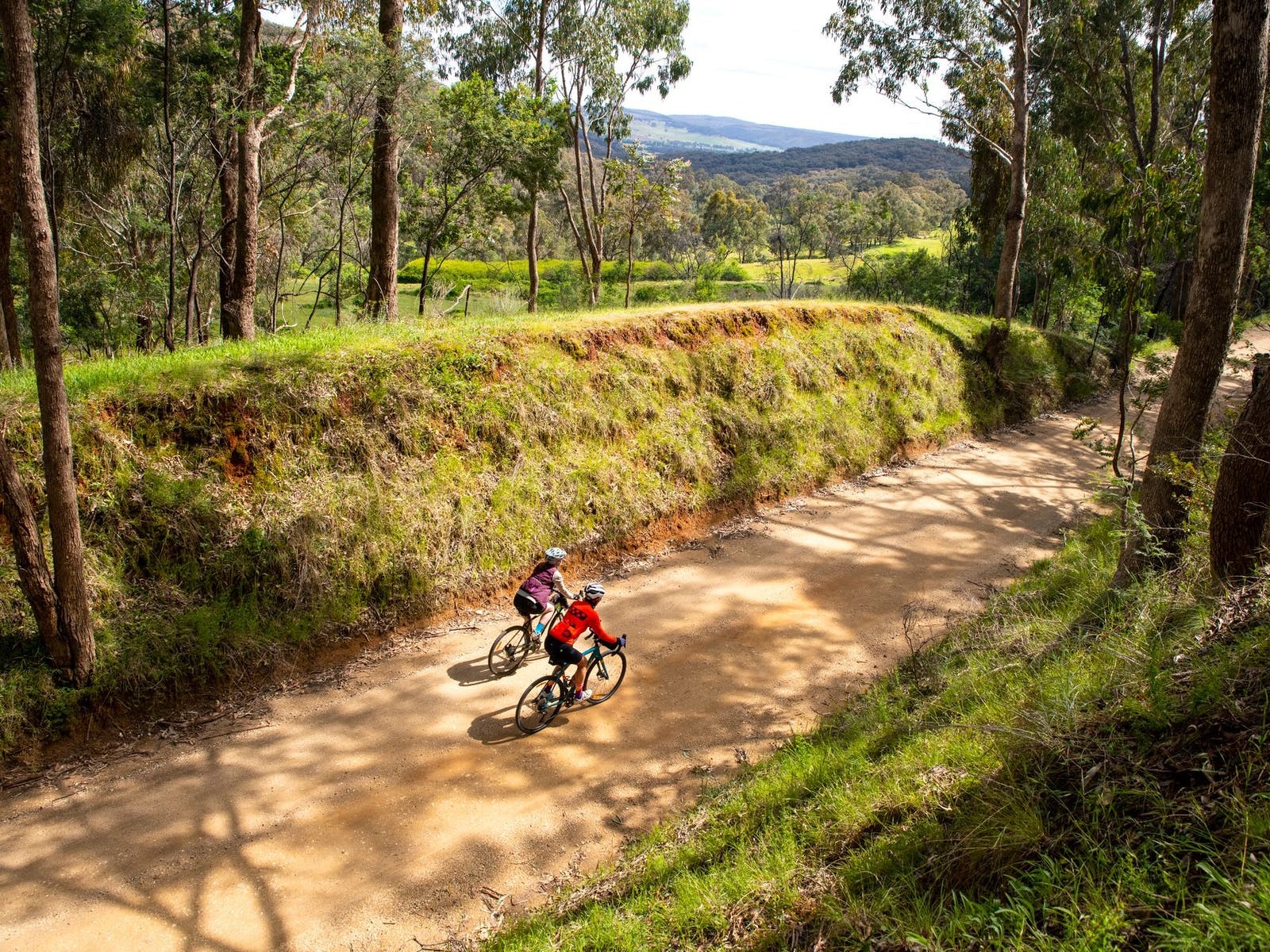 Join in this small-group Girls Gravel and Gourmet Weekend: Beechworth to Rutherglen and explore the roads less travelled in the beautiful High Country while eating and drinking along the way. Stunning gravel roads meander through farmland, forest, wineries and rolling hills as you get off the beaten track to visit some of the highlights of north east Victoria.
This ride is a three day loop, starting and finishing in historic Beechworth. Cycle silky smooth gravel through the beautiful Mt Pilot National Park, riding through farmland and vineyards as you pedal to Rutherglen, one of Australia's oldest and premier wine producing regions – the perfect location for plenty of gourmet goodness. Day two is a loop ride with a gourmet al-fresco lunch. The final day takes you through historic Eldorado to return to Beechworth for a final lunch.
This tour is supported with a High Country Women's Cycling vehicle, crew and the camaraderie of others. So grab your gravel bike or mountain bike (hardtail/29er best), an overnight bag, a sense of adventure and get ready to ride!
[ error getting the field, possibly not existing on this postid: 212438 ]
ID: 62a0b2c31ab830141c82e777-62a0be2dd76964aa1a17bfc6