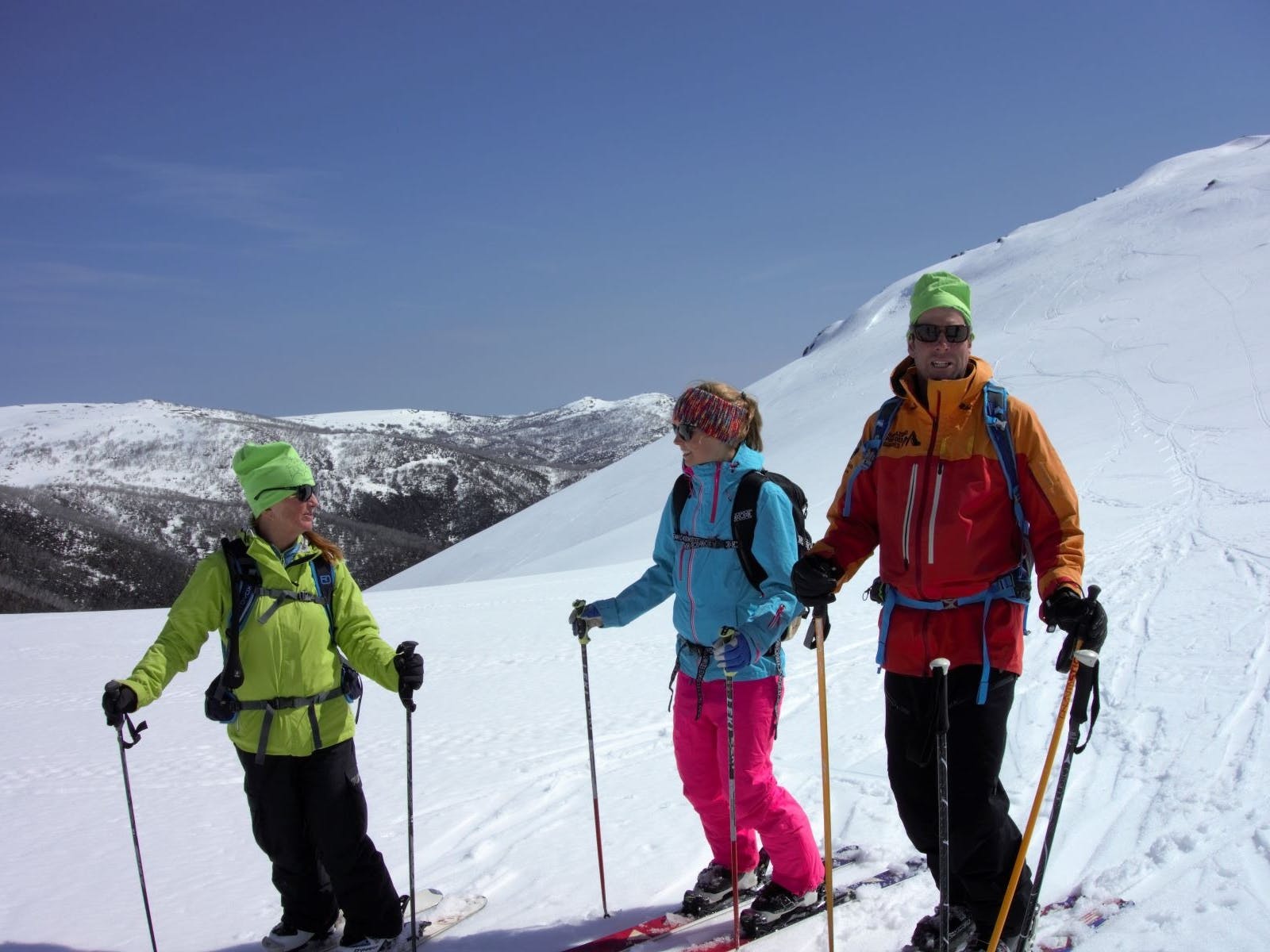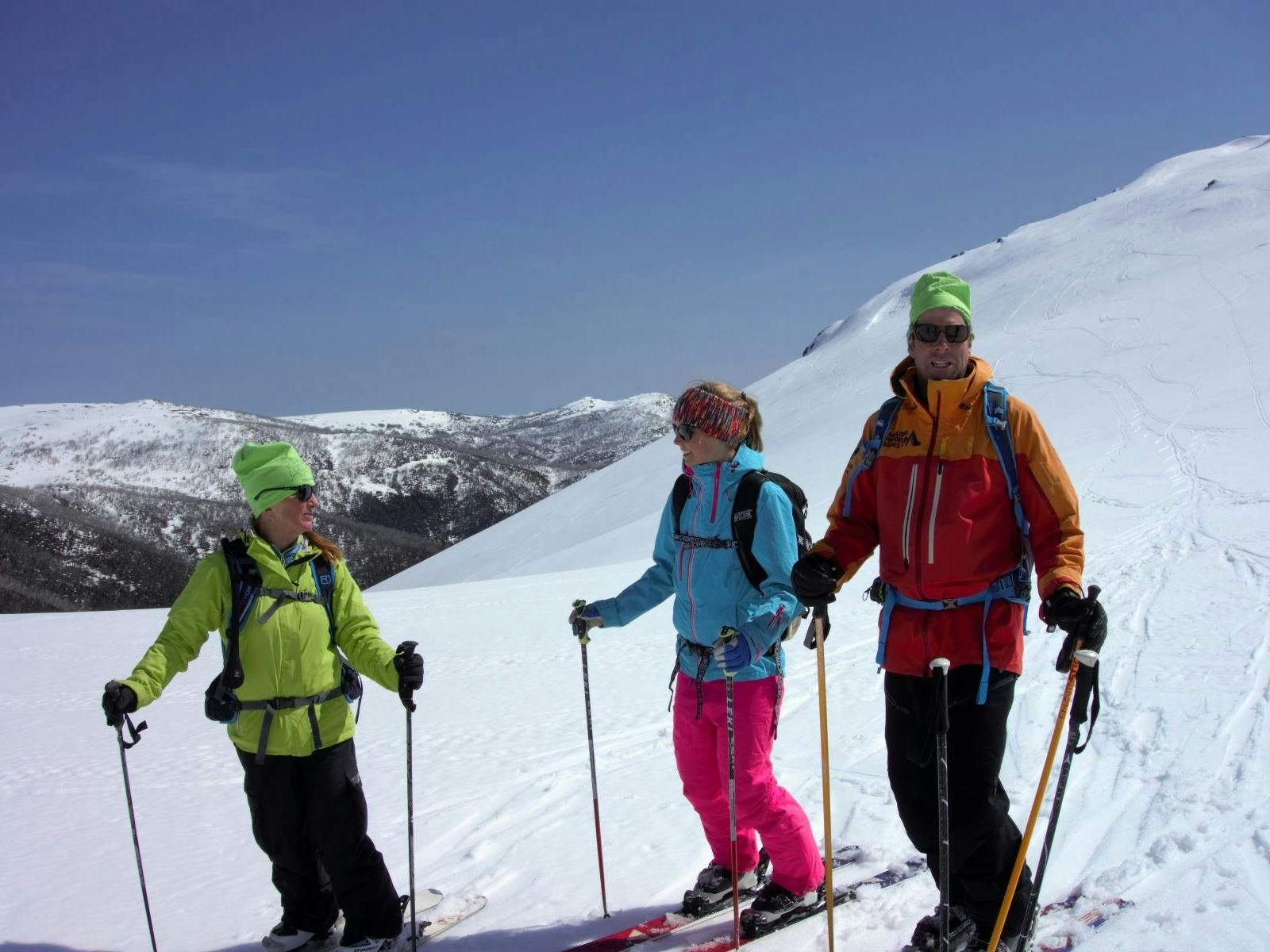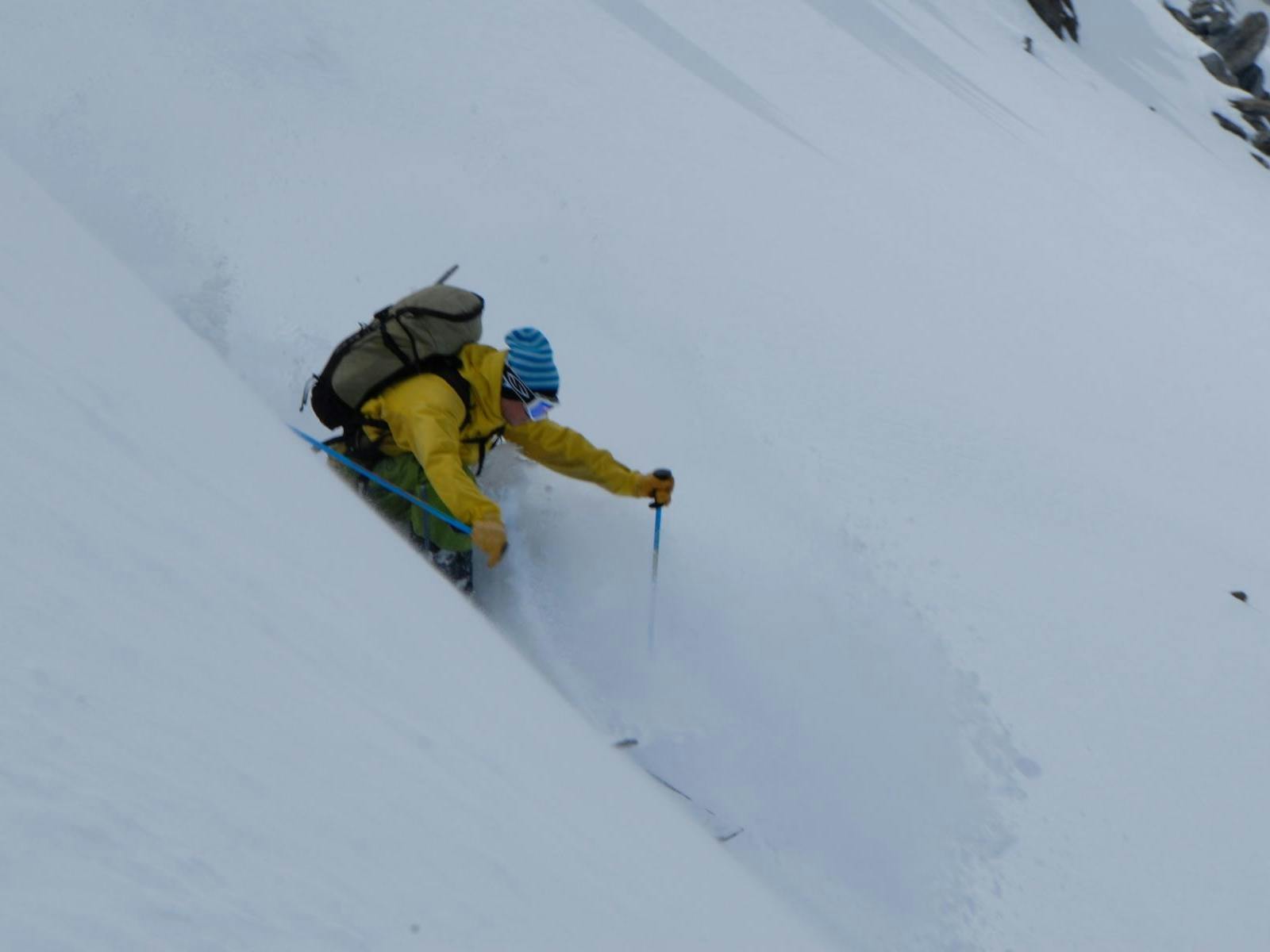 Departing from Nelse lodge to top of Ruined Castle lift before descending to the Pretty Valley hut and cattle yards that were first constructed in the 1930s. Continue the ski down to Pretty Valley Pondage crossing the pondage for the first accent to the Ben Cooper memorial.
Once in the Tawonga hut valley, the best lines and paths are selected for the mornings touring.
Lunch is set in the surrounds of the Tawonga Hut that was constructed firstly by John Ryder. This hut was pulled down in 1888 by a horse that was tethered to the hut but was replaced that same year. A second hut was built in 1923. Currently, four huts exist on a site 250 metres south of the original site, set amongst ageless snow gums next to a small creek. The huts as a group are recognised as significant by the National Trust.
After lunch, tour the Tawonga Valley further before returning to a snowmobile taxi from the Pretty Valley area. The oversnow shuttle takes you to the top of Ruined Castle to enable an easy decent home towards Nelse Lodge, Falls Creek.
ID: 5fcdaa8346e33d0703d5bee5-608260a97aefd02f4b5bccdb