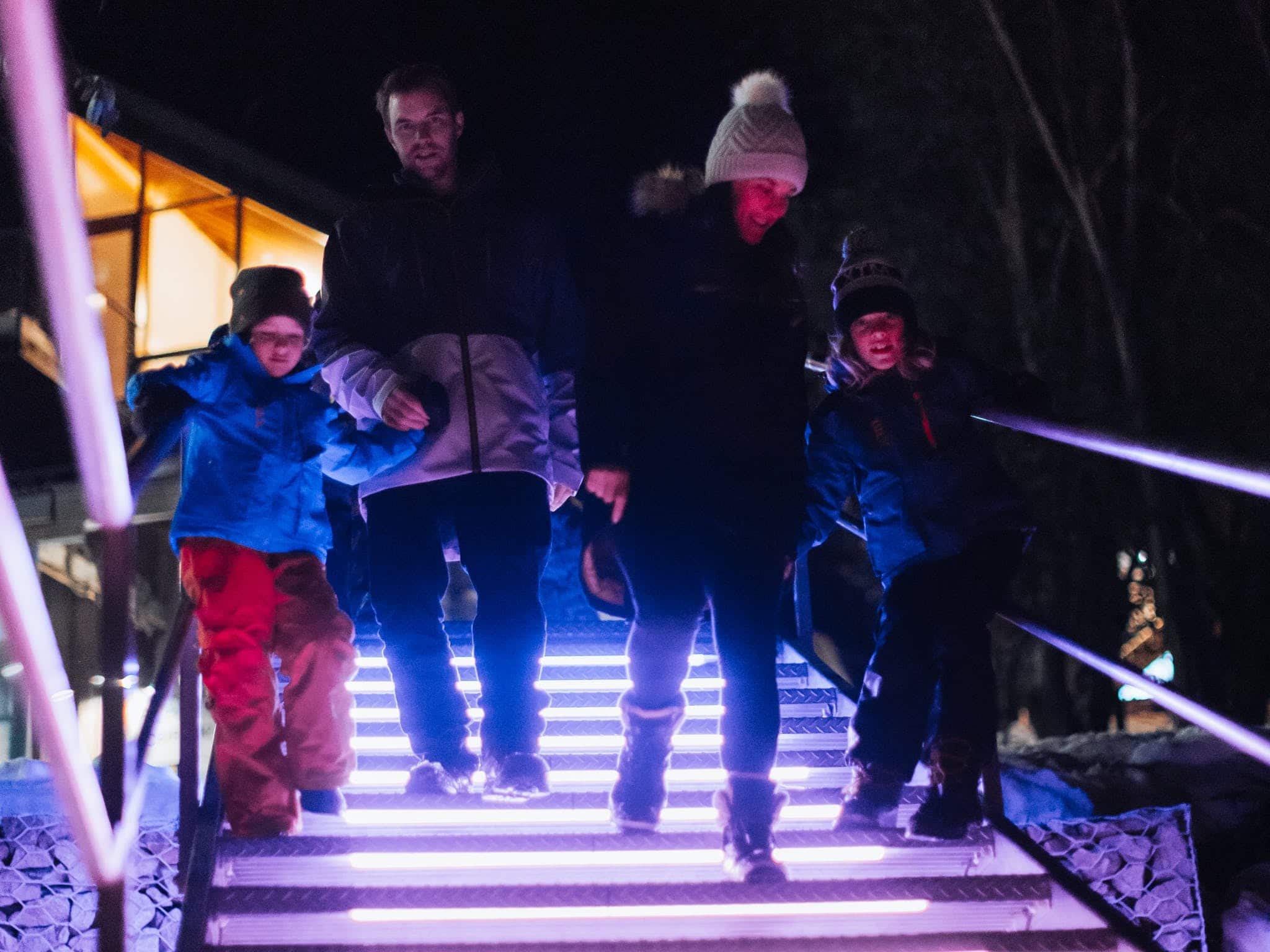 This Winter, Falls Creek Resort Management are excited to be presenting a season-long Festival of Light.
In conjunction with Falls Creek's 75th anniversary of when the first lodge was built in the village, the Festival of Light will be a series of spectacular installations across Falls Creek's famous alpine village, creating a variety of features for Falls Creek visitors to explore.
Falls Creek visitors can make their own way around the village, seeking out the eight locations and stumbling upon some incredible activations, or follow the dedicated Festival of Light map.
10 Aug 2022
11 Aug 2022
12 Aug 2022
13 Aug 2022
14 Aug 2022
15 Aug 2022
16 Aug 2022
17 Aug 2022
18 Aug 2022
19 Aug 2022
20 Aug 2022
21 Aug 2022
22 Aug 2022
23 Aug 2022
24 Aug 2022
25 Aug 2022
26 Aug 2022
27 Aug 2022
28 Aug 2022
29 Aug 2022
30 Aug 2022
31 Aug 2022
1 Sep 2022
2 Sep 2022
3 Sep 2022
4 Sep 2022
5 Sep 2022
6 Sep 2022
7 Sep 2022
8 Sep 2022
9 Sep 2022
10 Sep 2022
11 Sep 2022
12 Sep 2022
13 Sep 2022
14 Sep 2022
15 Sep 2022
16 Sep 2022
17 Sep 2022
18 Sep 2022
19 Sep 2022
20 Sep 2022
21 Sep 2022
22 Sep 2022
23 Sep 2022
24 Sep 2022
25 Sep 2022
26 Sep 2022
27 Sep 2022
28 Sep 2022
29 Sep 2022
30 Sep 2022
1 Oct 2022
2 Oct 2022
3 Oct 2022
ID: 62bcf63a602d61182efe2c56