Falls Creek Ski Lifts Outlets
QT (Slalom Plaza), Village Bowl & Snowlands (Slalom Plaza) Falls Creek 3699 MAP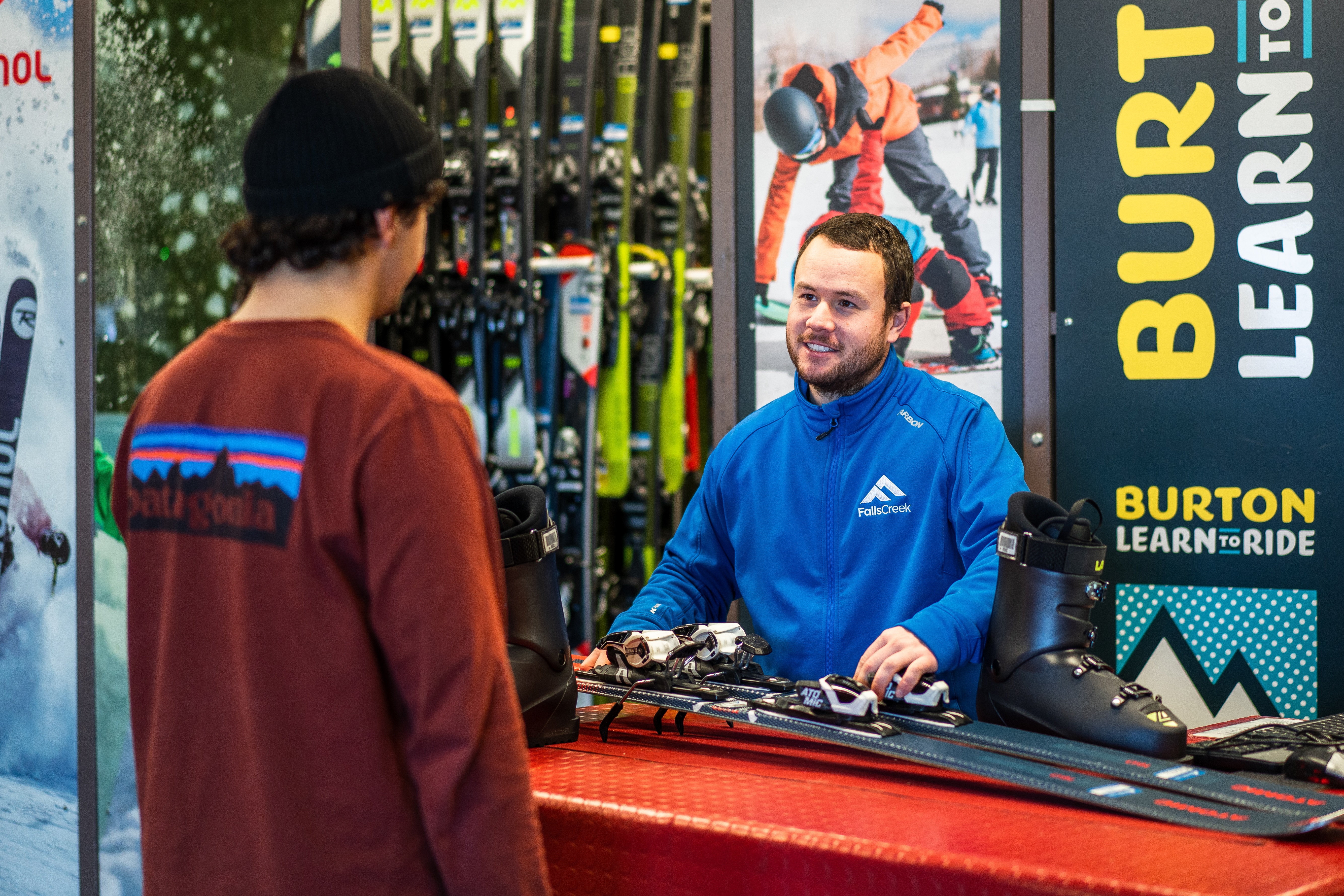 Rental Locations:
The Homebase and Base One are your one-stop shop at Falls Creek for equipment rental, retail goods and lift tickets. We are continually updating our equipment and have a diverse range on hand for all rider types. New for this season, we have introduced a range of performance skis, snowboards and boots which allows us to tailor your package for an even better experience on snow.
Our locations have everything you need to get snow ready and have you on the slopes in no time! The Homebase, Base One and Base Two are located conveniently throughout the resort. Base One is located in The Village Bowl; access from the Gully Day Car Park via the Gully Chairlift (free ride), and The Homebase is located at the base of the QT; bottom of Halley's Comet adjacent to the Day Car Park. Both locations also offer full ski and snowboard tuning services.
Performance Range:
The Homebase now offers a performance range of skis, snowboards and boots. If you are wanting to get better performance out of your hire gear then this is the option for you. The upgraded ski package provides boots with more comfort and higher performance skis. The upgraded snowboard package provides stiffer boots and a snowboard which is more dynamic and versatile in a variety of conditions.
Other Locations:
The Peak
Situated at the top of Cloud 9, The Peak is our on-piste retail location. At The Peak you'll find mountain essentials including base layers and basic supplies. The Peak allows you to access a smaller range of our retail products, with the ease of staying up top. Head in this season and check it out.
The Snowzone
If you're travelling to Falls Creek with a school group, The Snowzone is your one stop shop to get your group organised for you stay at Falls. Located at the backside of the QT in Slalom plaza, the crew in The Snowzone are experts in equipment and will have your group kitted out and ready in no time.
COVID-19 Info:
All information relating to any changes with our rental offering are listed here on Falls Creek Ski Lifts' COVID-19 FAQ page.