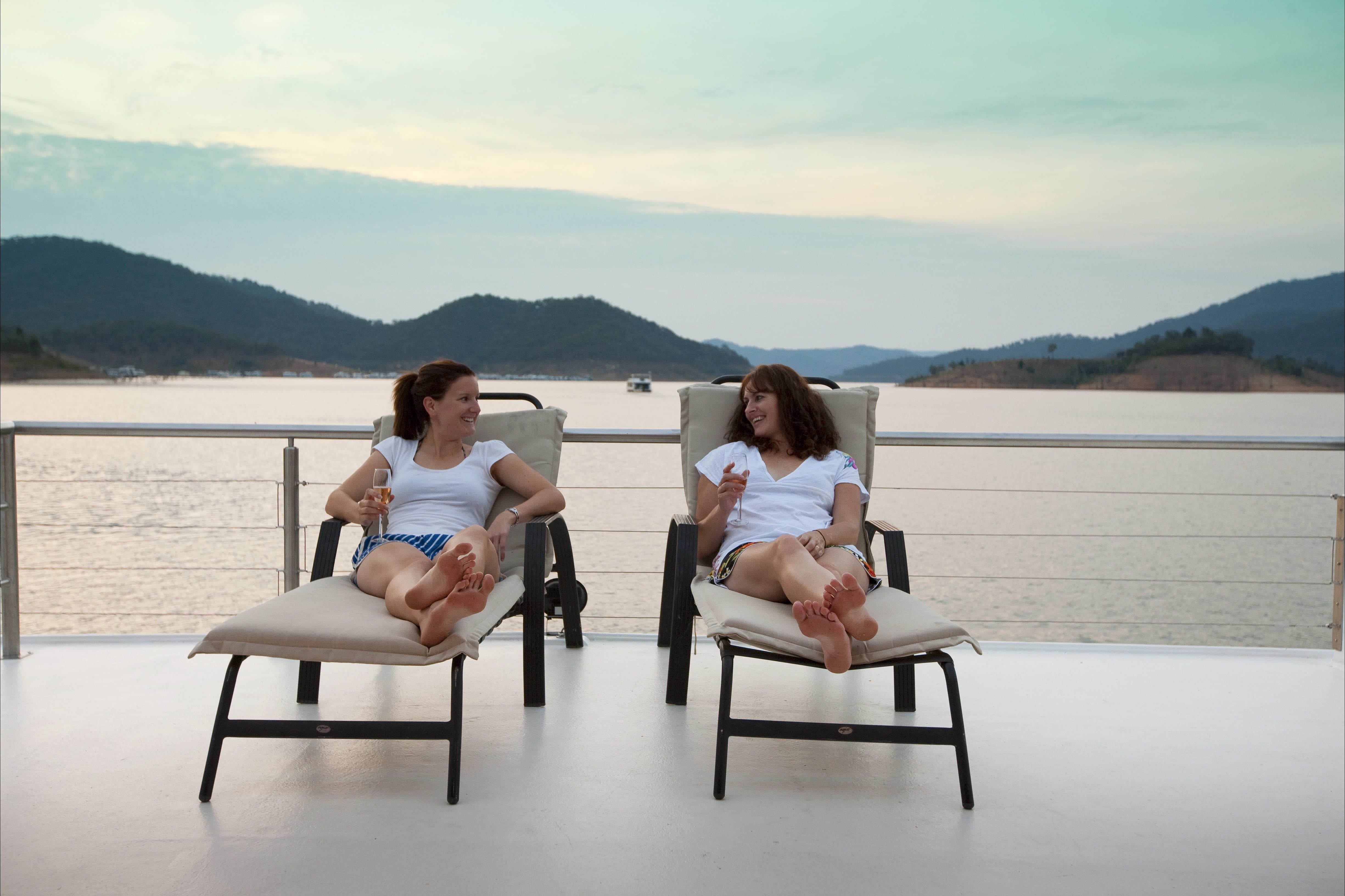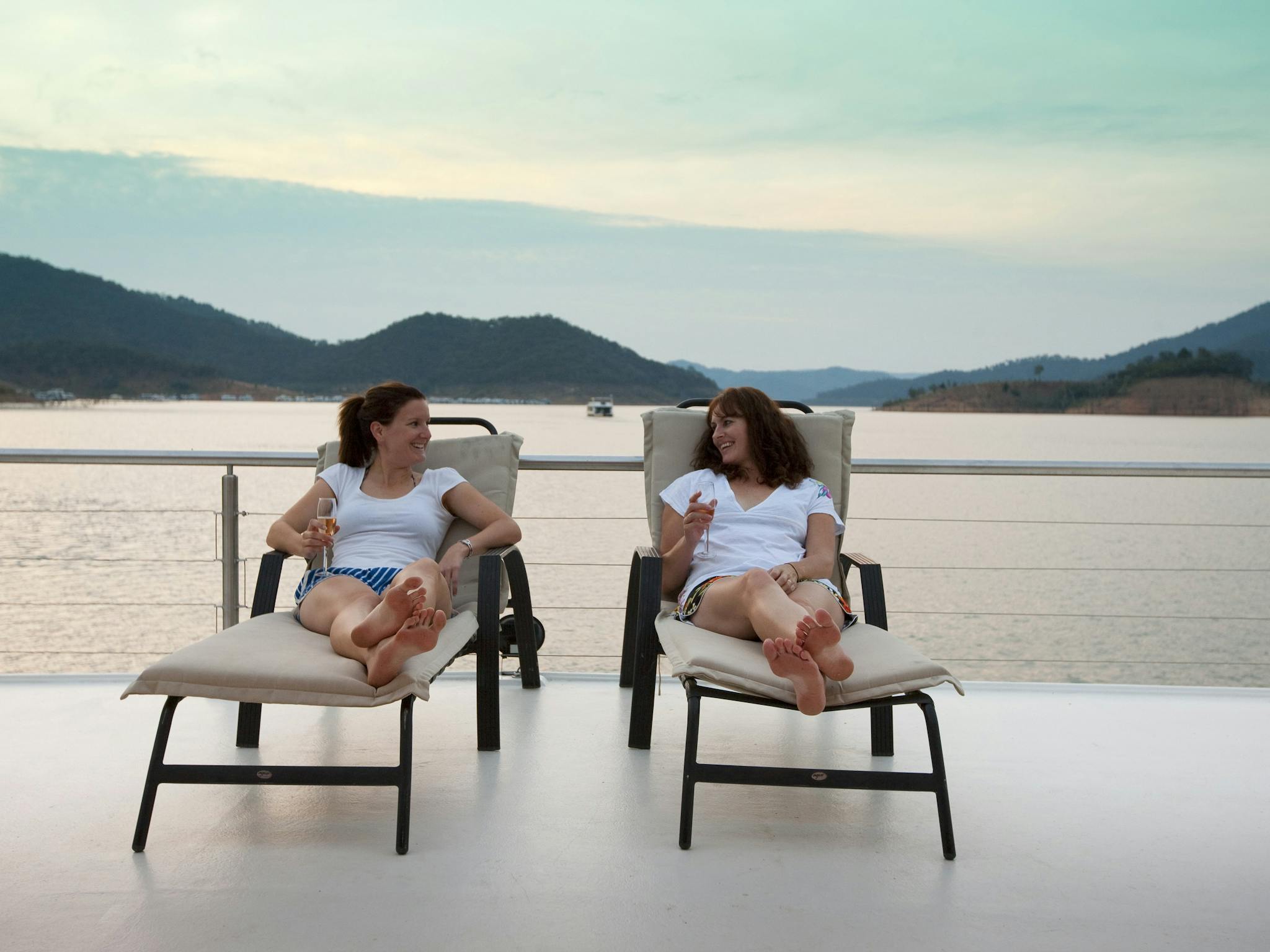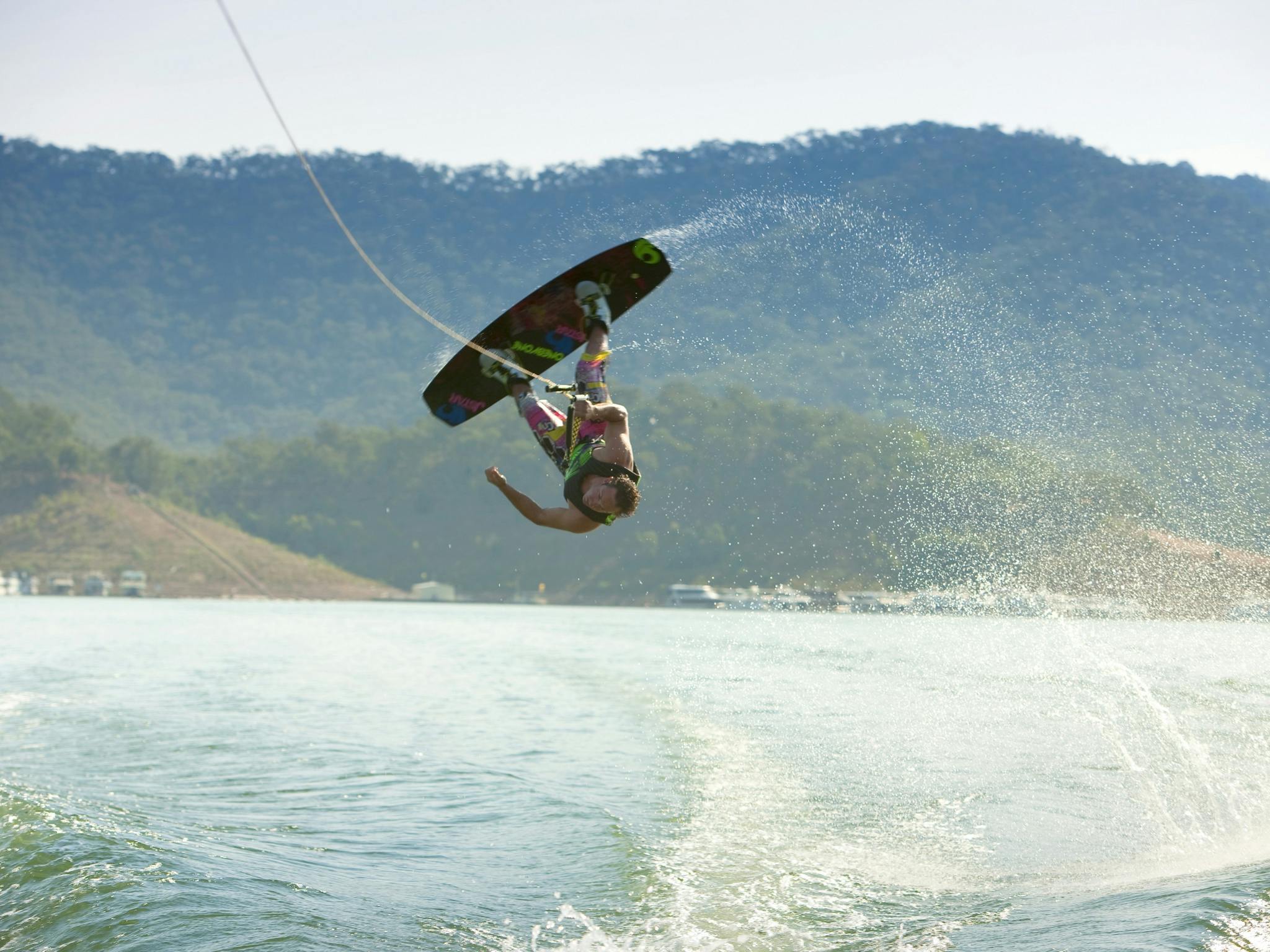 Temporarily closed.
Eildon is located North of the Great Dividing Range, approximately 160 kilometres North-East of Melbourne, and is Victoria's most popular inland boating and fishing destination.
Lake Eildon has a shoreline of 515 kilometres, a capacity of 2,290,000 mega-litres and a surface area twice that of Port Phillip Bay and six times Sydney Harbour.
Eildon offers a variety of quality accommodation ranging from motels, hotels, bed and breakfasts to caravan parks with ensuite units and camping.
Eildon is the ideal place to spend time in the fresh country air, with houseboats and picnic boats available for hire. The Alliance boat ramp at the Dam Wall and a Public Ramp at Jerusalem Creek provide easy boat launching with ample parking available. Horse riding, bush walking fishing and four wheel driving becoming more popular.
Fishing in Eildon is an all year sport with the Eildon Pondage and the main part of Lake Eildon available during the closed season. Disabled fishermen are catered for at the Eildon Pondage with a pier and floating platform giving wheelchair access over the water. Picnic and barbecue facilities are available nearby at the Lions Rotunda and in the Shopping Centre.
ID: 56b24da4d5f1565045d92d28