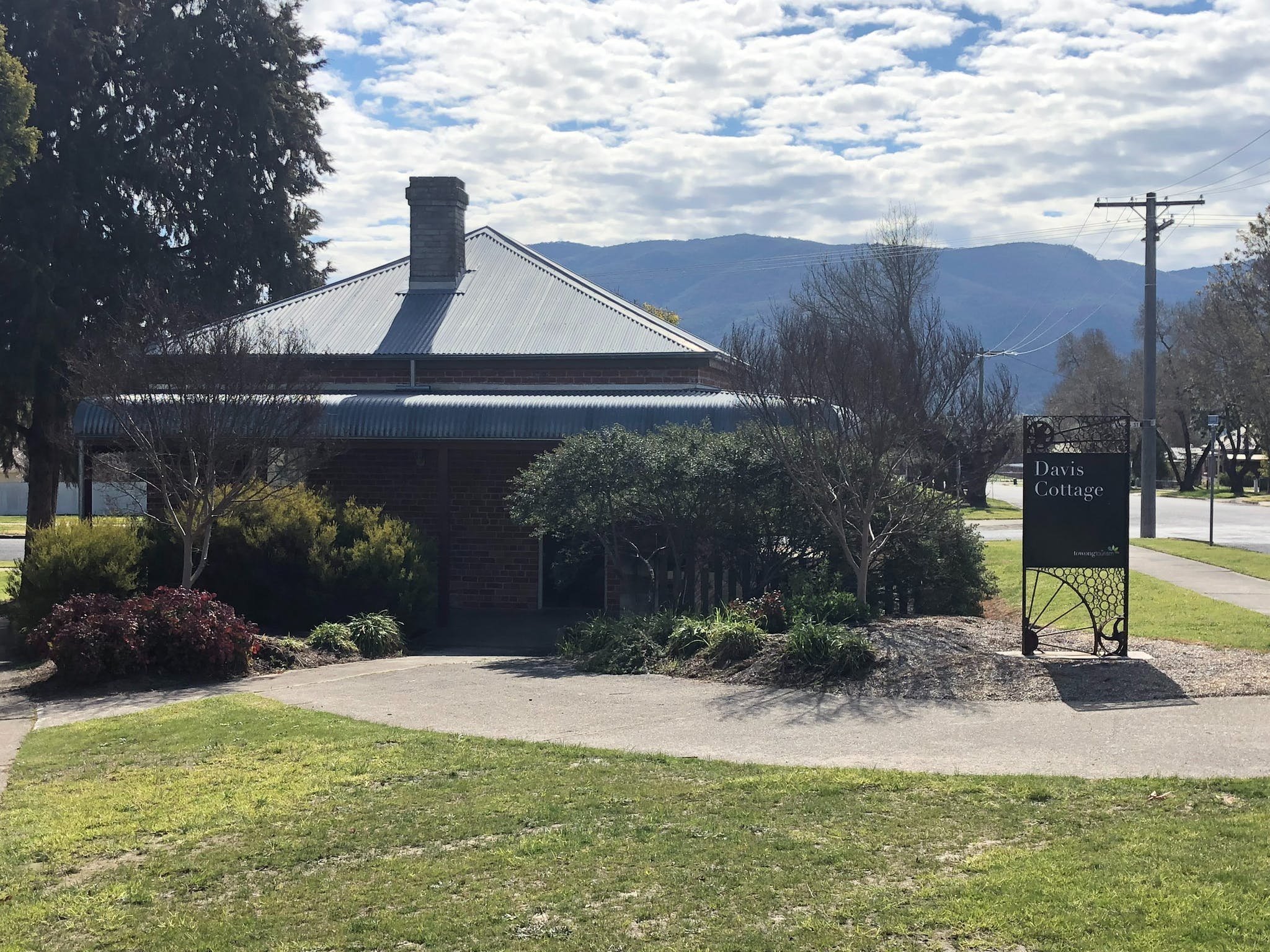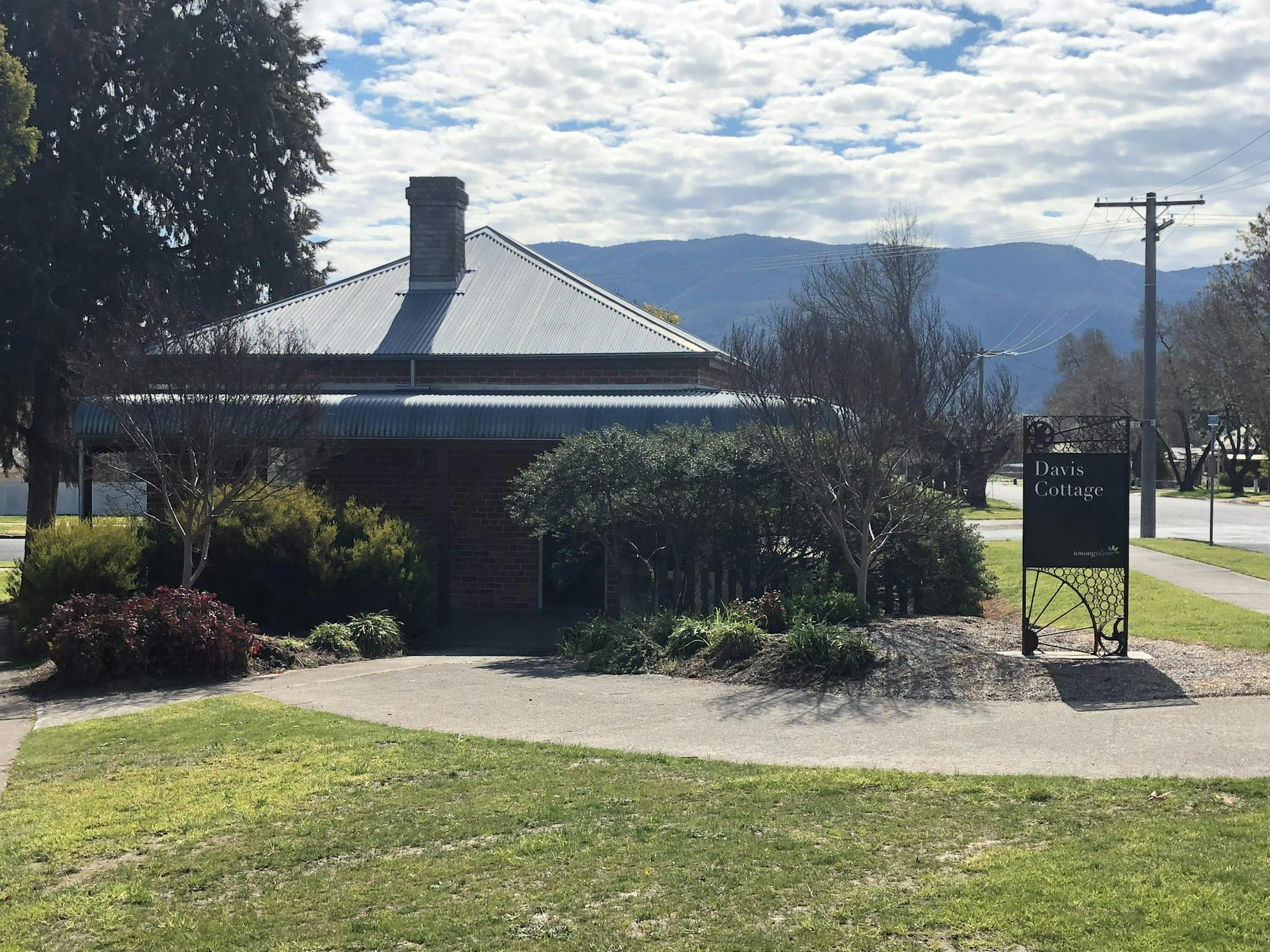 Situated in Attree Centre (Attree Park) Davis Cottage was once the home of local Blacksmith, William Davis.
Built around 1908, by William Davis for his wife Clara and their family, Davis Cottage is a prime example of early federation cottages that were prominent across the Upper Murray during the era.
Davis Cottage is now utilised as a gallery space for local artists to hire and display their work.
ID: 5f5ef644c6124d606a2982be