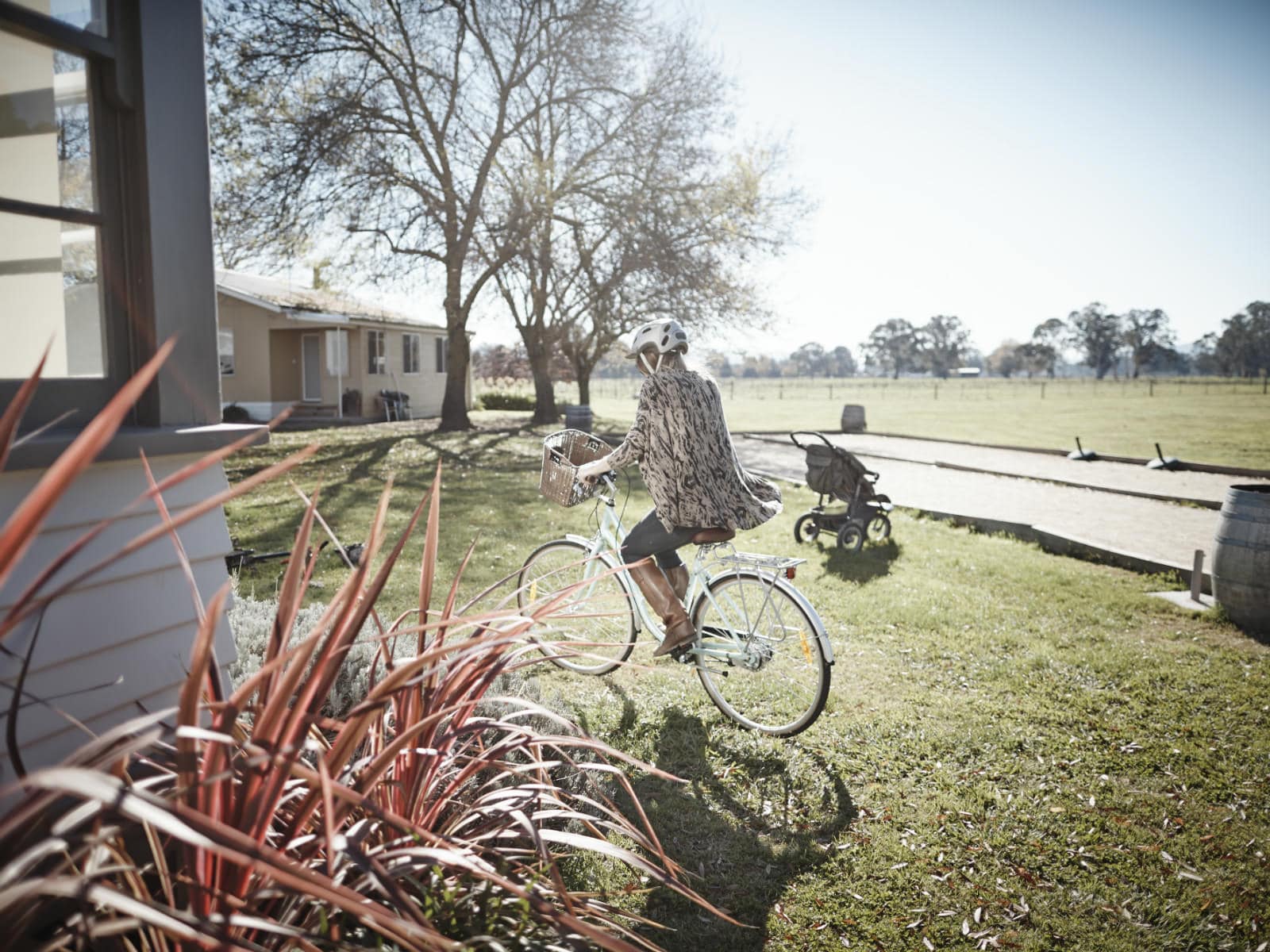 Milawa is the Pedal to Produce heaven. There is much produce and the pedalling is so gentle that you have no sooner left a cellar door, than you arrive at a farm gate, a cheese factory, an olive producer, or a counter so full of mustards your taste buds will be dancing! Bike baskets will overflow with food and wine, and with shady rivers edges along the way you'll be set for an epic picnic.
The Murray to Mountains Rail Trail runs right to Milawa from Wangaratta via Oxley and from Milawa to Beechworth via an on-road side trip on quiet country roads. Milawa is a must-stop village on your rail trail adventure and when it comes to an abundance of gourmet riding experiences, it's the perfect place for two-wheeled relaxation.
On the rail trail between Milawa and Wangaratta lies the village of Oxley and the road to the renowned King Valley turns here. Road riding in the King Valley is also an experience worth pedalling for. Don't miss the gentle Cheshunt Cruise ride to Lake William Hovell or the infamous Strade Nero, a ride for serious road warriors.
The roads vary from long and flat to sharp and winding, depending on where you choose to ride – in any case you can be sure it will be an experience worth writing home about!