Craig's Hut, Mt Stirling, Mt Buller
173 High Street ,Mansfield Torist Information Centre Mansfield 3722 MAP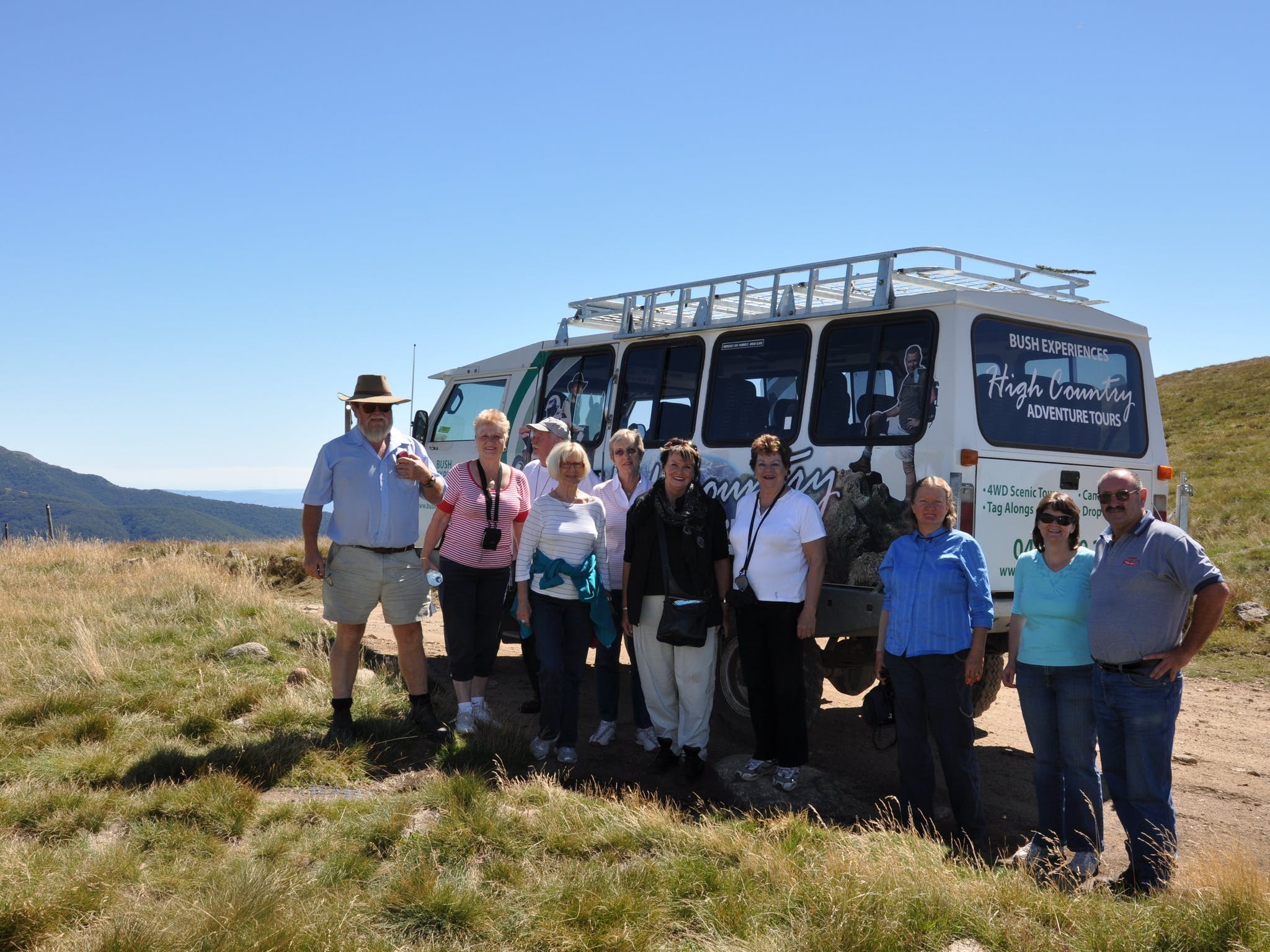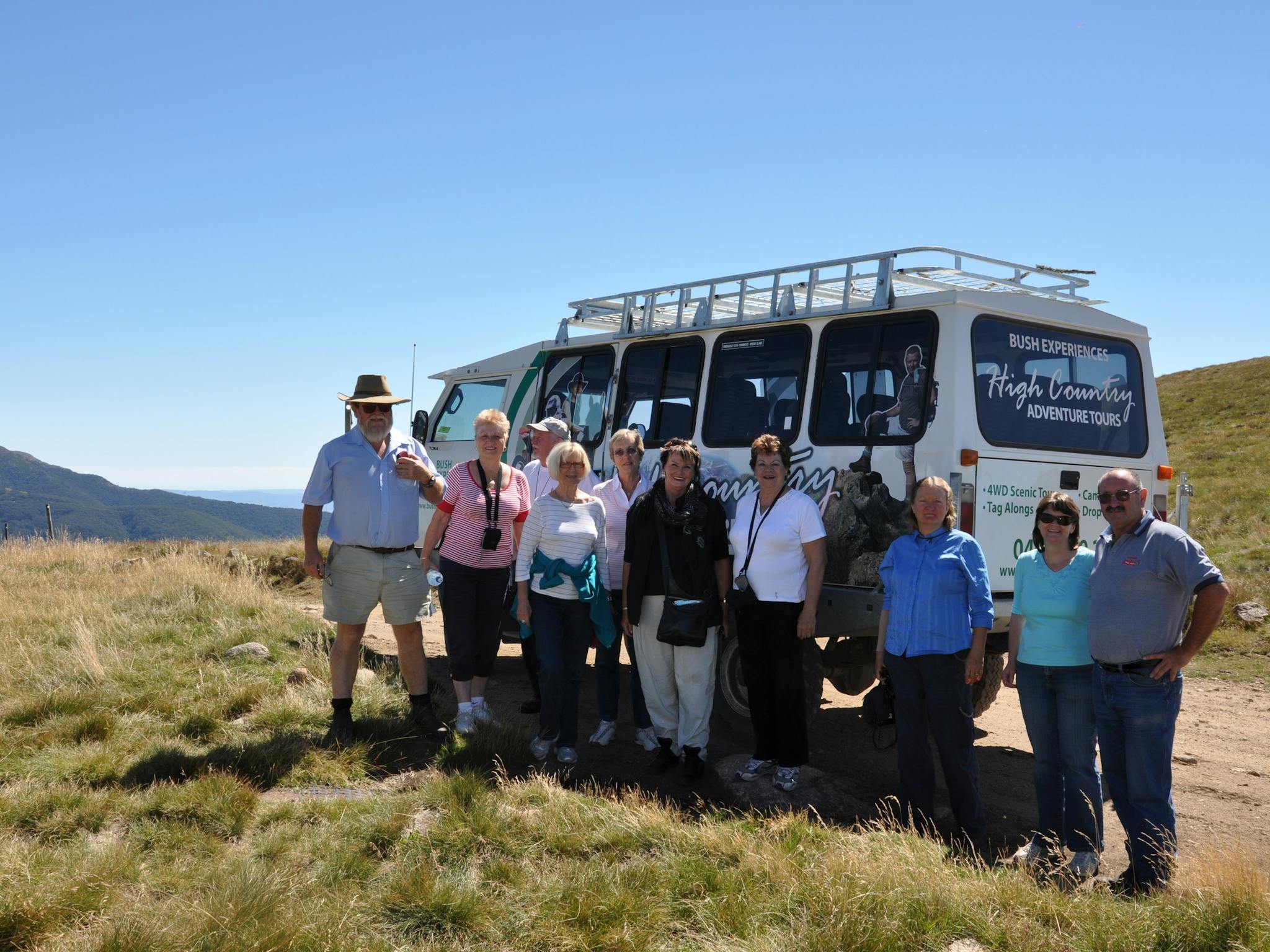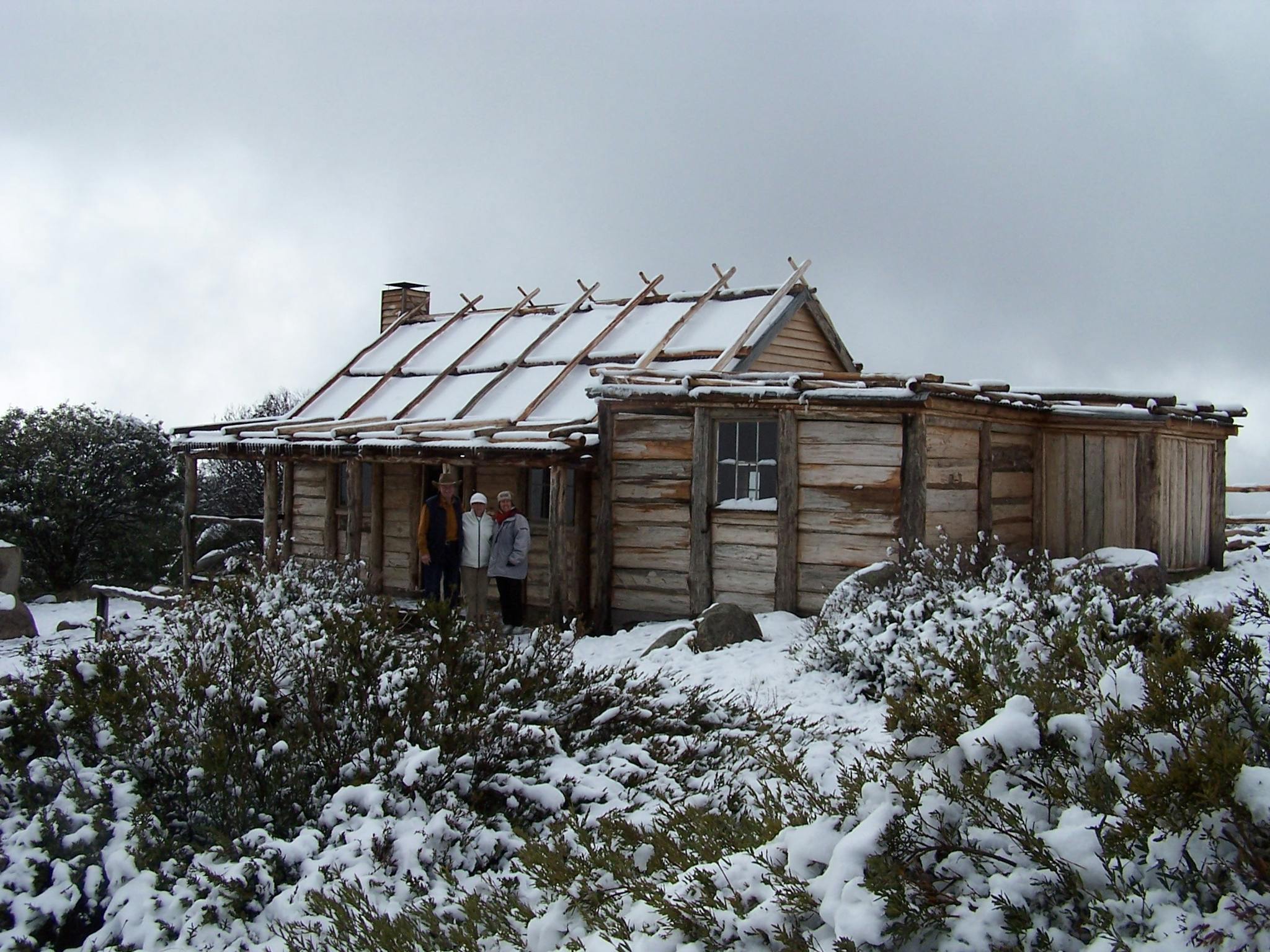 A typical tour with Bush Experiences departs Mansfield travelling through the picturesque Delatite Valley to Mirrimbah morning tea of freshly home baked muffins and Anzacs biscuits near Howqua Gap. Into four wheel drive mode along mountain tracks, through Mountain Ash and Snow Gum forests to Mount Stirling, where a short and invigorating walk to the summit gets the blood flowing.
The 360 degree views over wilderness that stretches 400 kilometres to the East coast are amazing. The drive along this ridge line have been described as the most spectacular in the High Country.
Then onto the iconic Craig's Hut, from the Man From Snowy River film. The film comes to life as you take in the magnificent views from the veranda of the Hut, one of Victoria's most visited four wheel drive destinations.
Lunch amongst the snow gums, whilst enjoying panoramic views, before turning for home.
All of this whilst travelling in the comfort and safety of Bush Experience's specially equipped four-wheel drive vehicles. You don't have to worry about the track conditions or scratching your vehicle, sit back relax and enjoy your day.
Please note that tours can vary depending on weather, track closures, track conditions and accessibility.
ID: 56b24df8b042386245d55bd5-56b24df8b042386245d55bd8