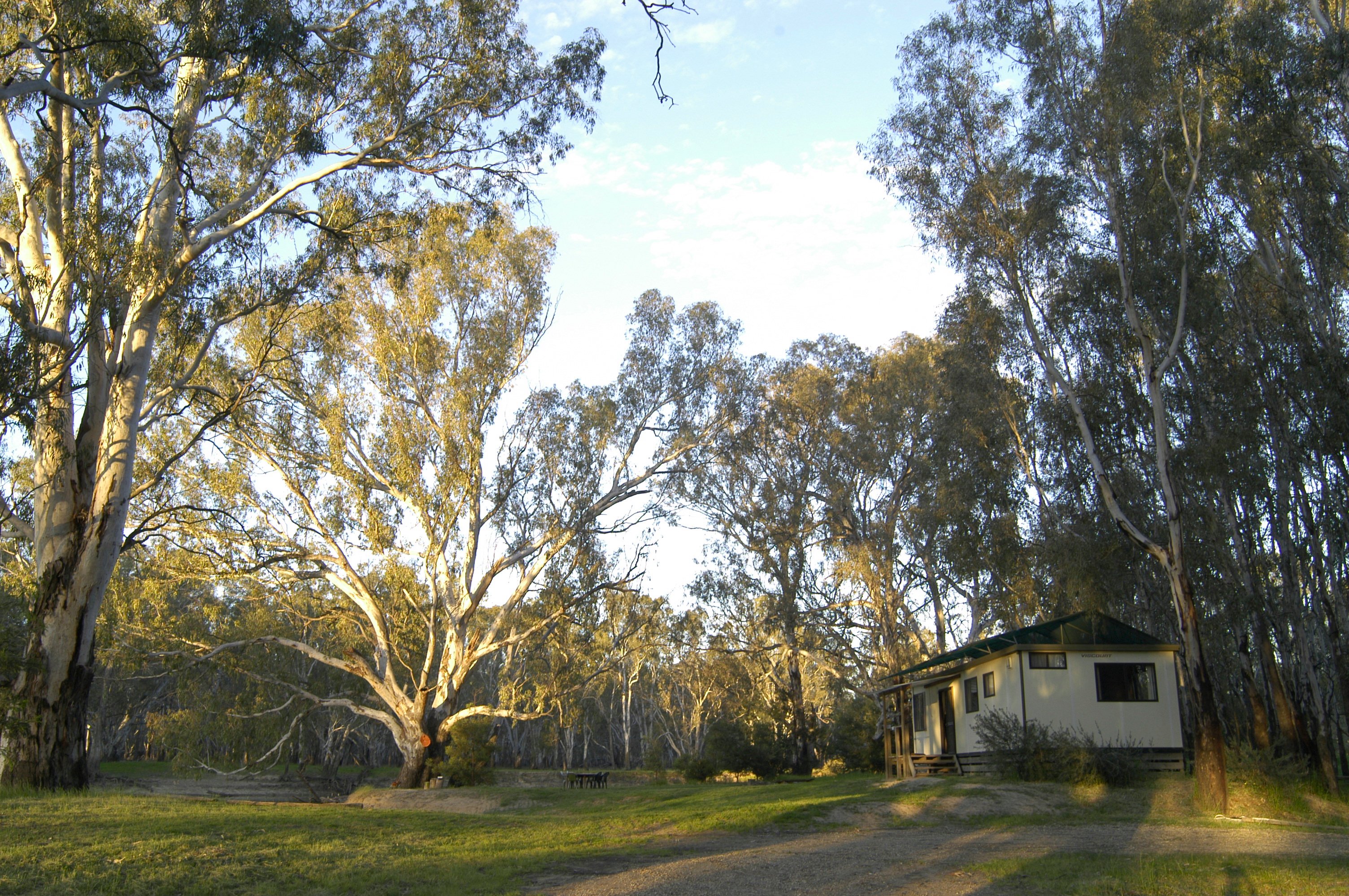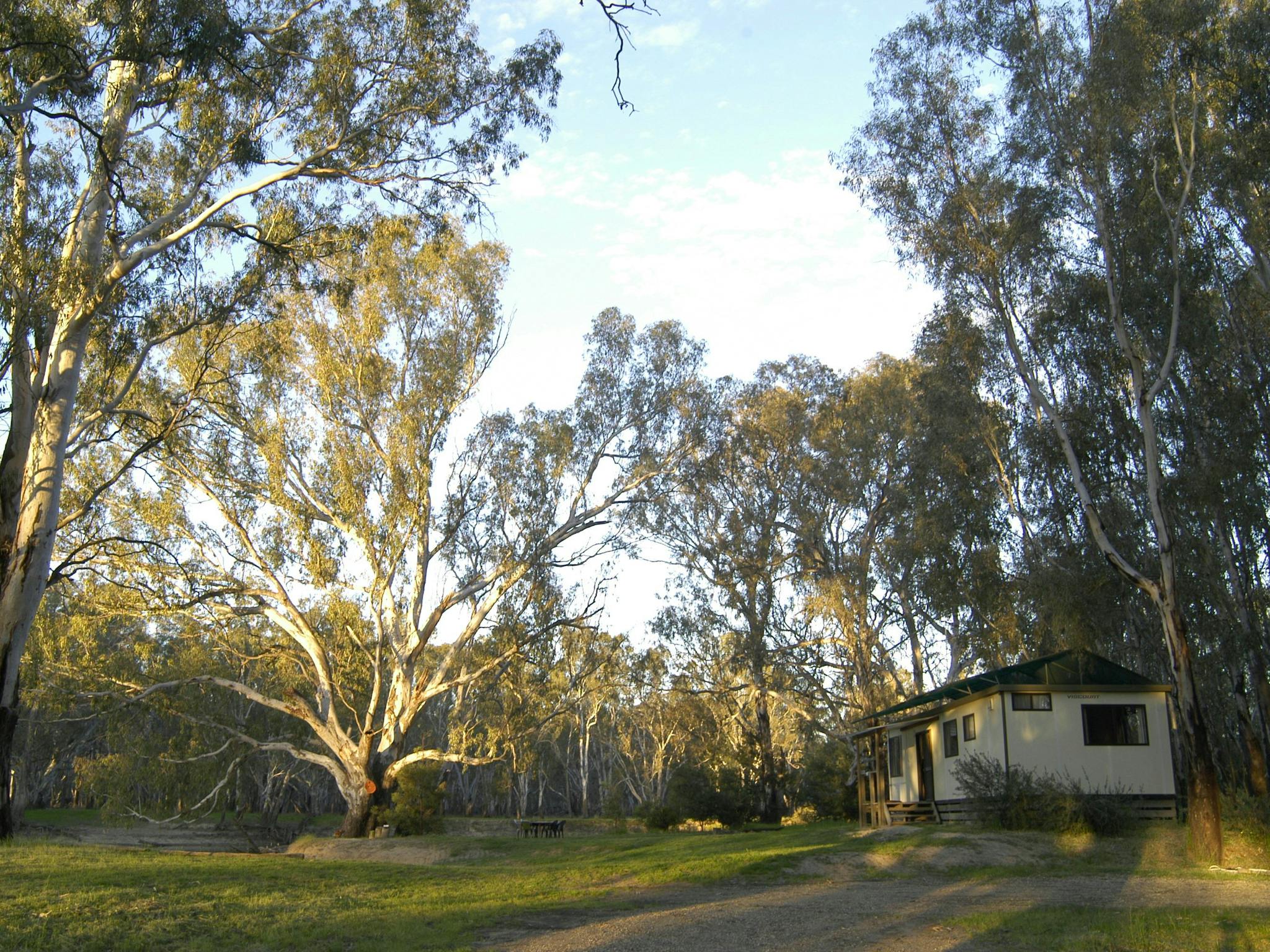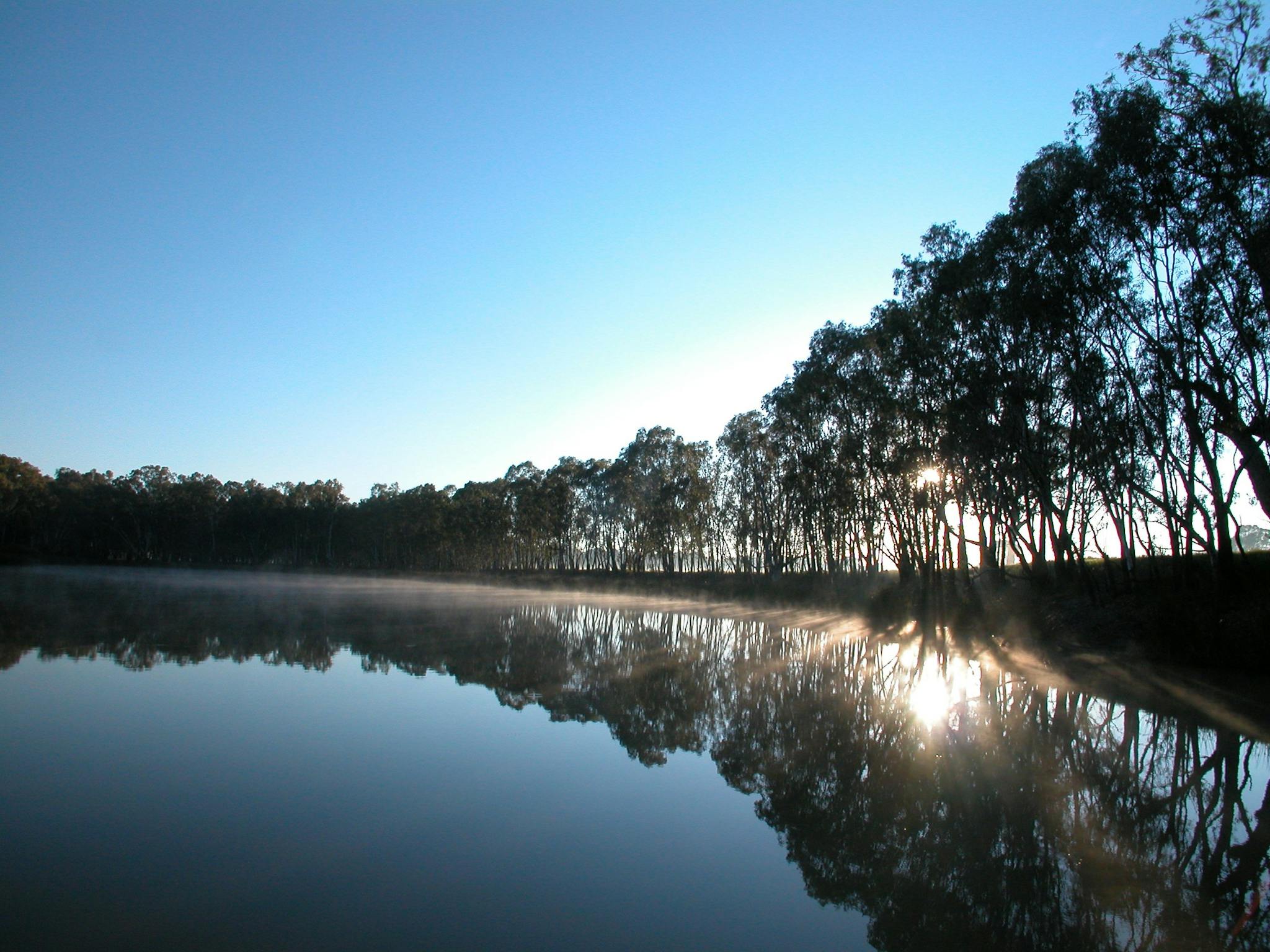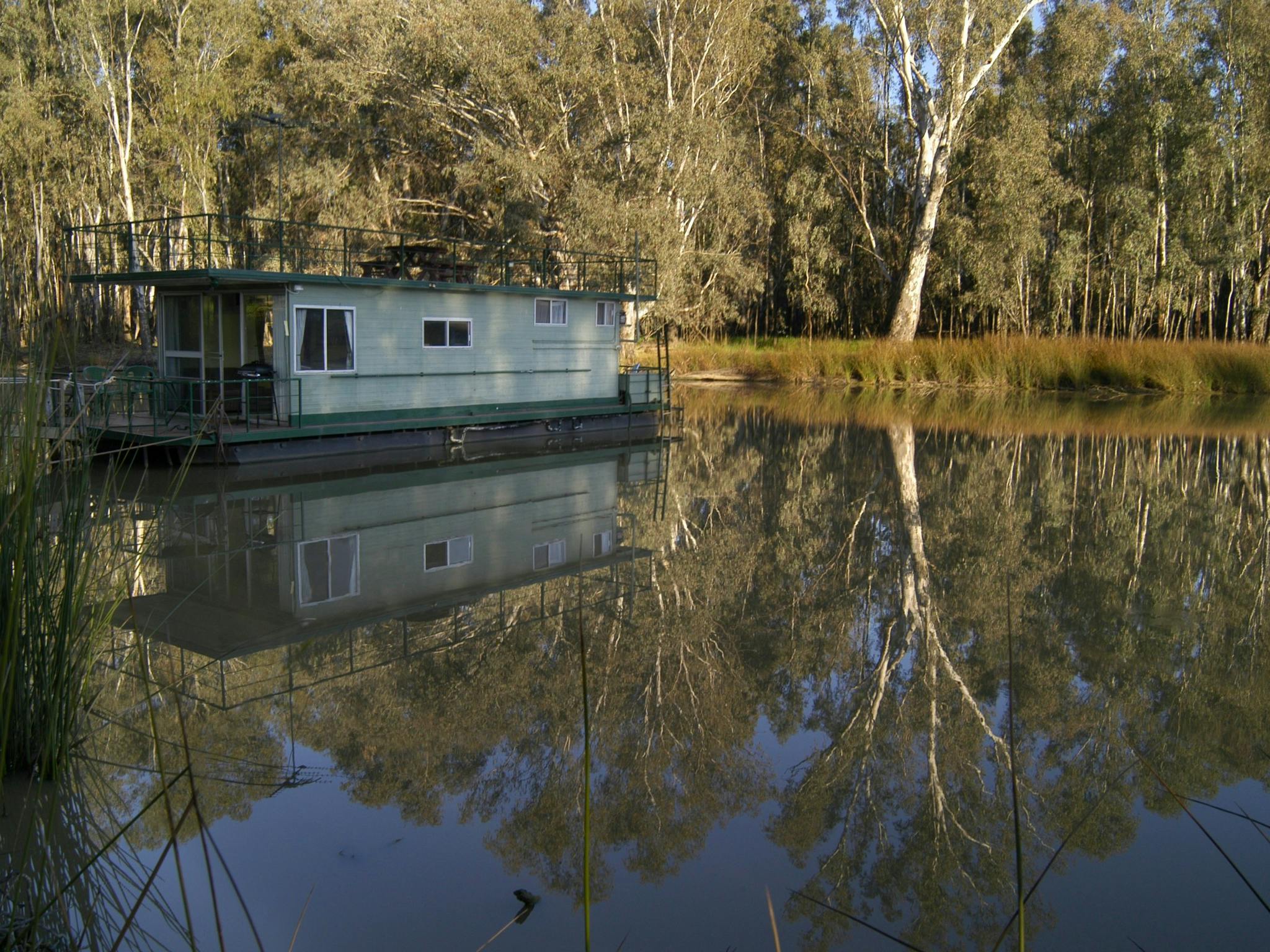 Brimin Lodge is a unique place to enjoy a tranquil, secluded location on the banks of the Murray River. The two fully self-contained accommodation lodges are each situated in their own private areas of the river. One on the riverbank, the other floating on a private billabong.
Maybe you want to sit in air-conditioned comfort, watch the river flow past and see the abundant wildlife in the surrounding area. You may walk along the riverbank in the redgum forests with reflective lagoons. Cook on the gas barbeque or, in winter light a campfire.
Perhaps you like to fish or swim, visit the local Rutherglen wineries just minutes away, or take day trips to the snow or historic towns of Chiltern and Beechworth or the water sports and tourist activities of Yarrawonga.
Perfect for the romantic getaway, or a wonderful family environment.
Services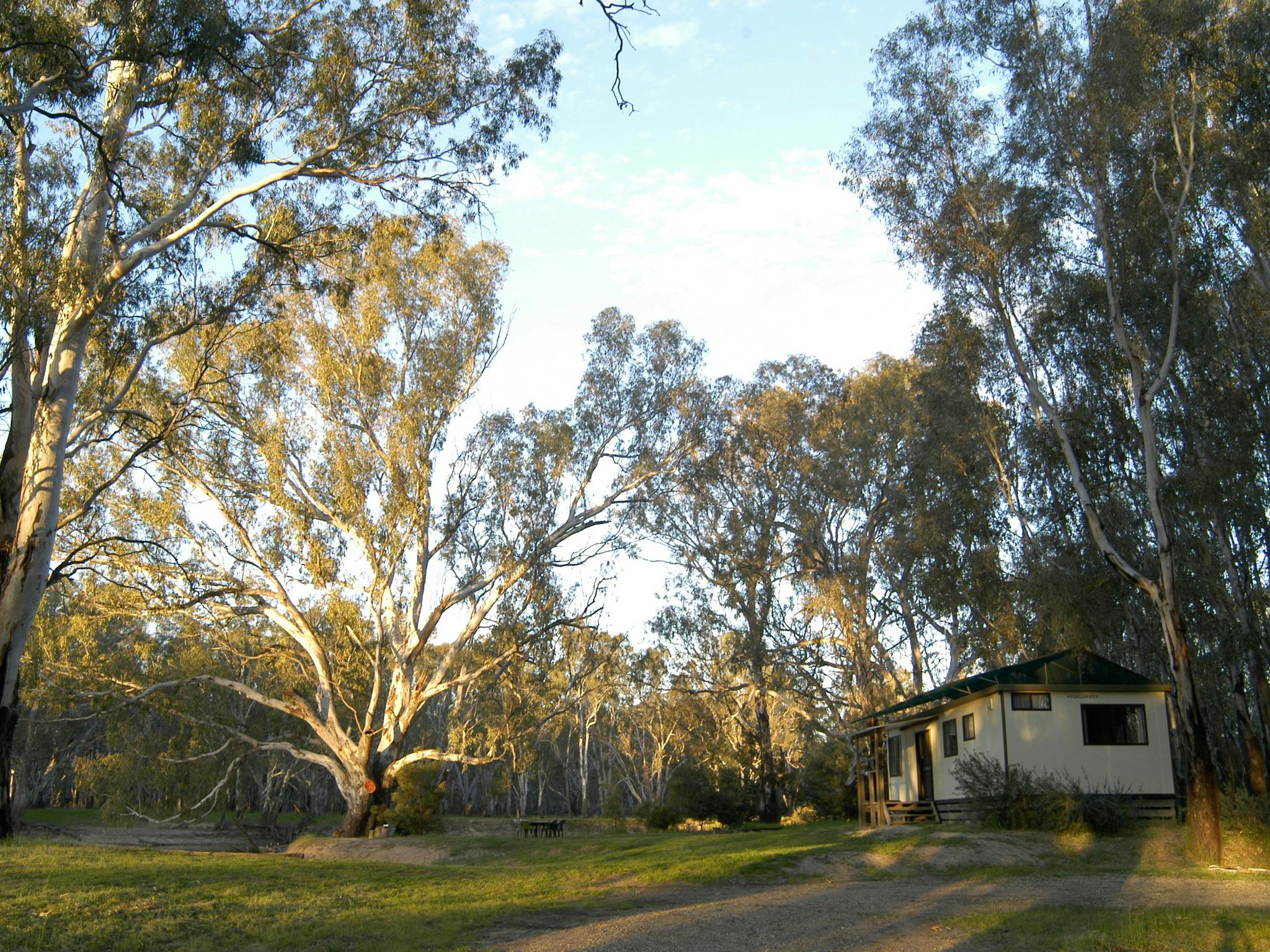 Brimin Lodge - Riverbank Lodge
The modern Riverbank Lodge is situated right on the banks of the Murray River.
Just ten metres from your front door, a sandy strip of beach leads you right to the waters edge. Relax on the bank and enjoy the surroundings, or try your luck at catching your very own yellow belly or Murray cod.
Luxuries in the Riverbank Lodge include heating, air-conditioning, television and a separate laundry. The kitchen has a large fridge, electric stove and microwave, and is equipped with ample crockery and cutlery.
There are two bedrooms – a queen, and a twin room with two bunk beds. All linen, towels and bedding are supplied, and both bedrooms have been provided with electric blankets.
Air Conditioning
Alarm Clock
Balcony
Barbecue
Blankets
Dining Area
Electric Blankets
Flat-screen TV
Full Kitchen
Hairdryer
Heating
Kettle
Kitchenette
Kitchenware
Linen supplied
Lounge/Dining Area
Microwave
Outdoor Dining Area
Outdoor Furniture
Private Bathroom
Refrigerator
Shower
Stove Top
Tea/Coffee making facilities
Television
Toaster
Boat Ramp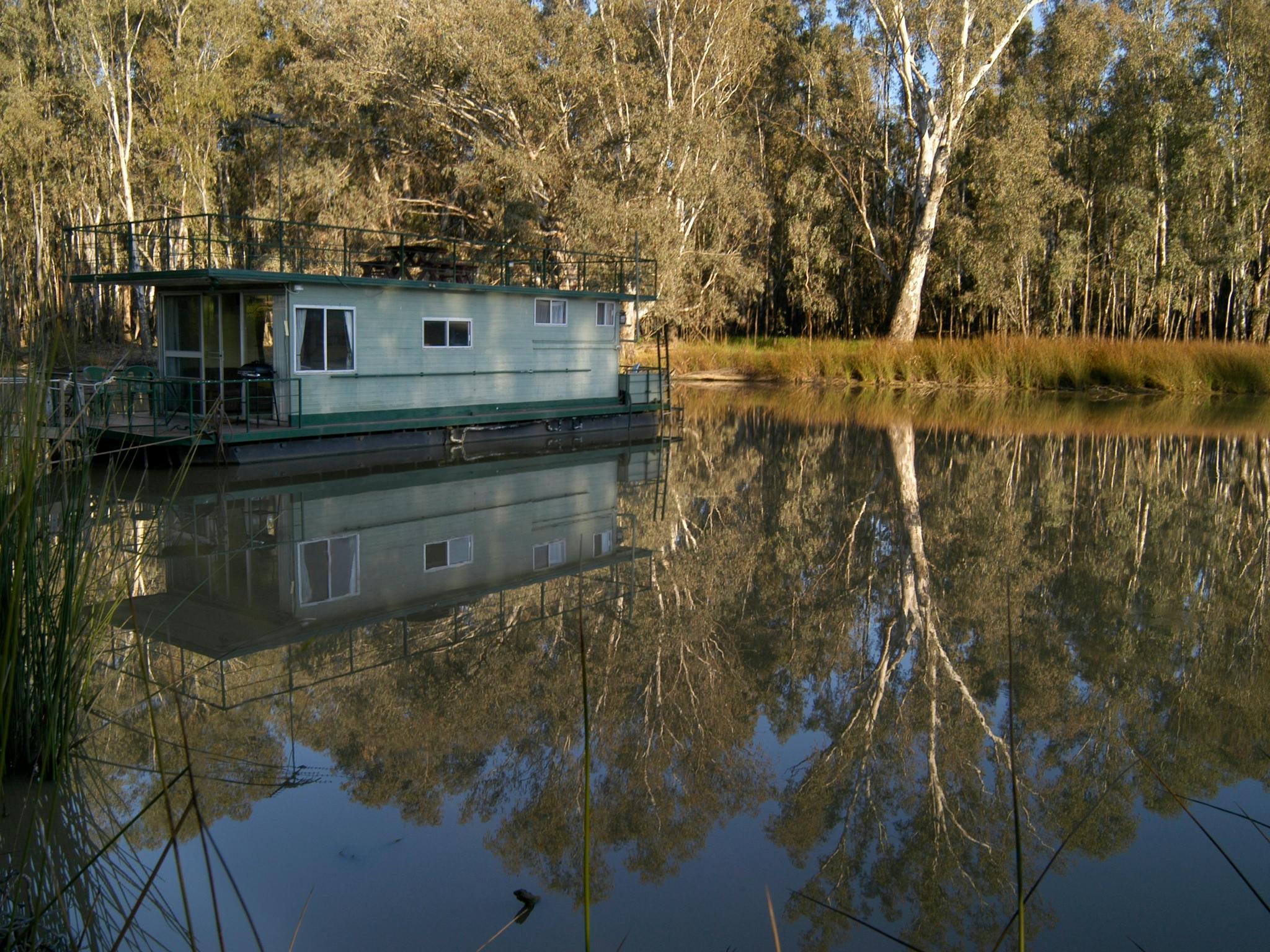 Brimin Lodge - Billabong Lodge
The Billabong Lodge is a houseboat moored permanently in the private billabong, situated close to the Murray.
An exciting change from your everyday holiday accommodation, the houseboat is a delightful place for a romantic getaway. Relax on the houseboat deck, or climb upstairs and take in the view from the roof. You can even take a short trip across the billabong on your own punt where you can explore the forest on the other side.
The Billabong Lodge has been extensively renovated, giving you a fully-equipped air conditioned unit in which to enjoy your holiday. It sleeps four, with a double and a twin room (setup as bunks), and is supplied with fresh bedding, linen and towels.
There is a television and DVD for all your indoor entertainment needs. All cooking facilities are provided, with a fridge, electric stove, microwave, and even an electric barbeque on board.
Balcony
Barbecue
Blankets
Dining Area
Electric Blankets
Flat-screen TV
Full Kitchen
Hairdryer
Heating
Kettle
Kitchenware
Linen supplied
Lounge/Dining Area
Microwave
Outdoor Dining Area
Outdoor Furniture
Oven
Powered Site
Private Bathroom
Refrigerator
Shower
Stove Top
Television
Boat Ramp
ID: 57e38f18133bd03c6ec63d6e