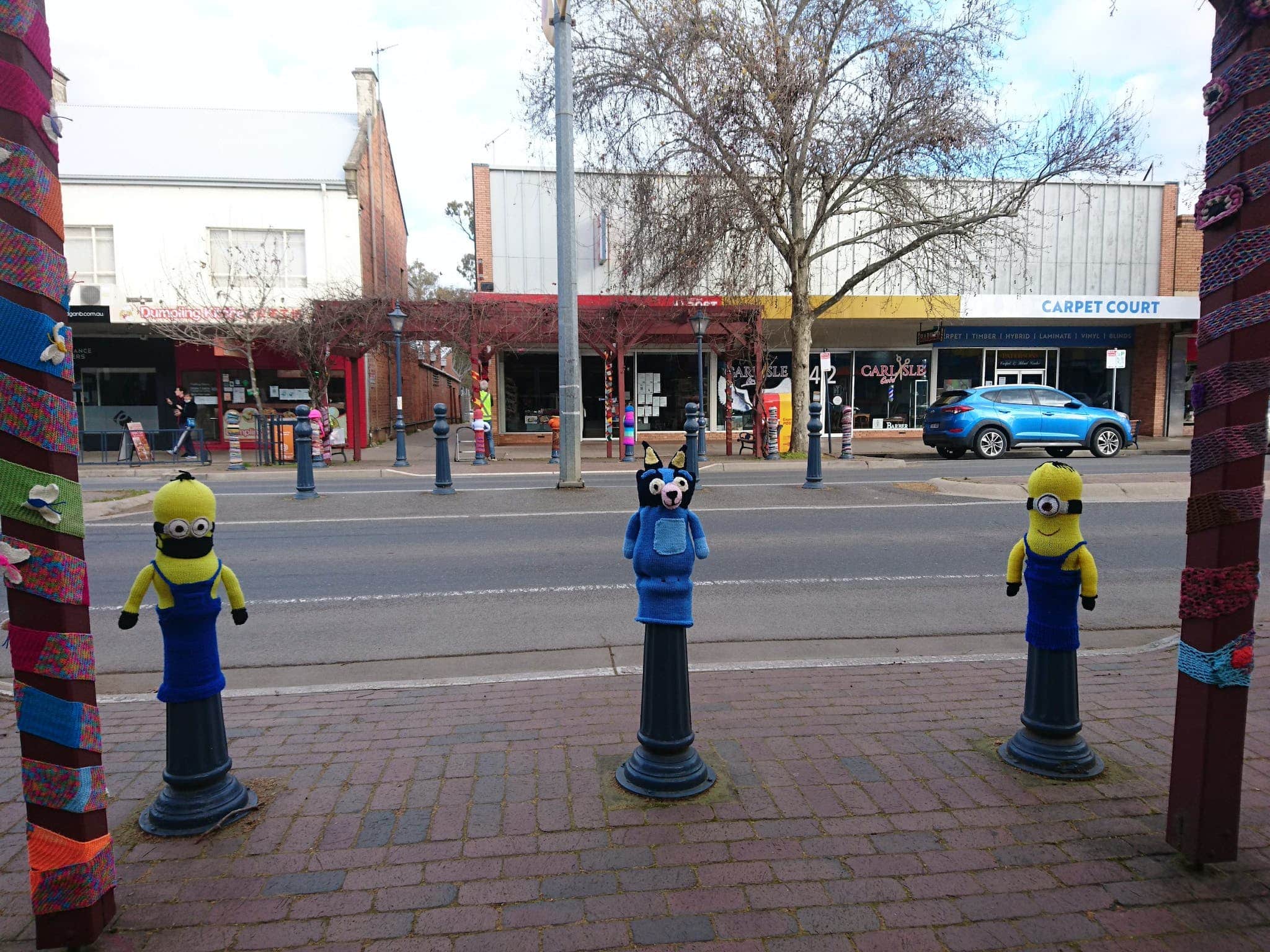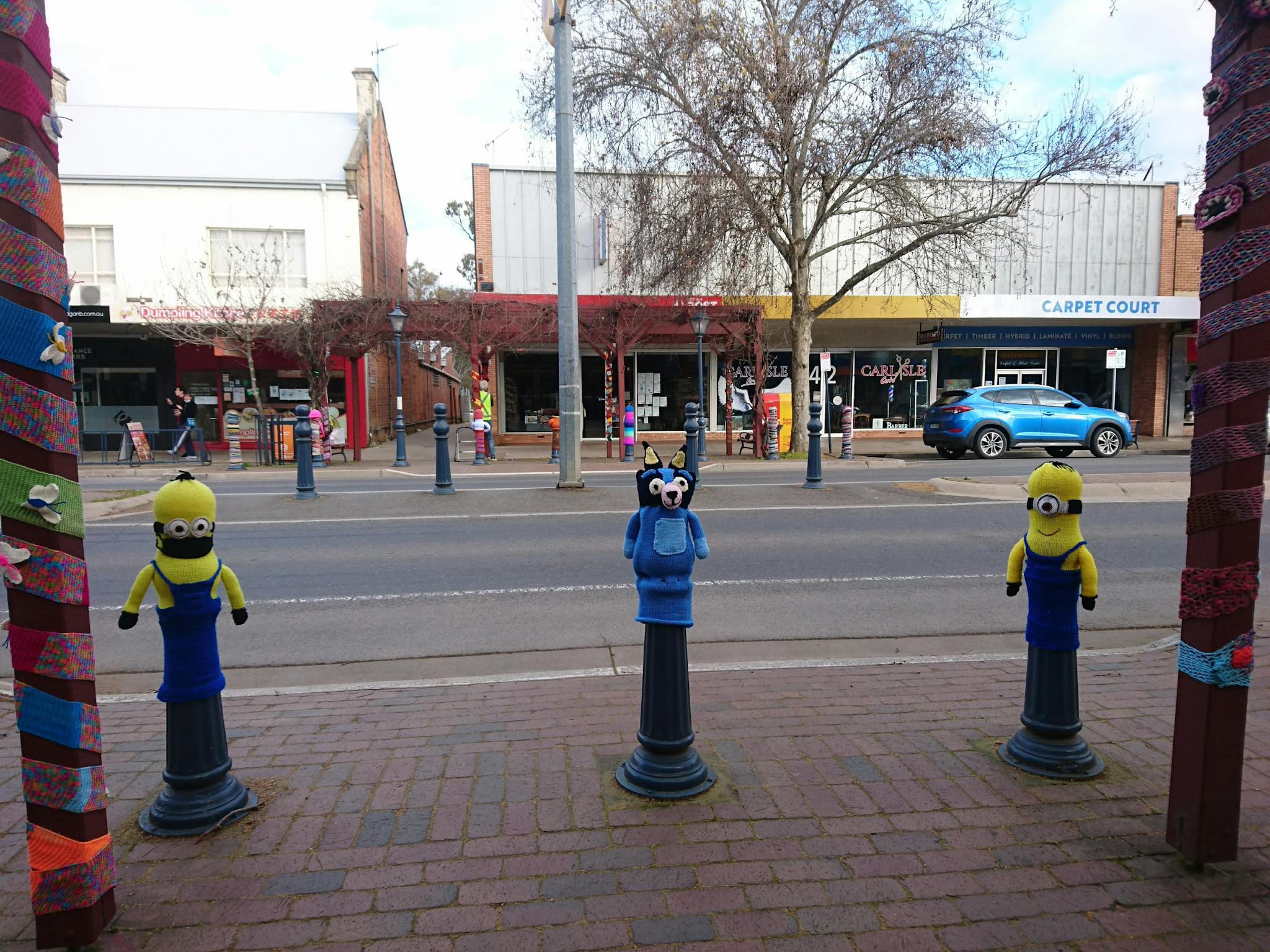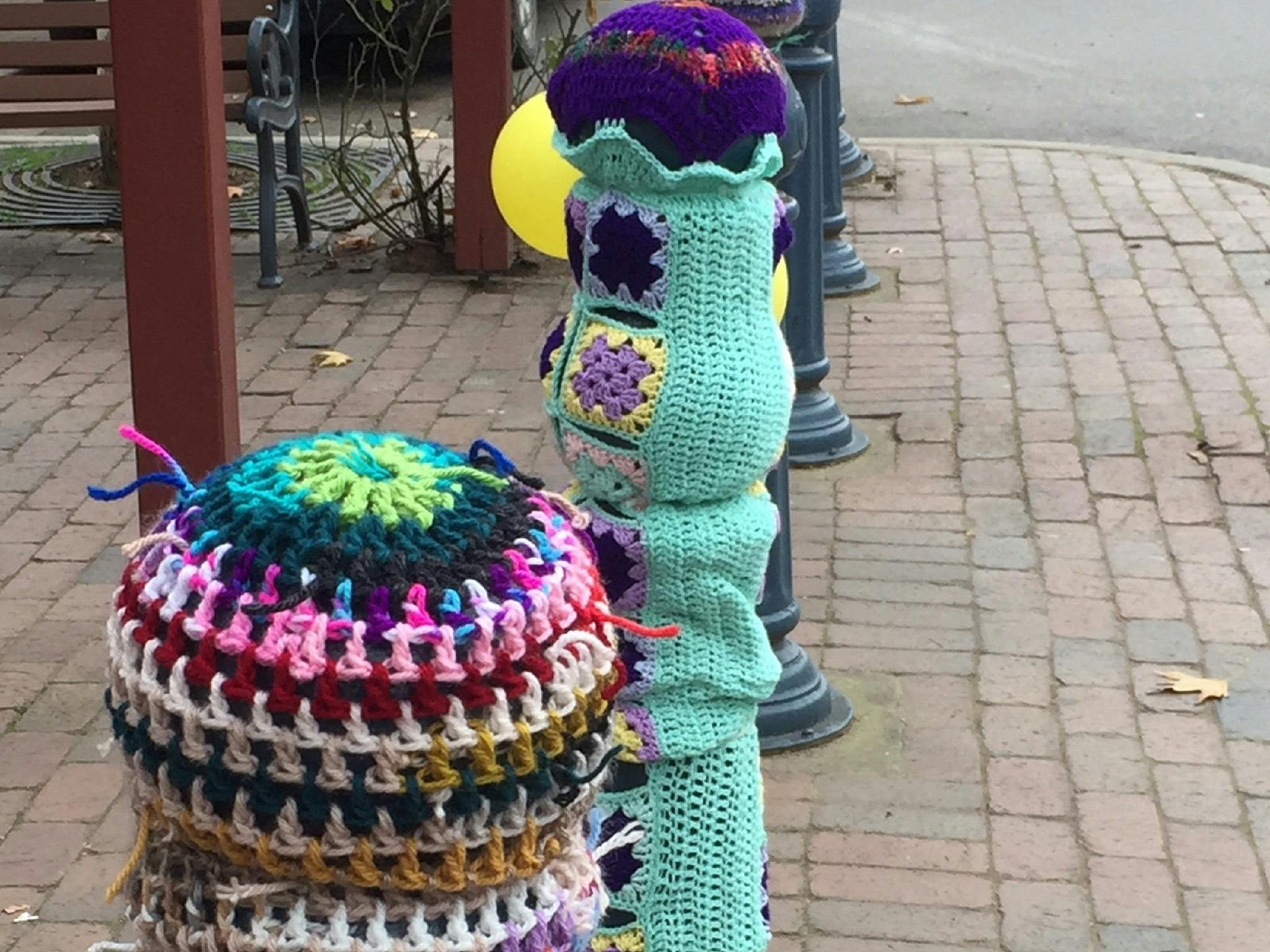 Benalla Yarnbombers return for 2022.
Art installation of festive knitted creations in Bridge Street East during the "Benalla Rugged Up" event. Community volunteers have been knitting and crocheting a range of colourful decorative ornaments to be installed in various locations around the CBD: Plane trees, pergolas, bollards, seats and bike racks.
The installation will remain in place from 30 July until 3 September and special thanks to all the community members for knitting, crocheting and of course doing the yarn bombing.
15 Aug 2022 09:00:00 18:00:00
16 Aug 2022 09:00:00 18:00:00
17 Aug 2022 09:00:00 18:00:00
18 Aug 2022 09:00:00 18:00:00
19 Aug 2022 09:00:00 18:00:00
20 Aug 2022 09:00:00 18:00:00
21 Aug 2022 09:00:00 18:00:00
22 Aug 2022 09:00:00 18:00:00
23 Aug 2022 09:00:00 18:00:00
24 Aug 2022 09:00:00 18:00:00
25 Aug 2022 09:00:00 18:00:00
26 Aug 2022 09:00:00 18:00:00
27 Aug 2022 09:00:00 18:00:00
28 Aug 2022 09:00:00 18:00:00
29 Aug 2022 09:00:00 18:00:00
31 Aug 2022 09:00:00 18:00:00
1 Sep 2022 09:00:00 18:00:00
2 Sep 2022 09:00:00 18:00:00
3 Sep 2022 09:00:00 18:00:00
ID: 5d1d5216d4e10a200f6a7e31