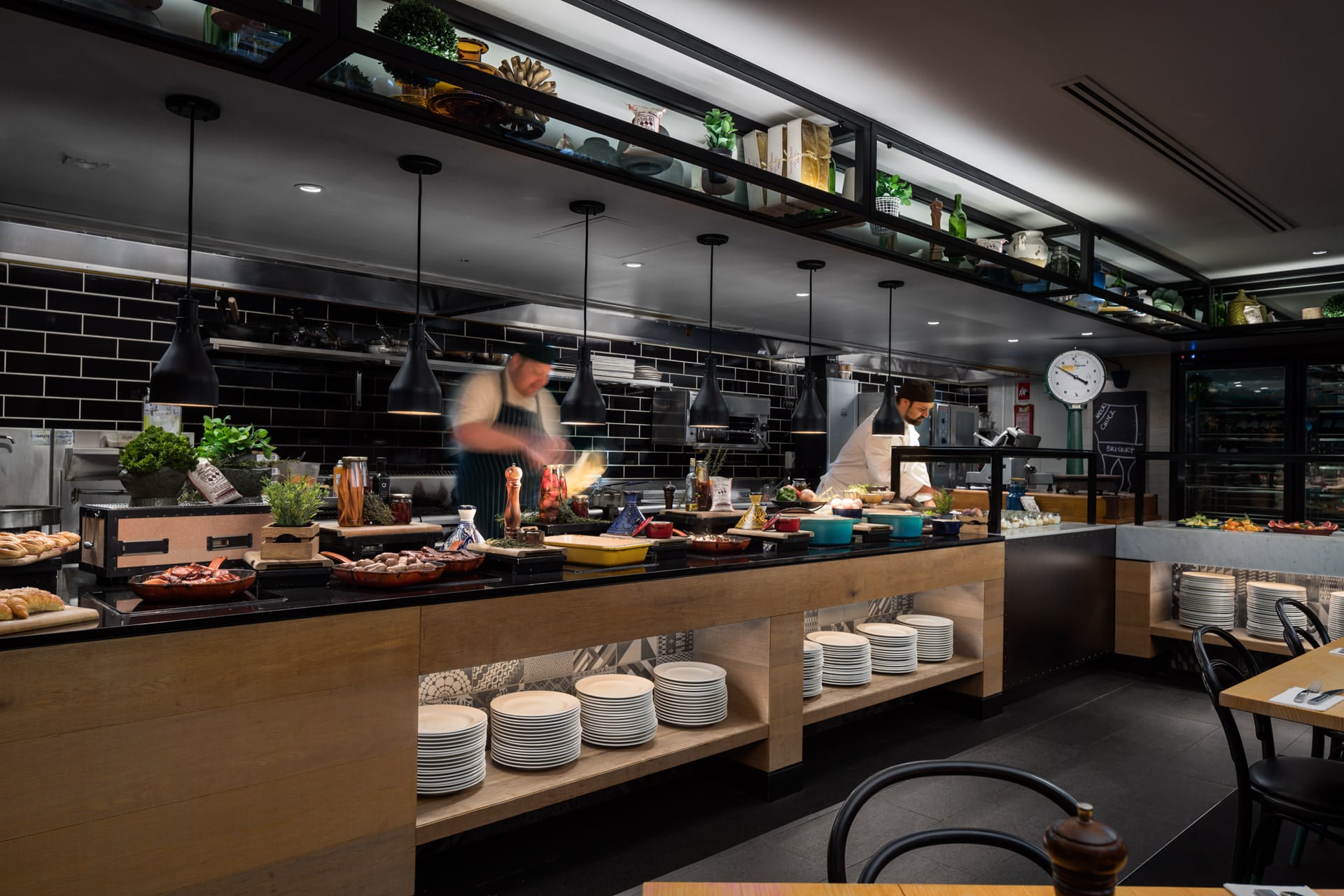 BAZAAR Breakfast
The interactive marketplace boasts a mosaic of dishes prepared for your grazing pleasure whilst the chefs are on hand to make you an omelette or eggs done your way. Enjoy a honeybird espresso and some fresh daily Juice while you fuel up for the day!
Opening : 7am-1030am
Walk In Only
BAZAAR Dinner
At Bazaar, your plate is your passport and there are no rules on which destinations to explore. Qt presents an interactive marketplace where the dishes change on a nightly basis creating a unique feast 7 days a week.
Our executive Chef Stephen Brand and his team take you on a gastronomic journey of the world. Whilst offering an extensive wine list from QT Melbourne Sommelier James Dossan.
Open from 6pm
$57 per adult
Bookings Essential