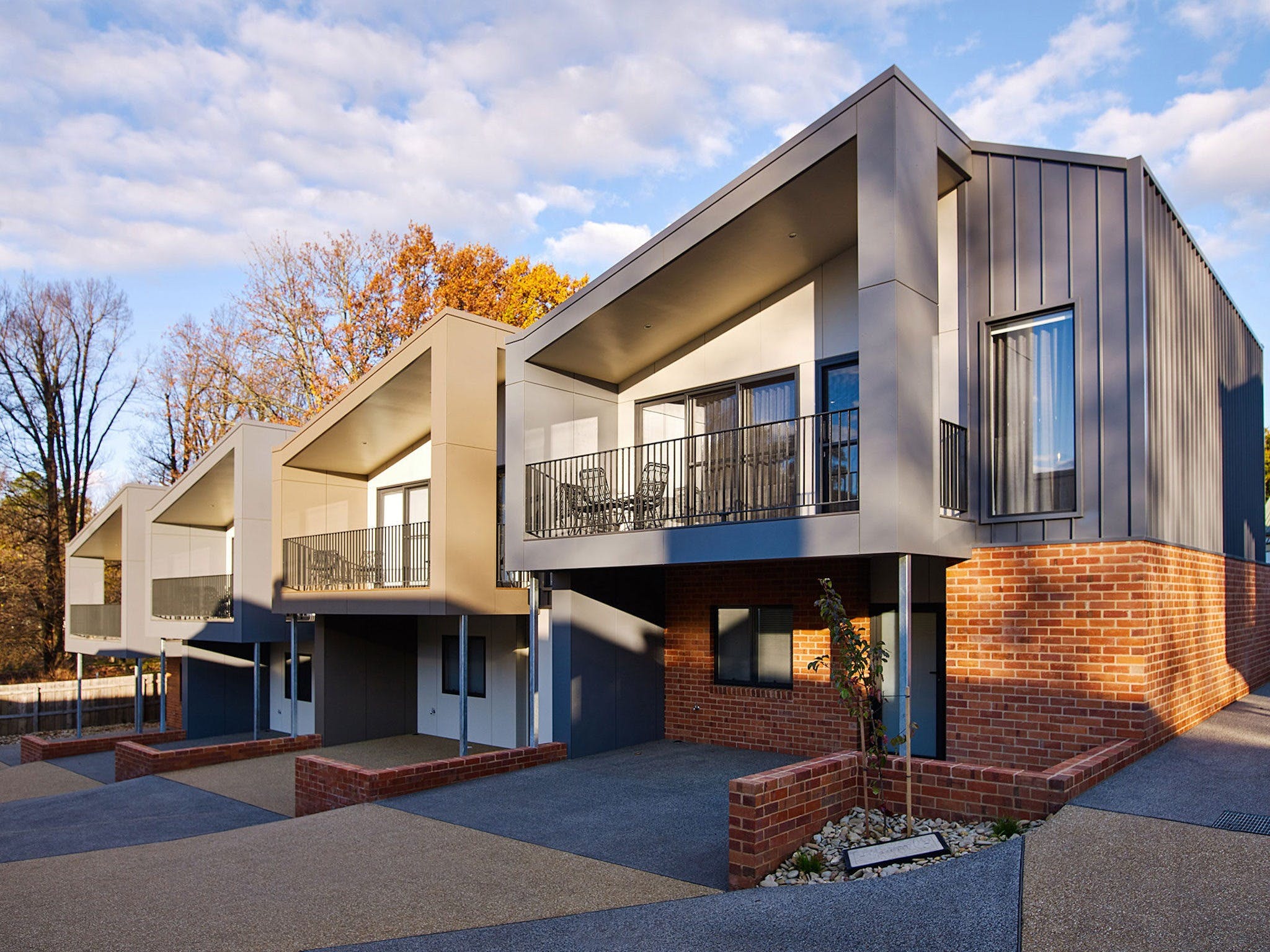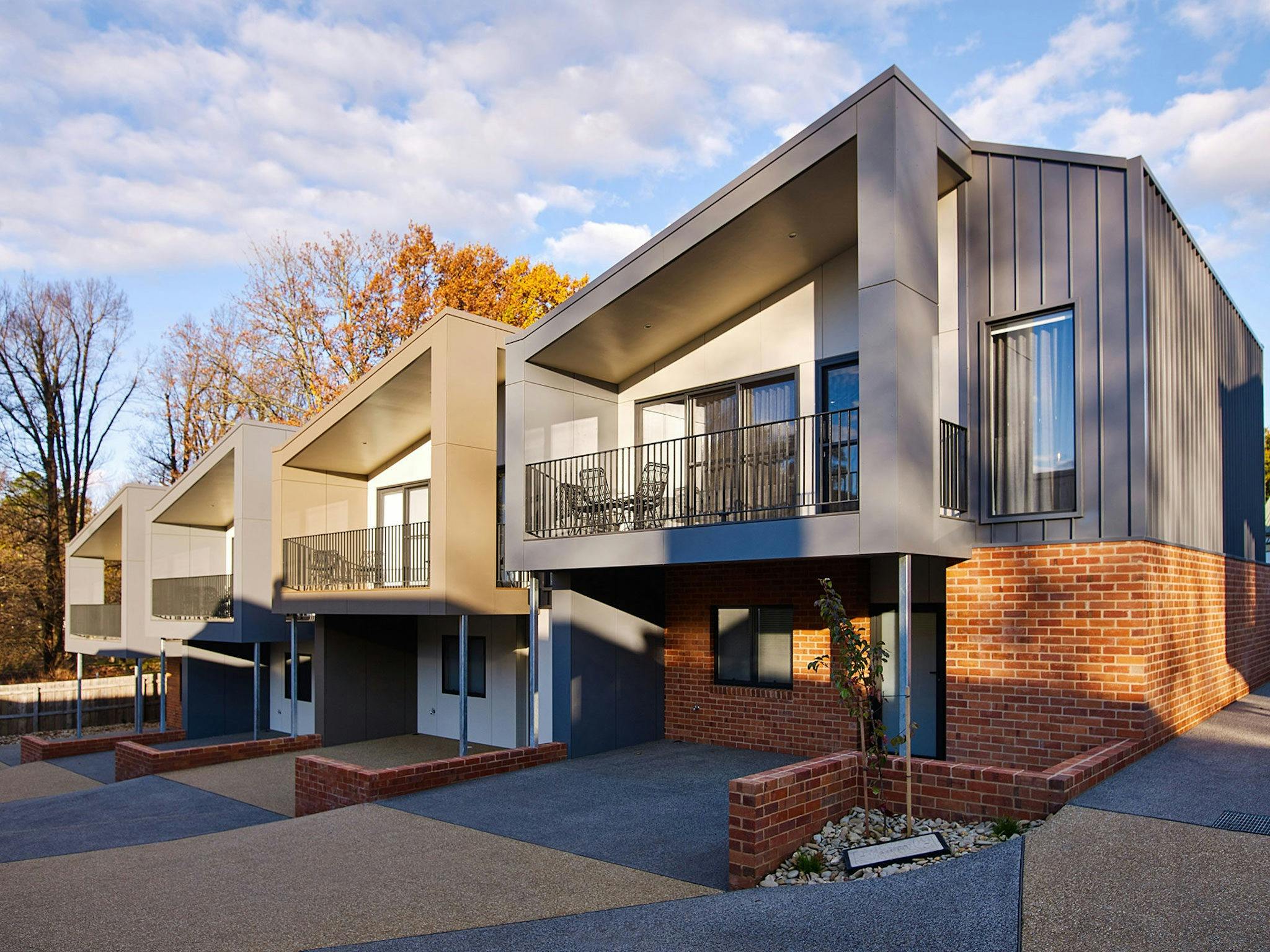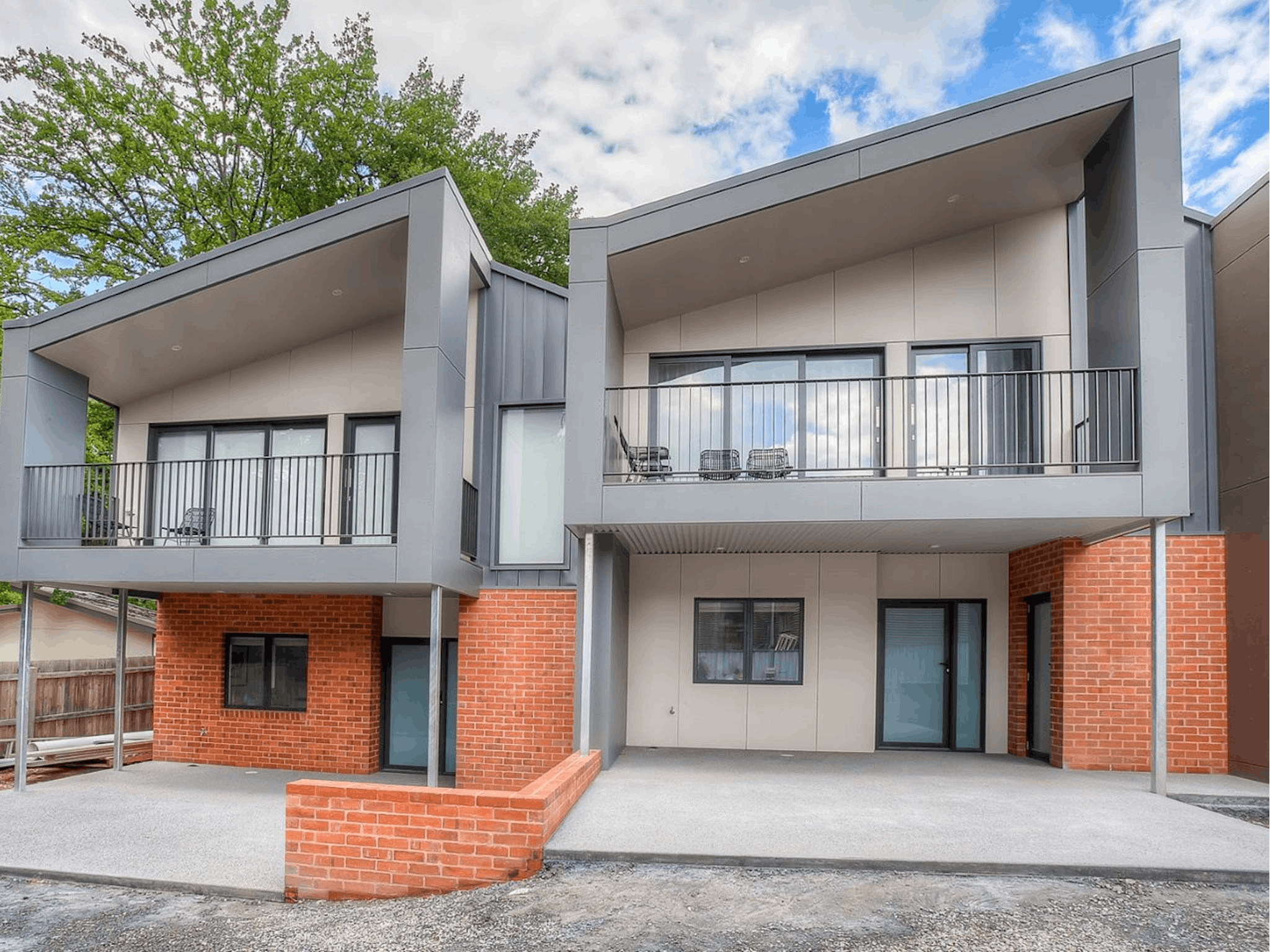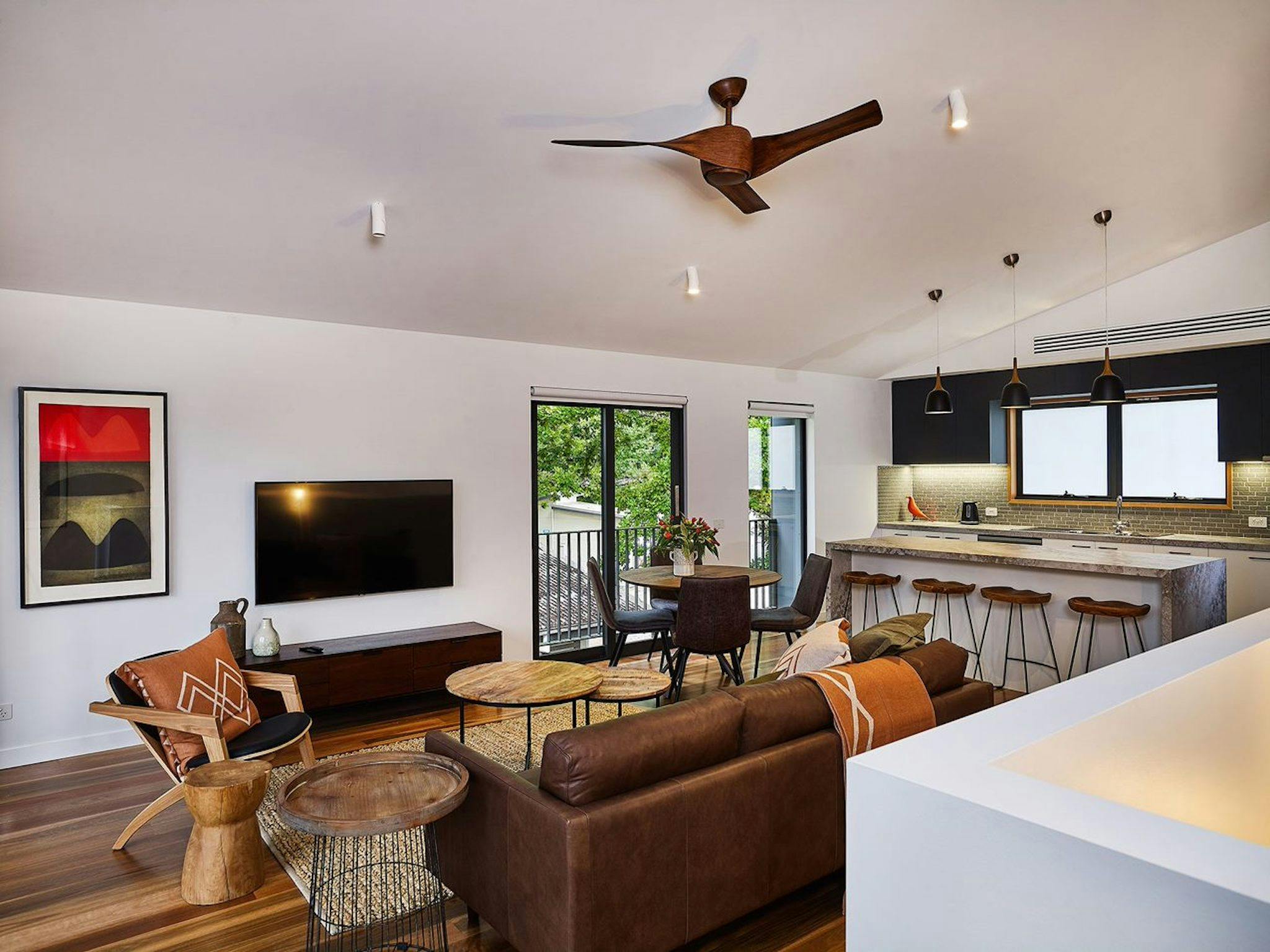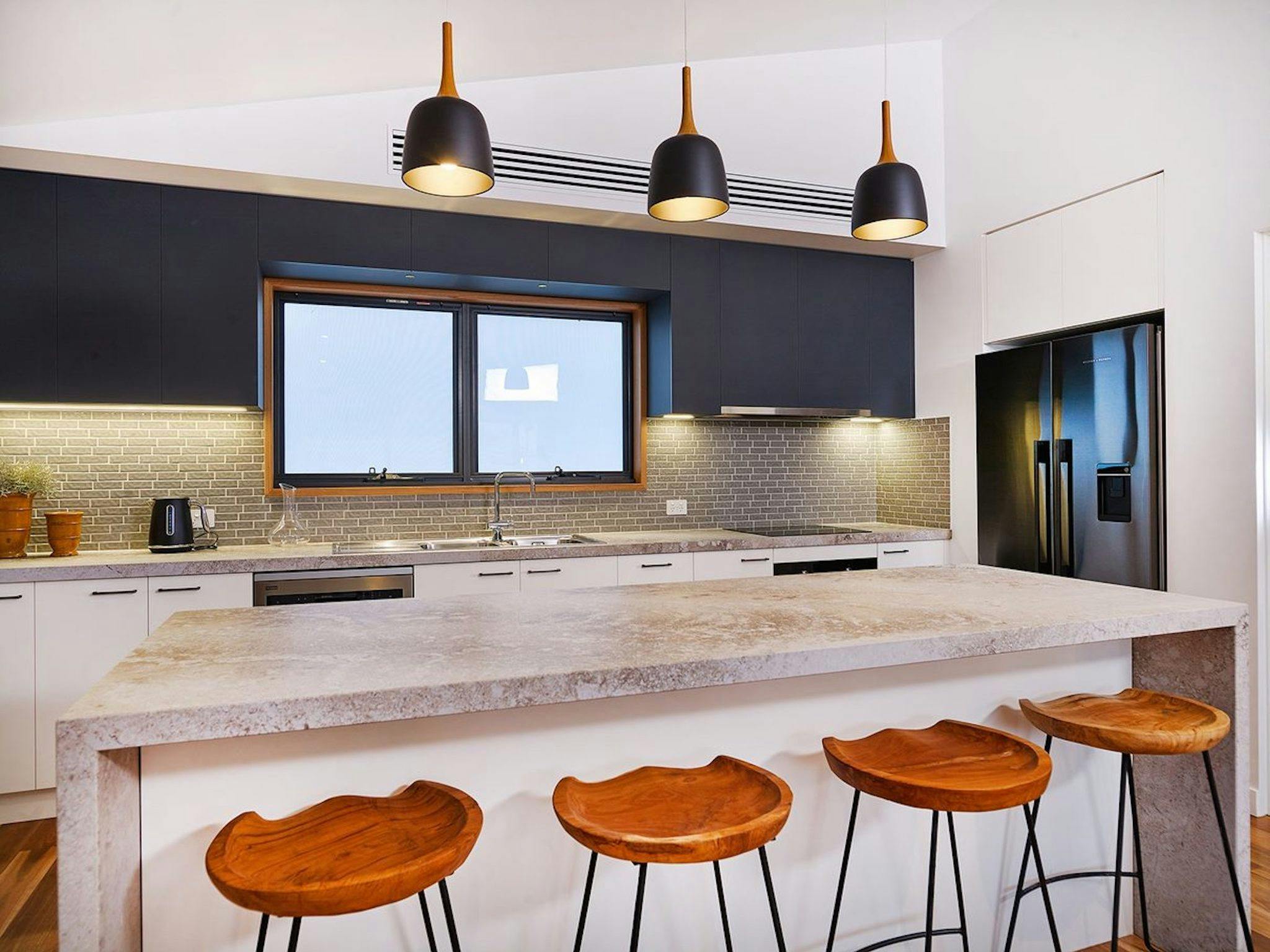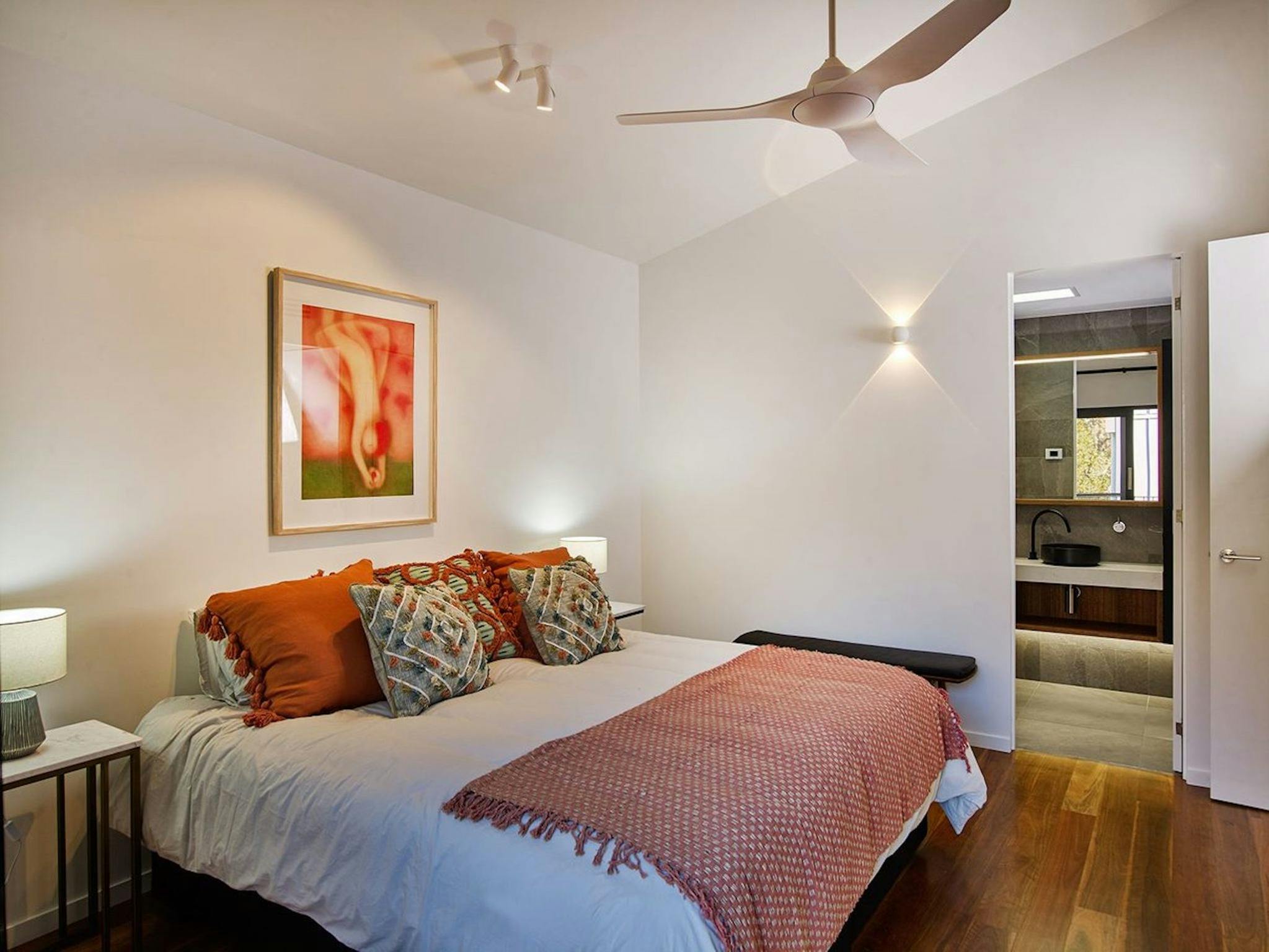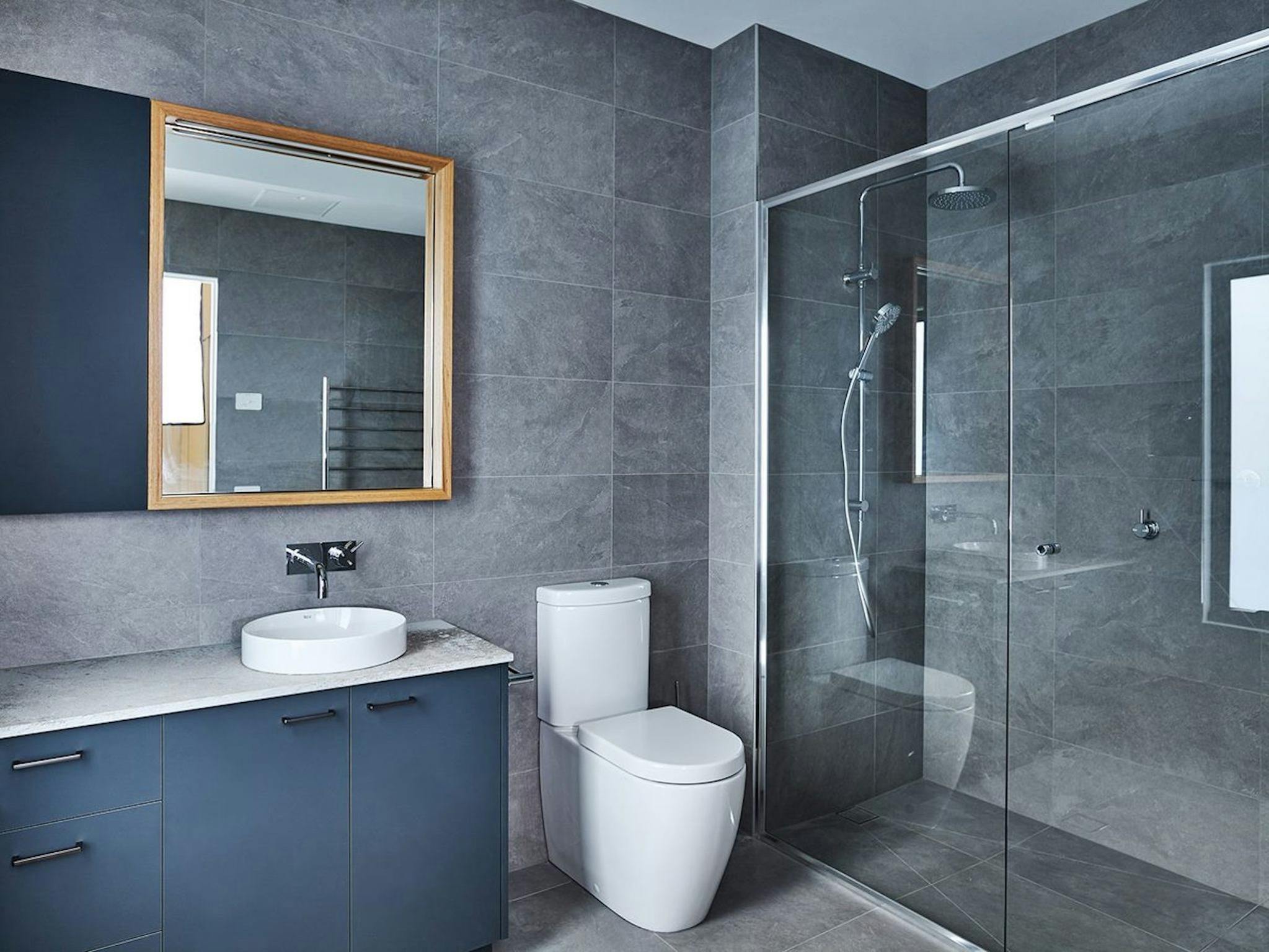 Step inside High Country Victoria's newest contemporary, architect design accommodation properties: Art House Townhouses, Bright.
Situated in the heart of Bright's food, wine and distillery district, these five luxury appointed townhouses offer a new standard in designer comforts married with individual collections of fine Australian art prints produced by celebrated contemporary artists Margie Sheppard and Dean Bowen.
While exteriors evoke an ultra modern European urban appeal mixing timber, stone and steel; interior design styling is centred around the art, with soft furnishing tones and textures mimicking the colours and moods of the museum quality art hanging within.
Each individual townhouse: Sheppard, Bowen, Hester, Reed and Olsen, showcase interiors of limited edition art prints, twin level living, large modern kitchens featuring porcelain-topped waterfall island benches, butler's pantries, master bedrooms with King bed with option to convert to King singles and ensuite, second bedroom with Queen bed, second bathroom with laundry facilities, polished floorboards, flat screen televisions, plus generous living spaces dressed with the finest in European and Australian made designer furniture and soft furnishings.
Art House Townhouses is conveniently, centrally located in Wills Street, opposite the Reed and Co. Distillery, Sixpence Coffee bar and dining complex. Also within a few metres walk is Billybutton Wines cellar door with its award-winning collection of alternate varietal wines plus standout modern Australian eateries Tommahawks and Ginger Baker.
ID: 5ee34e9cf8160c7246783f52