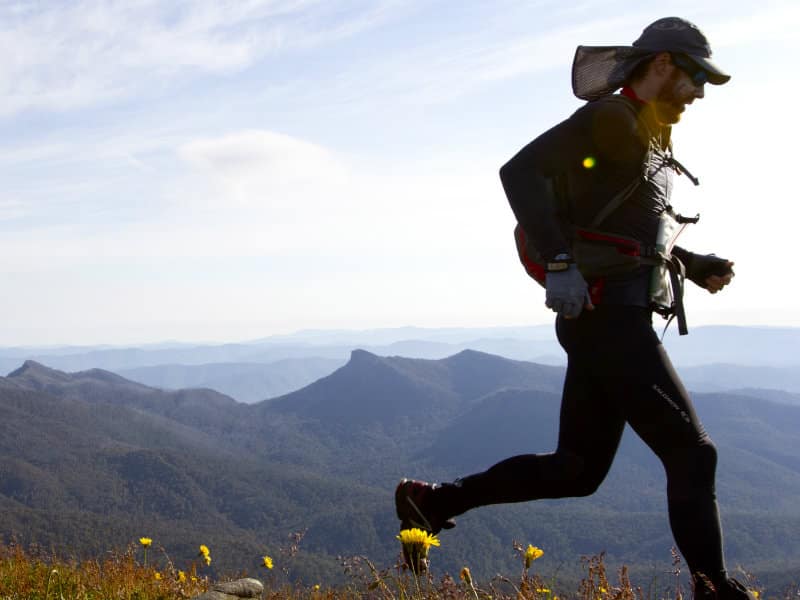 Head for the hills, fill your lungs with fresh alpine air and hit the trails running.
Falls Creek has 3 dedicated trail running trails across Green, Blue and Black difficulty. Pick up a map of these from the Visitor Information Centre.
Green Trail Run: 6km Loop Ascent/Descent: 160m +/-
A gentle introductory run that takes you out to Rocky Valley Lake via the sweeping 'Walking on Water' trail and back again along the iconic Aqueduct Trail. Mostly graded underfoot with a reasonable incline to begin.
Blue Trail Run: 10km Out & Back Ascent/Descent: 230m +/-
A moderate out and back run with a halfway highlight standing at Ropers Lookout with its incredible views across the resort and Kiewa Valley. This is a rewarding run and offers a simple extension to the Green run should you have plenty in the tank.
Black Trail Run: 12km Loop Ascent/Descent: 600m +/-
Considered an excellent Black run, this trail offers a good deal of elevation gain and loss despite its short distance. The trail takes in some truly spectacular terrain with beautiful distant views of the surrounding mountains and steep, technical running through thick forest. Definitely one for the memory banks!
There are LOADS more trail running options to enjoy at Falls Creek, stop in to the Visitor Information Centre to ask for more information.