We don't need to tell you of the renowned beauty of the King Valley, or its reputation for delicious Italian varietal wines and mouthwatering food.
The King Valley is a big place, however, with many quiet little corners and humble producers. In fact, we guarantee there's places you've not yet discovered - experiences soon to occupy a favourite place in your memories...
This journey will see you stay in elegant yet charmingly unorthodox accommodation, indulge in a brand new, exclusive wine experience with the Dal Zotto family themselves, walk to majestic falls and lookouts, visit historic wineries, unique micro-breweries and eat delicious local produce every meal of the day.
Happy travels!
Oh, the places you'll go...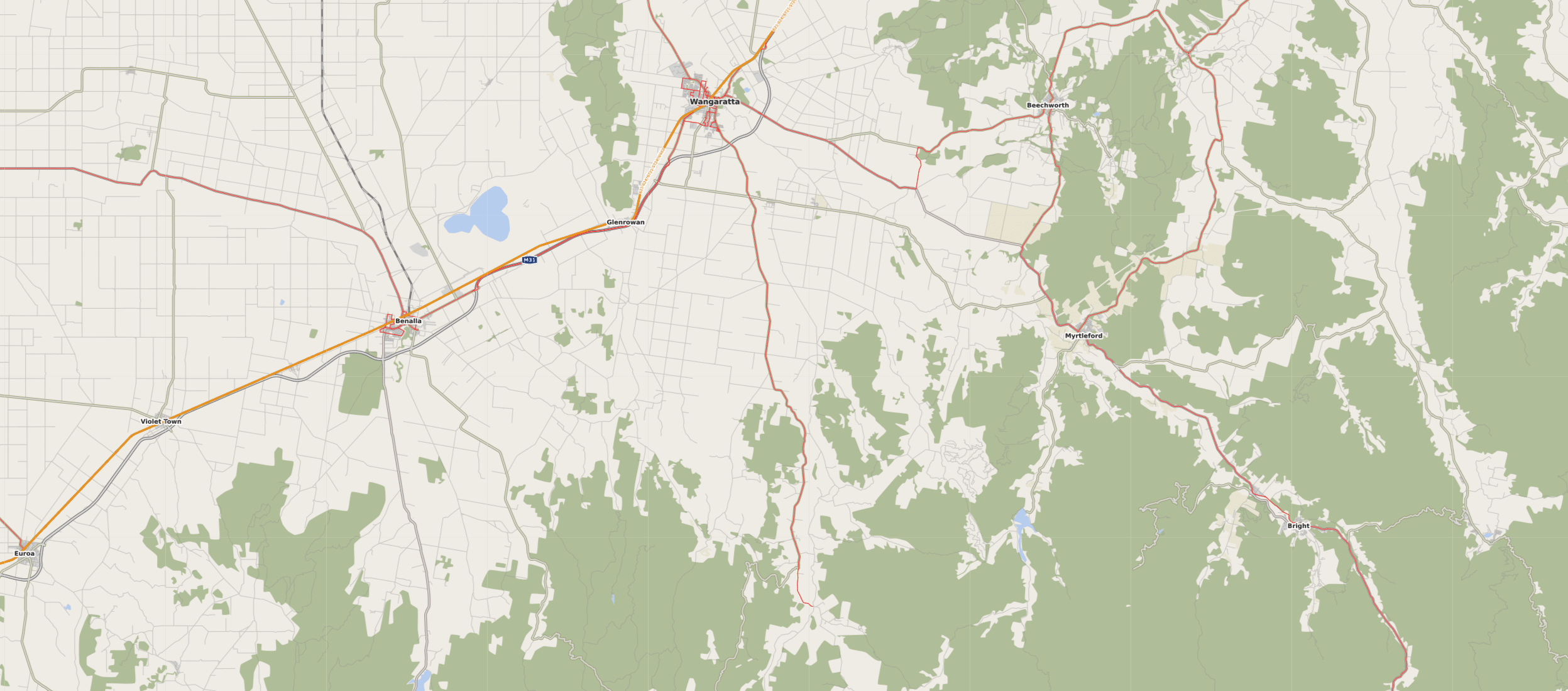 | | | Where to | Distance | Activity | Highlight |
| --- | --- | --- | --- | --- | --- |
| Day 1 | | Valley View Glamping | - | Stay | Easy walking distance of wineries, cafes, a trattoria, beer garden and a craft brewery. |
| | | Paradise Falls | 24 min/ 19 km | Do | The walk to the viewing platform (approx. 500m) is a well made stepped track perfect for all ability levels. True to its name...the place is paradise! |
| | | King River Brewing | 24 min/ 21 km | Eat | Farmhouse style craft beer and pizza some people adamantly claim are second only to those at 400 Gradi in Brunswick (who once won best pizza in the world)! |
| Day 2 | | The Oven @ Cheshunt | 7 min/ 6 km | Eat | Enjoy breakfast made with in-season, ethically grown and sustainable produce, plus (the pièce de résistance) house made bread made from house ground flour. |
| | | Dal Zotto Cento Passi (100 footsteps) Experience | 5 min/ 5 km | Do | A brand new experience for wine lovers brought to you personally by the Dal Zotto family. |
| | | Atrium Restaurant | 35 min/ 49 km | Eat | Known for their elegantly presented food, seasonal produce and vibrant menu. |
| Day 3 | | Powers Lookout | 23 min/ 23 km | Do | The historical Powers Lookout (named after notorious bushranger Harry Powers) will take you 20 minutes and is 2 km. |
| | | Milawa Bakery Cafe | 48 min/ 59 km | Eat | Milawa Bakery Cafe features delicious house-baked breads and pastries woven into a colourful menu. Have breakfast here and gather supplies for a picnic lunch. |
| | | Walkabout Apiaries | 1 min/ 750 m | Do | A generational business offering a plethora of honeys, bee products and four kinds of delicious mead. |
| | | Hurdle Creek Still | 6 min/ 6 km | Do | Small batch, high quality gins using local ingredients. |
| | | Taminick Cellars/ Black Dog Brewery | 34 min/ 36 km | Eat | Indulge in some tastings and your picnic lunch at this generational winery and onsite micro-brewery. |
| | | Baileys of Glenrowan | 10 min/ 7 km | Do | This 1870's certified organic vineyard contains some of the oldest plantings in North East Victoria. Try some powerful reds and globally acclaimed fortifieds. |
| | | Rinaldo's Casa Cucina | 17 min/ 16 km | Eat | For delicious Italian cuisine paired with local wine and topped off with house-made ice cream, secure your table at Rinaldo's Casa Cucina. |
| Day 4 | | Restaurant Merlot at Lindenwarrah | 30 min/ 40 km | Eat | Enjoy local produce and local artisans at their very best. Restaurant Merlot offers modern Australian cuisine in a fine dining setting. |
| | | Friends Track | 36 min/ 35 km | Do | The picturesque Friends Track is a 4.6 km loop which should take approx. 2 hours. |
| | | Tatong Tavern | 59 min/ 74 km | Eat | The quiet little watering hole known as Tatong Tavern exudes charm from the inside out with its English Style Country Inn design. Stop in for lunch as you head home. |